Pork tenderloin is a fast and easy recipe. This Spicy Cumin-Lime Pork Tenderloin is perfect all year long!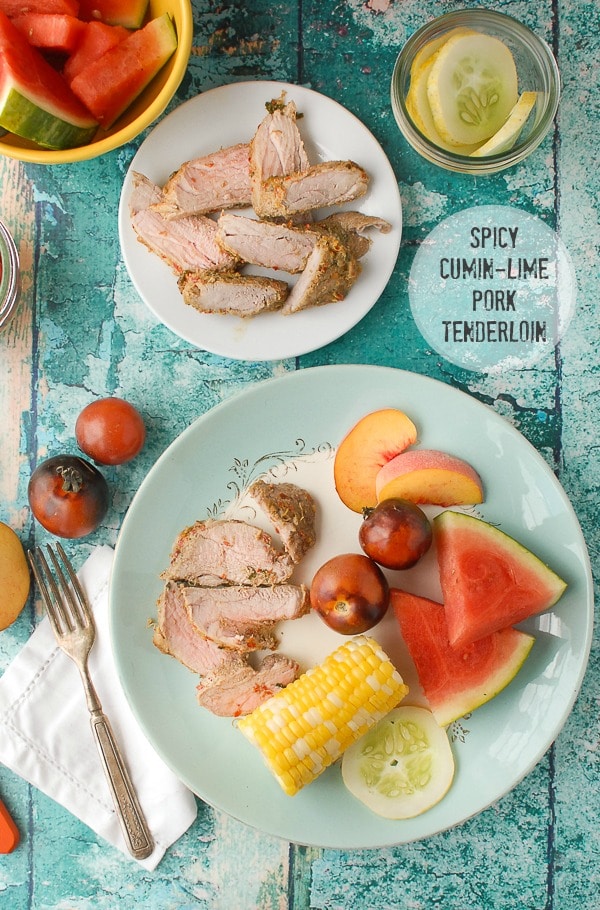 This post has been sponsored by Udi's Gluten-Free. All opinions are my own.
Can you believe it's September?! My kids have been back in school for almost two weeks and this week will be the start for some of you on the East Coast who still abide by the civilized tradition of starting back after Labor Day. I find as soon as the school routine begins, I draw a menu blank about what to fix on a weeknight that often includes fetching kids at different times, after school activities and most certainly homework support. 'Drawing a blank' is a soft term for having a panic attack. It's abrupt and my mind goes blank.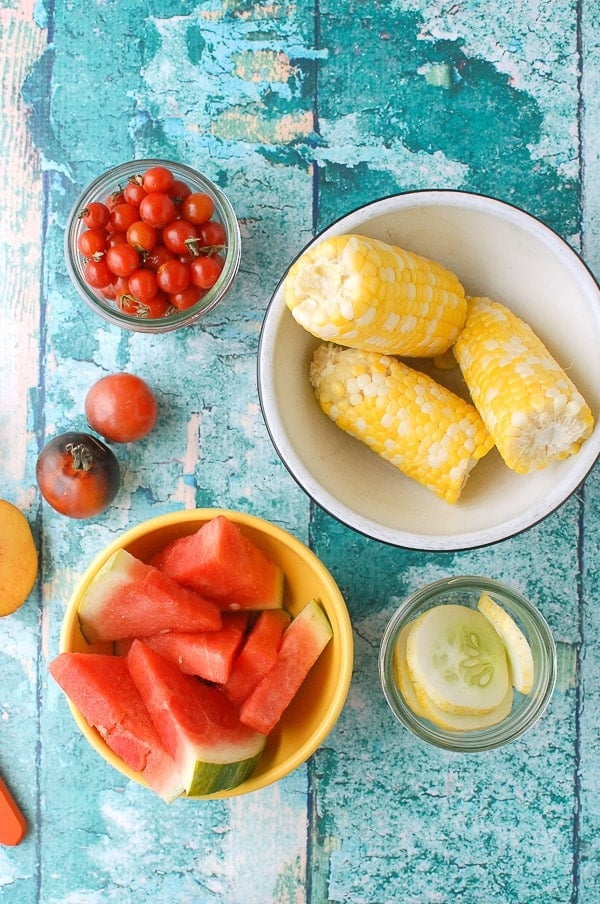 If you are newly gluten-free that panic attack is tripled as you most likely are figuring out a quick and easy dinner plan, considering every family member's likes and dislikes as well as factoring in what is gluten-free! Here is my quick cheat sheet:
Stick to the basics: meat, vegetables, fruits, and vegetable starches (potatoes, corn). Eating whole foods is always safe!
Avoid processed foods or use dedicated gluten-free brands' prepared foods. It's completely ok to rely on brands dedicated to gluten-free foods. We have tried-and-trusted brands in our freezer at all times. Udi's bagels are on every school day breakfast menu (with peanut butter for my teen). We also love their dinner rolls and baguettes for lunch box sandwiches. Lean on the trusted brands when making everything from scratch is not in the cards.
Read your Labels. Another reason eating whole foods is easiest, however if you need packaged or canned foods be sure to read the label thoroughly. We've found some wacky gluten ingredients in the most unexpected places (can of grapefruit slices?!).
Plan out Healthy, Winning Dishes. I love my slow cooker at this time of year and also a collection of 'less than an hour' recipes that are relatively effortless. Something I've done in the past is to use a dedicated index card box, and when I find a great dinner or lunch combo, or a great snack idea, I write them on index cards and stash them for the times I have literally no time and no inspiration. You can do the same thing on your computer too. When a meal all comes together you think you'll never forget, however I for one, do!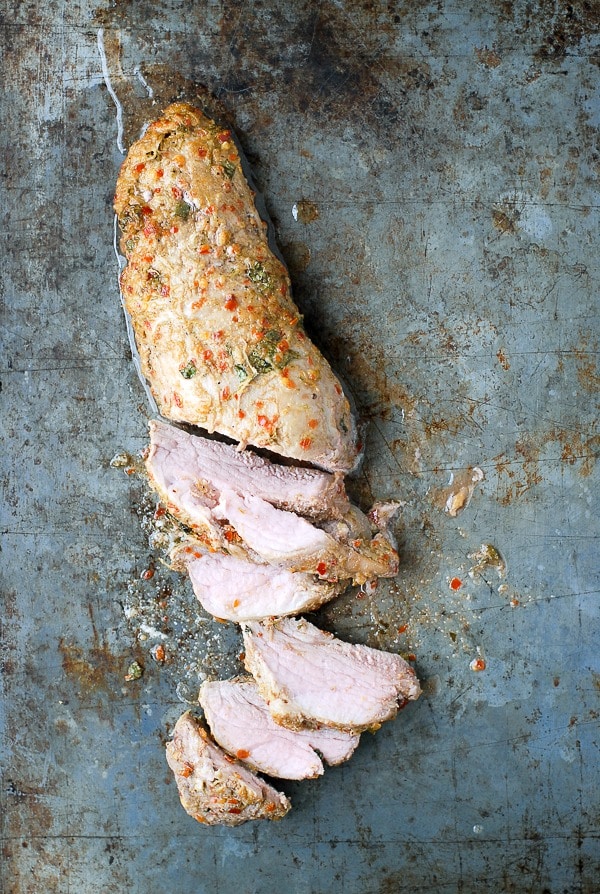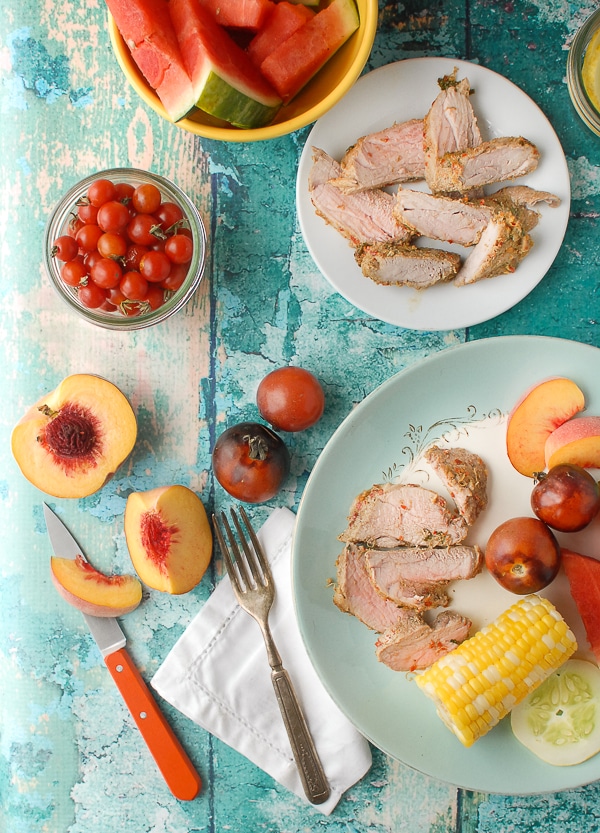 One of my favorite cuts of meat is a Pork Tenderloin. It is a lean cut with a naturally mild flavor that is amenable to all sorts of rubs and marinades. They cook in about 30 minutes which leaves you free to whip up a few side dishes. Dinner is on the table in about 45 minutes without much effort on your part. Creating a marinade usually takes about 10 minutes and is combined with the pork in a zippered plastic bag overnight, ready to pop in the oven when you need it. The flavor opportunities are endless however I'm sharing a favorite Spicy Cumin-Lime Pork Tenderloin today!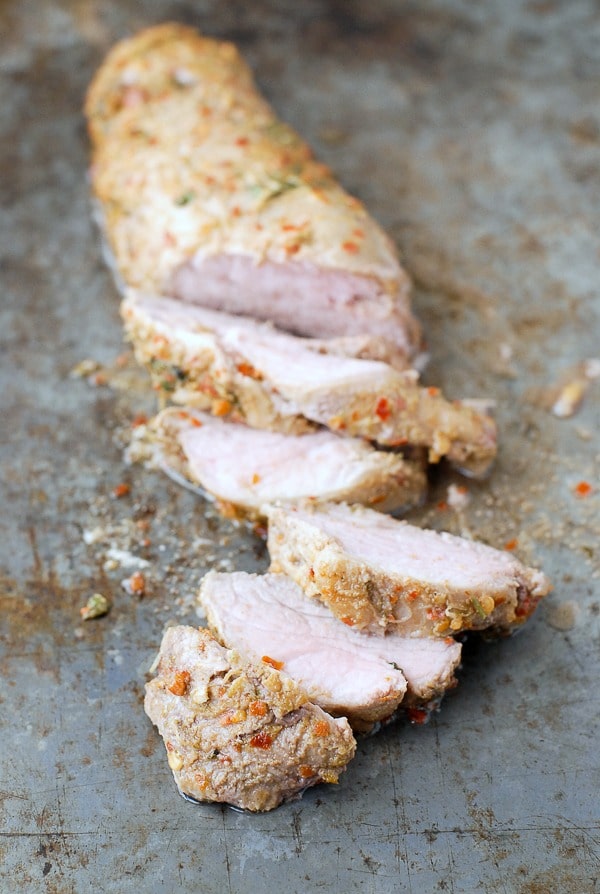 For some extra inspiration, here are some more Boulder Locavore recipes that are quick to prepare with great flavor:
Baked Coconut-Pecan Chicken Tenders
Pork Tenderloin in Mustard Caper Cream Sauce
Muffin Tin Meatloaf and Mashed Potatoes
Spicy Roasted Poblano Red Lentils with Sausage
Tarragon Pesto Chicken Breast with Dressed Greens
Peanut-Encrusted Asian Pork Tenderloin
Smoky Ham Cheese Potato Frittata
Cheesy Ham and Black Bean Nachos
Slow Cooker Spicy Pork Pineapple Tacos
This is a sponsored conversation written by me on behalf of Udi's Gluten Free. The opinions and text are all mine.