Succulent Pork Tenderloin in Mustard Caper Cream Sauce is so easy and fast to prepare! No marinating and is finished with a tangy rustic sauce you'll love!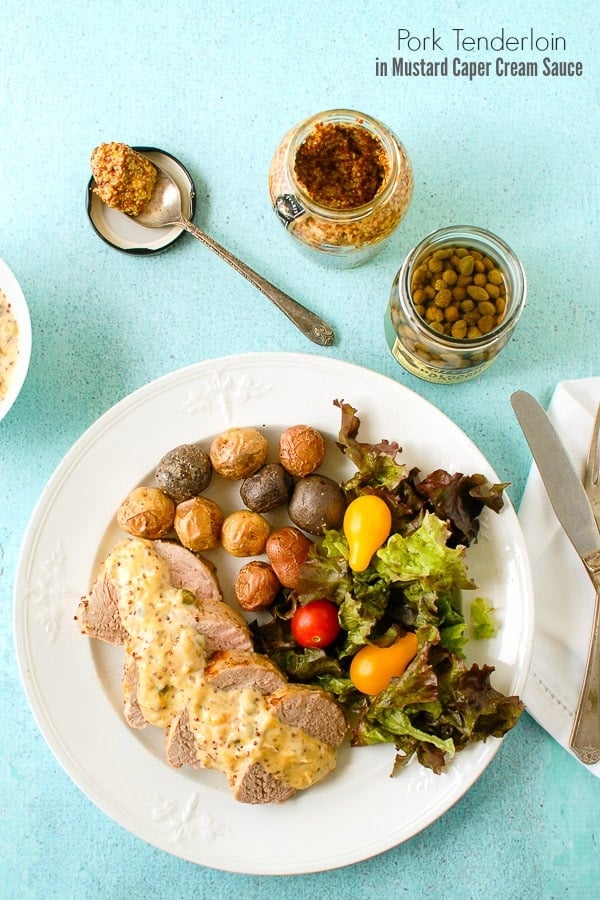 Lately I've found myself in mental arrest regarding dinner. My current most dreaded phrase is 'Mom, what's for dinner?' On some days it's 4 p.m. when the question is posed and my response is like waking from those feverish dreams that you have to take a test in school but forgot to study….even though you have not been in school for many, many years.
Fortunately, as school graduations bear down with all their demands I have turned to Boulder Locavore to do the thinking for me. As I was poking around this delicious recipe sprang from the archives like a treasured friend I haven't seen in a long time: Pork Tenderloin in Mustard Caper Cream Sauce.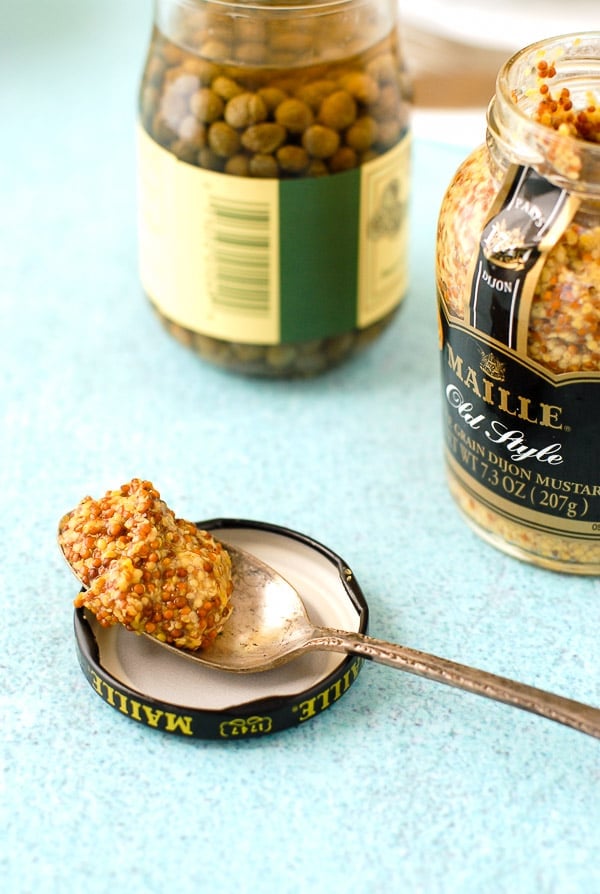 My mouth began to water immediately when reading over the recipe. I love tangy flavors. Capers add a wonderful salty, briny depth to the cream sauce. I used country-style whole grain Dijon mustard which has whole mustard seeds making for a rustic texture that I also love.
One of my very favorite cuts of meat is Pork Tenderloin. It's light in flavor and can be changed up easily with simple marinades or sauces. It's juicy and succulent when cooked well and cooks quickly. It is the best choice for those 'need something on the table in less than an hour' days…which seem to be daily right now.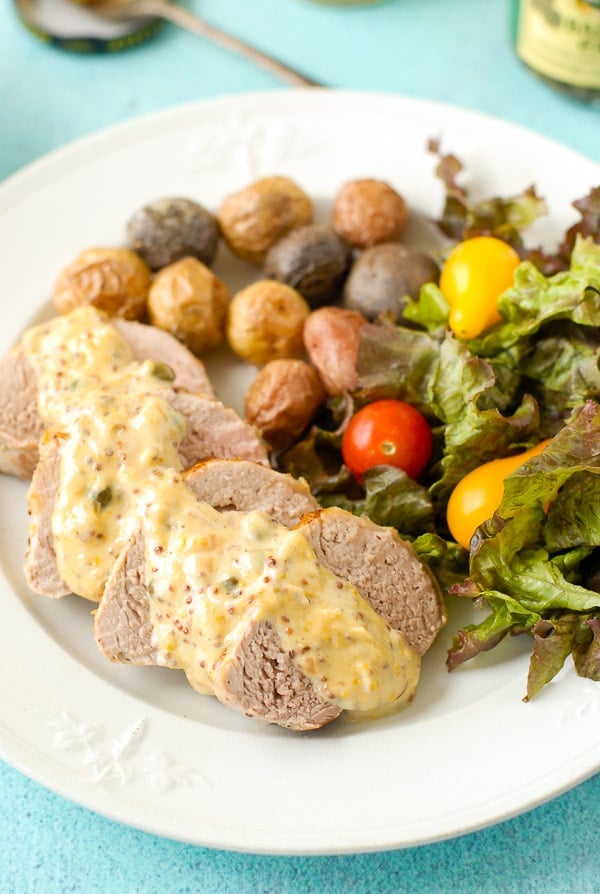 One way I love preparing Pork Tenderloin is to add it to some marinade the night before cooking. Then when preparing dinner all I need to do as pop it in the oven for 25-30 minutes, leaving plenty of time to toss a salad or prepare a fun side dish such as Mexican Green Chile Quinoa Salad.
This recipe for pork tenderloin in mustard caper cream sauce removes the marinating all together. The tenderloins are seasoned, seared and cooking in some of the sauce, leaving the remainder to be added when serving at the table. It always gets rave reviews! Because pork tenderloin is so lean, it's best to monitor the internal temperature with an instant read thermometer to remove it from the oven before it overcooks. Did you know that meat will rise up to 10 degrees while it 'rests' after cooking? Removing the pork tenderloin from the oven at just the right temperature allows the cooking to complete outside of the oven to ensure it will be succulent and tender when served.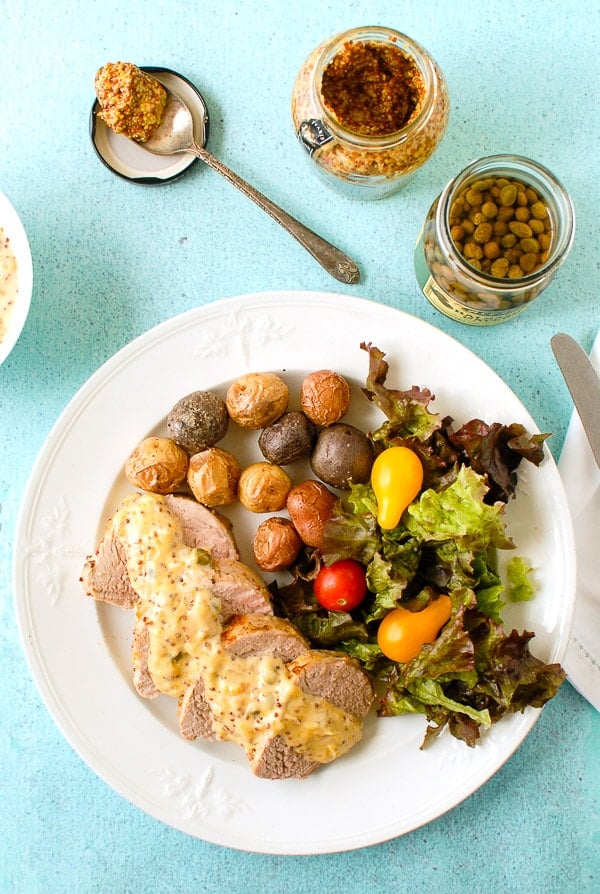 Pork Tenderloin is one of the easiest meats to prepare for a fast meal. It is a mild flavored meat making it perfect to season with a rub, marinade or sauce. It's also a very lean but so will cook quickly and should not be overcooked to avoid it becoming dry.