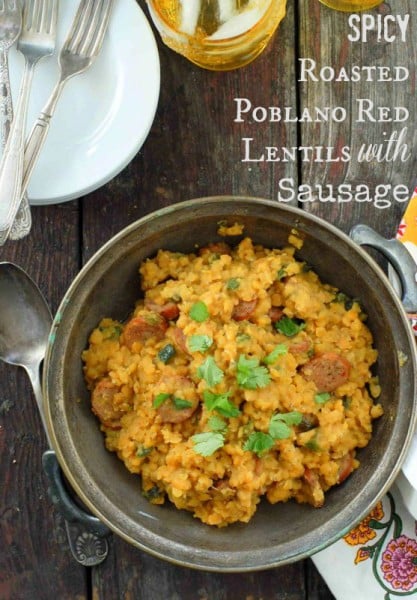 Have you made a dish that is so good you don't want to share it? There is plenty for everyone but you don't care? This Spicy Red Lentil dish is one of those. It could not be simpler, faster to prepare and the flavors are rich and soul-satisfying.
There is a digital switch after the holidays to healthier recipes on cyber food publications, have you noticed? And lots of legumes. It's cold so warming dishes and soups are natural for this time of year but why eat legumes? They provide an excellent source of non-animal protein, have lots of fiber, are low in fat, have antioxidants are low on the glycemic index and more. Most importantly they taste great, are very filling and inexpensive.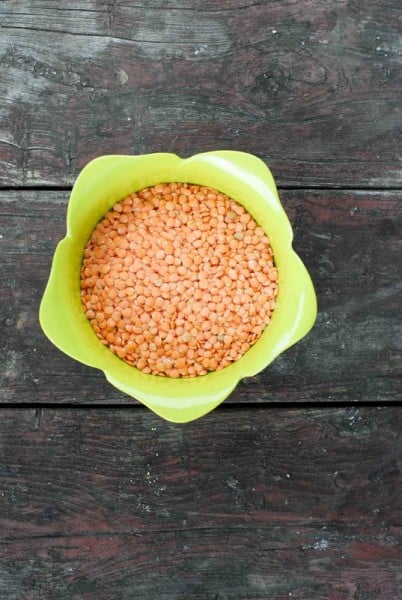 Lentils have the added benefit of cooking in less than 30 minutes with no pre-soaking required and in the case of little red lentils, about 15 minutes. Can you beat that? A meal made from scratch in a half hour or less that is filling with all the other benefits listed before.
In my last blog post I shared a recipe for making Peppery Ham Stock. I loved it so much I wanted to drink it through a straw. The stock was lean in fat but rich in depth of flavor with the seductive flavors of pork we all love. I wanted to employ it thoughtfully, not wanting to waste a drop. Having a supply of (and loving) red lentils, it seemed a natural pairing. Adding a freshly roasted poblano chile and spicy Italian sausage rounded the dish into a one pot meal that was visually colorful, textural, and deep with flavor I know you too will love!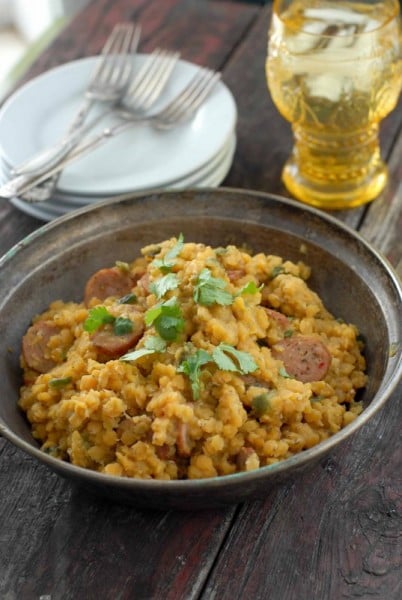 More Recipes You'll Love
Instant Pot Lentils recipe (vegetarian)