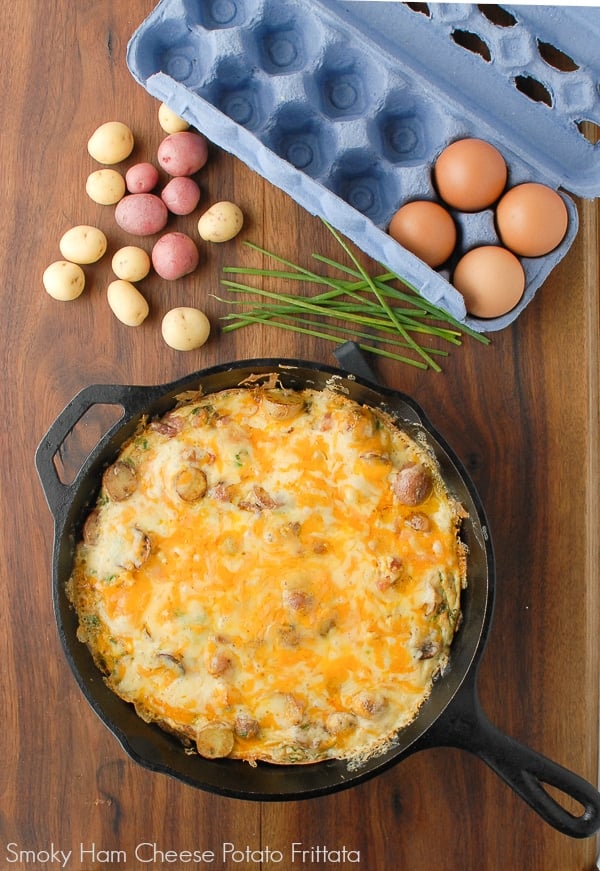 I'm playing a bit of Easter recipe catch up. Between our Spring Break travel, finishing off taxes, a bout of a bug hitting one of my kids for five days, I woke up last weekend feeling I'd lost a week. Can you keep a secret? I have not done one smidge of preparation. Yikes!
I shared a number of fun dessert recipes last year perfect for Easter. Hidden Rainbow Easter Egg Cake (a pound cake with a psychedelic egg inside), Chocolate Bird's Nest Cupcakes and Gourmet Easter Candy Bark. Roasted Balsamic Asparagus with Goat Cheese and Toasted Walnuts is so simple and delicious, perfect as an Easter meal side dish. There are a number of great Easter option including egg coloring methods that you may found rounded up here.
I always like to add new options each holiday and today I've whipped up an easy, substantial frittata that would be perfect for an Easter brunch or dinner, and a consideration if you are not feeling up to preparing an entire traditional ham.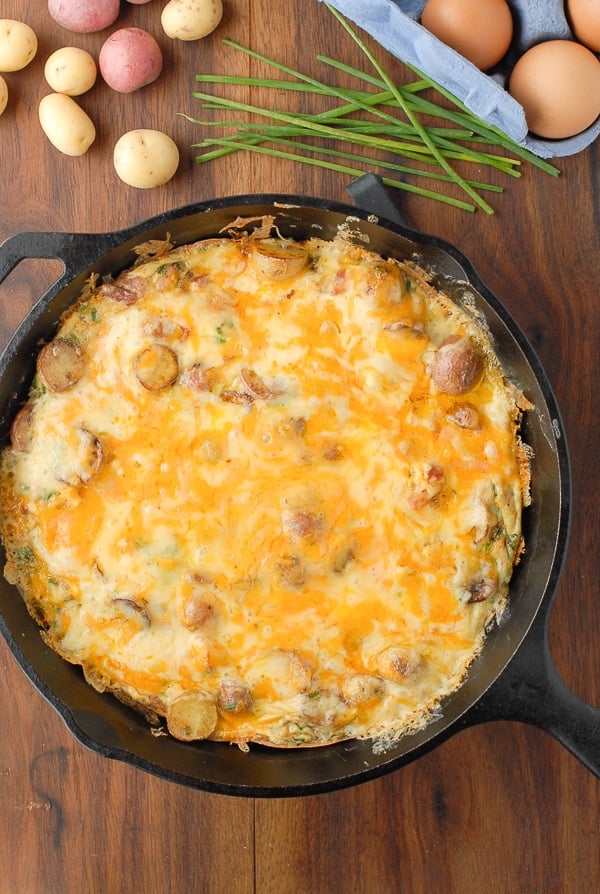 A frittata has to be the most simple and versatile dish to make for any meal of the day. It basically includes vegetables, potatoes and or meat that are sautéed in an oven-proof skillet (cast iron is perfect), with an egg mixture poured over it which is allowed to cook briefly on the stove top then about 10 minutes in the oven. It comes up out light and puffy and can be flavored any way that sounds good to you.
I wanted this frittata to be a bit heartier so added baby new potatoes (about the size of large marbles), diced smoked ham, some smoky hot paprika and smoked Gouda and cheddar on top. Knowing how quickly it can be prepared and cooked, it just seemed perfect to add into a busy holiday meal.