If you've ever wondered how to make Horchata, you'll love this recipe! This light, refreshing rice milk drink with cinnamon and almonds is always a favorite.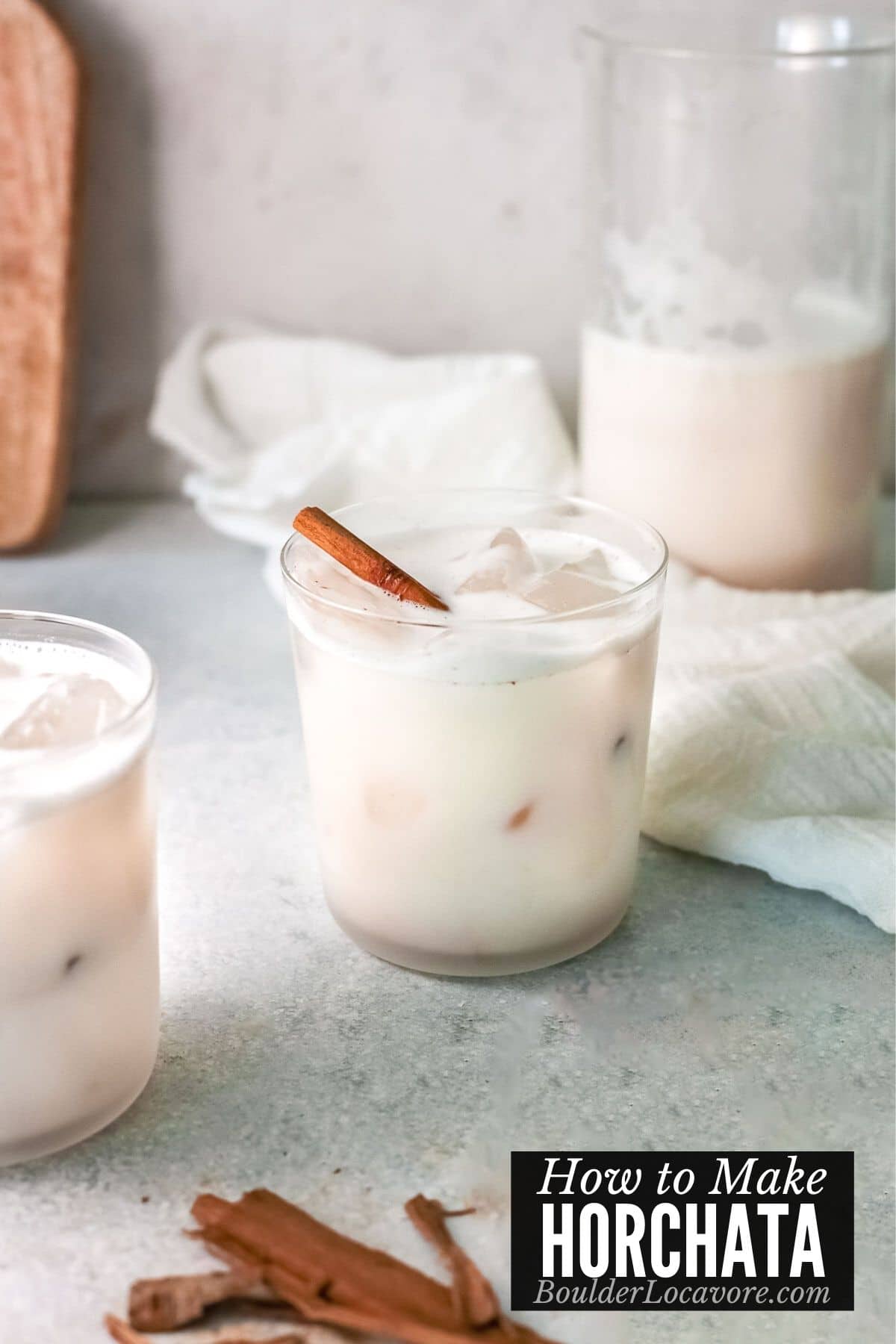 You don't have to wait for your next trip to a Mexican restaurant to enjoy this delicious Mexican drink.
Homemade Horchata is easy to make, delicious and refreshing especially on hot days.
It's a 'must make' during the summer or for Cinco de Mayo along with Agua de Pina and margaritas!
What is Horchata?
Horchata (pronounced or-chaa-tuh) is a rice milk beverage that originated in Spain. That version called 'horchata de chufas' is made with a root vegetable called tiger nuts.
The drink migrated to the Americas and settled into what is most familiar now here as Mexican Horchata. It's made with rice, water, sugar and spices.
There are varieties of this Horchata that include edible flowers or fruits too.
The rice is soaked with water making a creamy rice milk. Our version adds almonds and cinnamon giving it a classic flavor.
This authentic Mexican recipe is the family recipe of a dear Latina friend. I think you'll love having it too.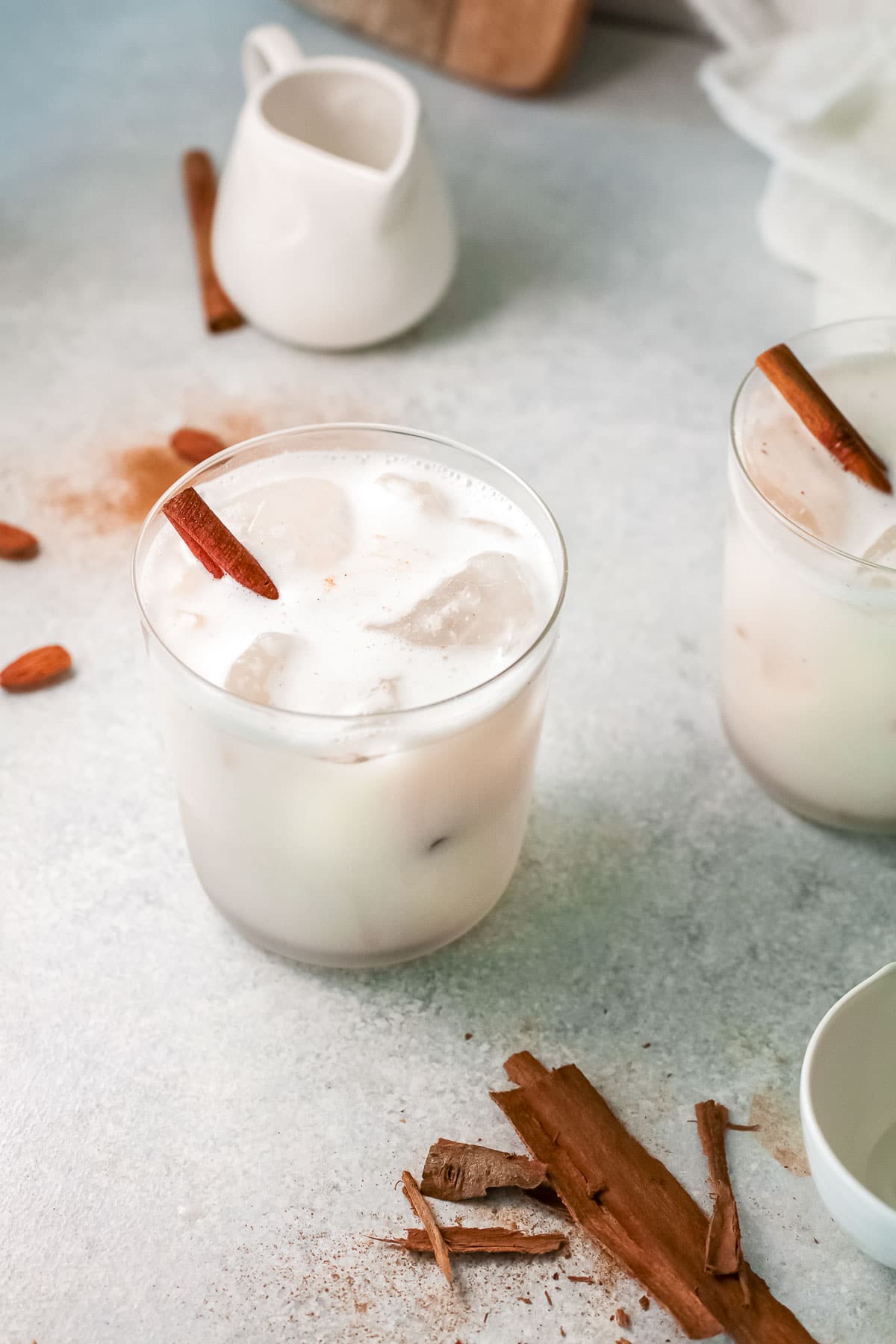 What does Horchata taste like?
It's slightly sweet and creamy with flavors similar to a light version of rice pudding.
The cinnamon and vanilla give it a homey flavor that's very thirst quenching.
Because of the high water content it's very thirst quenching.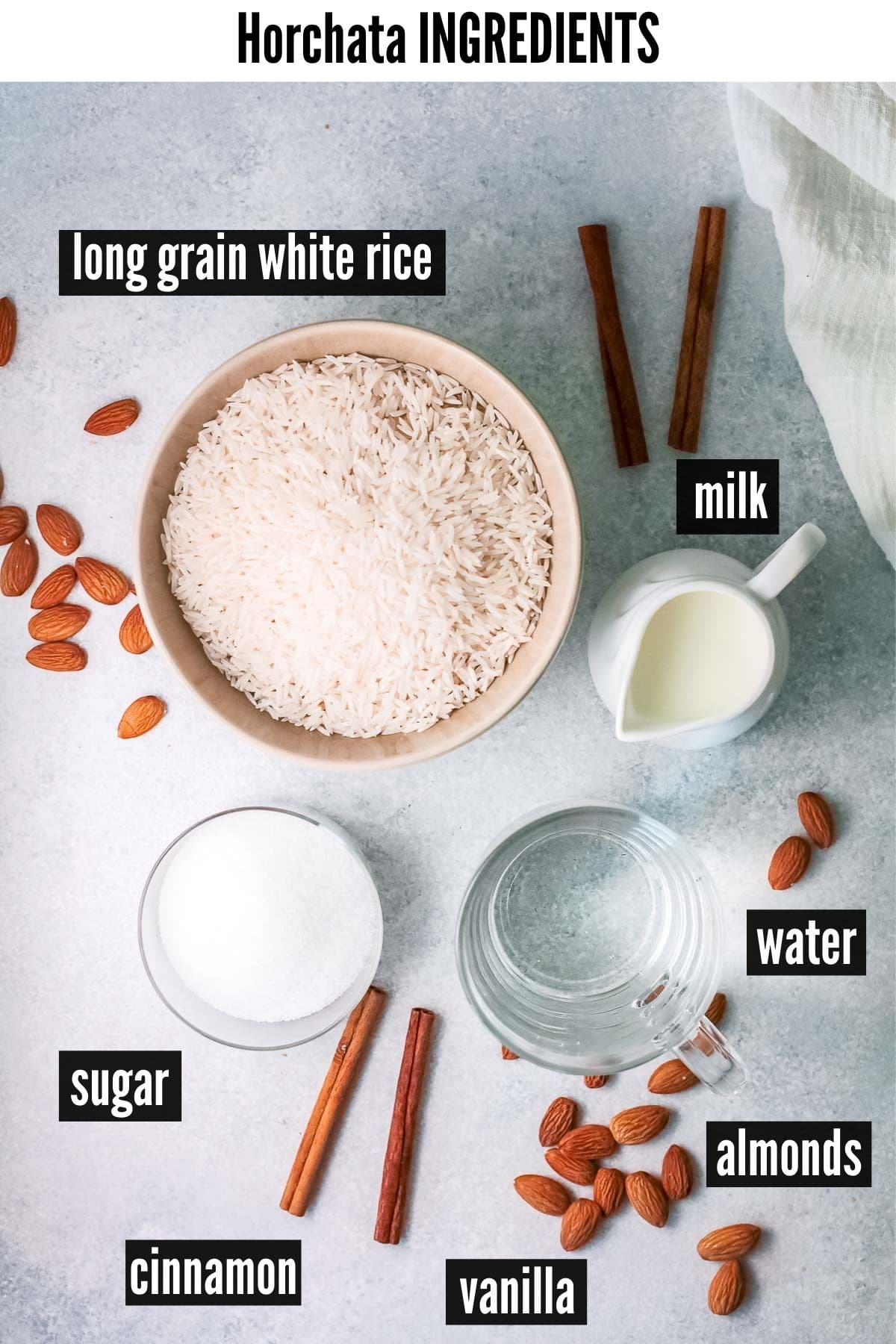 Recipe Ingredients + Notes
Long grain white rice. The consistency and flavor mainly come from uncooked white rice! Be sure to use UNCOOKED white rice (any variety of long grain white rice works). Rinse the rice before starting.
Almonds. Use whole raw almonds.
Water. You'll use 5 1/2 cups of water for blending.
Cinnamon. We use ground cinnamon.
Granulated sugar. This adds the light sweetness.
Milk. We use whole dairy milk. Some recipes use sweetened condensed milk or evaporated milk but just some dairy milk is perfect.
Vanilla extract. This is optional but adds a wonderful vanilla flavor to the drink recipe.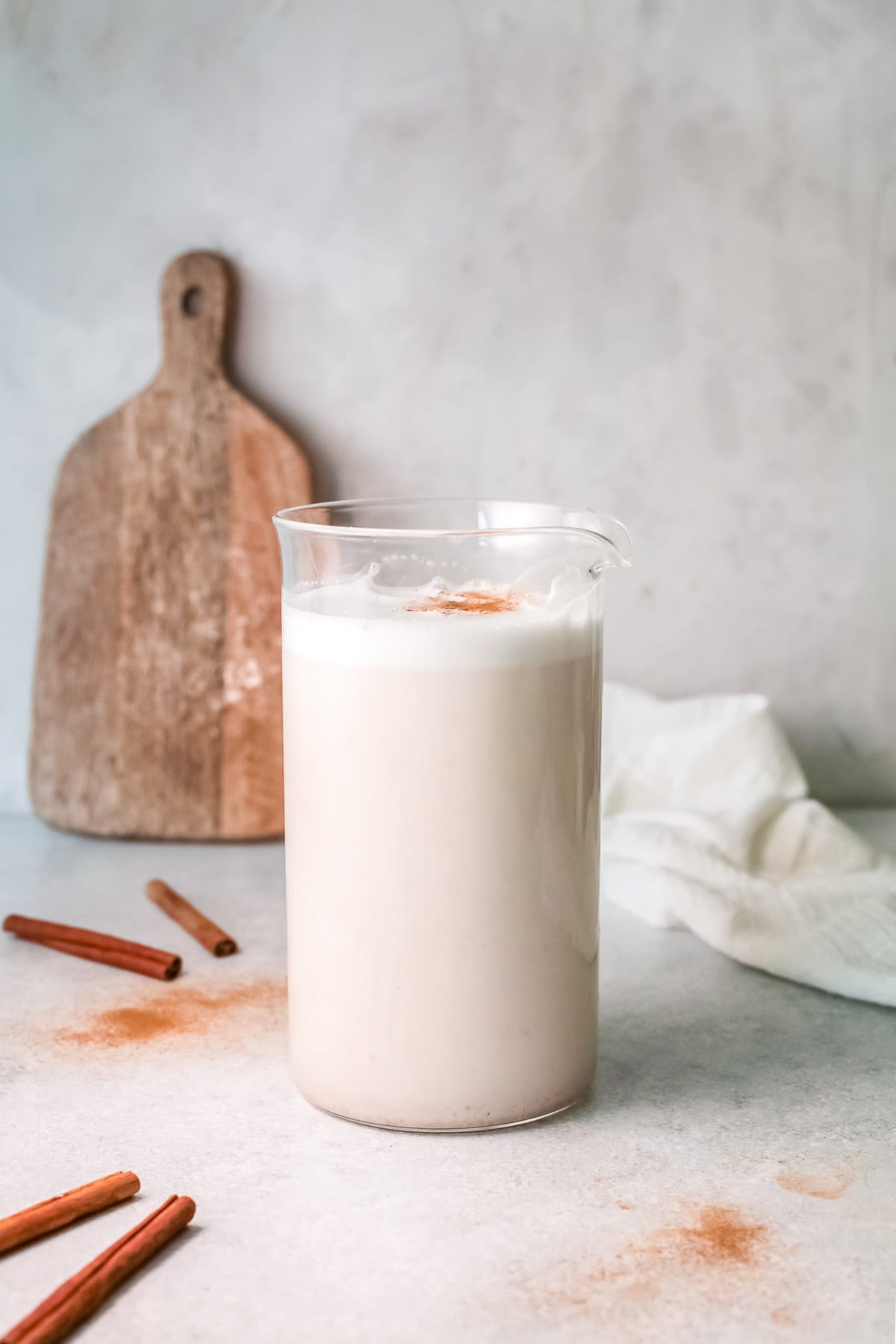 Variations
Using blanched almonds. Substituting blanched almonds for regular raw almonds will make the horchata whiter in color.
The skin is removed from blanched almonds. The almond skin and cinnamon are what give horchata a slightly tan color,
How to make it vegan. Instead of dairy milk add some almond milk or coconut milk. The almond milk will blend perfectly with the natural flavors in the recipe. Coconut milk is not traditional but will still be delicious.
How to Make Horchata – Step-by-Step
STEP 1. Blend the rice
Combine the rice, almonds, water and cinnamon in a blender (photos 1-4).
Blend to pulverize the rice and almonds (photo 5).
NOTE: this may need to be done in batches depending on the size and power of your blender.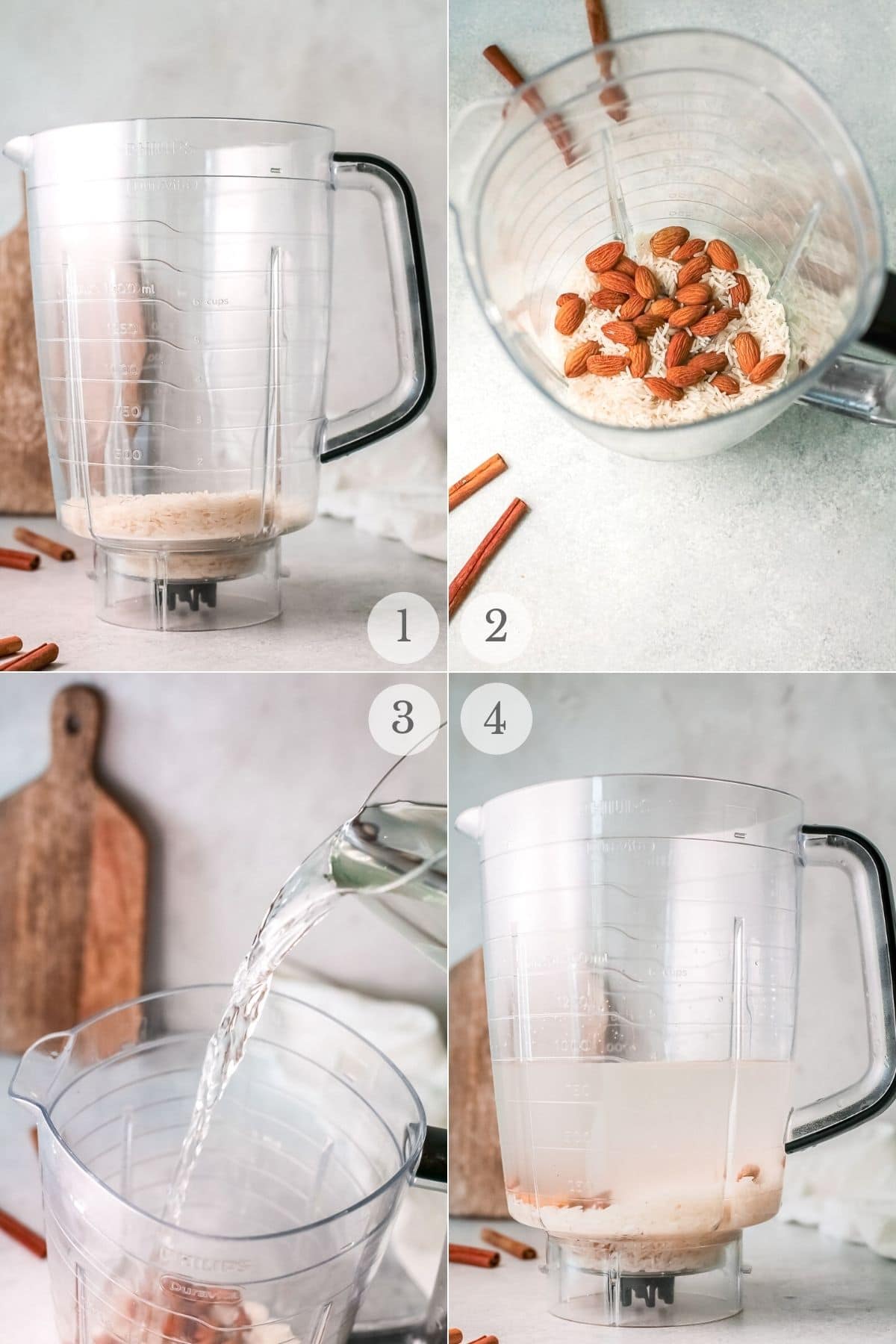 STEP 2. Chill and soak
Chill and soak the rice mixture in the refrigerator for 8 hours. It should be in a large sealed jar or another container that can seal.
STEP 3. Strain
After chilling the horchata, strain the rice mixture through a fine mesh sieve (strainer) to remove any rice or almond pieces.
For finer straining line the sieve with cheesecloth first.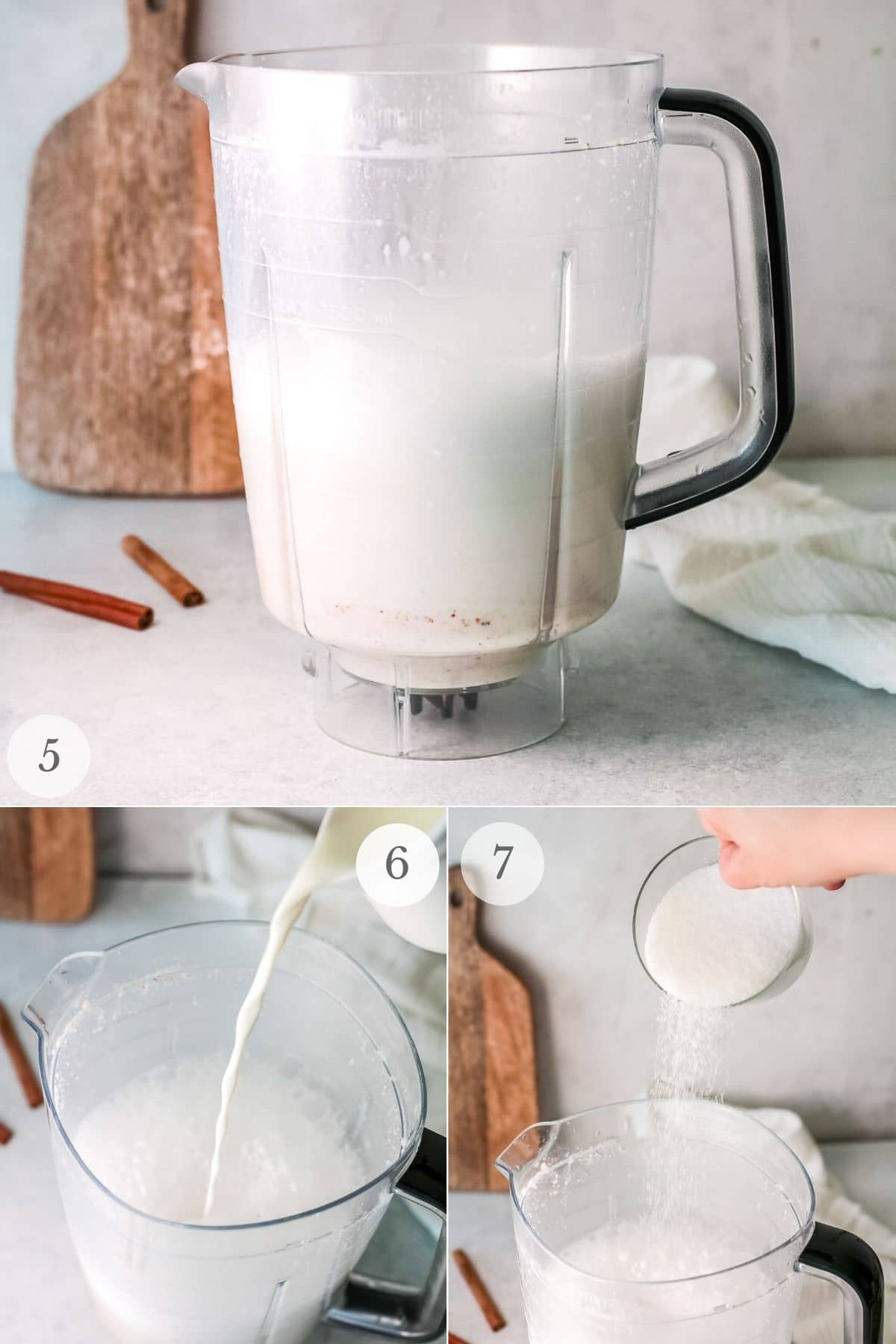 STEP 4. Finish
Stir in the milk, sugar and vanilla (if using). Stir until the sugar has dissloved.
Serve over ice with a dash of ground cinnamon on top or cinnamon sticks.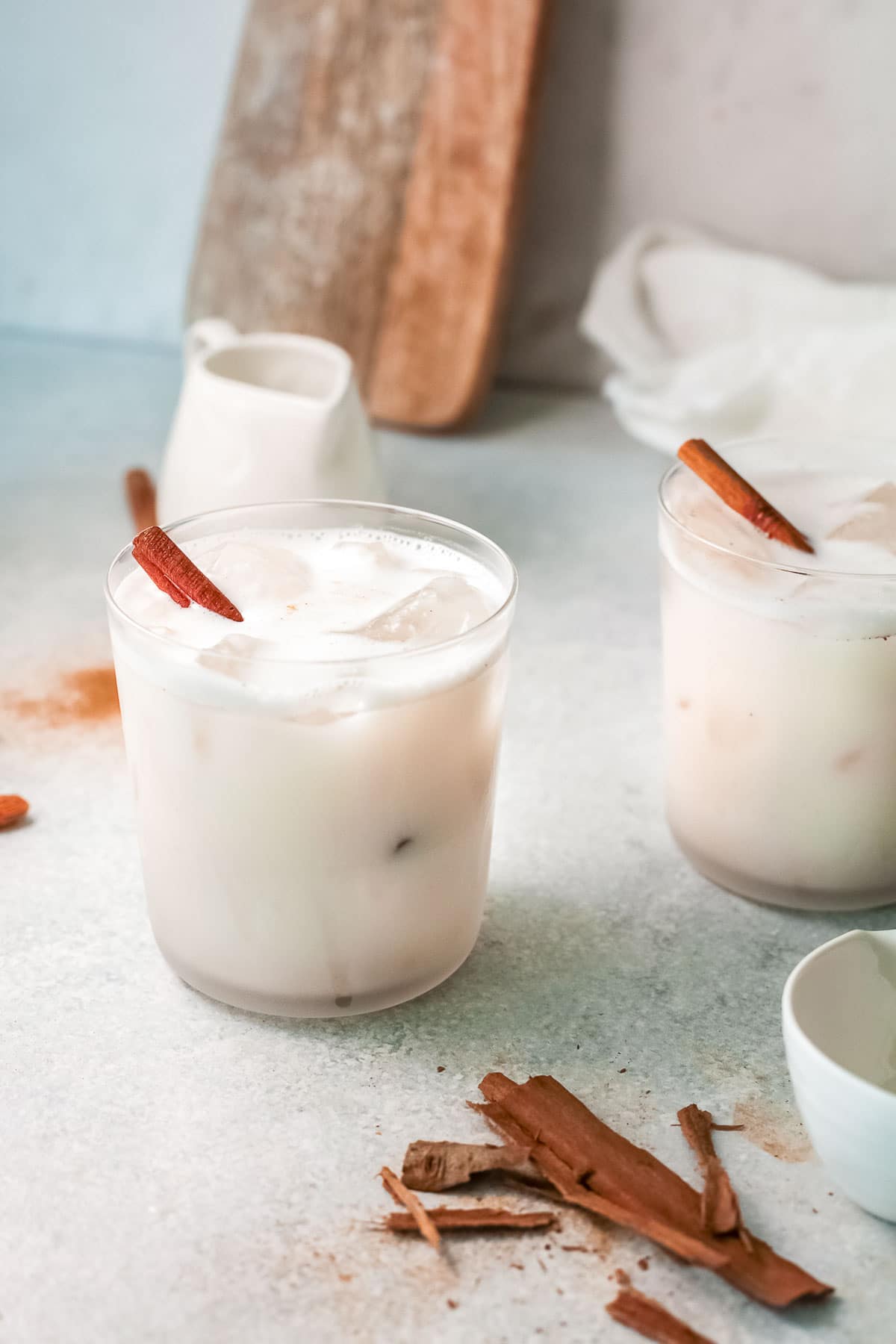 Pro Tips
Don't shortcut the soaking time. This step allows the flavor to develop and the creamy consistency of the drink to develop.
What to serve with it
This drink is great by itself or paired with almost anything. Here are some favorites:
Storing Horchata
Because this version includes dairy milk it can be stored in an airtight container for up to 4 days.
NOTE: it may separate while in the refrigerator. Just stir before serving to combine.
If the dairy milk is left out it can be stored for up to 10 days.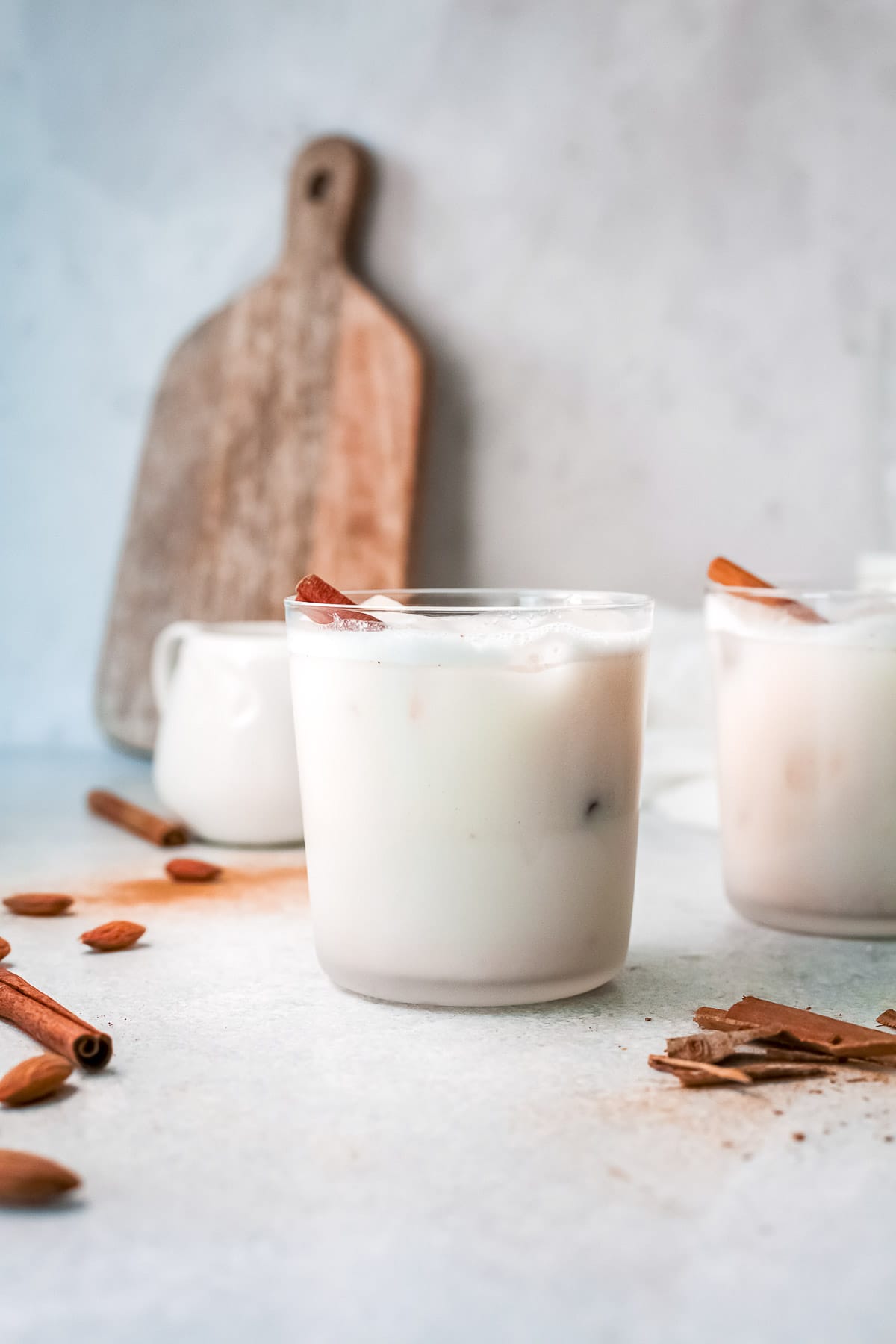 More Recipes You'll Love!
Did you make it? Please RATE THE RECIPE below!
Please
SUBSCRIBE
and
FOLLOW ME
on
FACEBOOK
,
TWITTER
,
INSTAGRAM
and
PINTEREST
!