This easy recipe works well with any meal including holiday celebrations. Fresh Green Beans with Bacon and Sliced Almonds have great flavor and crunch!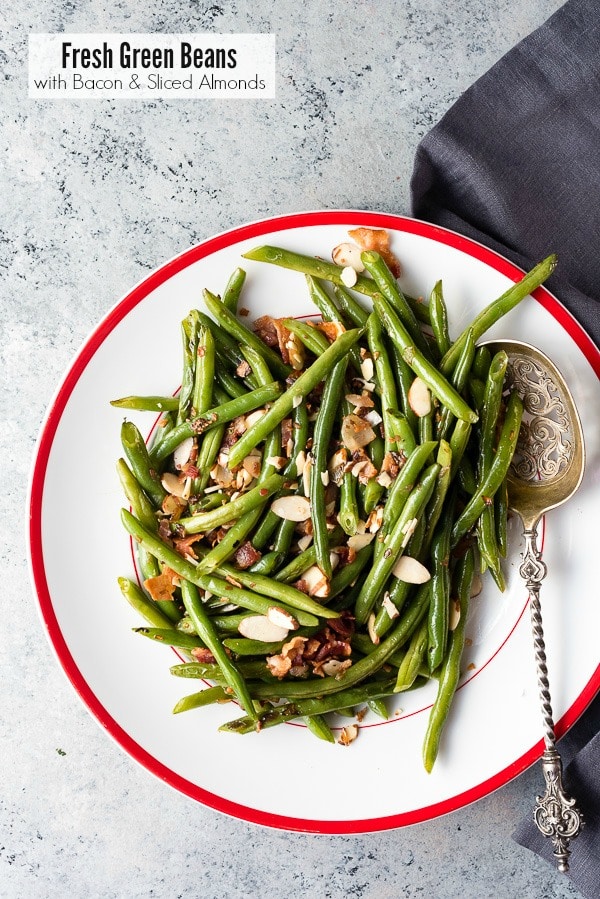 Sometimes when sharing a recipe there isn't a fascinating story behind it or a tutorial. It's just plain good food. This Fresh Green Beans with Bacon and Sliced Almonds recipe is one of those. It's just simple goodness!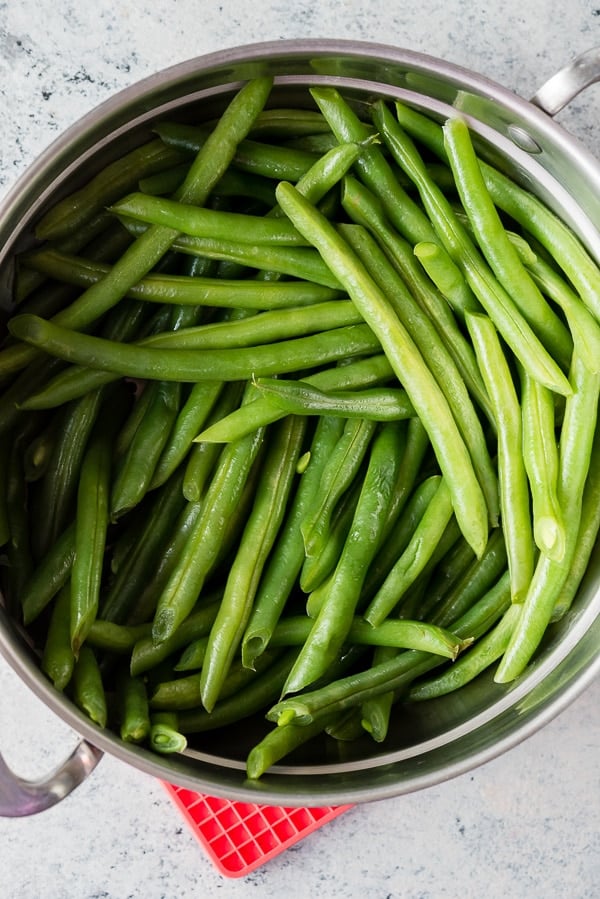 I think green beans were one of the first vegetables I became friendly with after beginning to cook for myself. While I was in college steaming and stir-frying were all we did it seems. It was quick, easy and kept things fresh tasting. I'd grown up on boiled or canned vegetables which really required major rehab regarding vegetable consumption.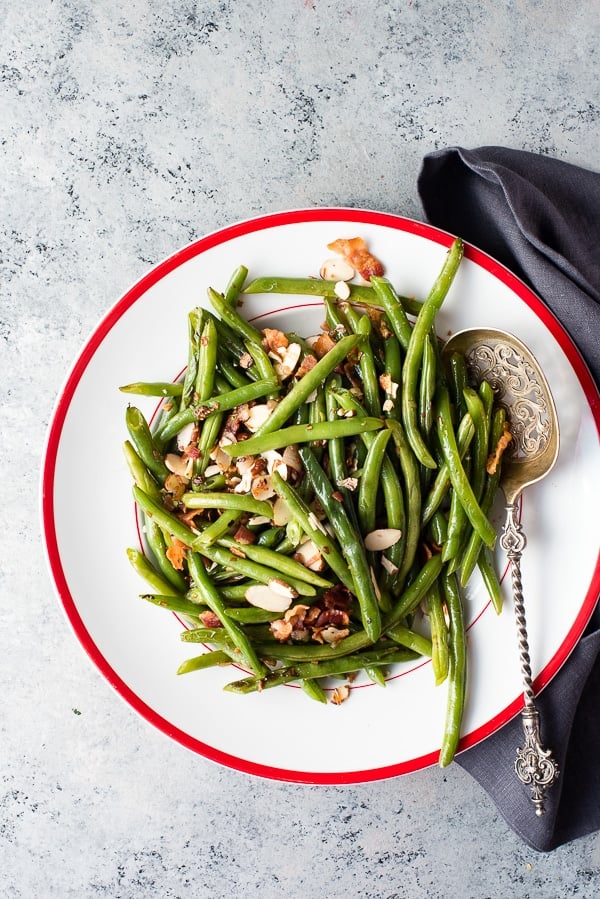 I loved that fresh steamed green beans had a crunch even when done and their flavor stayed true to the raw form. Unlike something like cauliflower which transforms into a completely different flavor and texture; like someone I didn't know anymore.
This recipe combines the ease of steaming with a bit more flavor. I remember my grandmother and mother having a tin can on their stove top with bacon drippings. They'd add a bit to different recipes for that fantastic flavor instead of the variety of oils home cooks use today.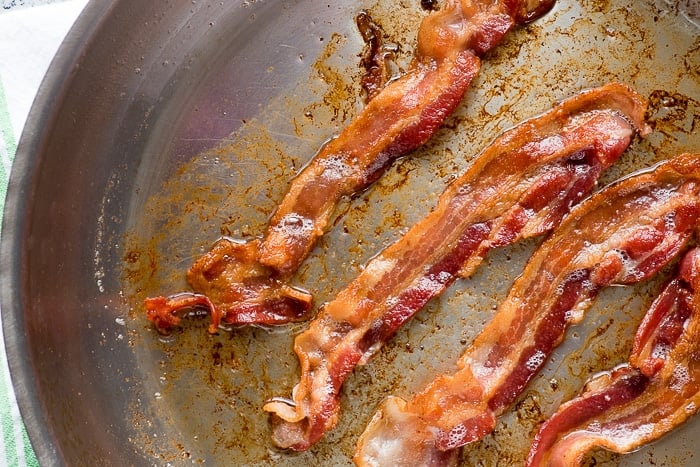 After the green beans are steamed they are sautéed in the same pan the bacon is cooked in (with a bit of the bacon fat). They are just finished in the pan along with cooked shallot, and tossed with the bacon bits and sliced almonds. The recipe has wonderful flavor and crunch that my family absolutely loves. It's perfect to accompany any meal and for holiday menus too (and for green bean casserole fans you'll love this Haricot Vert and Mushroom Casserole).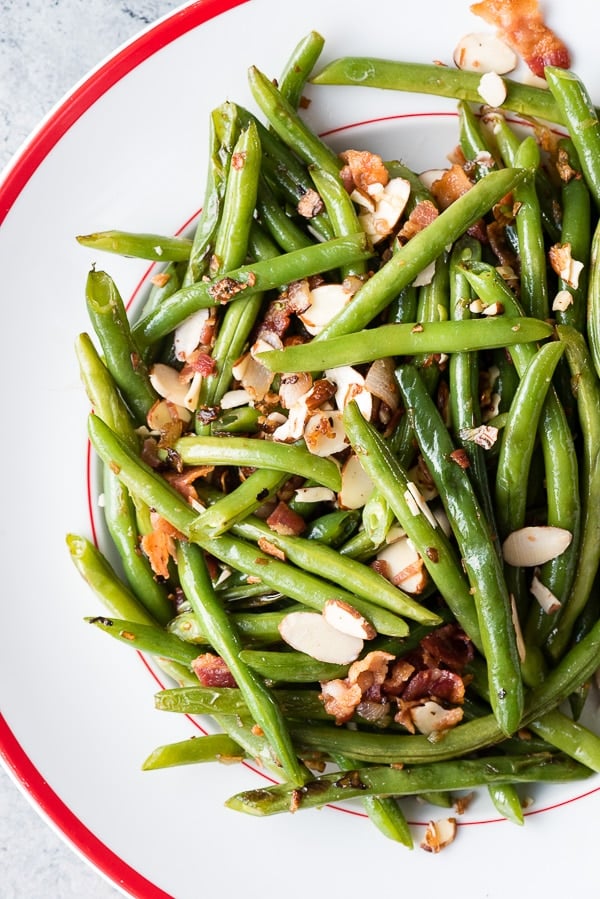 If you like the quick steaming (retains nutrients in the vegetables too) and then sauteeing you might love this Lemony Romanesco with Pine Nuts or Lemon Garlic Broccoli.
More Recipes You'll Love
Did you make it? Please RATE THE RECIPE below!
Please SUBSCRIBE and FOLLOW ME on FACEBOOK , TWITTER , INSTAGRAM and PINTEREST !