Spiralizer recipes take everyday vegetables and fruits and turn them into exciting, wholesome recipes for any meal. Wow family and friends with easy, unique recipes they will beg to have on repeat.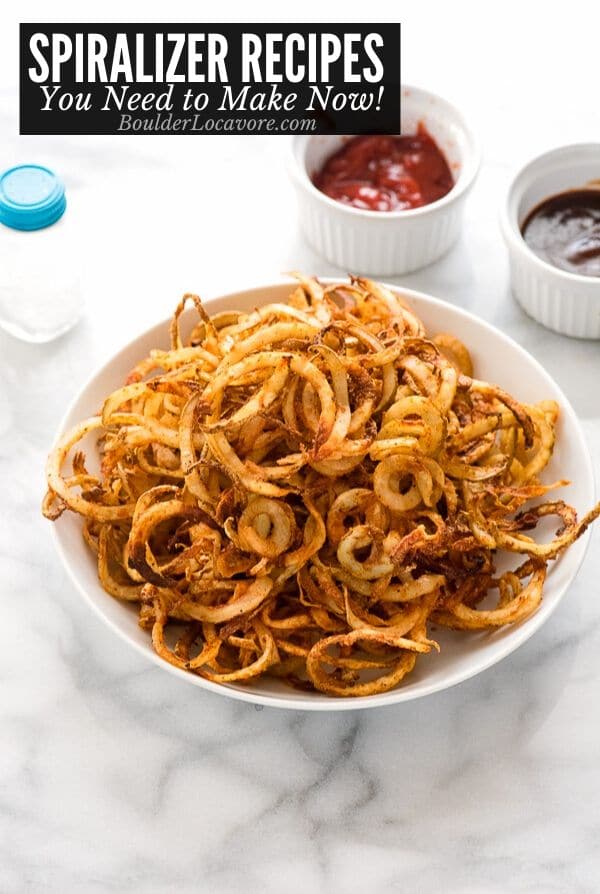 Kitchen gadgets come and go but one that is worth every penny in my opinion is a Spiralizer.
They rose to stardom a few years ago as an easy way to create noodles and ribbons out of everyday vegetables replacing higher calorie starchy pasta.
'Zoodles' (zucchini noodles) is now a term everyone knows. You can buy them at restaurants and prepared in grocery stores.
But Zoodles is just the start!
What is a Spiralizer?
A Spiralizer is a small kitchen gadget that is fit with multiple exchangeable blades.
It allows making different size 'noodles' from firm vegetables and fruit.
A ribbon blade is usually included as well.
Some fancier models have additional blades too.
They are very affordable making them a great choice to include in one's kitchen collection.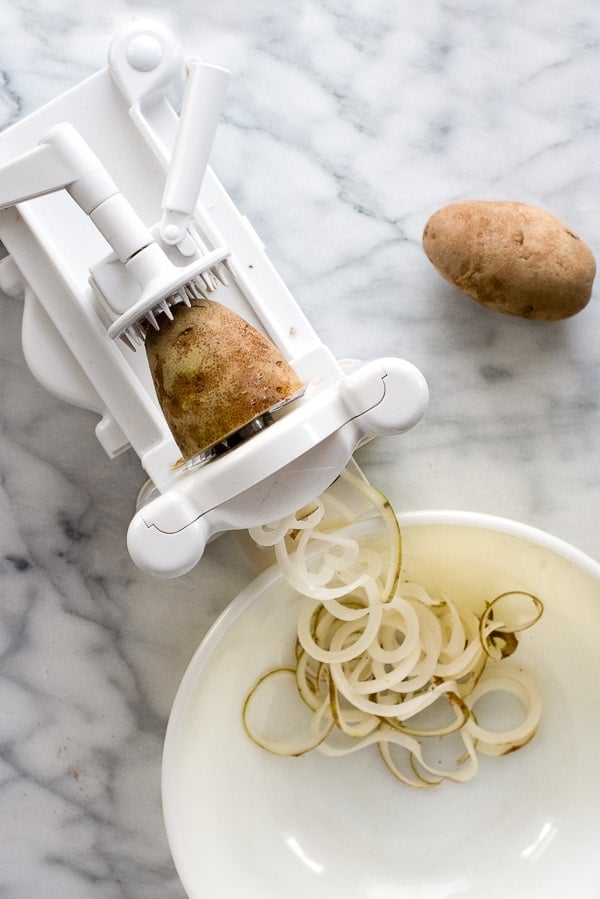 Why Use a Spiralizer?
Spiralizers allow healthy choices to replace regular pasta. It's a great choice for:
Adding more vegetables to one's diet
Lower carb options for pasta replacement
Lower calorie replacement for pasta
Those gluten-free who may not be able to find gluten-free pasta options
Making fun recipes
Which Spiralizer to Buy
Spiralizers are very affordable. Usually in the $15-25 range.
There are smaller handheld models for under $10!
They are available at larger 'big box' stores with extensive kitchen selections.
Buying them online allows a large selection of them to choose from.
I've been asked many times and this is the Spiralizer I personally have and use.
I have the three blade model and you'll see you can get up to six blades!
There are even sprializing attachments available for Kitchenaid mixers.
Once you use it you'll find many things you want to spiralize, trust me!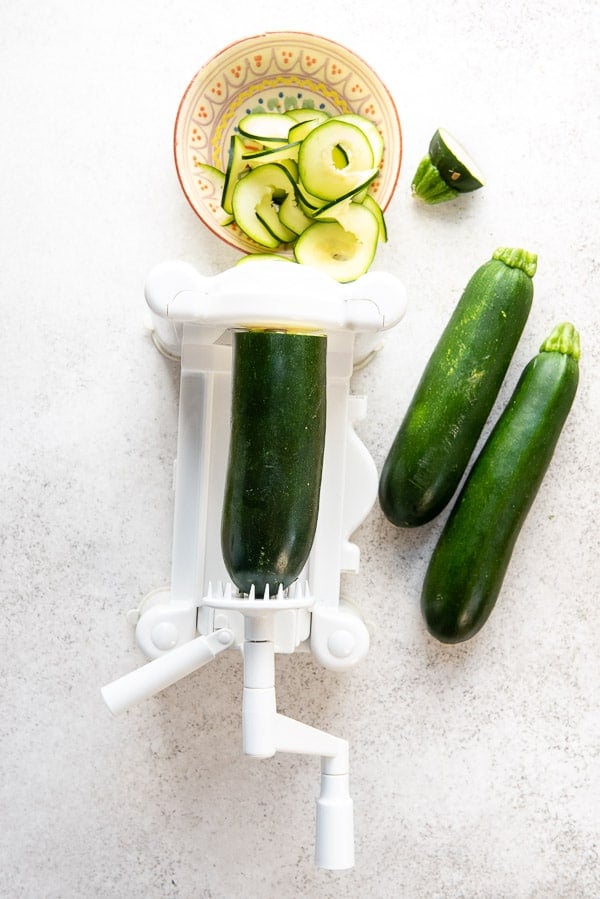 Easy Spiralizer Recipes
Using a Spiralizer with vegetables and fruits not only replace traditional pasta but create wonderful options for interesting soups and salads.
It's an exciting way to get more vegetables into recipe and kids love them!
This collection of Spiralizer recipes includes soups, salads, and main dishes.
If you haven't used your Spiralizer in awhile, pull it out!
If you haven't used one ever, I think you'll love how easy and fun it is to create delicious ingredients.
For more inspiration check out this Pinterest board and our full collection of Spiralizer Recipes.
This exotic, colorful salad with the favorite flavors in a traditional Pad Thai dish.
This well-loved salad complete with 'noodles' thanks to the Spiralizer.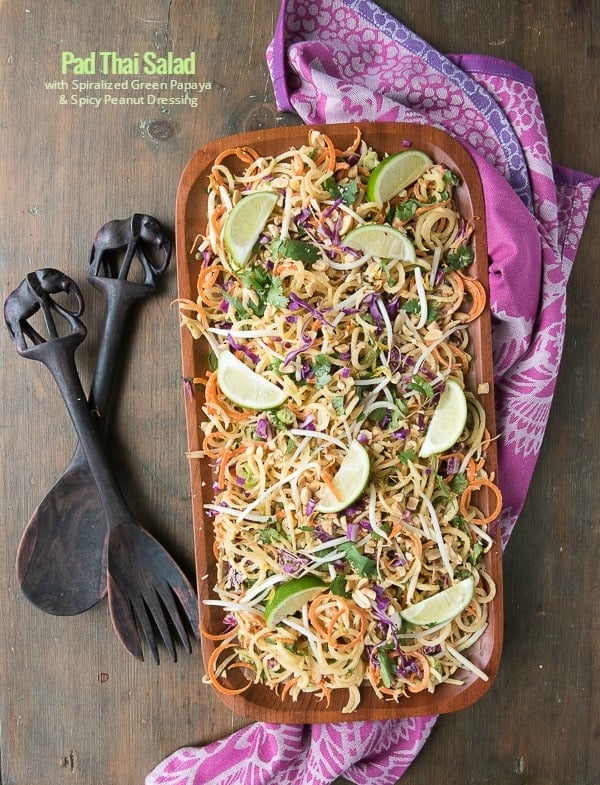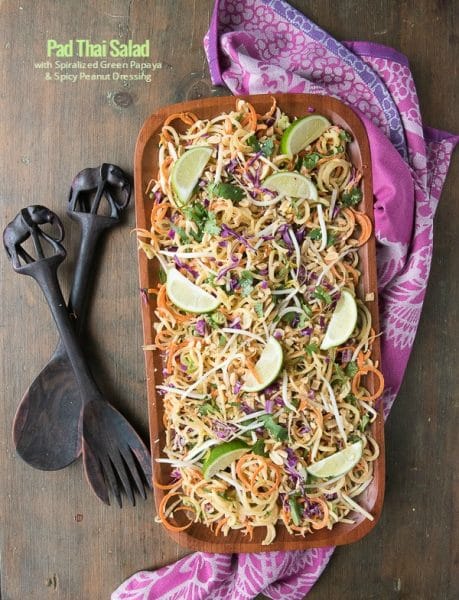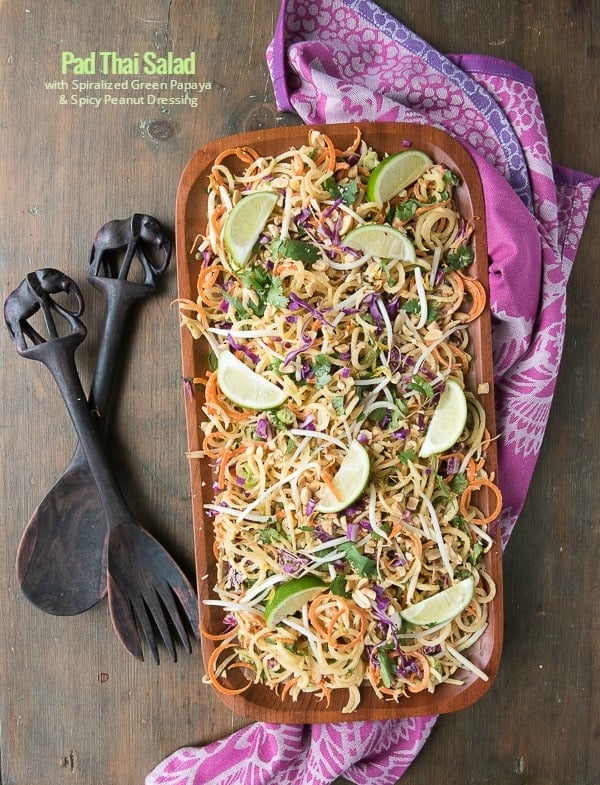 Pad Thai Salad with Spiralized Green Papaya and Spicy Peanut Dressing
A fun version of classic pad thai made wtih spiralized green papaya instead of traditional noodles.
Check out this recipe
There has never been a more refreshing salad. Keeping it light and simple, melon balls compliment a bed of spiralizer cucumber noodles with a light dressing.
Great for getting ready for bikini season as well!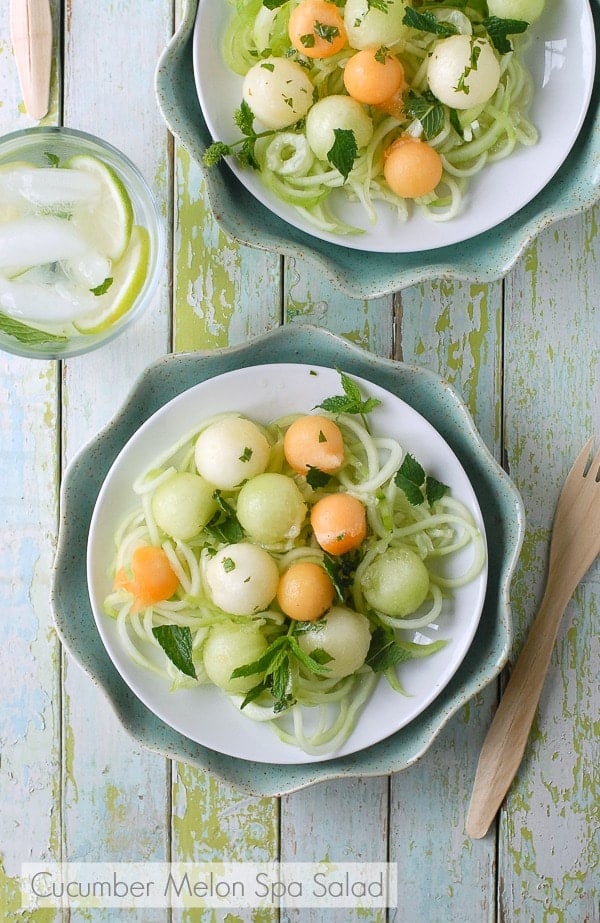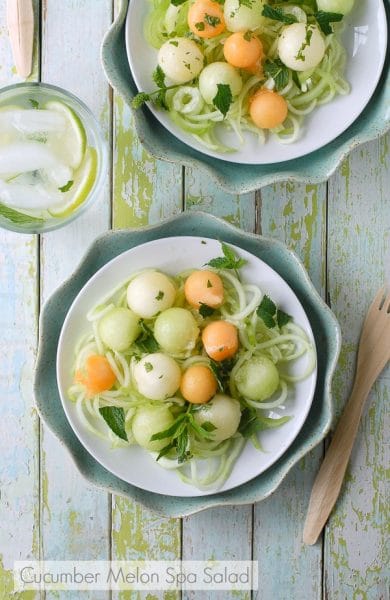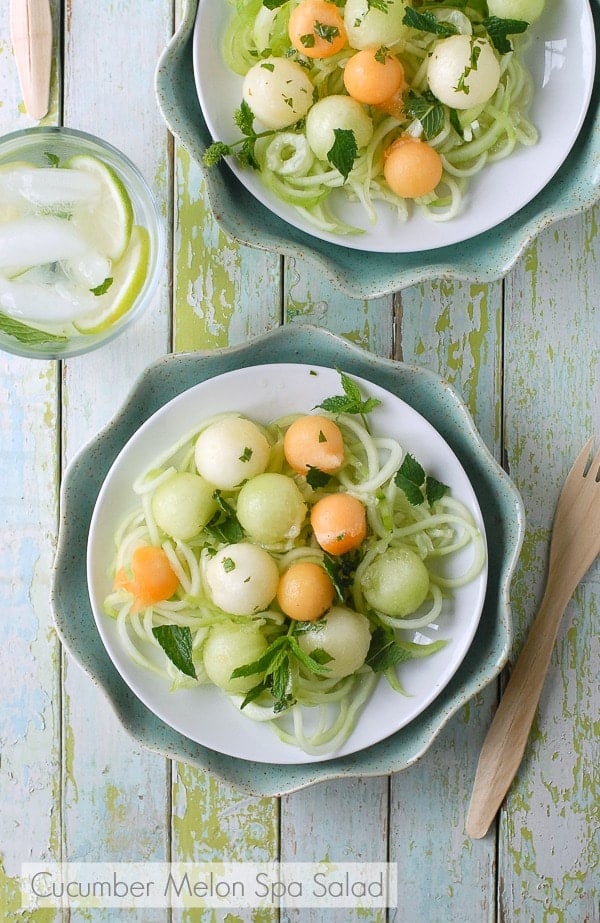 Cucumber Melon Spa Salad
This light, refreshing, juicy salad is not only healthy but perfect to stave off the summer heat. Spiralized cucumber noodles provide a bed for mixed melon balls, lightly dressed in a grapeseed oil mint dressing.Should a spiralizer not be available, the cucumber may be cut into any desirable shape; thinly sliced, cut into matchsticks or thin shavings with a peeler. No matter what the shape, the salad will be delicious!
Check out this recipe
A homey, comforting soup substituting sweet potato spiralizer noodles for the pasta classic. You'll want to eat this every day!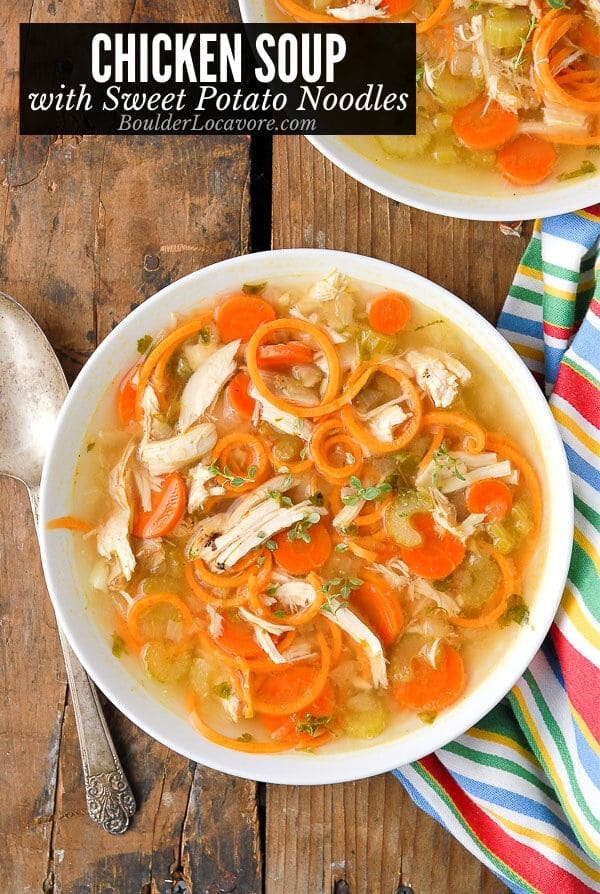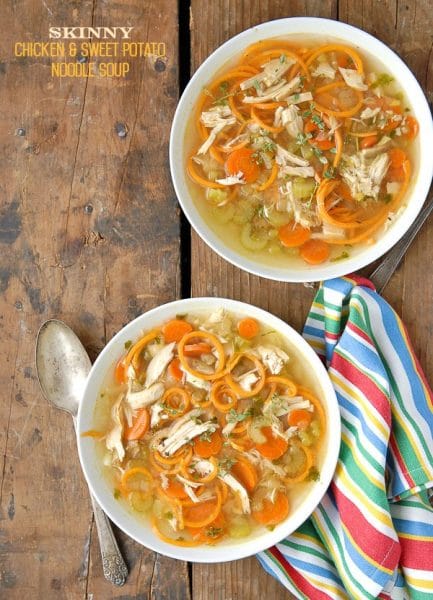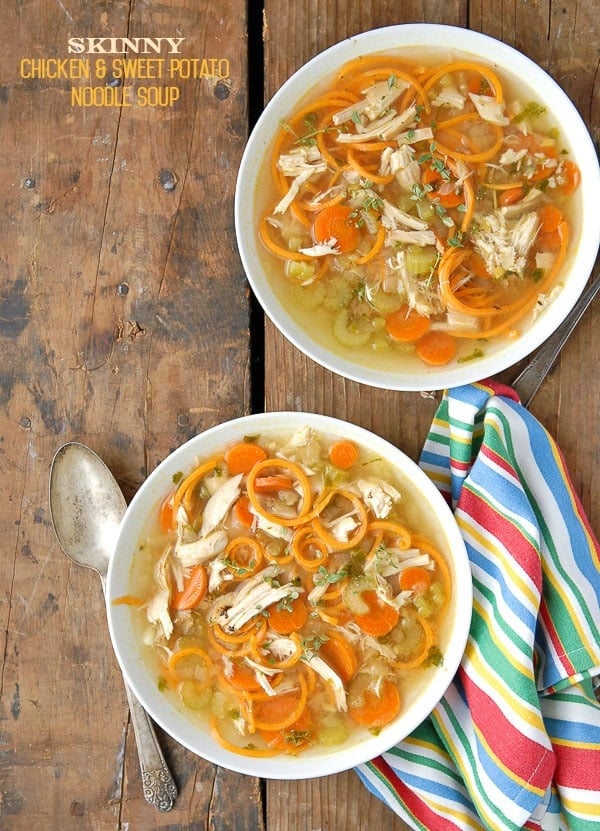 Skinny Chicken and Sweet Potato Noodle Soup
A light, soul-warming soup easily prepared in less than 45 minutes. A savory from-scratch broth is pumped up with garlic and ginger, chunks of prepared chicken and spiralized sweet potato noodles replace starchy egg noodles for a colorful, healthier update!
Stove top and Instant Pot instructions included.
Check out this recipe
One of Boulder Locavore's most popular Pinterest recipes, these simple noodles are full of flavor and snap to whip up.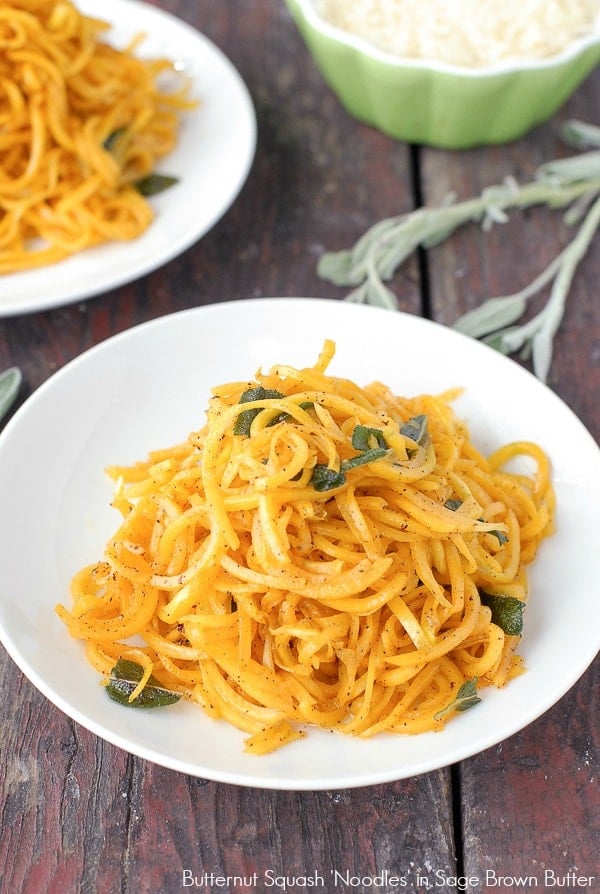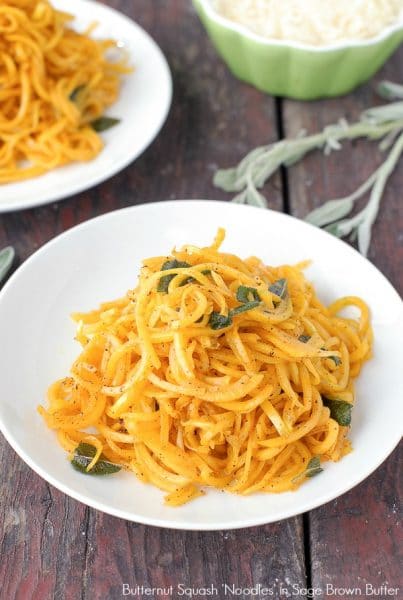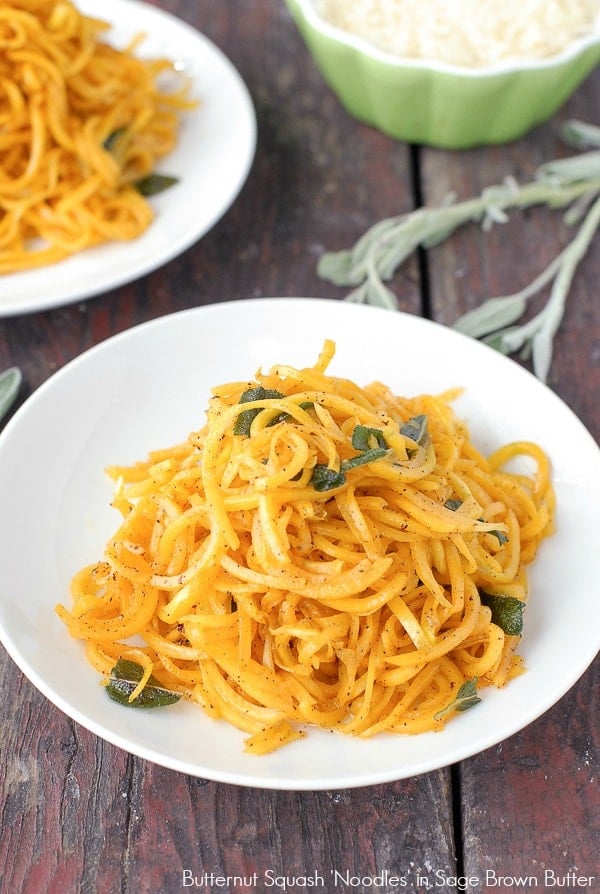 Butternut Squash Noodles in Sage Brown Butter
Butternut squash makes a wonderful substitute for pasta thanks to its structure. This simple dish allows the squash noodles to shine in a Sage Brown Butter sauce. Ready in less than 30 minutes, this makes a wonderful cool weather side or main dish.
Check out this recipe
You don't have to go out to get this tasty fast food any more.
Spicy Baked Curly Fries are super easy to make at home!
Game day will never be the same again.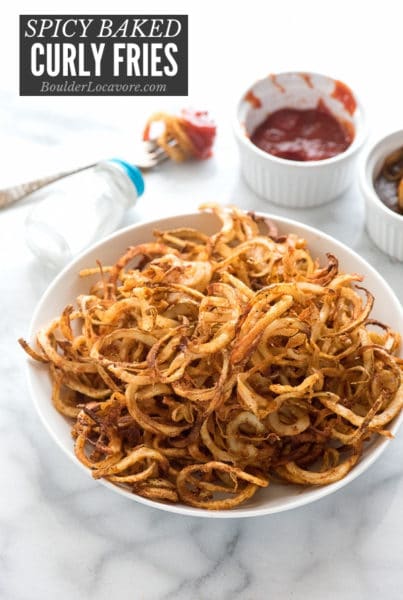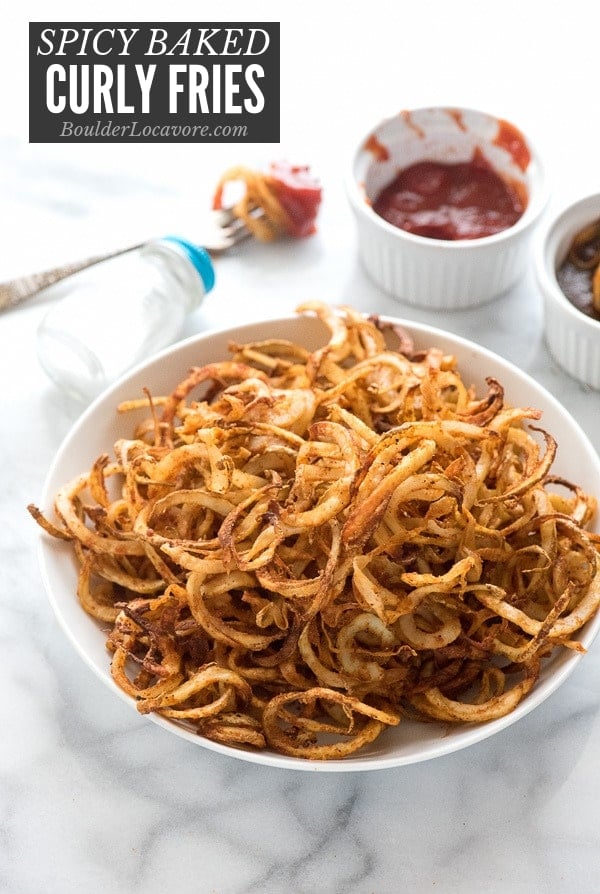 Spiralizer Spicy Baked Curly Fries Recipe
Making curly fries at home is a cinch with a spiralizer. It takes mere minutes to prepare the potatoes for baking. Baking the fries versus deep frying them allows a healthier option too!
Check out this recipe
Ok, full disclosure on this recipe, I had to scramble to come up with a seasonal name for the salad.
Originally I created it as Freaky Halloween Salad, as the odd shapes made a healthy compliment to the sweets of that holiday (with the dressing served in syringes too).
But it's too good to be isolated to that season. Perfect for this time of year too, it's a feast for the eyes and the palate.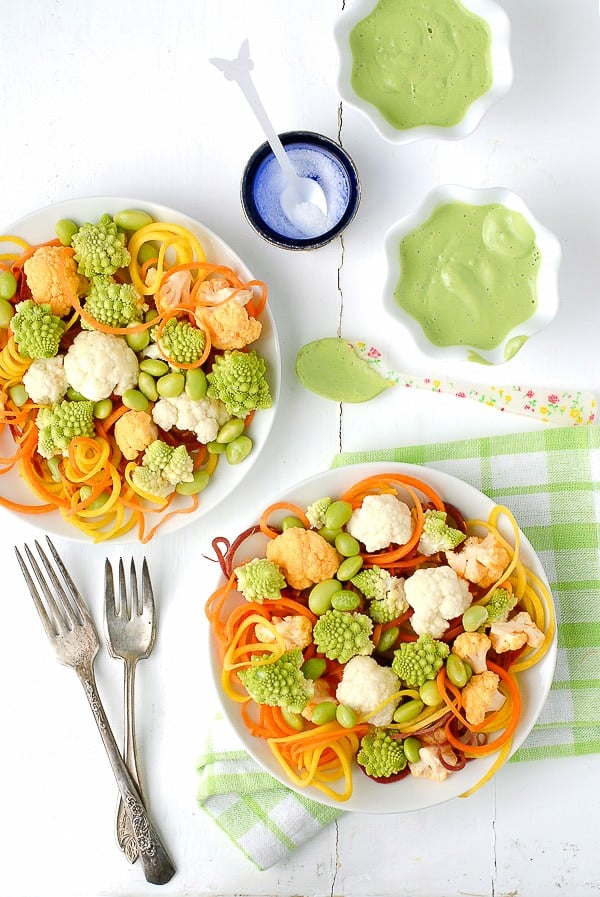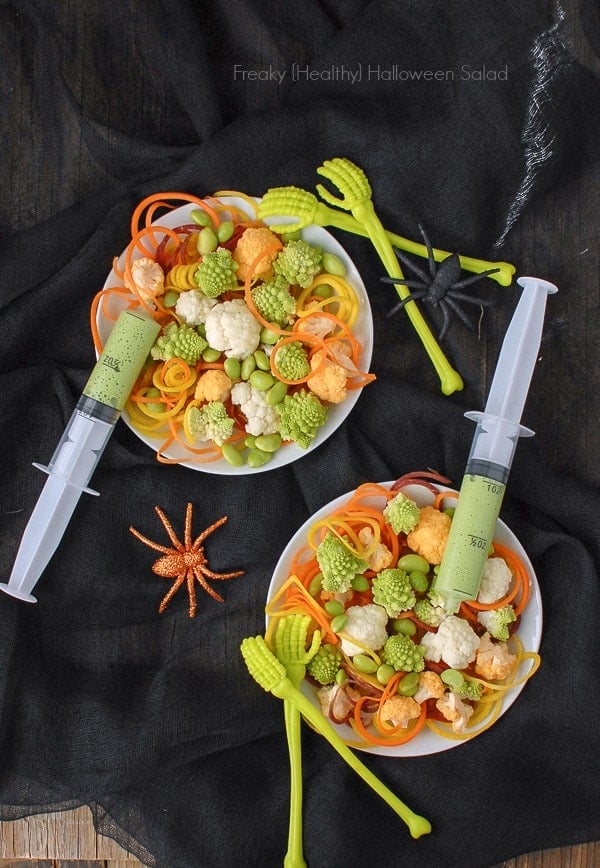 Everything you love in a Mediterranean salad: tomatoes, pepper, feta cheese, sundried tomato and spiralized zucchini.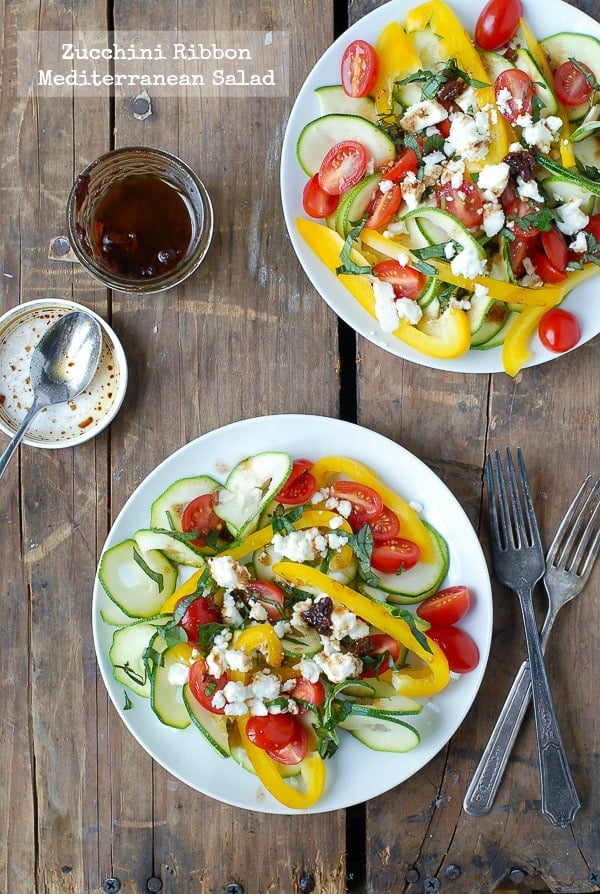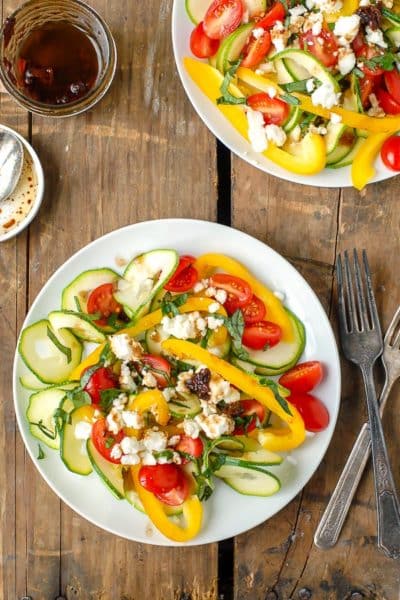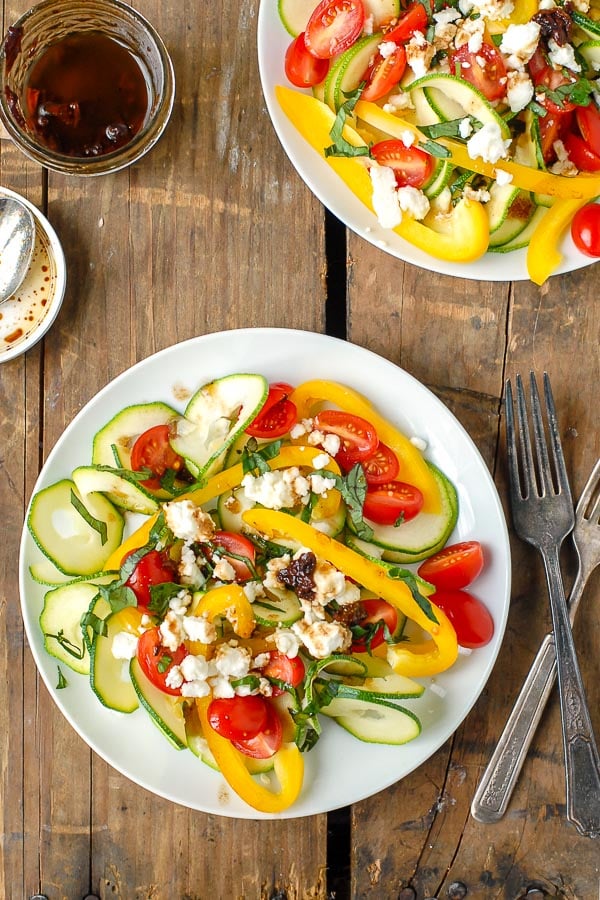 Mediterranean Salad with Sun Dried Balsamic Vinaigrette
This salad is truly a celebration of summer bursting with flavor and color. Simple to make, it provides a delicious variety of sweet and salty flavors on a bed of delicious fresh zucchini ribbons!
Check out this recipe
Sadly broccoli stems get the short end of the stick.
Once their tough exterior is removed, they have a delicious flavor and crunch.
This slaw is a perfect way to put them to use instead of tossing them out.
After trying it you may be tossing out the florets next just to eat the stems!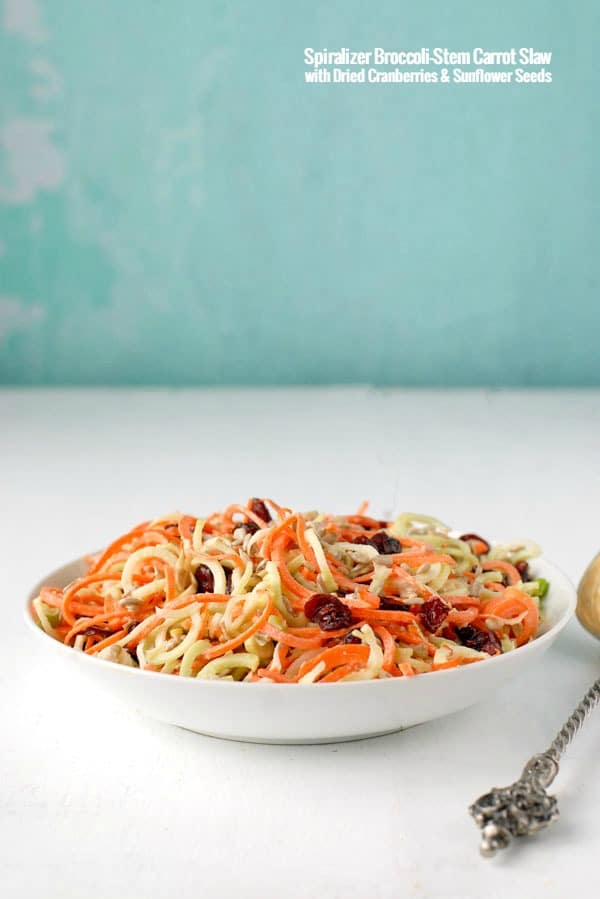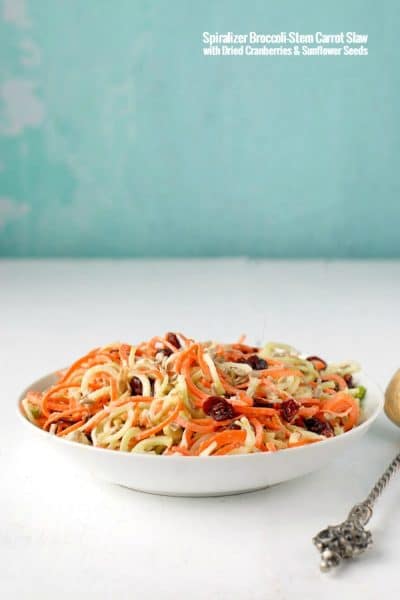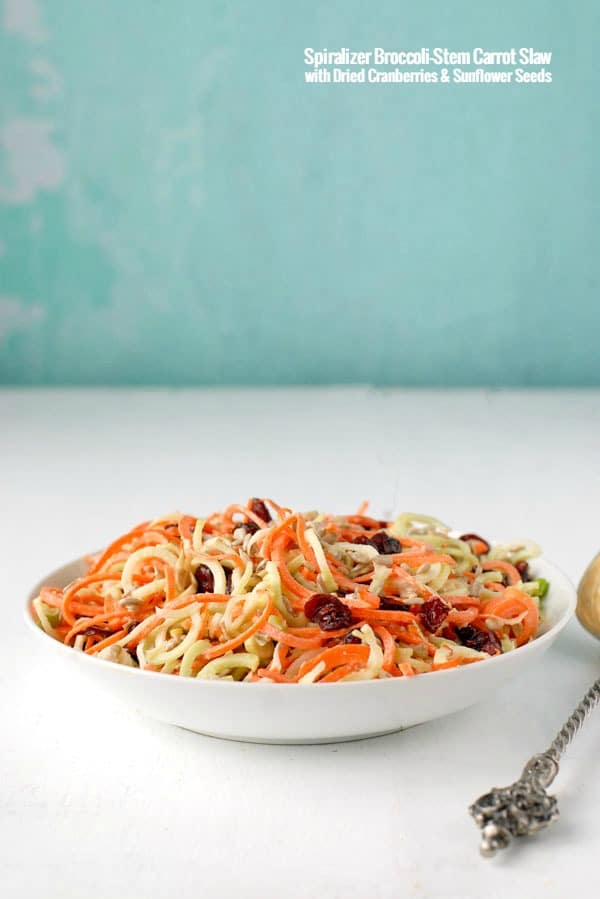 Spiralized Broccoli Stem Carrot Slaw with Dried Cranberries & Sunflower Seeds
Sweet broccoli stems are the star ingredient in this crunchy, tasty slaw. Combined with carrot spirals, dried cranberries, green onion and sunflower seeds the salad has a sweet, wonderfully textured bite. Truly irresistible! The recipe may be doubled keeping the proportions the same.
Check out this recipe
Another Pinterest power pin, this salad is refreshing, flavorful and has a great texture and crunch too!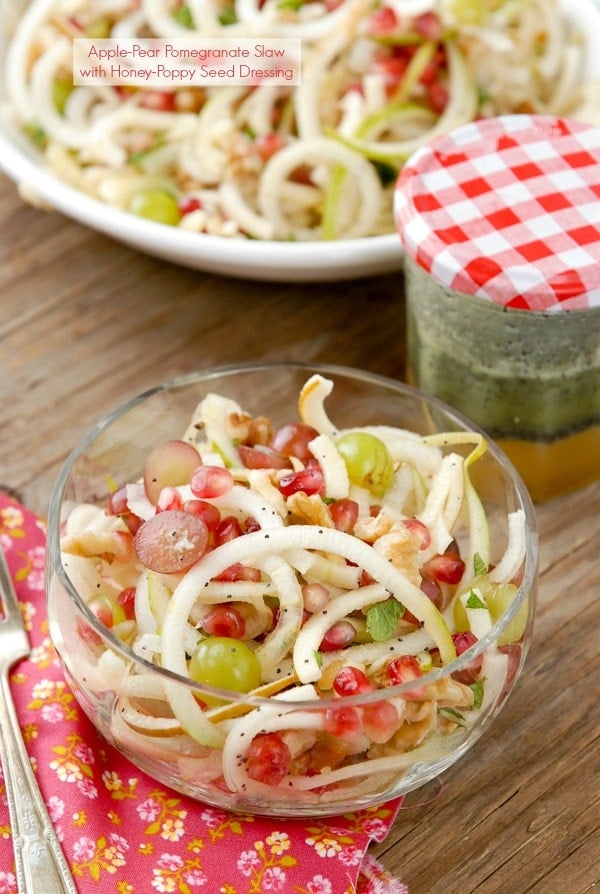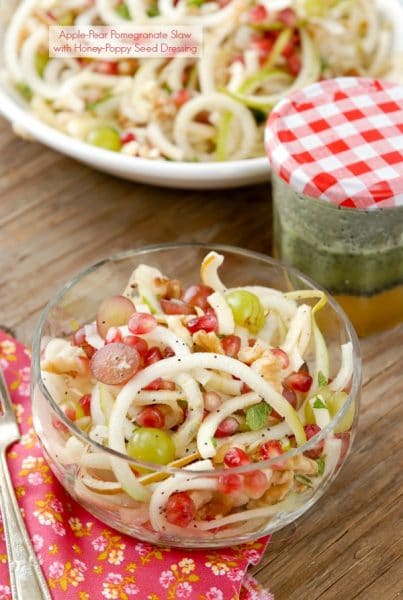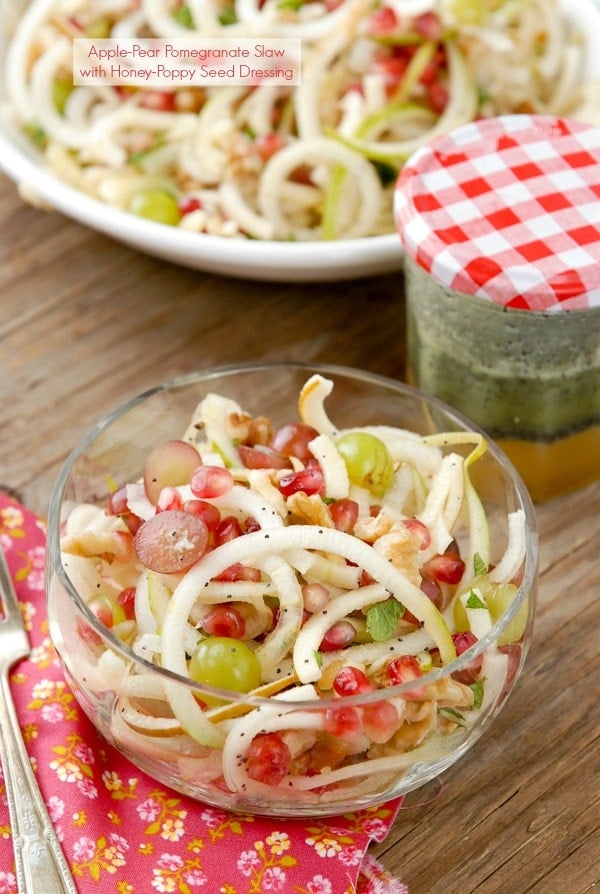 Spiralized Apple-Pear Pomegranate Slaw with Honey Poppyseed Dressing
When making the slaw it is not necessary to peel the apple or pears. In fact not peeling them leaves a bit of extra color to the spirals. Using the larger 1/4-inch 6mm noodle blade allows the spirals to retain their crunch and form.
Tossing the slaw is most easily done with one's hands to ensure all the delicious ingredients are well mixed. The dressing recipes makes more than enough for the slaw. I only used a few tablespoons for the slaw. It is a delicious, light dressing perfect for dressing greens or other salads. Store the dressing sealed in the refrigerator.

Check out this recipe
I love this salad especially in the summer. It's fresh, light, refreshing with an Asian touch.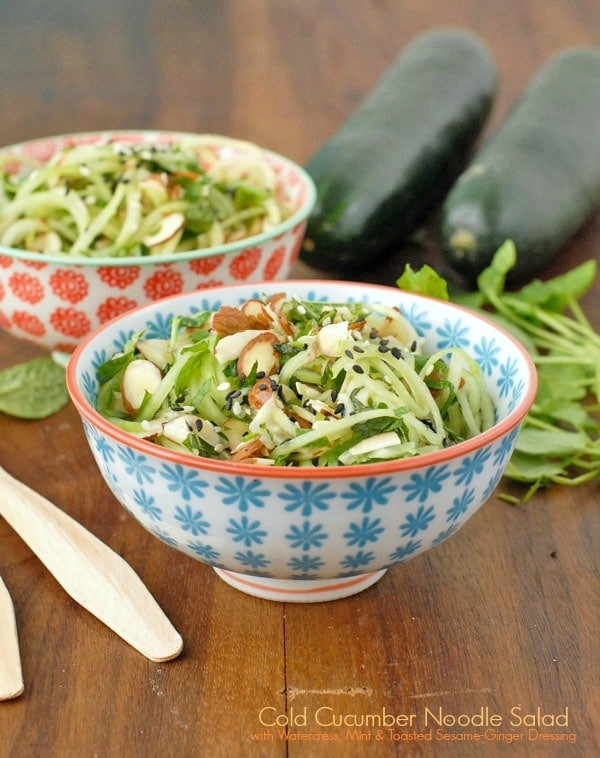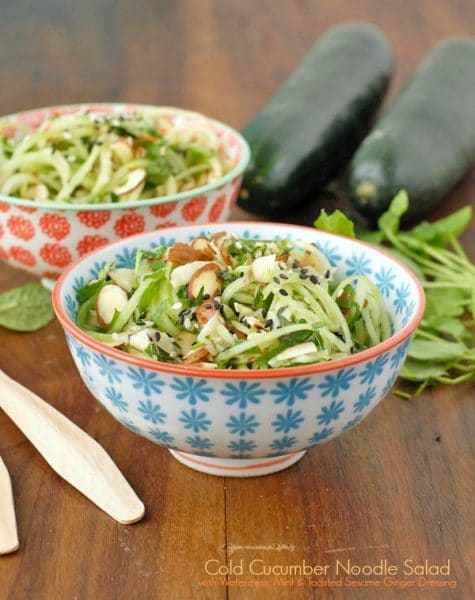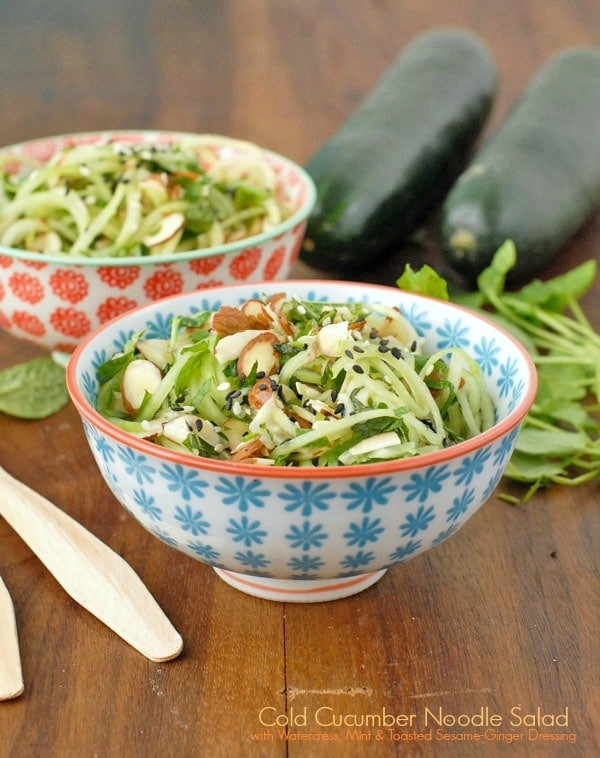 Cold Cucumber Noodle Salad with Watercress, Mint and Toasted Sesame-Ginger Dressing
The cool hydrating effect of this cucumber noodle, watercress and mint salad is irresistible in any season. It's perfect for a light, low calorie meal or as a refreshing side salad. The warmth of Toasted Sesame Oil is delivered without much added to the dressing; just enough to add flavor but not to overtake the delicate cucumbers.
Check out this recipe
A soul-warming dish of flavorful sweet potato spiralized noodles in a garlic-cinnamon brown butter that is out of this world!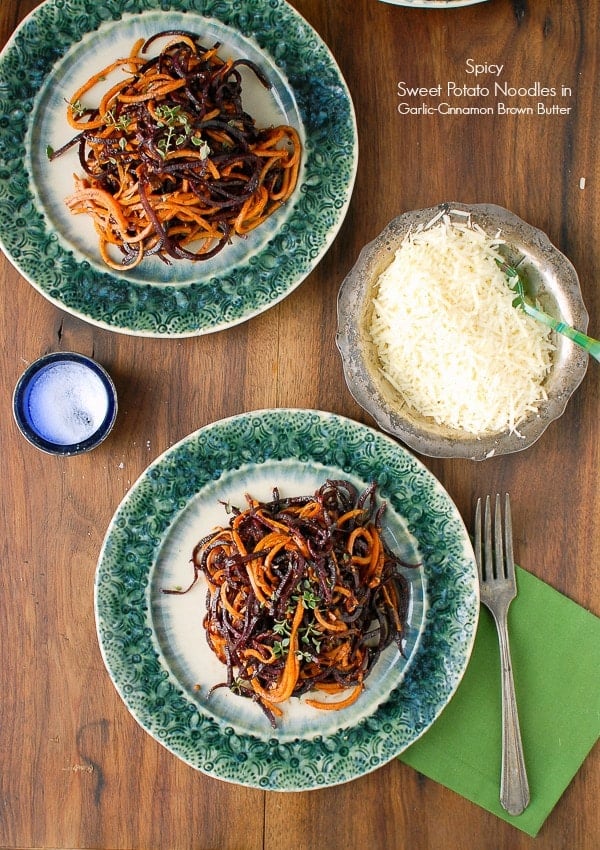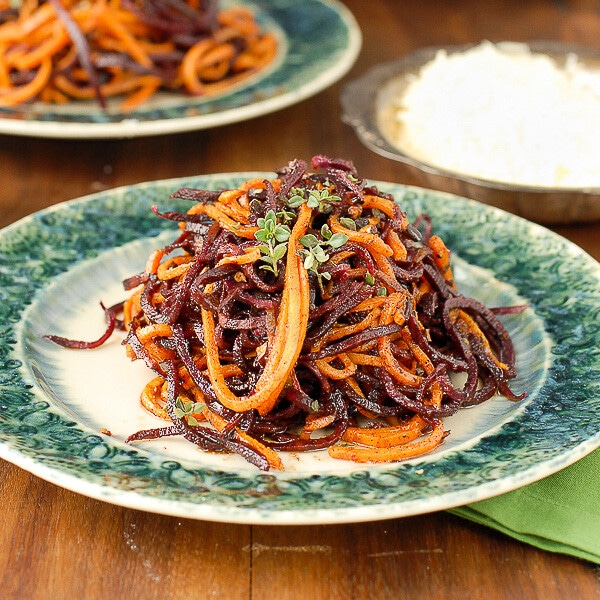 Spicy Spiralized Garlic-Cinnamon Sweet Potato Noodles
Spiralized Sweet Potato noodles pass for traditional grain pasta with loads more flavor, nutrition and fewer calories. Tossed in a simple garlic, red pepper flake and seasonal spice browned butter makes a richly flavored filling option in less than 30 minutes.
Recipe can be doubled or tripled keeping the ingredient proportions the same. See the Notes section for a link to an Spiralizer alternative.
Check out this recipe
Here is an extra recipe just to show how fun spiralizer vegetables can be:
Vegetables meat arts-and-crafts in this fun vegetable platter. Bringing something healthy to the Halloween celebration isn't hard with a Spiralizer!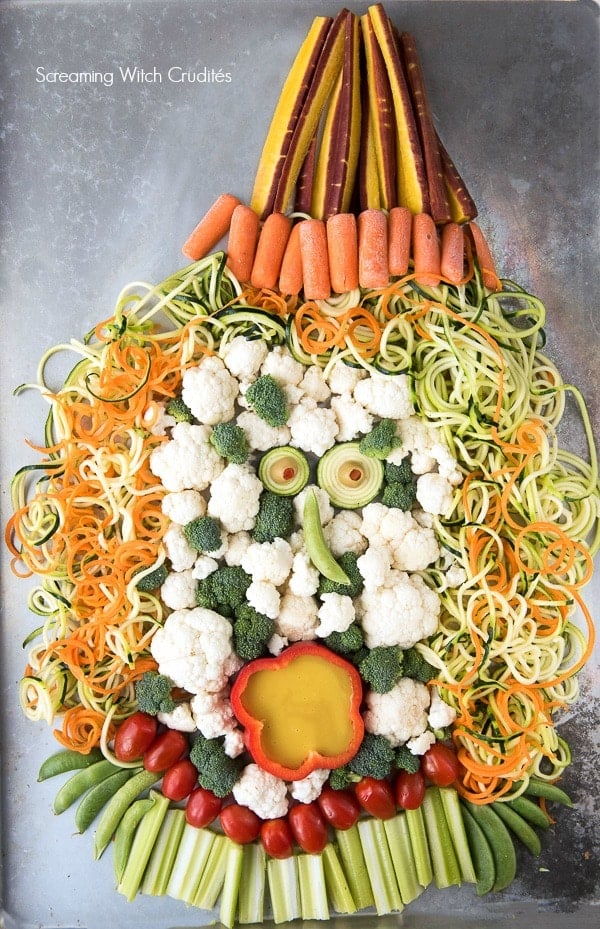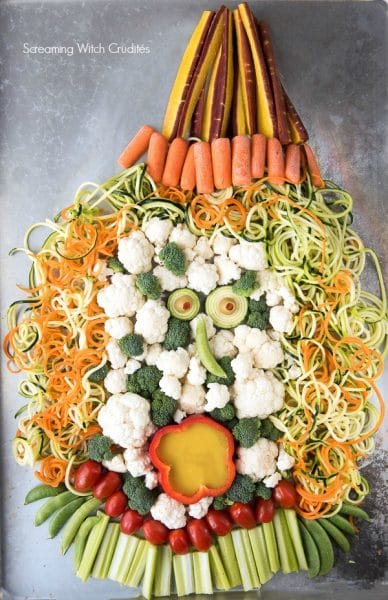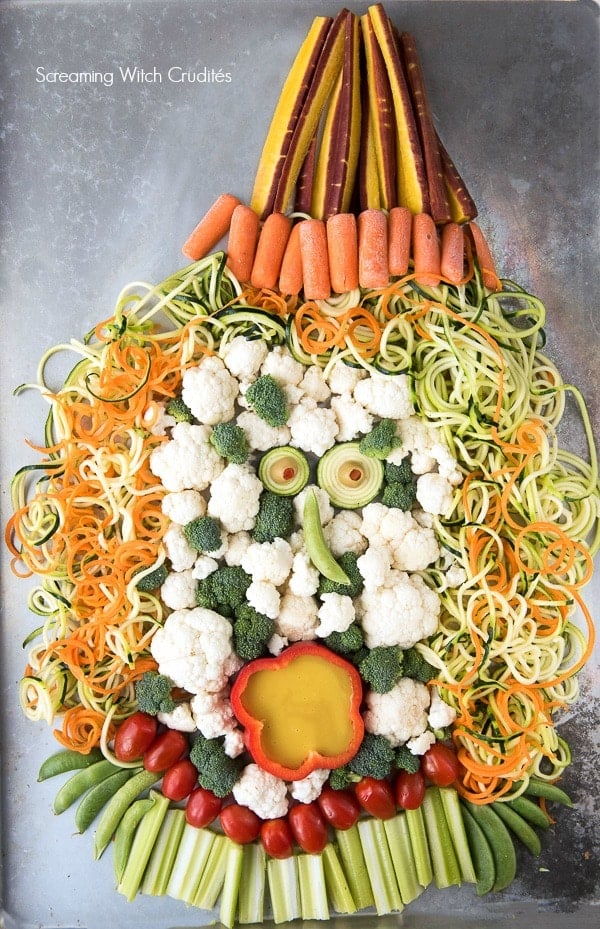 Screaming Witch Crudités for Halloween
Vegetables CAN be fun! A simple untraditional arrangement converts a platter of vegetables from a 'should eat' to a fun eat when they look like a witch! And you can dip them in her mouth. This recipe can be adjusted for any size platter or gathering. The version shown and detailed in the ingredients feeds a crowd. For scale it is on a 26-inch by 18-inch tray. Feel free to modify based on your needs.
Check out this recipe
Originally published: March 29, 2016
[ratemypost]