Curly Fries aren't just for dining out anymore. This spicy oven baked version is EASY to make at home. Tasty and a healthier option than frying too.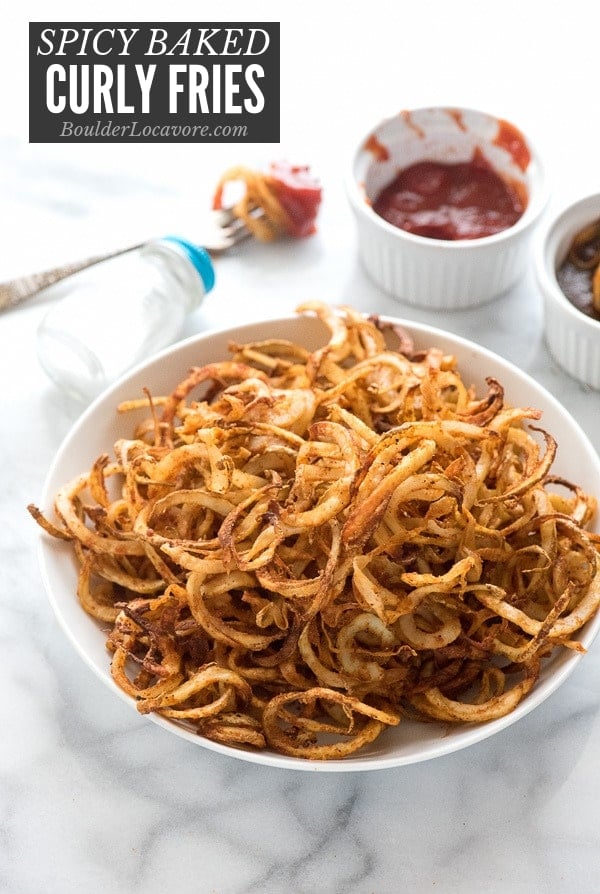 French fries, and cut potatoes of most varieties, are very popular in my household.
I can usually count on a pretty excited reception when they are paired with any main dish recipe.
We love making roasted potatoes, simple homemade oven fries and Air Fryer Potato Wedges but it's Spicy Baked Curly Fries that are always a win.
Diners love them and so do I since they are easy, fun and baked for a healthier end result.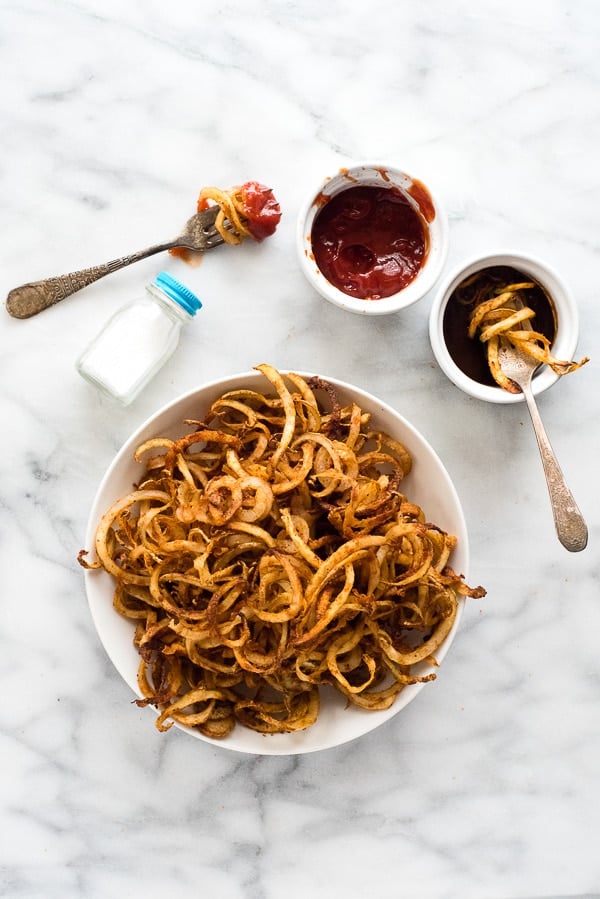 Delicious Oven Baked Fries
Frying isn't the only way to create a delicious result everyone will love!
When baking Curly Fries, the potatoes emerge with a nice firm texture, some crunchy bits and are easy to eat with fingers or forks.
They can be dipped in sauce (homemade ketchup is great or some barbecue sauce), or eaten as is.
This recipe is fun and easy side dish to make, and the fries are fast to cook!
Recipe Ingredients
These homemade fries are a perfect example of how the right combination of wholesome ingredients can create a simple dish that wows!
Here are the ingredients:
Russet Potatoes
Olive Oil
Spices
These are probably in your pantry right now!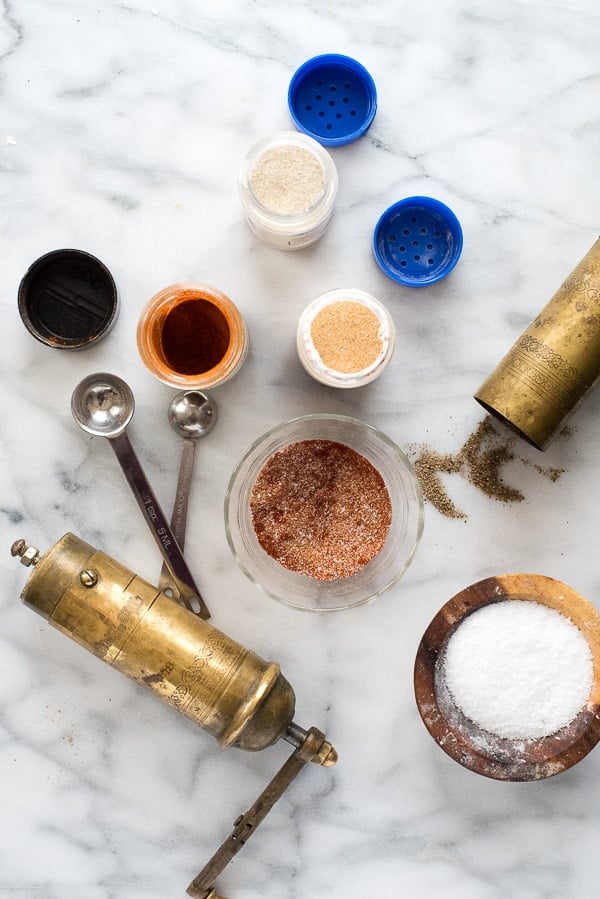 The Right Spices are the Key!
The first time I made these, I made several batches, playing with the seasonings until I really loved the flavor.
Smoked hot paprika is a spice I love to use to add both some heat and an smoky, earthy flavor.
TIP: If you prefer less spiciness, regular smoked paprika may be substituted.
Onion powder and garlic powder give a pop of flavor along with kosher salt.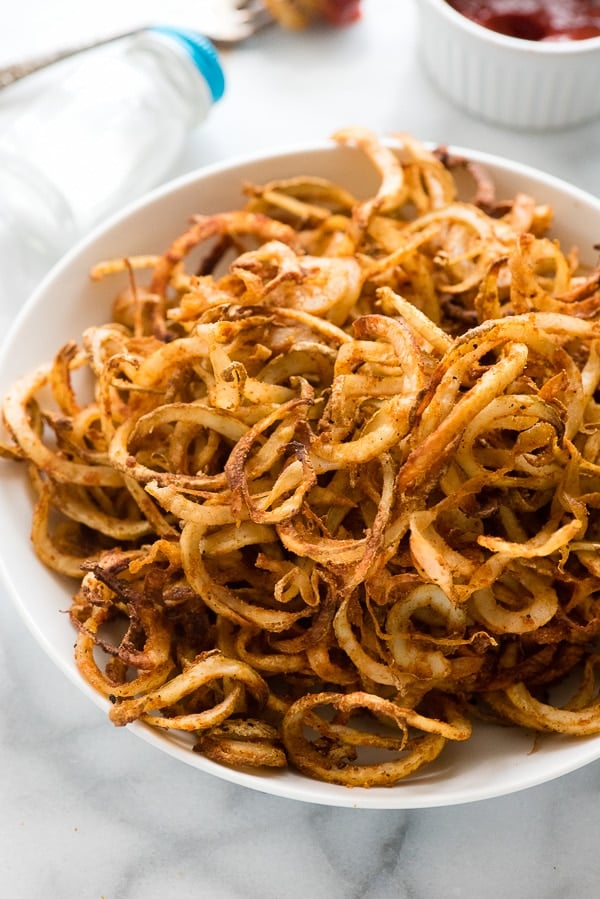 How Do you Curl Potatoes?
These curly fries are made using a Spiralizer.
It's an inexpensive kitchen tool that is very versatile for making noodles out of vegetables and fruits.
It's a great tool to turn regular potatoes into fun curled fries or noodles as in this tasty and healthy soup, Skinny Chicken and Sweet Potato Noodle Soup.
How do you cut Curly Fries without a Machine?
The easiest way is to insert a bamboo skewer all the way through a potato vertically (end to end). This allows easier turning of the potato.
Using a sharp paring knife, insert the knife into the potato on an angle WHILE rotating the skewer with the other hand.
This turns the entire potato into one large spiral. This video show more detail.
If using this method cooking time will need to be adjusted as the spiral will be much larger than spiralized potato fries.
How to Make it – Step-by-Step
STEP 1: Preheat oven to 425 degrees F.
STEP 2: Line two large baking sheets with sides with parchment paper or foil (with dull side up). Spray with non-stick cooking spray.
STEP 3: Process the potatoes with a Spiralizer ¼-inch or 5mm blade into a large bowl. Dab dry with paper towels if very moist. Note: the long spirals may be left intact or cut into smaller lengths as desired. (photos 1 and 2)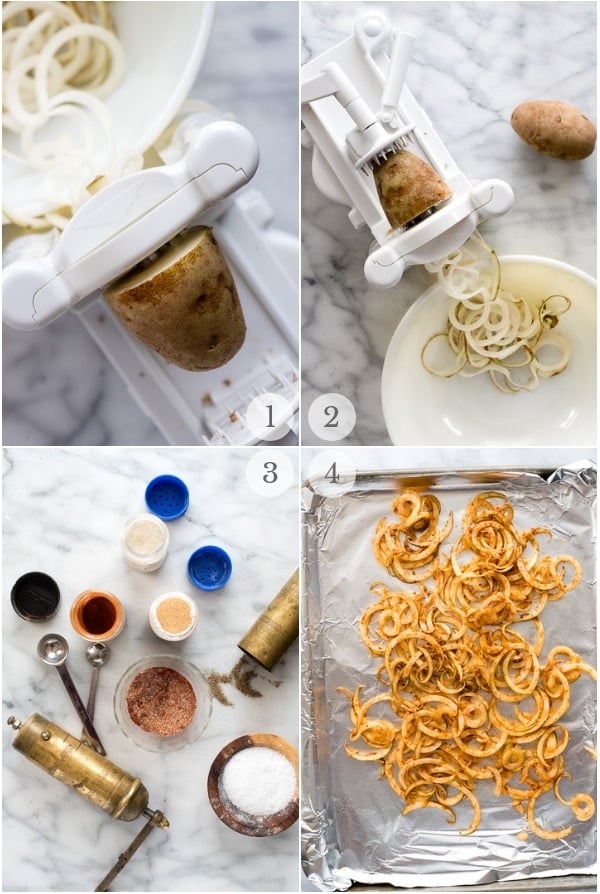 STEP 4: Combine the spices into a small bowl and mix together. (photo 3)
STEP 5: Drizzle the cut fries with the olive oil and spices; toss with your hands to coat.
STEP 6: Divide potatoes between the two prepared pans and spread them out to be a single layer only.
STEP 7: Bake in the oven for 10 minutes, flip the potatoes over and bake an additional 10 minutes (NOTE: check after 5 minutes after flipping them so they do not over brown). If baking both pans at once, switch the pans in the oven (location) after flipping the potatoes. (photo 4)
Serve hot.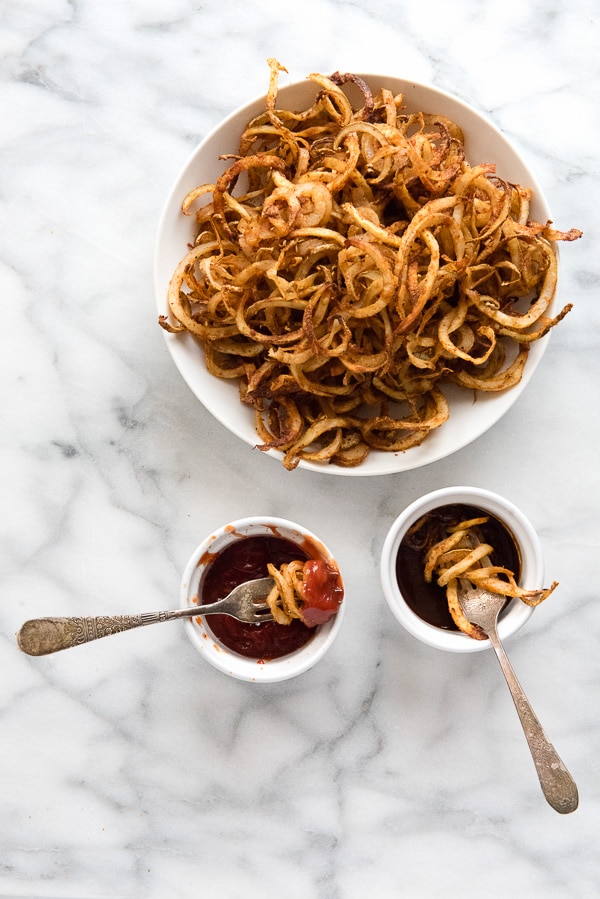 The Spiralizer I Use
I often receive emails about which Spiralizer I use.
There are many brands of Sprializers and this is the Spiralizer model (3-blade basic) I personally use.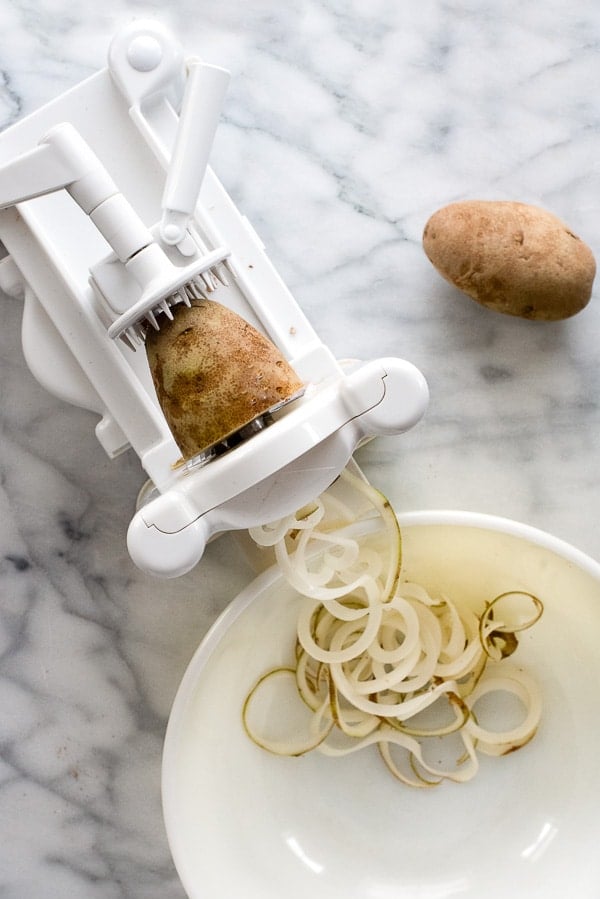 What to Serve with Curly Fries
They are great on their own but can also be added to other dishes for a full meal.
My recommendation for a great combination?
Perfect with a Classic Burger. This Ultimate Burger Grill Guide gives loads of options.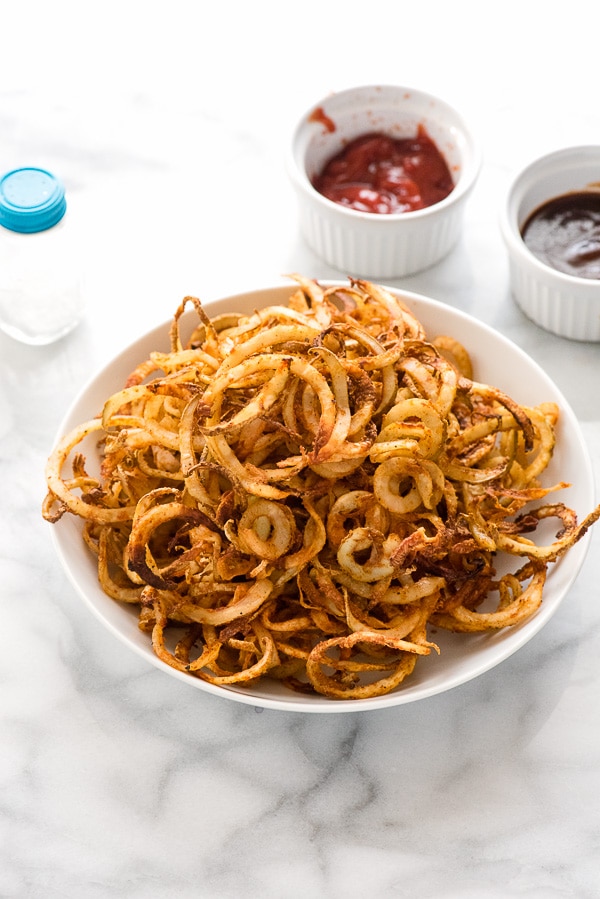 More Potato Recipes You'll Love!
Try these Recipes too!
Did you make it? Please RATE THE RECIPE below!
Please SUBSCRIBE and FOLLOW ME on FACEBOOK , TWITTER , INSTAGRAM and PINTEREST !
Originally published January 12, 2017.