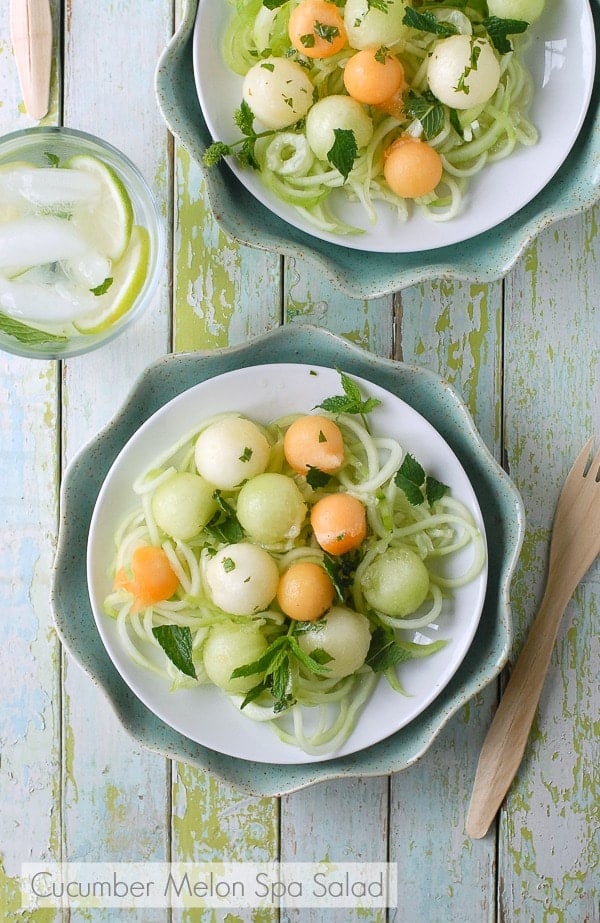 We've reached the part of the summer where it's so hot I'm not interested in eating anything! I walk through the grocery store with my kids staring at food with no inspiration for mealtime. I'm convinced my muse has split for her own tropical vacation.
I recently bought a new kitchen gadget that has perked up my interest; a Sprializer. The whimsical end result of the gadget is popping up all over the internet with 'pasta' made purely from vegetables, fruit ribbons and more. I'm not usually one to jump on a trendy bandwagon and certainly my kitchen is bursting with niche gadgets already, however I love the idea of more easily incorporating fruits and vegetables into our family meals in unexpected ways. It decreases cooking time (perfect for summer) and increases the nutrition we all need.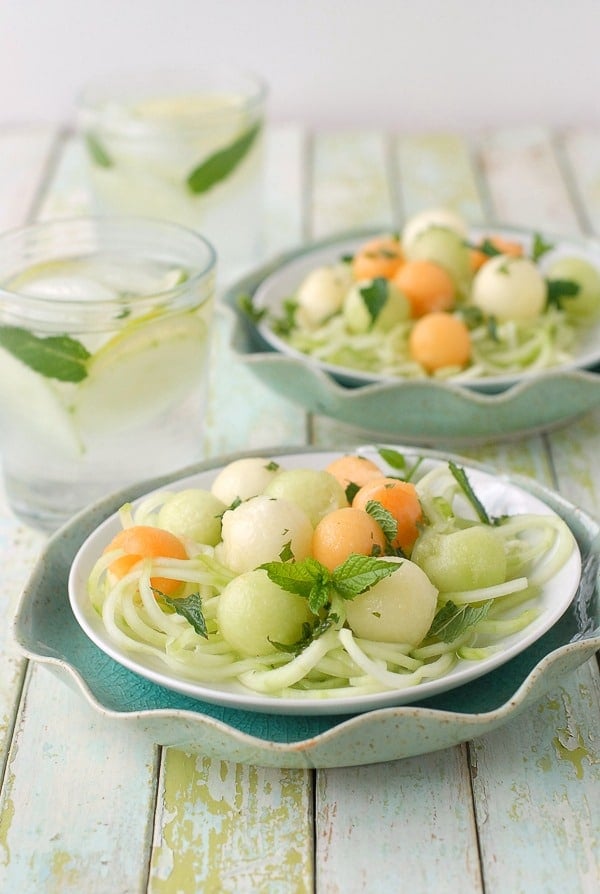 The Spiralizer really works best with firm fruits and vegetables and my ideas was for a bed of cucumber 'noodles' topped with juicy, cool, naturally-sweet melon balls and a light dressing. A healthy salad to quench the heat and inviting to the palate. I did not want a heavy vinaigrette but a smidge of a tang and a bit of some sweetness would be a perfect complement to the refreshing cucumber and sweet, juicy melon.
Though any neutral oil could be used I chose Grapeseed which is mild in flavor in a fantastic green hue. As it sounds, grapeseed oil is derived from the seeds of grapes. For cooking it has a reasonably high smoke point. The flavor is light, clean and non-distinct making it perfect for dressings, as well as it is high in polyunsaturated fats which is a good attribute of fats and oils. It is a great oil to keep in your pantry and perfect on this salad!