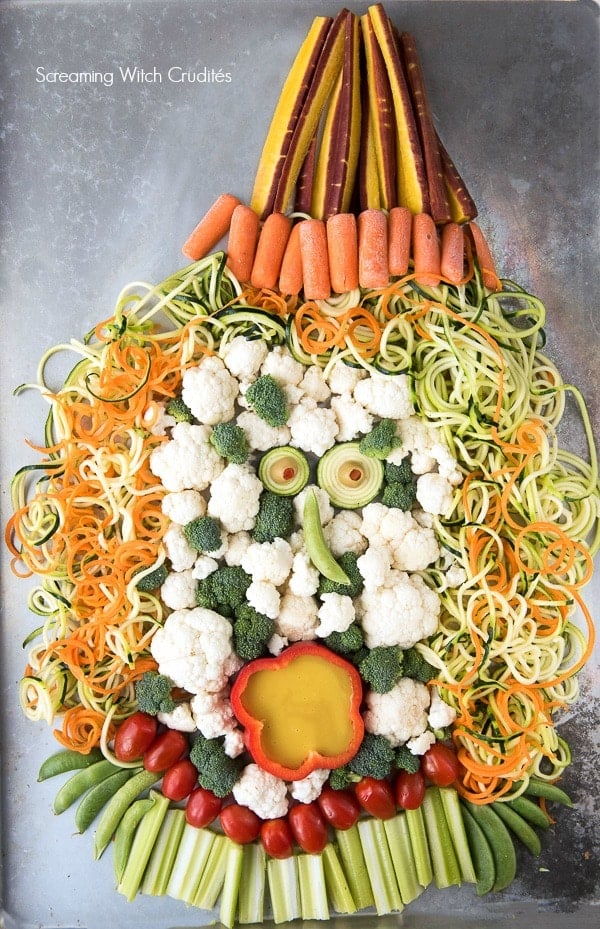 Halloween celebrations always need some fresh, healthy options in my opinion. Sugar begets sugar in the craving department and it can become a roller coaster of sucrose highs followed by lethargic, depressive lows if something with substance isn't wedged in between treats.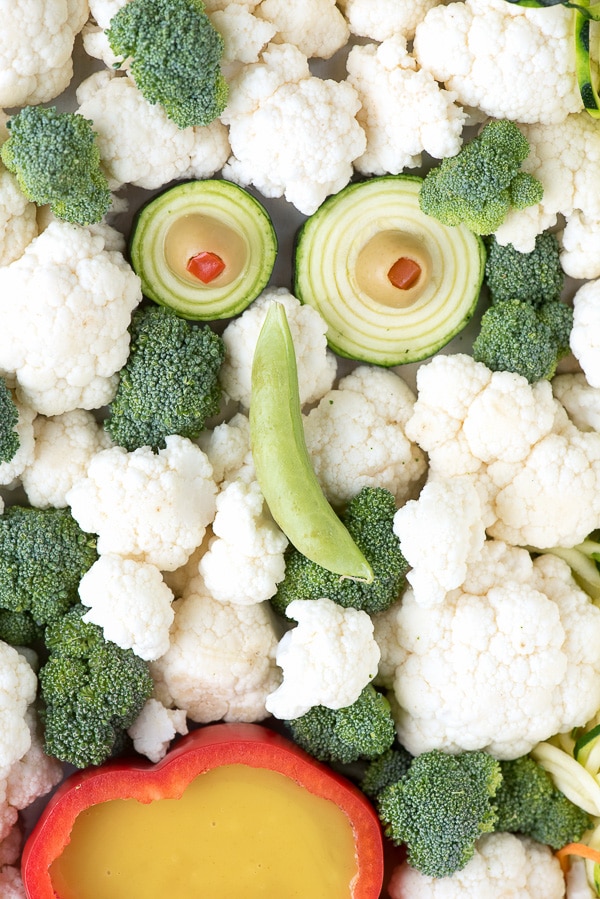 Last year I created a Freaky Halloween Salad with a mixture of odd looking cruciferous vegetables and sprialized carrots with a dressing served in a large syringe meant for liquor shots (they have everything at the pop up Halloween stores, believe me). I made layered Candy Corn Tropical Smoothies too for the festive benefit of the iconic candy corn without the sugar. This year I was inspired by the popularity of spiralizer recipes. I have a dedicated Spiralizer Pinterest board, loving to use my own spiralizer and the recipes are always popular for repining. This popularity lead me to believe that if I spiralized something healthy for a Halloween buffet, I'm probably not the only one who would be interested.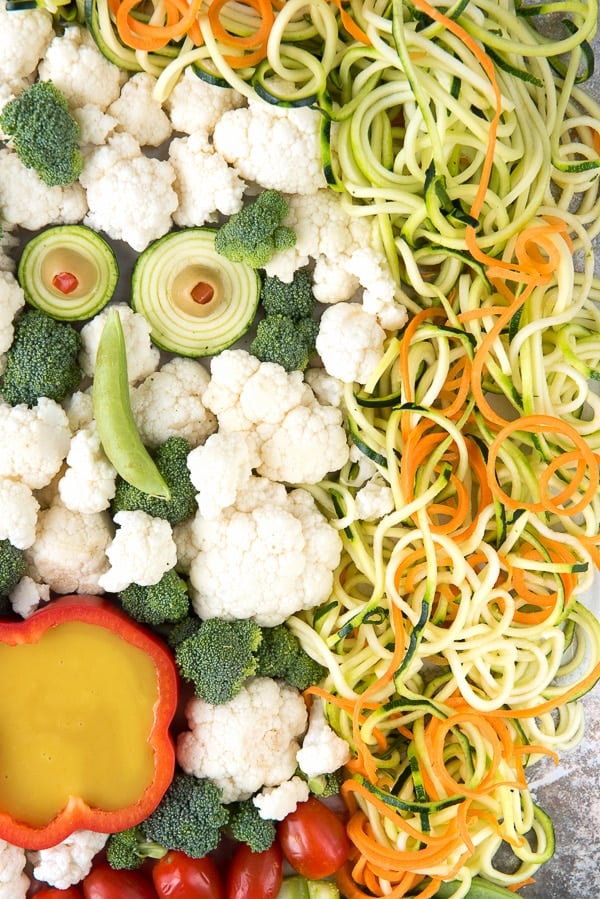 How I jumped from that stream of thought to Screaming Witch Crudités, is a process I can't describe. The inner workings of my muse remain a mystery even to me. As I began to fashion this witchy appetizer it reminded me of paintings I'd seen at the Denver Art Museum by painter Giuseppe Arcimboldo from the 1500's in which he fashioned people's faces out of vegetables and fruits. I've always been mesmerized by the notion to create such works and all the produce he chose to create realistic portraiture. Incidentally, I'm not daring to compare my creation for something that grand by any means. My 'art' is merely meant to festively line stomachs, little and big alike, with fresh vegetables dipped in a witches mouth for dressing.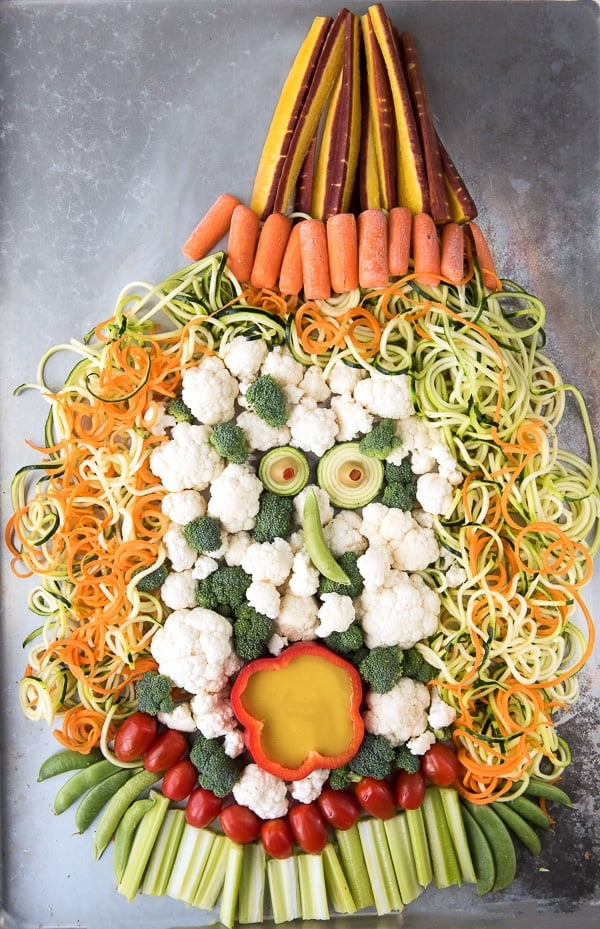 The Screaming Witch shown here is for a crowd. Made on a 26-inch by 18-inch tray, my witch is large. The portions may be scaled to whatever size group you are feeding. I stuck to dippable vegetables and though the spiralized Zucchini and Carrot hair is a bit unwieldy to dip it can be cut into smaller pieces and wound around forks is one is so inclined.
I think she makes a fun statement on the Halloween table and offers a compelling reason to grab a few bites in between Trick-or-Treat rounds as well!