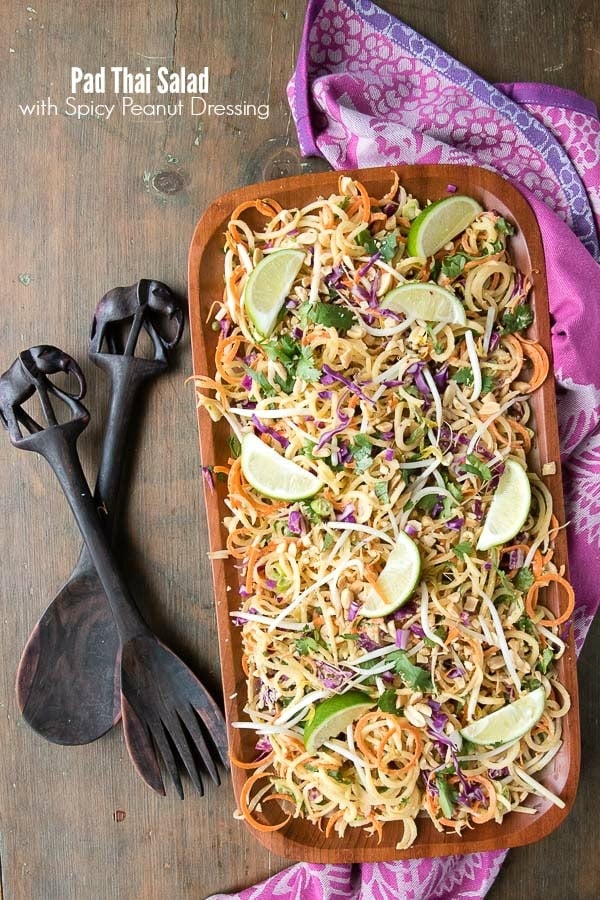 I have a favorite summer salad from Thailand which is a Spicy Green Papaya salad (Som Tum).
It's refreshing with strings of green papaya, carrot, cherry tomatoes and a spicy light dressing.
I wrote about it when my blog is very new (along with a tale of chasing around Bangkok looking for a 'perfect Buddha' for a friend). I would happily eat that salad all summer long but as I've seen green papaya lately at my favorite Asian grocery store, I decided there must be more I could do with it.
I have not created a new Spiralizer recipe for awhile and decided green papaya would be great spiralized. Unlike its salmon-fleshed ripe self, green papaya is firm, lightly flavored and very refreshing. It isn't sweet, has a pleasing crunch and is also flexible to mesh with other flavors.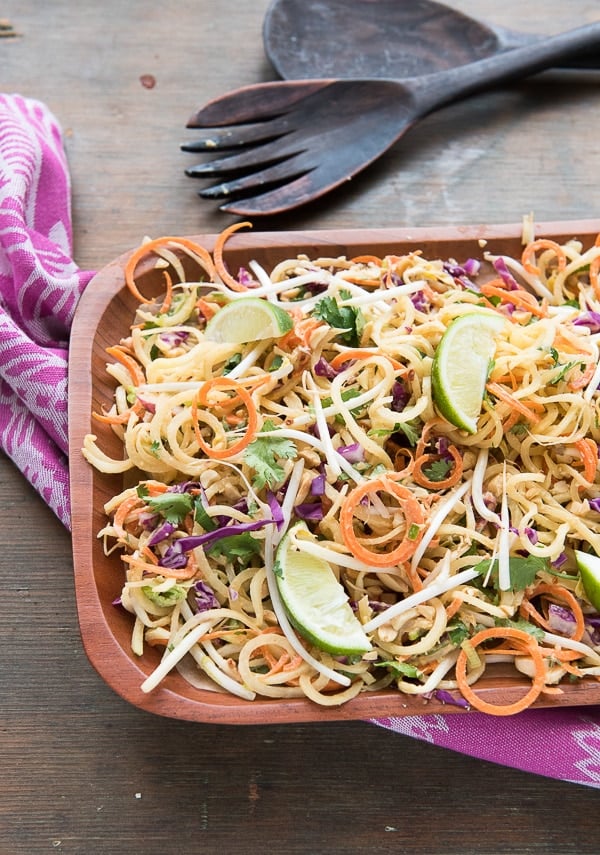 Perhaps because I'd just made Grilled Chicken Thigh Satay with Peanut Dipping Sauce I was still thinking in the Asian genre and decided to turn one of our favorite family meals of Pad Thai into a salad. Instead of using noodles however, this recipe uses green papaya 'noodles', as well as spiralized carrots. It's a fresh, raw salad resembling a cole slaw in texture but with a slightly spicy, peanut-based dressing which folds in the key flavors found naturally in Pad Thai.
Along with the green papaya and carrots, cilantro, red cabbage, mung bean sprouts round out the greens. The dressing is made with smooth peanut butter (unsweetened), rice vinegar, a bit of fish sauce (don't be afraid), crushed red chile flakes and other seasonings making a flavor-layered salad that is simply irresistible.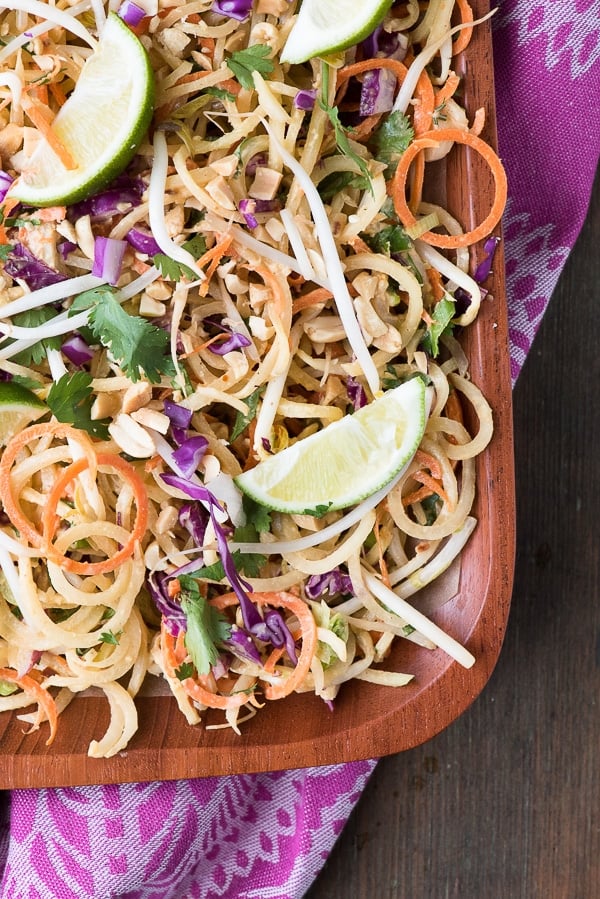 A note on Spiralizers. I'll confess I suspected them to be a fad when they began to become popular. I bought one about a year ago loving the notion that I could swap out pasta with vegetable noodles to bump up the nutrition and flavor of my family dinners. I immediately fell in love and have used it for almost every firm fruit and vegetable you might imagine. They cost around $30 (here is the Spiralizer I use) so won't break the bank either. When summer produce is at its height using a Spiralizer is a perfect way to make fun dishes that are healthy as well as delicious.
Having said all of that, if you don't own a Spiralizer there are other ways to make similar noodles. I purchased a hand held tool for about $5 when first making the green papaya salad I mentioned that makes quick work of creating strands of firm vegetables. A julienne slicer is another option though it tends to make smaller strings of vegetables.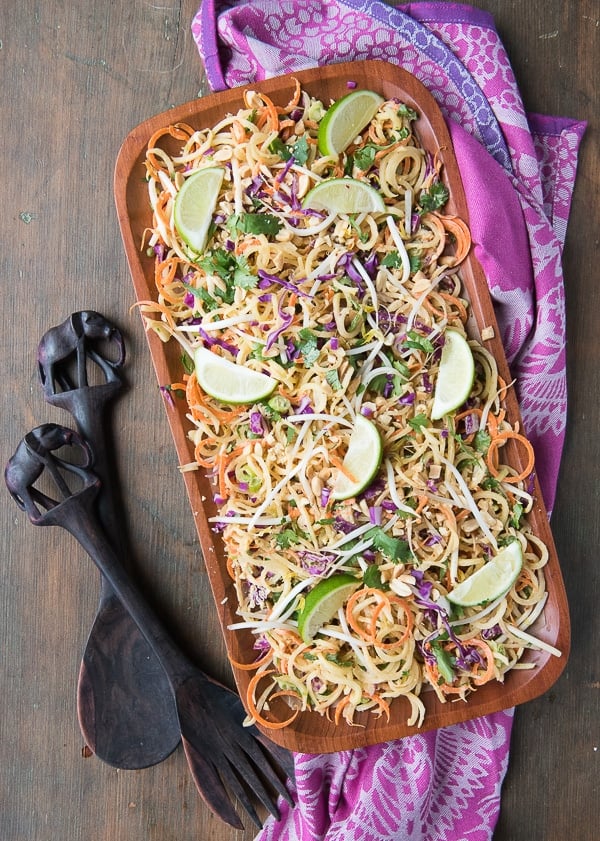 More Recipes You'll Love