Spiralized Apple and Pears Pomegranate Slaw with Honey Poppyseed Dressing is a great way to add a little fruit to your winter diet!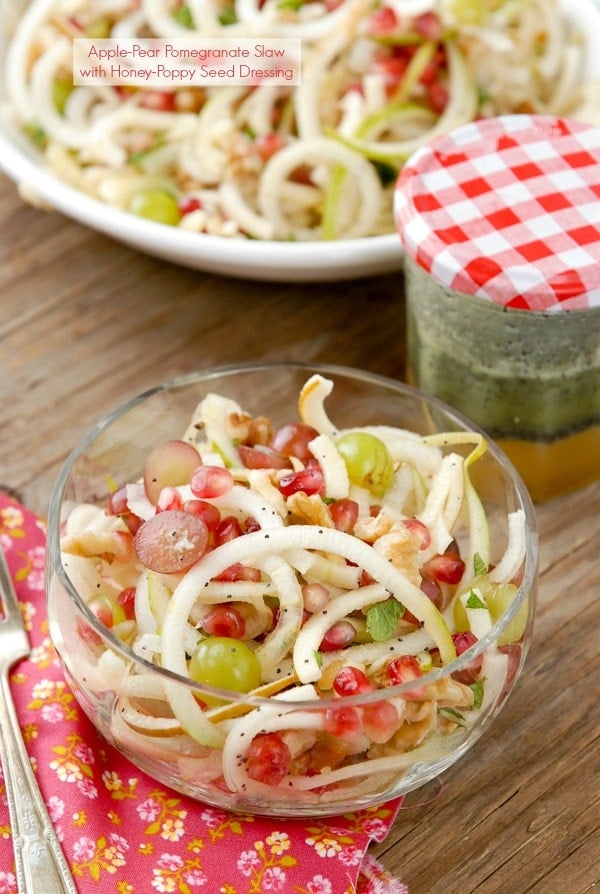 I absolutely love fruit but it takes a back burner in the winter. It's cold outside, fruit is generally cold and I want warm foods like soup. When I do eat fruit it's seasonal, like apples, pears, and some citrus. My repertoire broadens when adding it to smoothies but I don't give it much thought to eat on its own.
Having said all of this I also find by this time of winter I'm regularly dehydrated. And as a consequence, I begin to crave fruit again. Not like in the summer when if no other food existed I'd be happy. This is more like a desperate craving trying to extract any available moisture into my parched core.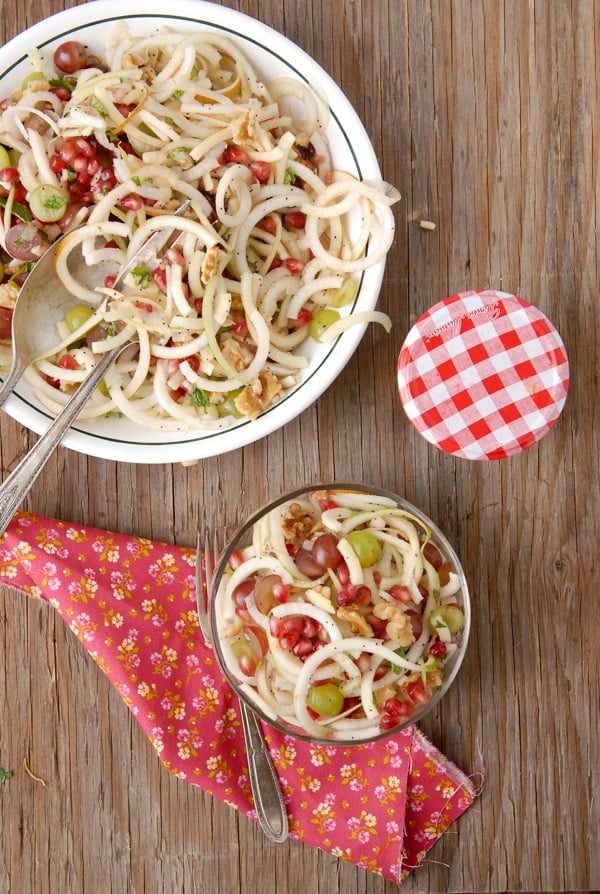 I've made no secret of my love of the Spiralizer. I bought one last year with high hopes of creatively developing new, fresh recipes that would allure my family into eating produce in whimsical curls and ribbons. I've loved it so much I try to make up a new recipe every week.
Winter squash has been a favorite. It's deeply flavorful and roasts to a pasta-consistency in less than 10 minutes. Top it with anything you would a pasta and your nutrition benefits have gone up a notch while being completely satisfying.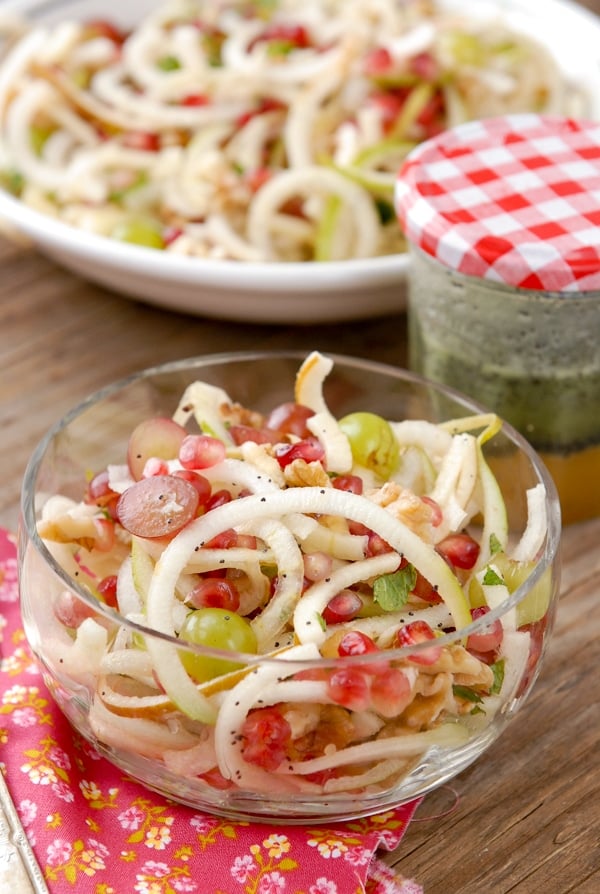 How to make a Sprializer Apple and Pears Slaw
This week I made an Apple and Pears Slaw with red and green grapes, pomegranate arils, walnuts, fresh mint and a light Grapeseed Oil-Apple Cider Vinegar Honey Poppy Seed Dressing. It is fantastic!
I used a large Honeycrisp apple which has full flavor and a wonderful firm consistency (perfect for Spiralizing). A firm Bartlet pear and an Asian Pear also were turned into large curly cues, retaining a crunchy texture along with their pleasing shape. Tossed with the other ingredients and a crunchy, seasonal slaw is born. Little dressing is needed so it stays healthy and uses healthy fats in the grapeseed oil and walnuts.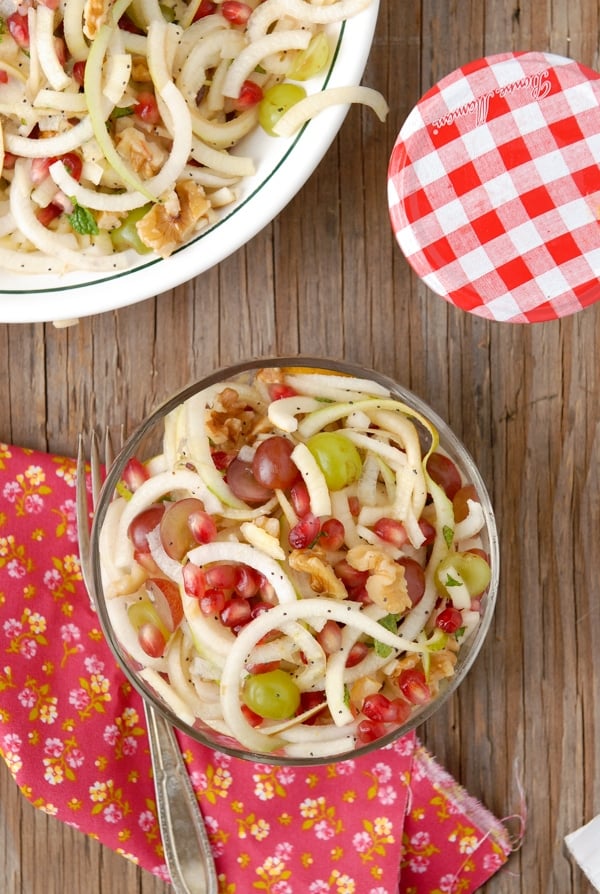 More delicious Slaw recipes You'll Love:
If you've tried this Spiralizer Apple and Pears slaw or any other recipe on BoulderLocavore.com please don't forget to rate the recipe and let me know where you found it in the comments below, I love hearing from you! You can also FOLLOW ME FACEBOOK, TWITTER, INSTAGRAM and PINTEREST to see more delicious food and what I'm up to!