These Thanksgiving Leftovers Recipes will reinvent your holiday meal favorites into exciting new dishes you'll love! Maybe even more than the original meal (shhhh).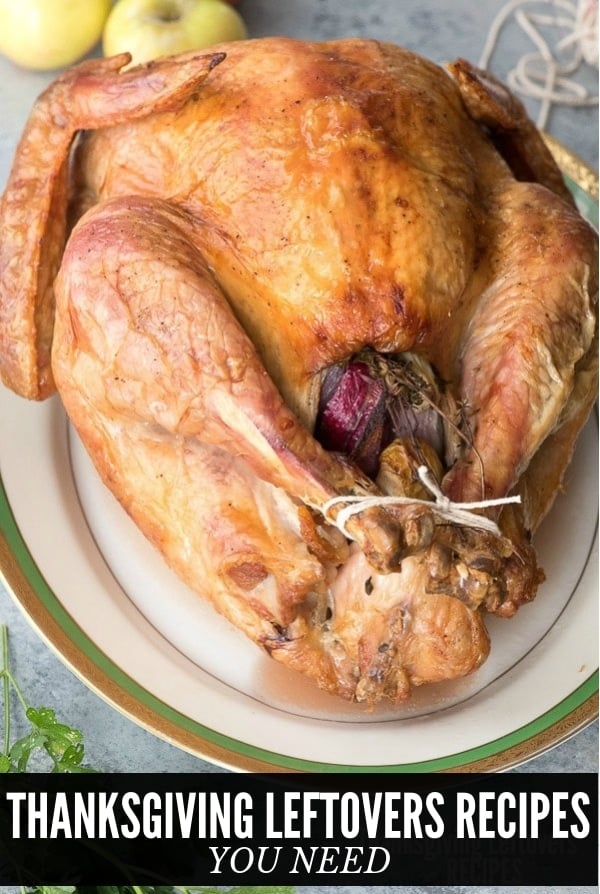 Updated November 2018
If you are in the United States you most likely are celebrating Thanksgiving this week. Regardless of how you mark the holiday, it's often the leftovers that we all look forward to; the reincarnation of the Thanksgiving meal to enjoy over again.
Thanksgiving Leftovers Recipes can be as good (some think even BETTER) than the original holiday meal!
That second plate of dinner leftovers late on Thanksgiving Day, after the initial over stuffed sensation has subsided, kicks off the following days of enjoying all the holiday favorites in one form or another.
Each family enjoys similar dishes for Thanksgiving (or now Friendsgiving). Usually turkey, mashed potatoes, sweet potatoes, stuffing/dressing, cranberry sauce and pie. Over the years we've created some after holiday recipes using the delicious leftovers, that admittedly, I look forward to almost more than the original feast (shhhh).
I'm sharing some of our family favorites with you today. I've also rounded up some Thanksgiving leftovers recipes from some talented bloggers to give you a collection of great choices to keep your next post feast days as delicious as today!
GLUTEN-FREE NOTE: All these recipes are either naturally gluten-free or can be adapted by using gluten-free stuffing, etc.
Thanksgiving Leftovers Recipes You Need:
This easy one skillet recipe is a long time favorite of my family. In fact when I purchased the few ingredients that aren't leftovers from Thanksgiving dinner, my kids clapped.
Leftover turkey, stuffing, and gravy are combined with slivered almonds, red pepper and other ingredients to create a morning after breakfast skillet that will make it hard for diners to sleep in anticipation.
What Leftovers Are Used: Turkey, Dressing/Stuffing, Gravy (serve it over mashed potatoes to use those leftovers too!)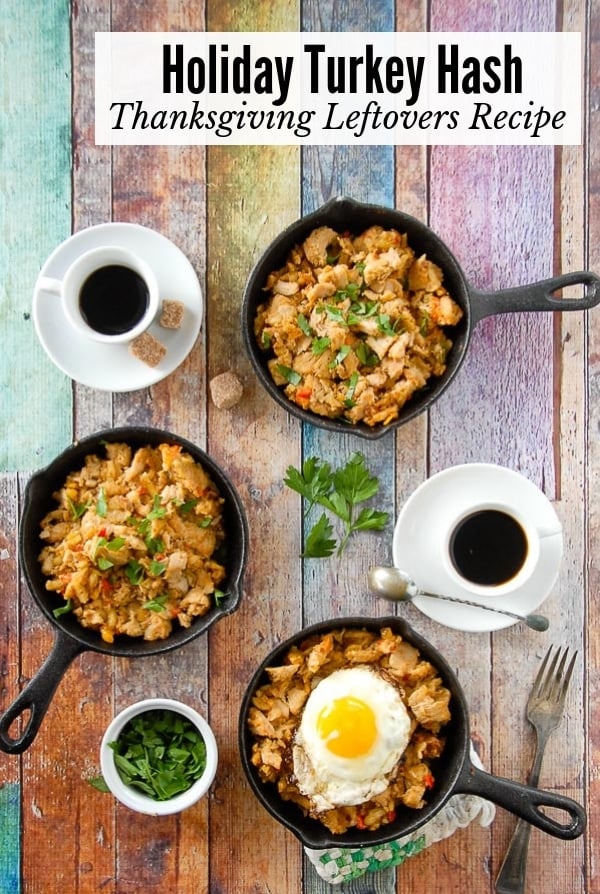 Frittatas are an easy, filling recipe option perfect for any meal of the day. This version uses up some of the star Thanksgiving leftovers added with fresh ingredients and Italian seasonings for a satisfying easy recipe.
What Leftovers Are Used: Turkey, Mashed Potatoes
A great sandwich is a Thanksgiving leftovers recipe classic! A couple slices of great bread, turkey, maybe some dressing/stuffing, cranberry sauce, some salt and pepper; heaven!
But you can change it up a bit too.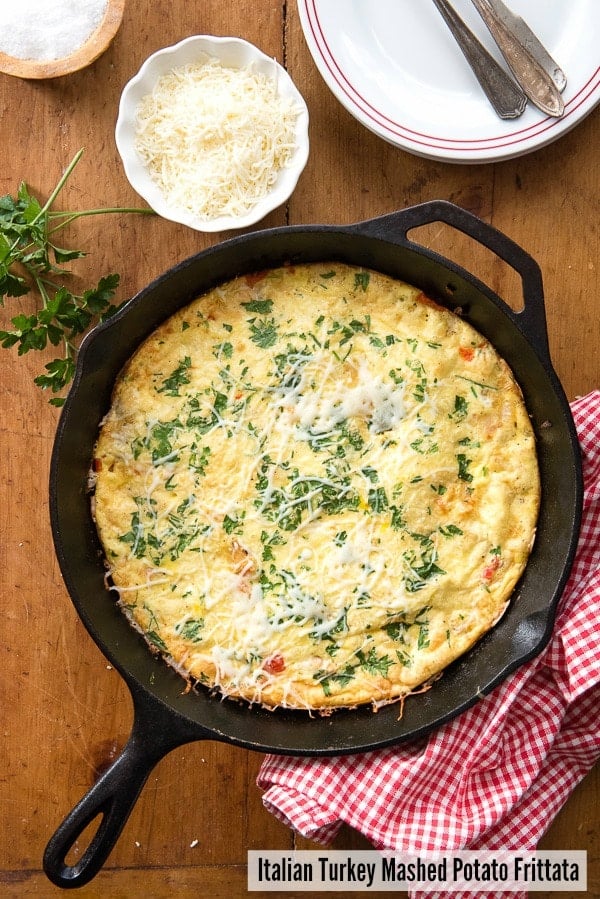 This recipe was born out of sheer excitement upon finding gluten-free pita pockets. Traditional pita pocket bread can be used for those not gluten-free.
Turkey, stuffing and cranberry sauce from Thanksgiving are stuffed with bacon, cheese and lettuce for a fresh spin on leftovers.
What Leftovers Are Used: Turkey, Dressing/Stuffing, Cranberry Sauce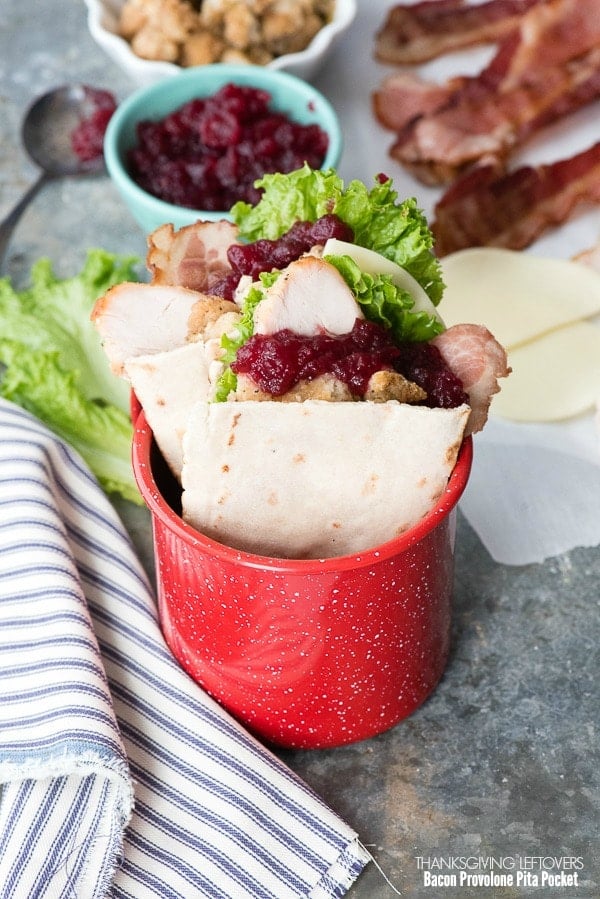 Classic Shepherd's Pie is reinvented with a Southwestern twist and Thanksgiving leftovers! A mix of southwestern vegetables mixed with leftover turkey and topped with mashed potatoes and cheese make a hearty, easy comfort food recipe to feed a crowd.
What Leftovers Are Used: Turkey, Mashed Potatoes
These colorful Turkey Tacos with Chipotle Salsa are as beautiful as they are delicious. Leftover turkey is great for all sorts of Mexican food recipes such as these Turkey Cranberry-Chipotle Quesadillas (uses turkey and cranberry sauce).
What Leftovers Are Used: Turkey
A good casserole is easy to make and this one screams flavor. A great option to keep leftover turkey moist and exciting with the accompanying flavors.
What Leftovers Are Used: Turkey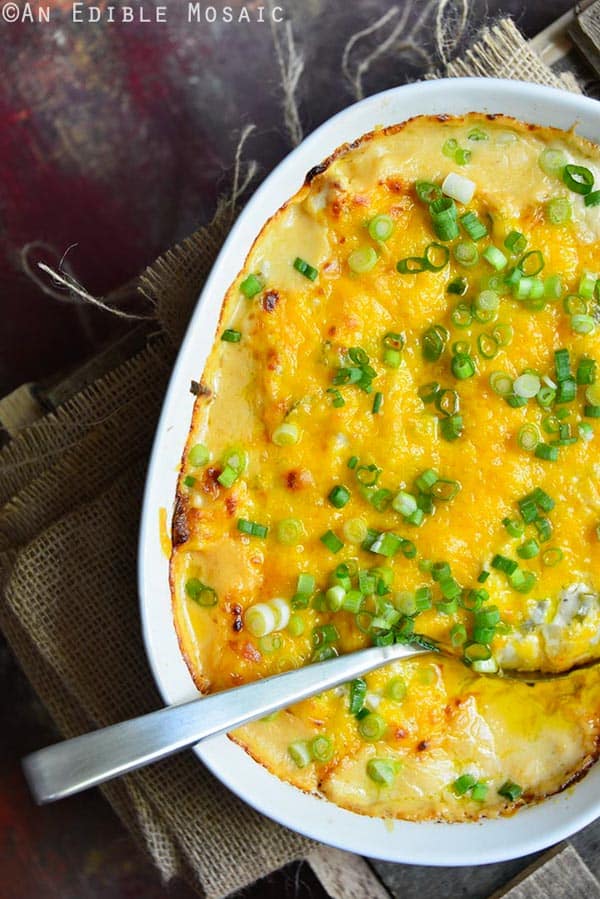 Soup Recipes
Soup is always a winner to use up leftovers. There are many soups using turkey and being a more neutral-flavor, it goes well in all sorts of soups from ethnic to classic comfort food.
Also don't miss the chance to make homemade turkey stock!
What Leftovers Are Used: Turkey (and more depending on the soup recipe)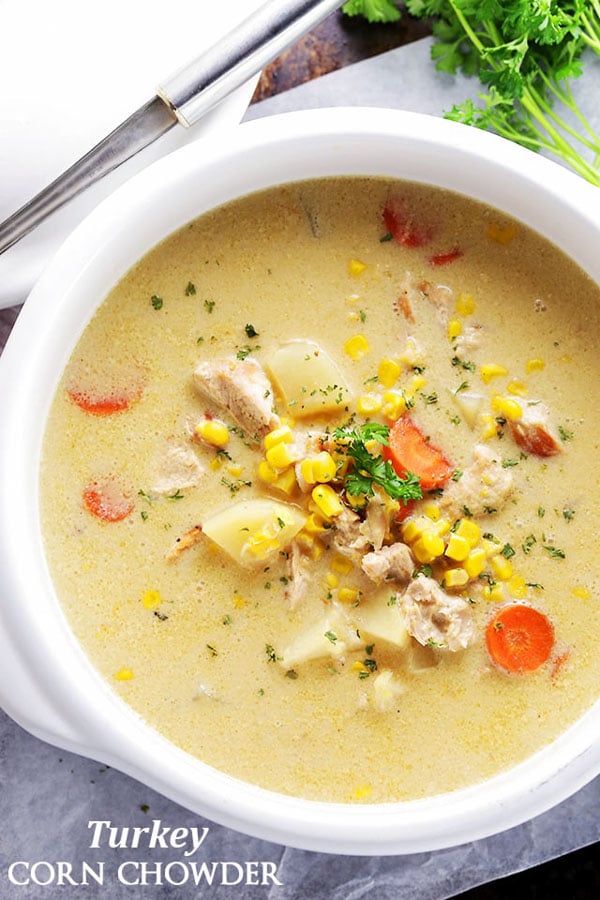 I love a good skillet meal and this 30-Minute Leftover Sweet Potato & Turkey Enchilada Skillet has my mouth salivating. Great to use up those sweet potatoes and turkey as well as dazzle with the spicy new flavors.
What Leftovers Are Used: Turkey, Sweet Potatoes
This recipe looks so pretty and also uses turkey, dressing/stuffing and leftover vegetables!
What a delicious reincarnation! Balsamic Roasted Fall Vegetables with Sumac would be GREAT in this Thanksgiving leftovers recipe.
What Leftovers Are Used: Turkey, Dressing/Stuffing, Leftover Vegetables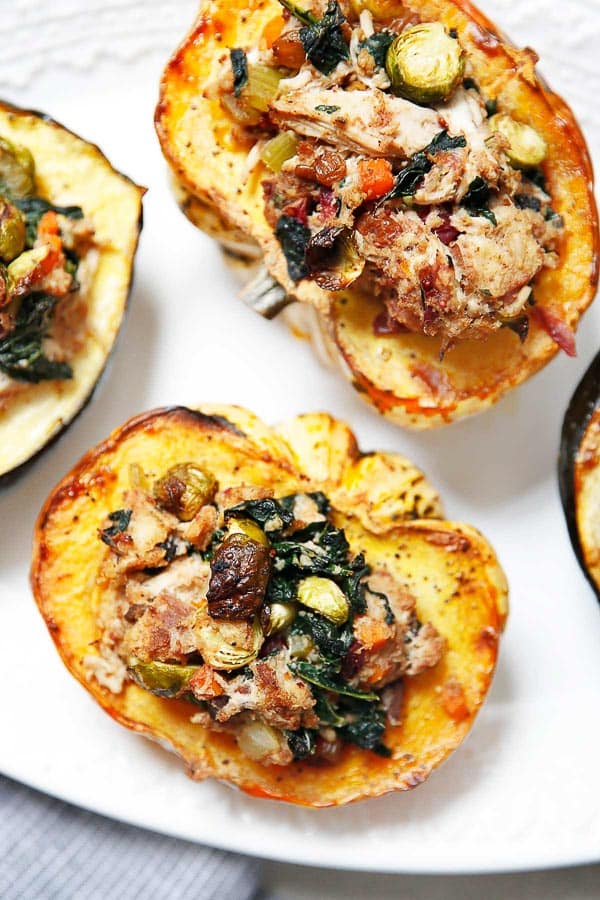 [ratemypost]
Originally published: November 23, 2017