Whether using up Thanksgiving or Christmas leftovers, or just wanting a quick and hardy dish, this naturally gluten-free Italian Turkey Mashed Potato Frittata is just what you want! Great for many meal, full of flavor and very easy to prepare.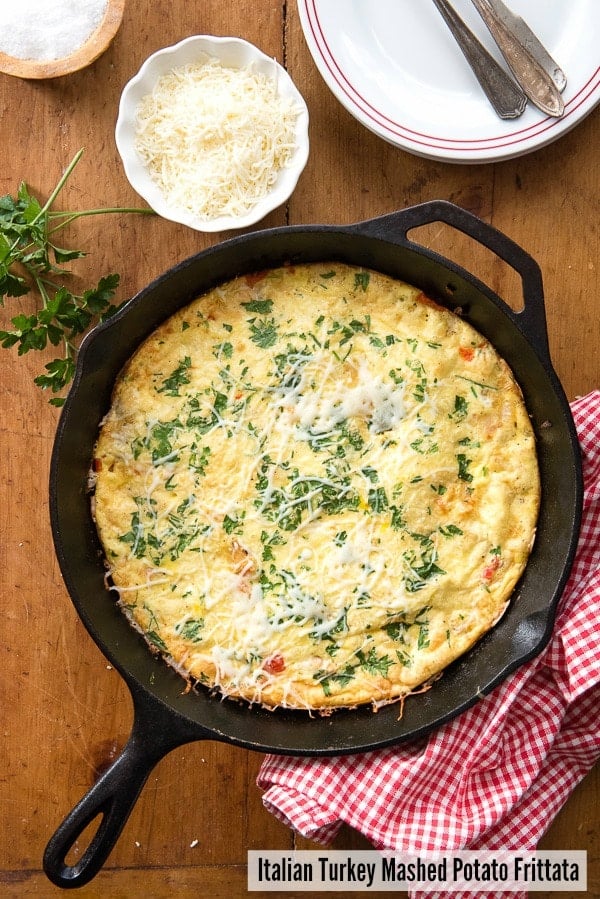 If you live in the United States, chances are you have been working your way through a mountain of Thanksgiving leftovers for the last few days.
If your household is anything like mine, the luster of the leftover plates loaded high mimicking the Thanksgiving meal itself has worn off. It's time for a new spin on leftovers to appreciate them as much as the original feast itself!
Easy Frittata Recipe
The frittata is a highly undervalued meal option. I
f you haven't had the pleasure of making one, it is an egg-based recipe that begins on the stove top and is transferred into the oven to puff up and finish cooking. Basically, a form of an omelet with no folding or flipping of it.
The cooking time takes about 15 minutes total (depending on what ingredients are added to the eggs).
Once the non-egg ingredients are sautéed and the eggs poured in, the frittata is not touched until it is finished cooking.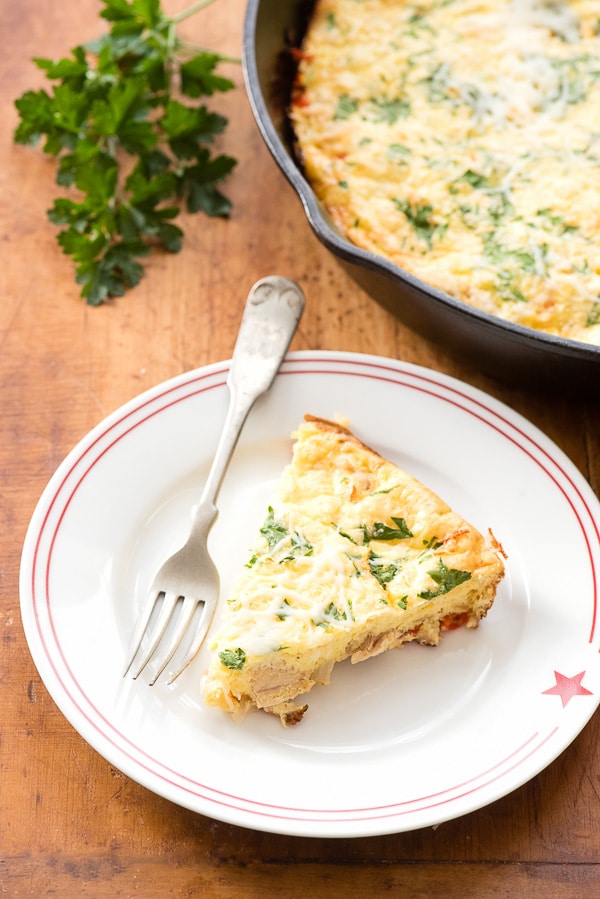 A frittata is a highly flexible recipe. It's like that friend who no matter what you want to go off and do they are game for it.
You want to turn it into a Mexican frittata? Sure, why not!
A simple egg and herb frittata for a Francophile-inspired brunch dish? Yep, no problem.
No time on a weeknight and need a fast dinner option? The frittata is your best friend. It can be kept light and simple, or take on hardier ingredients like meat and potatoes for a more substantial dish.
I set my mind to taming my Thanksgiving leftovers into a fun frittata I knew my family would devour: Italian Turkey Mashed Potato Frittata.
It takes some of your leftover turkey and mashed potatoes pairs them with sautéed onions, red pepper, a blend of grated Italian cheese and Italian parsley for a filling, flavorful, fast recipe!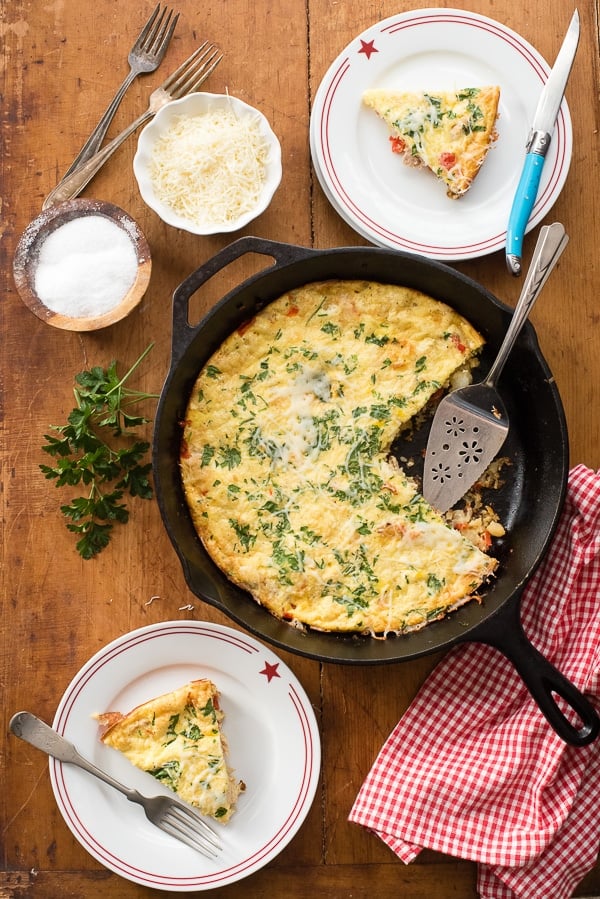 Frittata are another f-word too: flexible. Just as perfect for breakfast or brunch as they are for lunch and dinner, you can make it any time. Also, we reheat our frittata slices in the microwave with no complaints. Frittatas are definitely a must have in your meal-making arsenal.
I always keep bags of pre-grated cheese blends on hand which makes this frittata even faster to prepare. Italian and Mexican blends are available in the dairy section of the supermarket and cut the prep time and mess down. Of course home grated cheese may be substituted as well.