Instant Pot Mashed Chipotle Sweet Potatoes with bacon are sweet, smoky, salty and spicy with a creamy texture. They cook in 8 minutes in the Instant Pot, are mashed and kept warm in the Instant Pot too making them a great option for a fast, exciting side dish any time and for holiday meals when kitchen space is at a premium! (Similar traditional recipe link included too for those without an Instant Pot).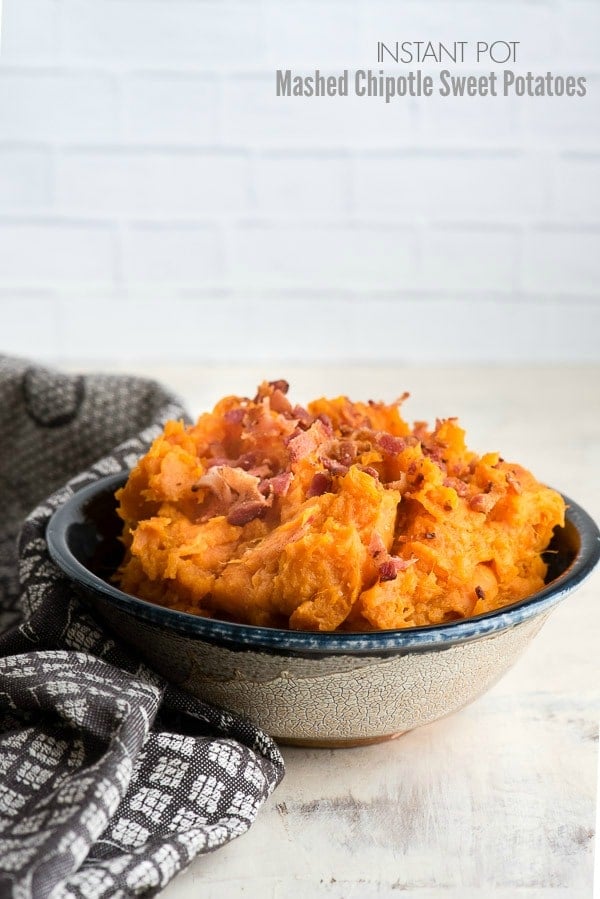 If a few years ago someone told me I'd be excitedly sharing a sweet potato recipe with you I would have scoffed.
Ruined by too many childhood meals with overly sweetened yams (which by the way I would refer to as 'orange juice potatoes' sure they were regular potatoes sweetened with OJ), I really couldn't stomach them.
Tempted by their nutrition and hope, I found a secret that has turned my sweet potato phobia around.
BUT if you love Classic Sweet Potato Casserole that's great too!
Instant Pot Mashed Chipotle Sweet Potatoes are magical. The secret is the addition of adobo sauce, the smoky, spicy sauce found with chipotle peppers in chipotle en adobo. The natural sweetness of the sweet potatoes are contrasted and complimented with a bit of heat and smoky flavors. For those without an Instant Pot, Chipotle Sweet Potatoes Gratin is a similar recipe baked in the oven that would be great to try!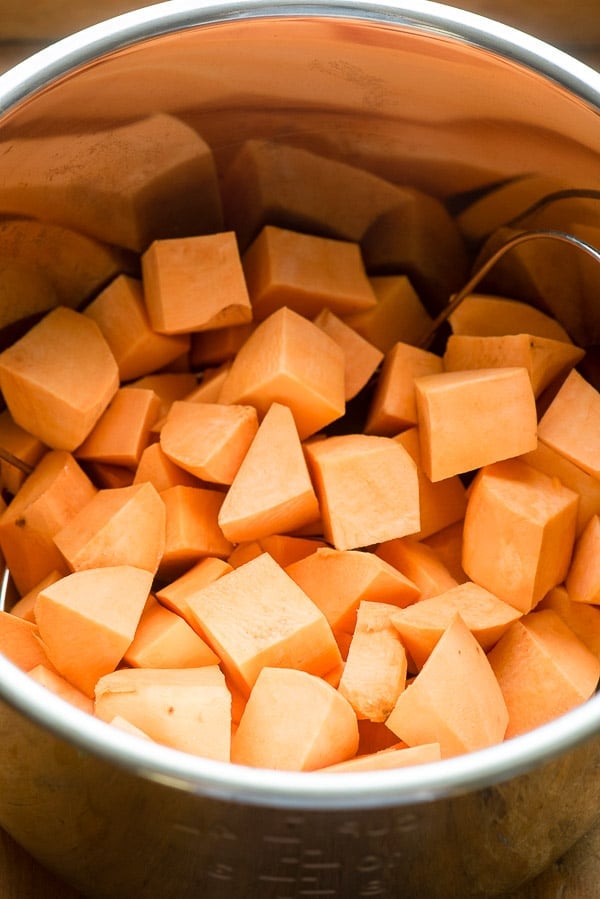 Pressure cooking is perfect for mashed potatoes. Instant Pot Mashed Chipotle Sweet Potatoes are a breeze to prepare. Not only does the cooking method make the recipe at lightning speed, pressure cooking retains food nutrients that can be lost in traditional cooking methods.
After pressure cooking for 8 minutes the potatoes are drained and returned to the Instant Pot insert to mash with some butter and adobo sauce to keep warm. I love this for big dinners or holiday meals when oven and stovetop space is at a premium (think Thanksgiving and Christmas meals). They retain nutrients as well that can be lost in traditional cooking methods.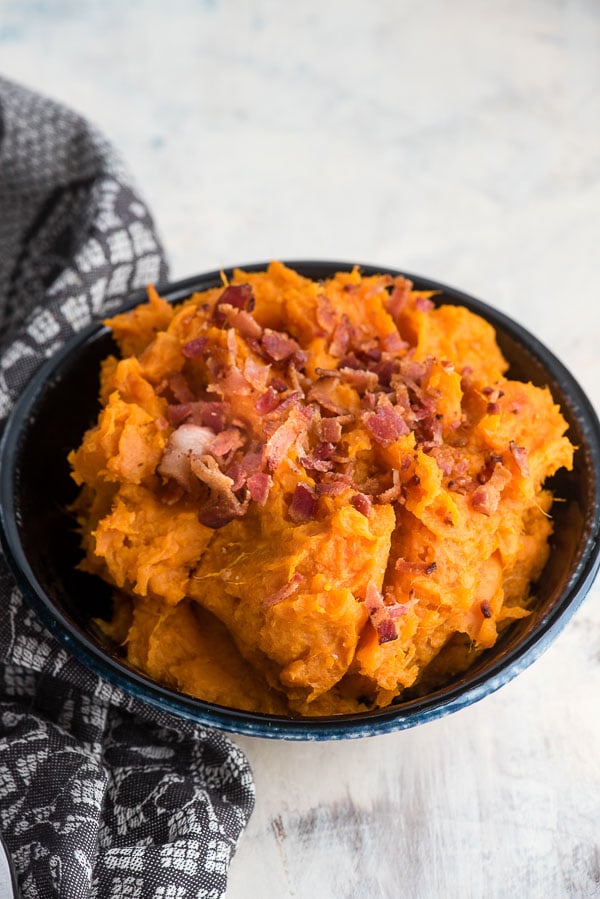 The finishing touch of crumbled bacon pulls all the goodness of this recipe together. The trinity of sweet, spicy and salty (with a bit of smoky too) really elevates these mashers to a fantastic side dish great for roasts, or roasted meats or poultry. It's an unexpected flavor combination that will warm your cold weather dinner table….with little effort and in about 30 minutes.
Mind-Blowing Instant Pot Tips You Need to Know!
After developing Instant Pot recipes for the past few years, I've uncovered some unexpected, useful tips I think you'll want to know!
Sign-Up below and I'll tell you all my Instant Pot secrets!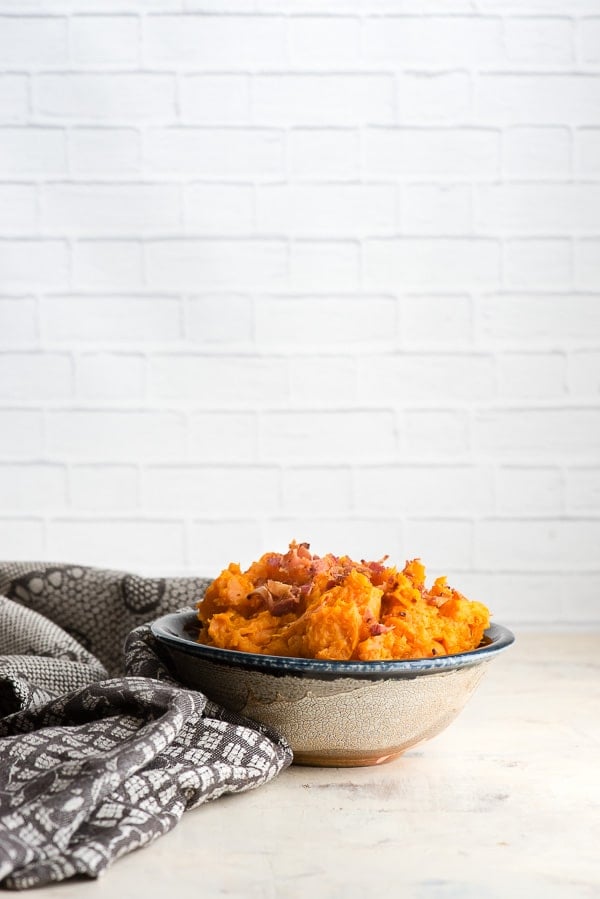 How to make Instant Pot Mashed Chipotle Sweet Potatoes: