Southwestern Turkey Shepherd's Pie is a perfect way to use up Thanksgiving leftover turkey and mashed potatoes! It's such homey comfort food you won't want to only make it then!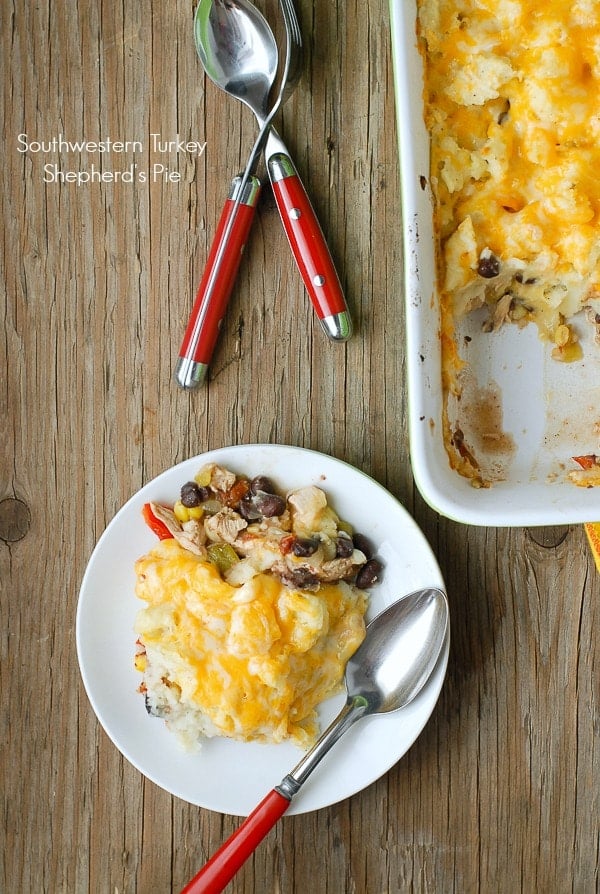 I'm hopscotching a bit from the new Thanksgiving recipes I've shared with you recently to what to do with the leftovers. In case you missed any of the latest Thanksgiving recipes, here are some definite favorites you should check out: White Wine Ginger Thyme Brined Roast Turkey, Haricot Vert and Mushroom Casserole with Gruyere and Lardons, Mini Pumpkin Pie Cheesecakes in Mason Jars and Pumpkin Polenta with Maple-Bacon Gravy.
I would venture to say I may even enjoy the first full plate of Thanksgiving leftovers more than the first serving itself. Why? There have been days of cooking and preparation by the time Thanksgiving rolls around. There are so many things to get done on Thanksgiving Day, it seems like hours in the kitchen before eating.
My senses are saturated from all the cooking so really I'm not even completely hungry when it's time to eat. We gobble things up in mere minutes then waddle around the neighborhood or up into the foothills trails to walk off the over-abundance of food we've inhaled.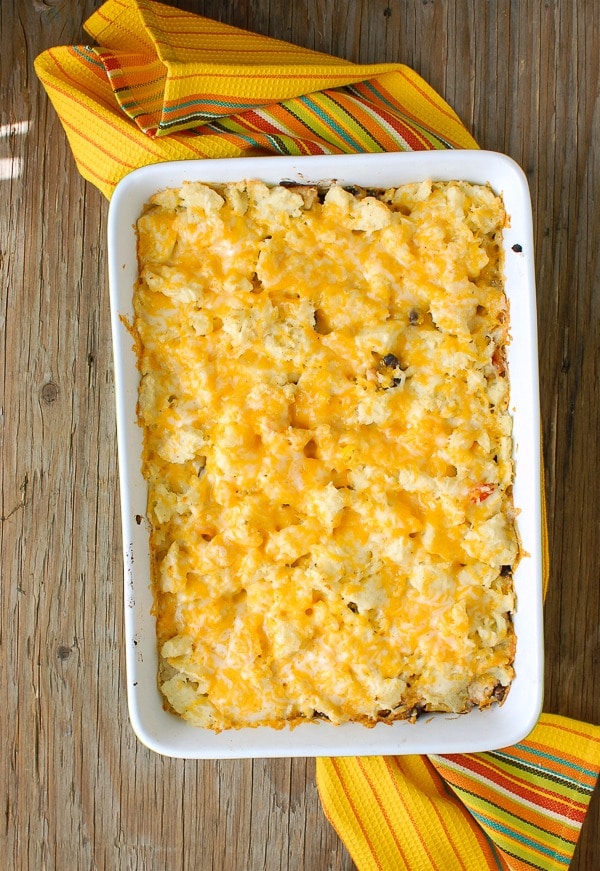 When the leftovers come out, there is still plenty left from every dish so it's like eating it for the first time. By the time I've done that a few times, I'm bored, no matter how great it tastes. An all-time favorite leftovers recipes is Turkey Hash. It's a wonderful mix of flavors and textures as well as using up turkey, stuffing and gravy. I simply love reinventing the holiday dishes into a leftovers use that is just as tasty and exciting as the initial meal.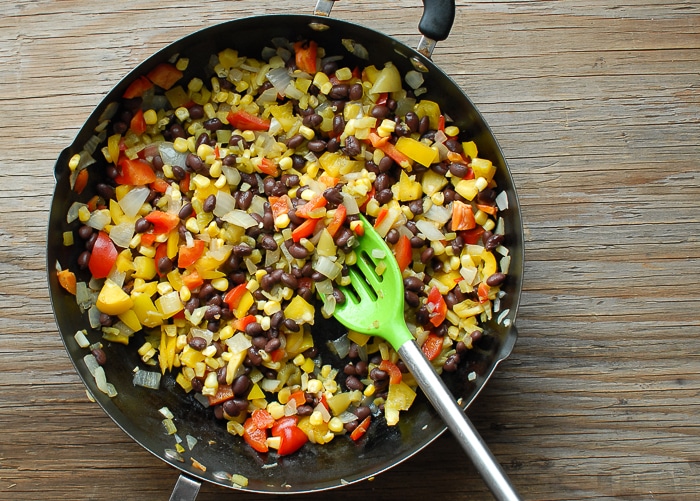 Today I'm sharing a spicy spin on a comfort food favorite: Southwestern Turkey Shepherd's Pie. Shepherd's Pie is a simple, rustic dish consisting of ground lamb, carrots, and peas, topped with a layer of mashed potatoes. It provides an opportunity to use up leftover vegetables and provides a hearty meal.
For this version I've changed up the vegetables to feature Southwestern favorites of black beans, corn, sweet peppers, onion and green chilies. That pile of leftover turkey, chopped up, makes a perfect addition and the casserole is topped with the mounds of mashed potatoes undoubtedly waiting in your fridge for someone to eat them! The casserole is easy to put together with little preparation and changes direction on the Thanksgiving or Christmas leftovers.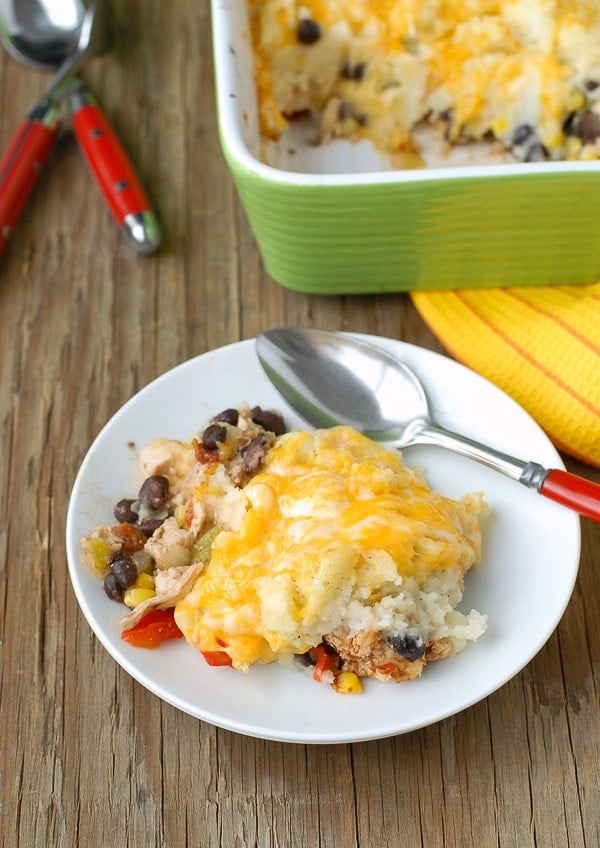 This dish need not be relegated to post holiday eating. It may be made from scratch with turkey from a deli, sliced thickly then chopped at home. Whip up a batch of mashed potatoes from scratch (here is one of my favorites: Roasted Garlic Buttermilk Smashed Potatoes) and you are all set. This is sure to become a cold weather favorite!