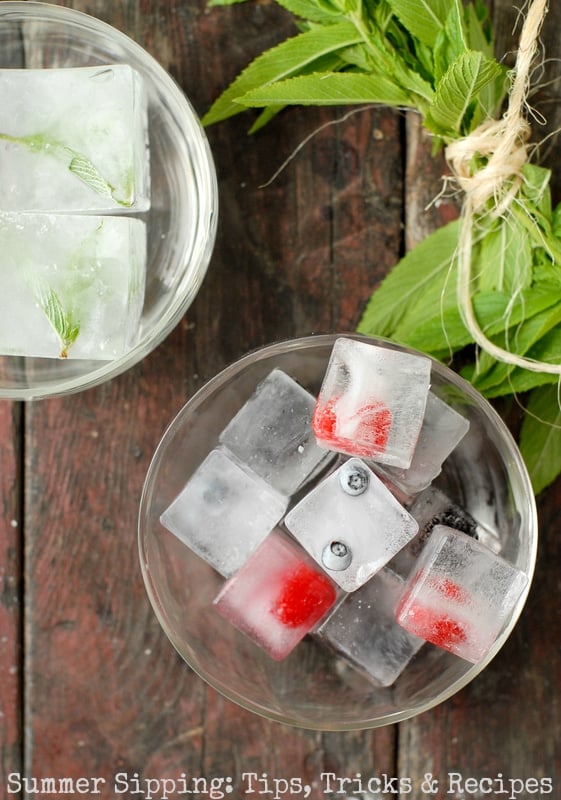 I never drink enough water. Never ever. I forget. I get bored. Or I just plain don't do it. For me living at high altitude makes it all the more important but with summer's high temperatures, endless hours spent outdoors or in a pool, everyone young and old needs to be mindful of staying hydrated.
I've found changing things up, adding a surprise here and there goes a long way to make drinking fluids more fun for every age. Though these ideas are mainly focused on how to ensure drinking enough water-based fluids, the seasonal abundance lends itself to fantastic cocktail options as well! Hopefully in this list of ideas something will appeal to make your summer more refreshing!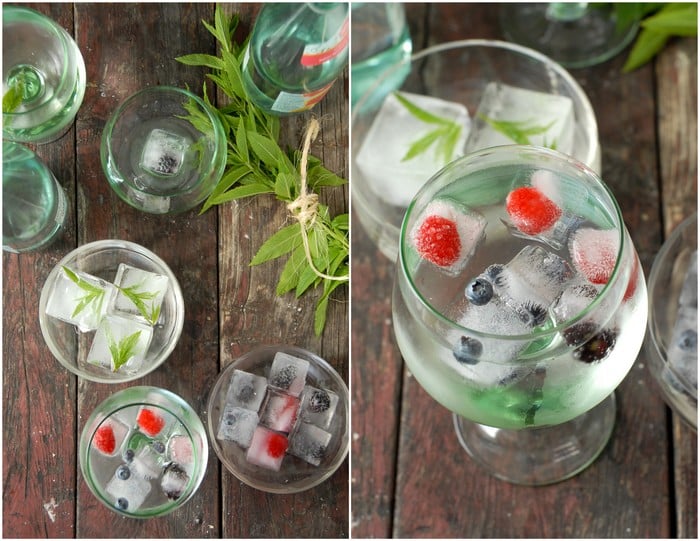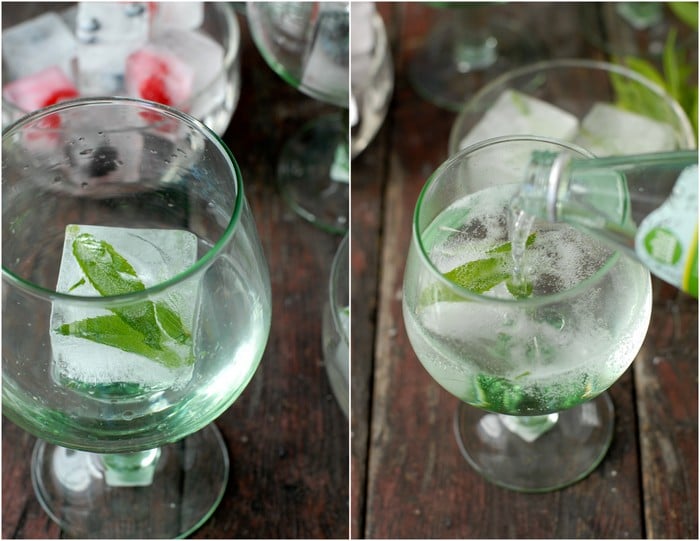 Fruity Ice Cubes: Not only do fruit and herb ice cubes add visual appeal to any beverage or cocktail but once they melt of course there is fruit to be eaten (another nutritional plus) or aromatic herbs, like mint, imparting flavor to your drink! Simple to make by placing desired fruit in ice cube trays, fill with water and freeze. Clear juice can also be used bearing in mind it will flavor whatever beverage the ice cube is placed in (would be great in sparkling water, plain or a light fruit flavor). Tip: Using distilled water makes the ice cubes more clear.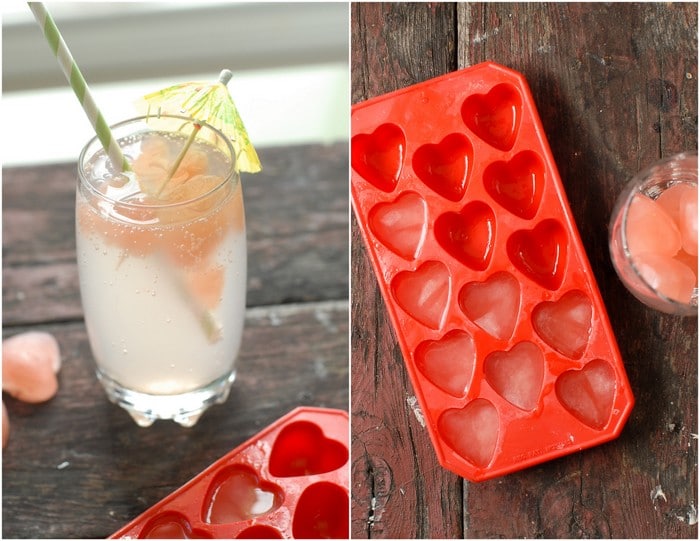 Juice Ice Cube Shapes: To keep things interesting, making ice cube with different shapes and juices is fun. Every shape imaginable can be found. I've seen mini Titanic ships, guitars, Eiffel Towers as well as more simple shapes. The trays are usually made of pliable silicon which makes preparing and releasing the ice cubes a cinch. I like to make seasonally flavored cubes to put in sparkling water.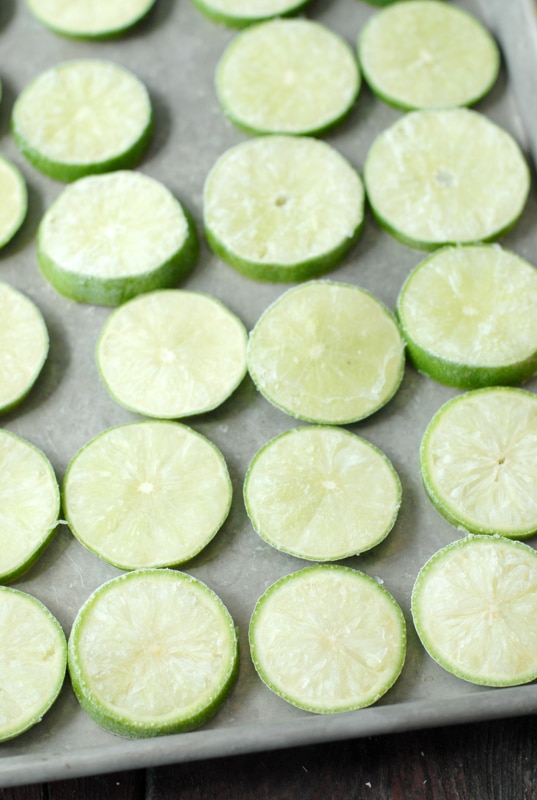 Freezing Fruit Slices: Instead of ice cubes frozen fruit slices perform the function of ice but in an unexpected way also adding visual surprise. As the slices thaw they impart flavor to the drink they are in as well. I use a lot of citrus in summer drinks so usually opt for lime or lemon slices, though any fruit will do. To prepare: Slice fruit to desired thickness, place on a tray, cover with plastic wrap and place in the freezer until fully frozen (usually a few hours).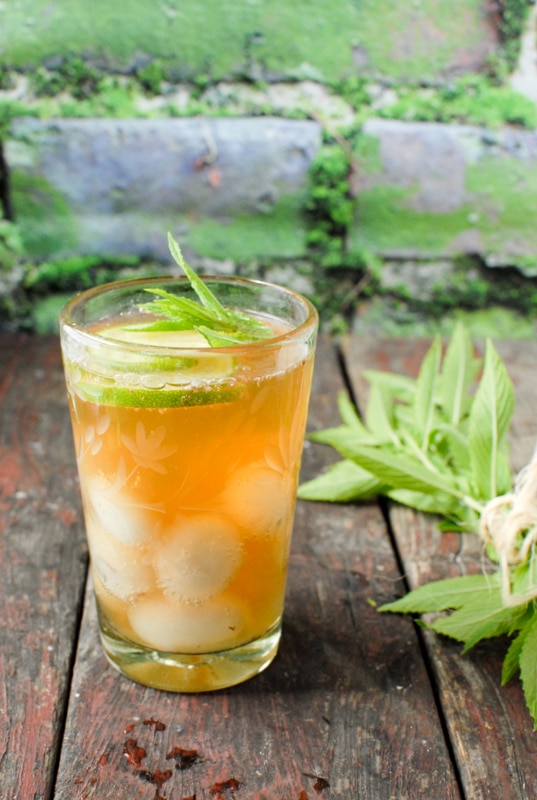 Infusing Water or Ice Tea: We've all made 'Sun Tea' and this is a similar idea but with natural fruits and herbs. Place fruits or herbs in water, place in the refrigerator and allow to infuse for a few hours. Sample and continue to infuse until desired flavor is achieved. Once the flavor is to your liking, remove the fruit or herb (the fruit can be eaten, herbs should be discarded). A favorite of mine in the summer is Mint Water. We have an abundance of mint in our backyard and often grab some sprigs to cool down water for a refreshing sip.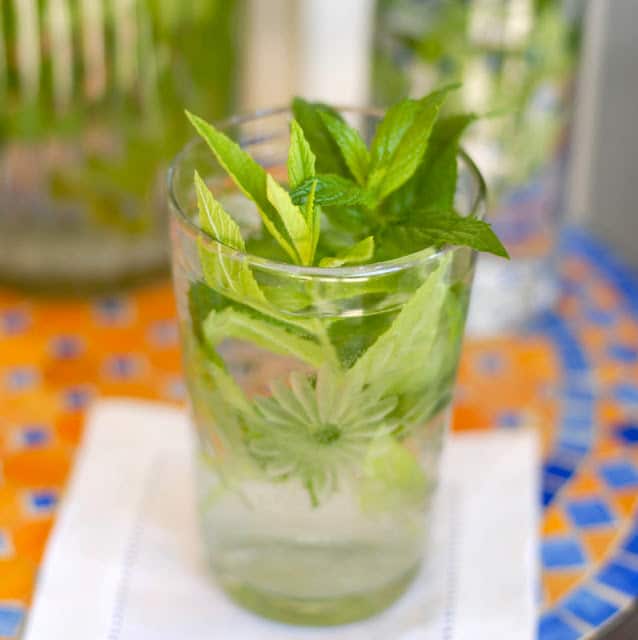 A current favorite light iced tea blend is Peach Green Tea. It's simple to make with wonderful fruity flavors from the peach and other infusing fruit. The green tea adds a antioxidants and just a light amount of caffeine.
Recipe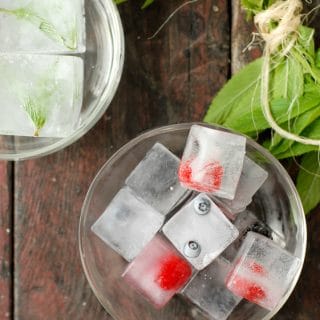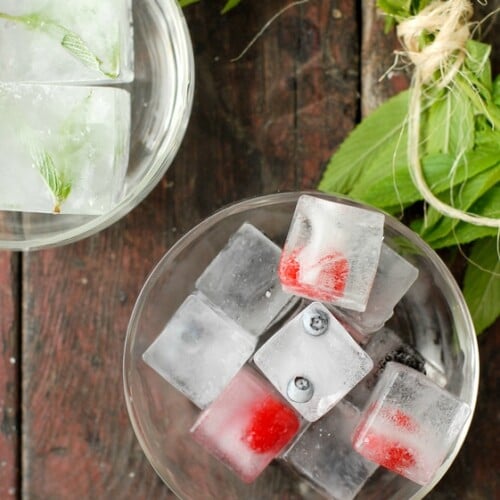 Peach Green Tea infused with Fruit
This sweet, refreshing iced Peach Green Tea is a perfect summer twist on traditional iced tea. The infusion of summer berries or other favorite fruits creates a wonderful fruity flavor sure to become a favorite!
Print
Save Recipe
Recipe Saved!
Pin
Rate
Ingredients
Green Tea bags

Peach Nectar or freshly squeezed peach juice

(1/4 cup per serving)

Fresh Berries or other fruit to infuse

(1/2-1 cup cup per serving)

Sweetener if desired
Instructions
Prepare an 8 ounce cup of boiling water with one green tea bag. Allow to steep 1-2 minutes to keep the flavor light; remove and discard tea bag.

Once the tea is room temperature combine with 4 ounces peach nectar or fresh peach juice and pour into a jar with ½-1 cup freshly sliced strawberries.

Allow to sit in the refrigerator for a few hours, taste to test flavor (leave it longer if desired), strain and serve over ice. Sweetener may be added if desired.
Nutrition
Garnish, Garnish, Garnish and Adorn!: When you have an umbrella in your drink aren't you usually on a tropical beach somewhere? Harness that Pavlovian association to bring a sense of vacation to your home sipping. Tiki cocktail umbrellas, fun straws and cool garnishes all elevate drinks to feel more fun. A favorite of mine is creating a Lemon Spiral to spin over the side of a drink. The method was shared by a seasoned barkeep and I use it all the time.
The summer season would not be complete without some great cocktail ideas. Here are some of mine: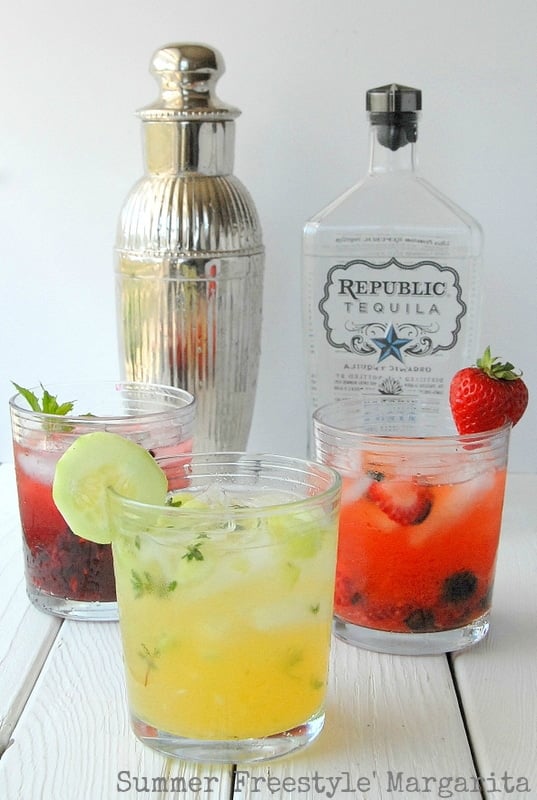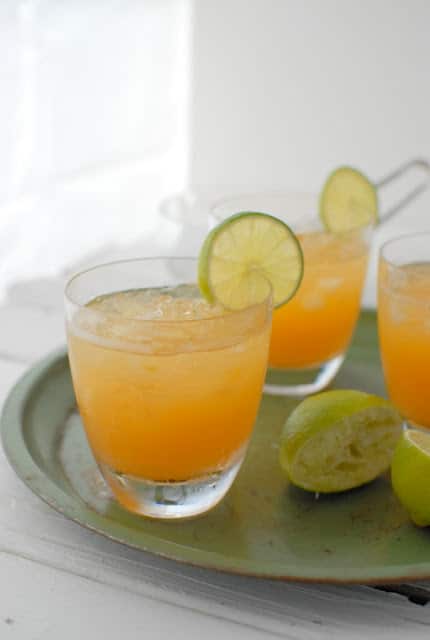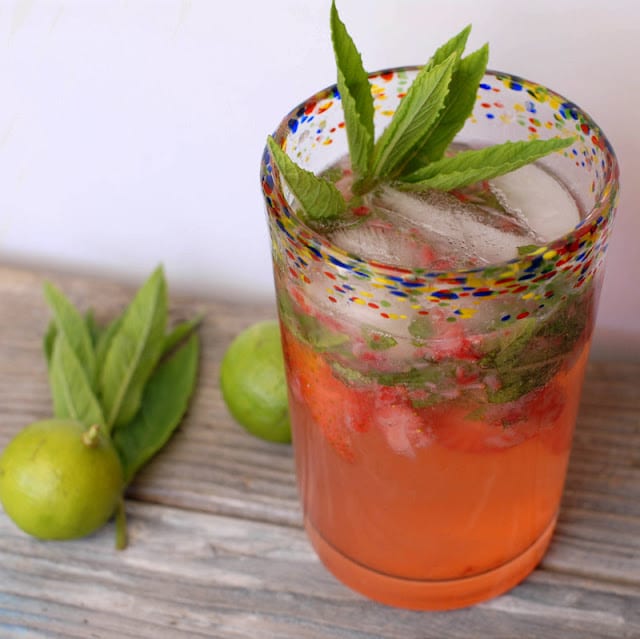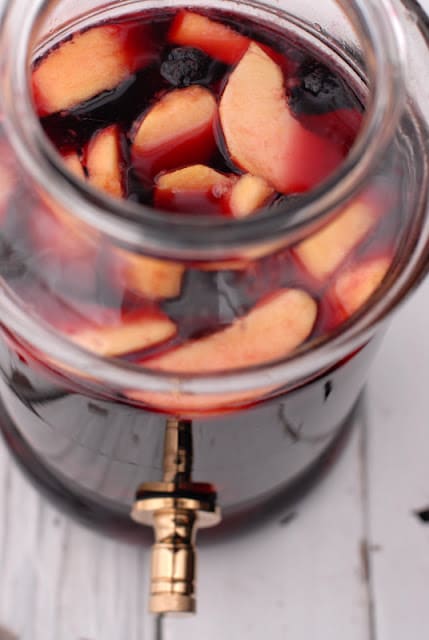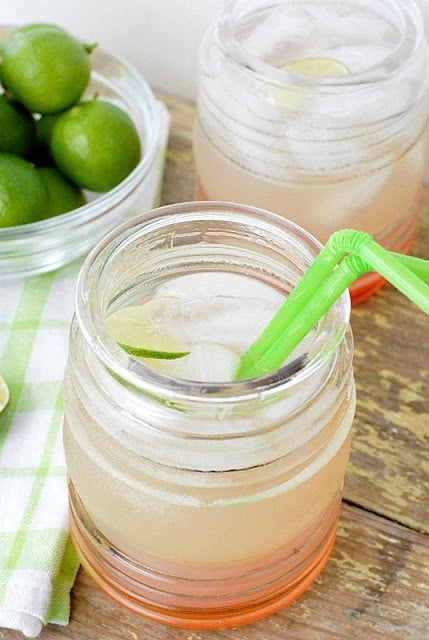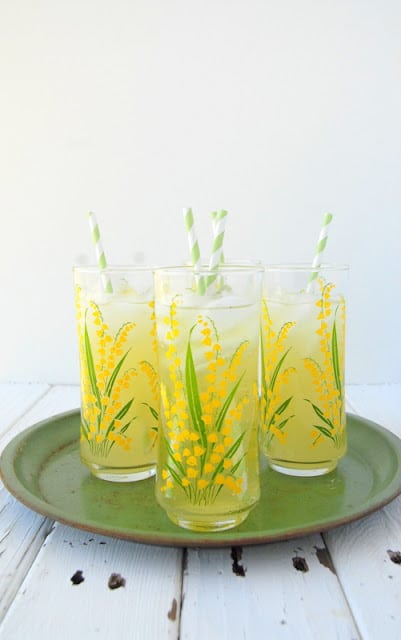 Click here for more summer cocktail, infusion or non-alcoholic recipes!