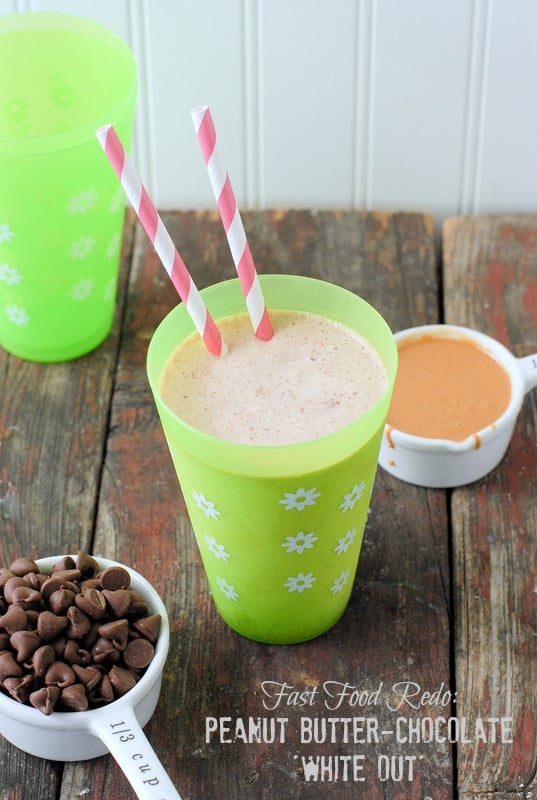 As a family we are contentious healthy eaters. Though being summertime the periodic trip for ice cream seems apropos. Despite thoughtful choices about our food sourcing, my kids have a soft spot for fast food milkshakes with M&M's or Reese's Peanut Butter cups in them. You know what I'm talking about. Every fast food joint sells them, they all are named after a snow storm of some kind I suppose denoting the violent sucking in of the featured candy, and pulverizing it into the milkshake.
The first part of our summer is defined by summer swim team. Practices at multiple times of the day spanning from just after sunrise to dusk. Saturdays start at 0-dark-30, car loaded with a canopy tent, camp chairs, ground cover, healthy food cooler loaded to the brim, swim bags ambling down the road to a weekly swim meet which last into the afternoon. Typically once it's all done we fade into the air conditioned bliss of our home, each seeking a cozy corner to recline if not nap. We are spent from the heat of the day and the early start.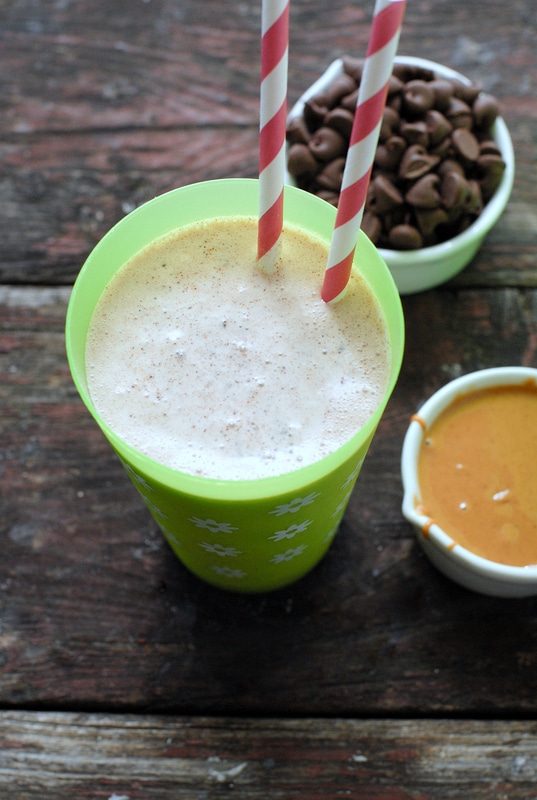 A few Saturdays ago my eldest sought me out from my recuperative spot and declared 'I really want some chocolate'. Semi comatose and still reeking of SPF 110 sunscreen, I looked at her blankly imagining that might mean I'd need to stand upright. What she really wanted was one of the peanut butter chocolate thick, creamy milkshakes. Not being able to fathom driving in a car anywhere but also not wanting to deny my athlete who'd just valiantly swam grueling lengths of butterfly, breaking new times and bringing home multiple blue ribbons, my mind began to scan the freezer and content for a middle ground we all would be happy about.
To my good fortune we had vanilla bean ice cream, milk, peanut butter and chocolate chips. I set about recreating their treasured treat as best I could. It did not escape me that were I to be successful, the quality of the ingredients would trump that when purchased. Organic milk and ice cream. Organic peanut butter made only of ground peanuts. High quality chocolate chips with no additives or artificial flavoring and preservatives.
With a bit of real time experimenting I was able to manage the correct thickness consistency and peanut butter to chocolate balance receiving enthusiastic thumbs up and the satisfaction of the hope realized.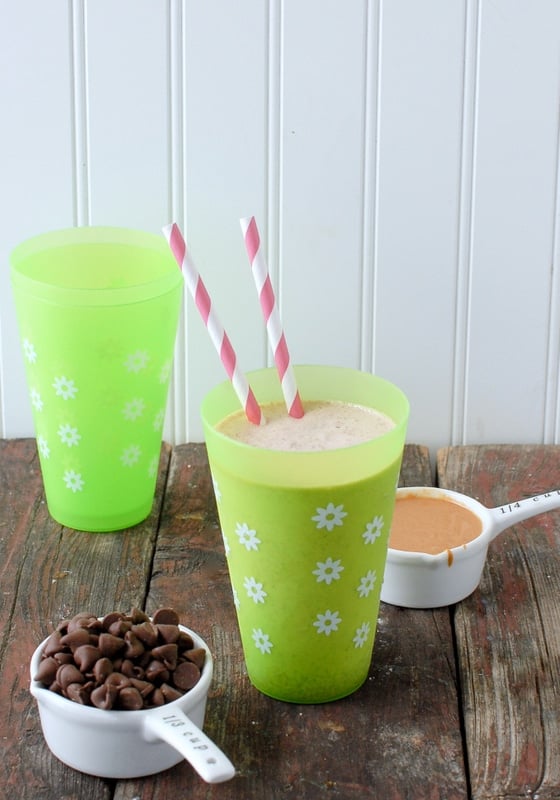 Recipe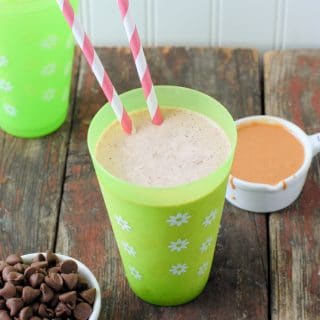 Peanut Butter-Chocolate Blizzard Copycat recipe
A 'fast food redo' of the thick, cream milkshakes (all named after snow storms) with chocolate-peanut butter cups in them. Achieve the same end result with high quality ingredients and inexpensively at home!
Print
Save Recipe
Recipe Saved!
Pin
Rate
Servings:
1
3/4 cup milkshake
Ingredients
1 1/2

cups

Vanilla Ice Cream

1/2

cup

Milk

1/4

cup

Peanut Butter

1/3

cup

Semi-Sweet Chocolate Chips
Instructions
Place all ingredients in the blender.

Blend until chocolate chips are broken down and all ingredients are fully combined.
Nutrition
Serving:
1
g
|
Calories:
1211
kcal
|
Carbohydrates:
97
g
|
Protein:
31
g
|
Fat:
81
g
|
Saturated Fat:
36
g
|
Cholesterol:
103
mg
|
Sodium:
513
mg
|
Potassium:
1314
mg
|
Fiber:
10
g
|
Sugar:
76
g
|
Vitamin A:
1031
IU
|
Vitamin C:
1
mg
|
Calcium:
456
mg
|
Iron:
5
mg