Sweet, spicy Chai-Coconut Milk popsicles with whimsical, chewy Boba (Bubble Tea tapioca) pearls! Perhaps the most fun summer popsicle yet!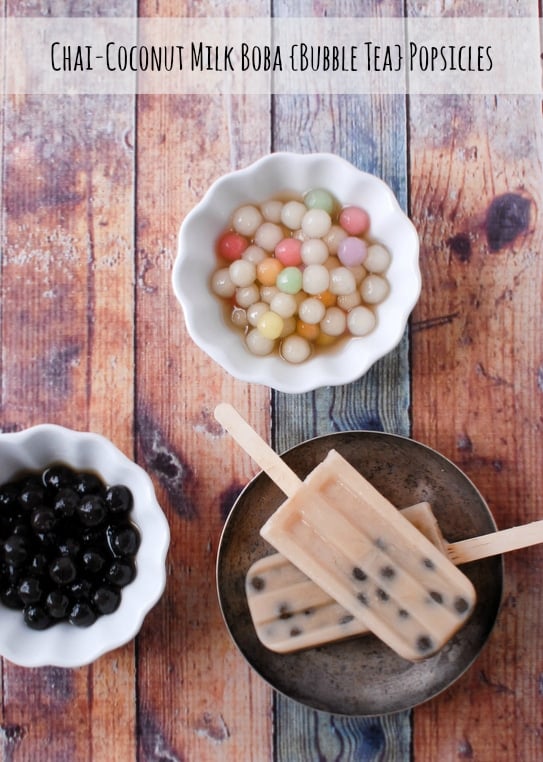 Do you have a food that just plain makes you happy? Maybe cupcakes with pink frosting? Dessert with sprinkles on top? For me, hands down, it's Boba or Bubble Tea. Boba is large size tapioca pearl, that when cooked becomes a ½ inch diameter squishy orb taking on the flavor of the liquid in which it is cooked or stored. Generally boba are added to a tea and sweetened milk. Seeing the little balls bobbing in the bottom of the glass is nothing less than pure whimsy for me. Sucking them through the extra large straws built to accommodate their rotund size has the effect of a batting cage ball machine hurling them inside your mouth. It is a completely fun drink.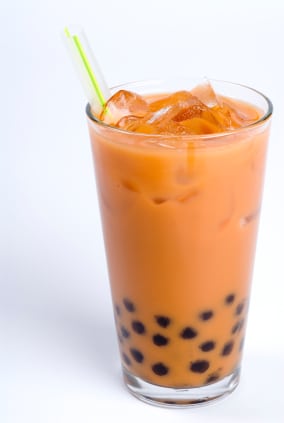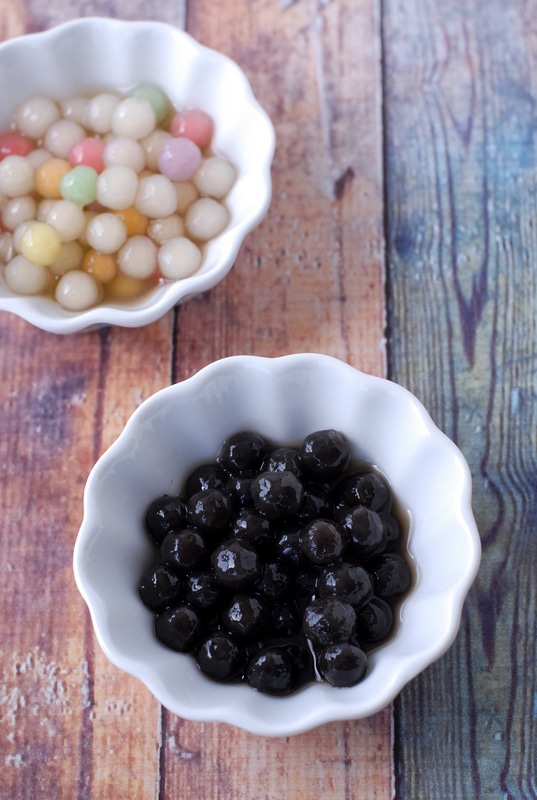 I recently started making boba at home. Dried boba is available at most Asian food stores. I found each the traditional dark boba and a very festive white mixed with pastel colors. Either follow the package directions (or the recipe below), and consume straight away or store refrigerated in a homemade simple sugar mixture (1 part boiling water to 1 part granulated sugar; mix to dissolve sugar) until using.
When boba are freshly made they are light and supple. After storing them they become a bit chewier. They are still fun but best when first prepared or shortly afterwards. If adding them to a drink any cool tea or tea/milk mixture is a perfect fit. I will warn you however, it is addictive!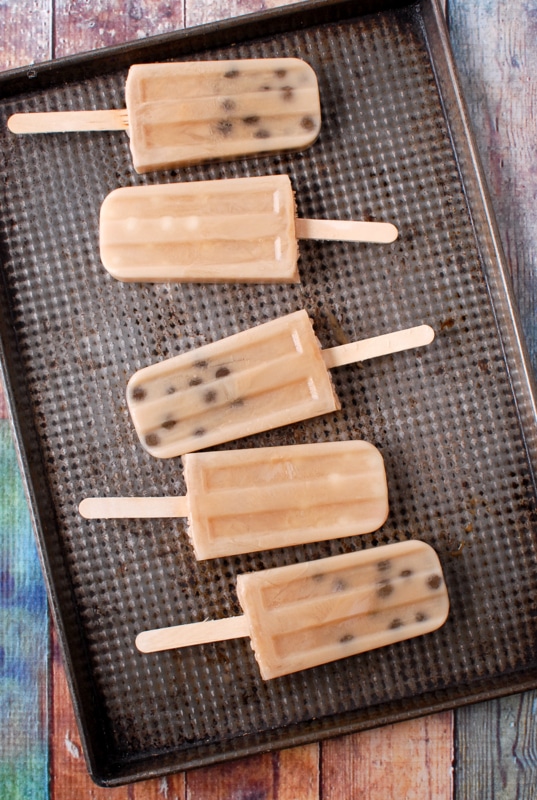 When I jumped on my summer popsicle kick, making a Chai blend Boba Popsicle was one of the first thoughts. I love iced chai in the summer and really have become hooked on a local brand; Bhakti Chai. This is not a sponsored endorsement but once I tried this chai a few years ago there was no turning back. For those who have not had chai it is a spicy Indian tea that is also sweet. Bhakti Chai is very spicy and full bodied, not holding back on the flavor in the least. I've found since trying it most other chai tastes, well, a bit wimpy. I will add I checked their website before writing this not wanting to tease and they have a tool to find it in your area or order the concentrate online.
The combination of Bhakti Chai and coconut milk was just the ticket. Exotic, spicy, flavorful and when adding the prepared boba, I found it a full sensory delight! I love the look of little polka dots in the popsicles. When eating the icy pop the boba are still chewy and fun. This may be my favorite popsicle yet!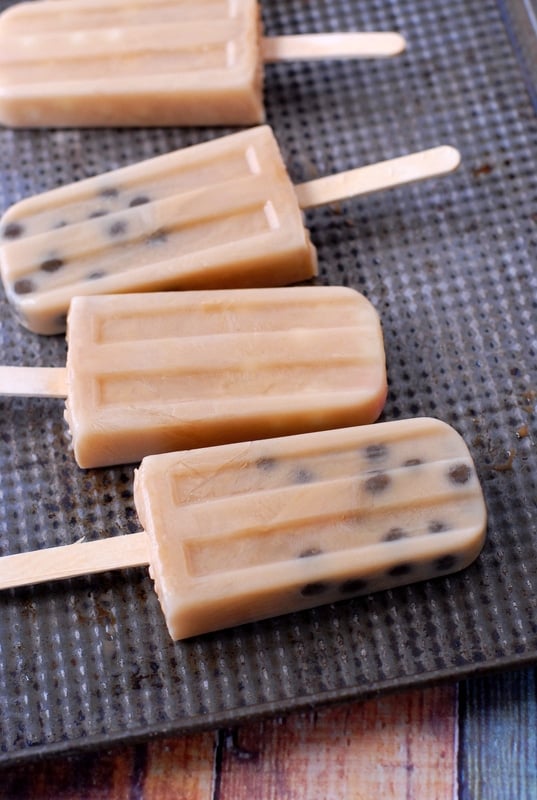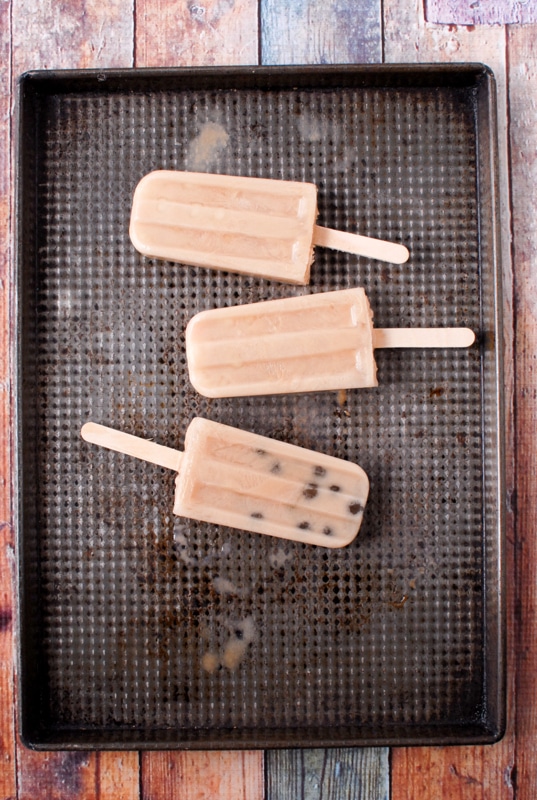 Photography note: Photograph of glass of Bubble Tea from iStock. All other photographs original to BoulderLocavore.com