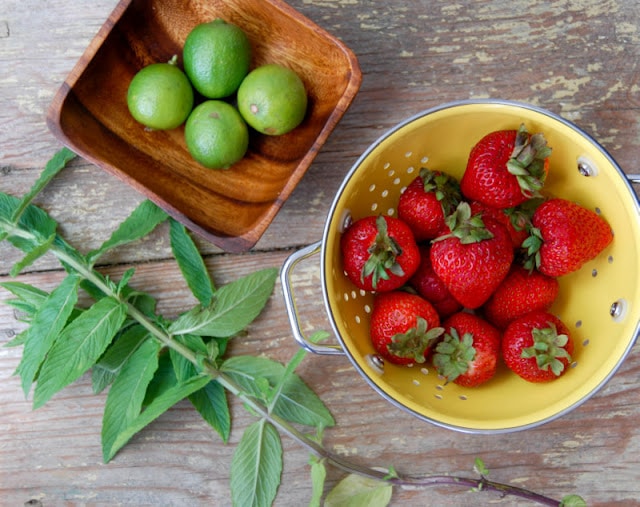 We've finally hit the summer temperature stride in Colorado after a roller coaster June leaving us alternating between fleece jackets, unfamiliar rain gear and shorts.

 

Lucky for us, the now regular mid 90's coincide with our early strawberry season.
The increase in temperatures also has prompted noted garden growth in the past 5 days; literally, you can see the difference.

  

One of my rocked-in raised food beds has both peppermint and spearmint in it which are going like gangbusters.

 

The abundance of both strawberry and mint inspired me to whip up this little thirst quenching spin on a traditional mojito.

 

It's light tasting, refreshing and speaks to the season.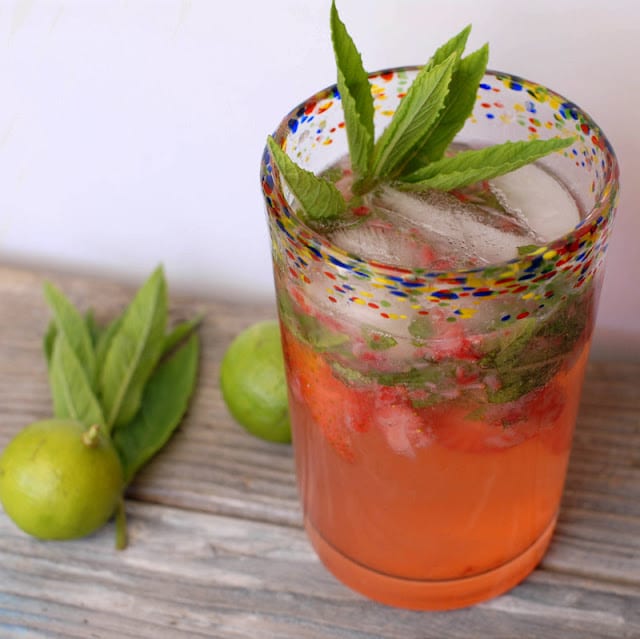 STRAWBERRY KEY LIME MOJITOS
The other twist for my version of this mojito was using citrus rum!
·        
15 spearmint leaves
·        
1 tablespoon extra fine sugar
·        
2 large, ripe strawberries
·        
Juice of 2-3 key limes*
·        
2 ounces lemon rum (I used Bacardi Limon)
·        
6 ounces club soda
*the key limes I used were very small (about an inch in diameter).

 

I would suggest using the juice of 1-2 limes, tasting the cocktail when mixed and adding more lime juice should your taste feel it's warranted.
1.
 

In a 16 ounce glass, muddle+ the sugar and mint leaves.

 

When well combined, add the strawberries and lime juice to muddle further.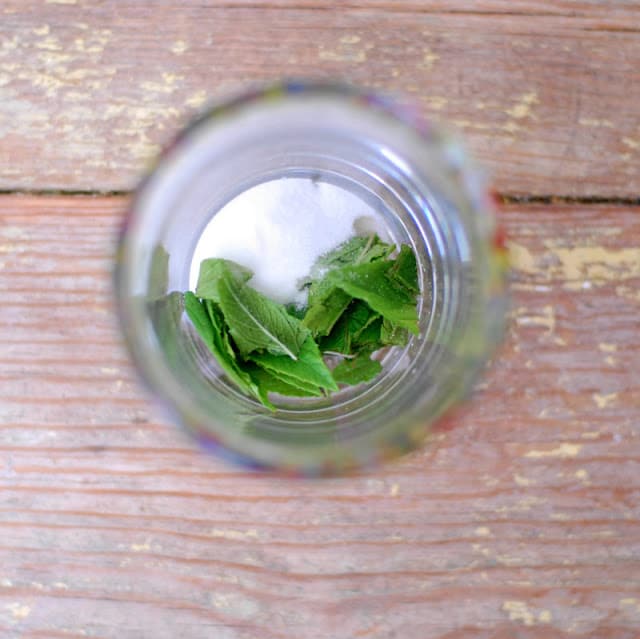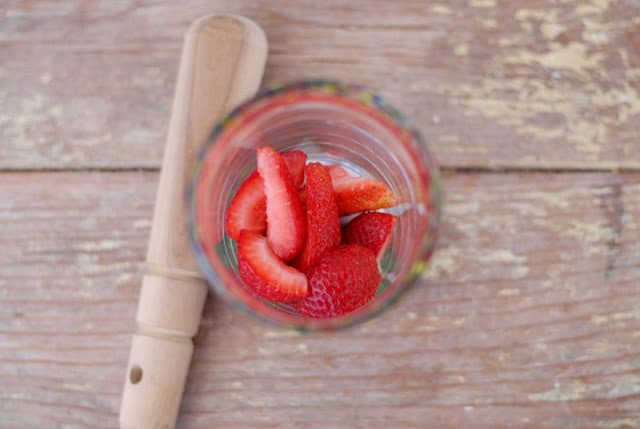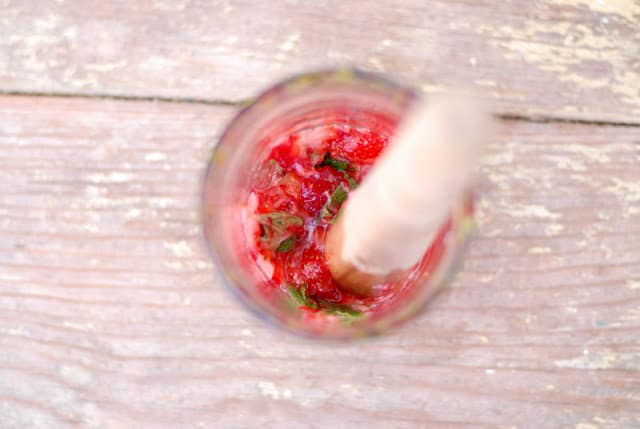 2.
Add the citrus rum and club soda. Stir, add ice and enjoy!
+muddling is combining ingredients, usually sugar and herbs, in the bottom of a glass and mashing together with a wooden cylinder used for this purpose.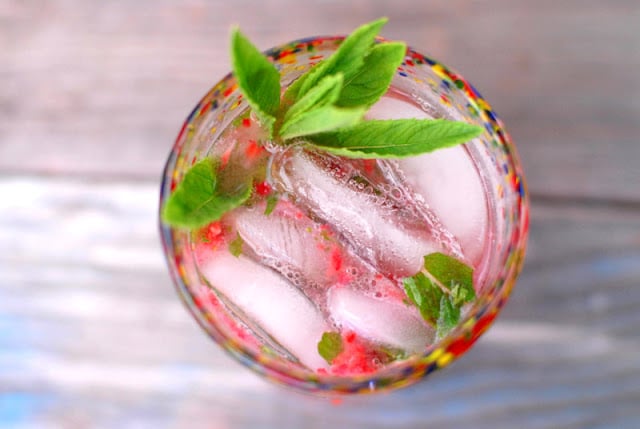 To Strain or Not to Strain?!
 

Totally personal choice.

 

I like the muddled ingredients in the glass.

 

It infuses more flavor as you sip and tastes great by the time your cocktail is done.

 

Others prefer to keep the liquid only.

 

If so you can pour the entire cocktail through a strainer to render only the liquid.