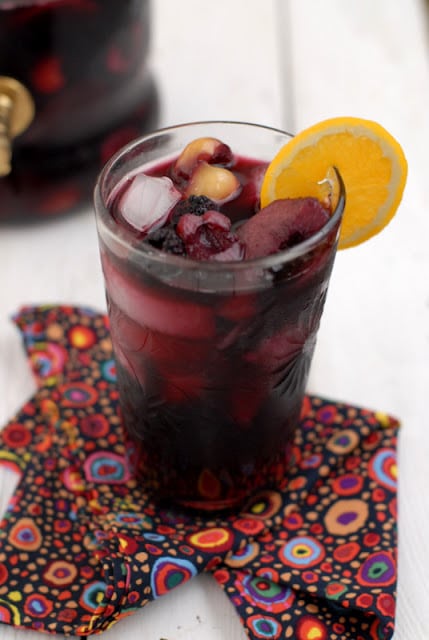 A number of years ago I ran across a recipe for Plum Sangria in a magazine. The idea of it sounded so delicious and for me that was all about the plums. I never made that recipe but the memory of it served as my inspiration for this recipe. All the stone fruits in season right now feel the perfect combination to serve up a tribute to summer. Mix it up; leave it in the refrigerator to enjoy whenever you feel like it!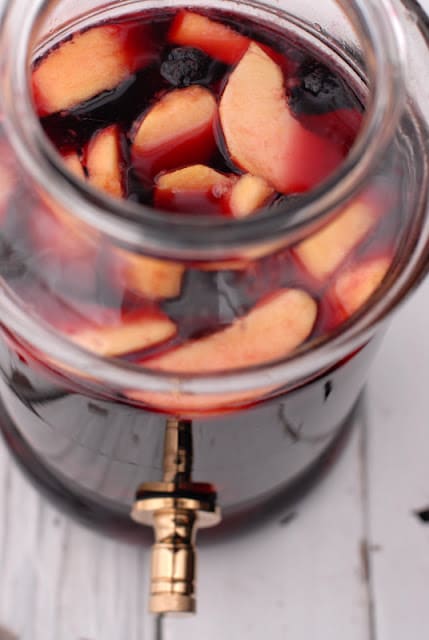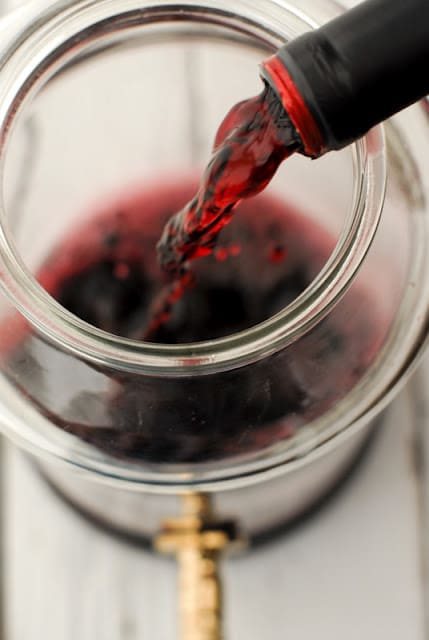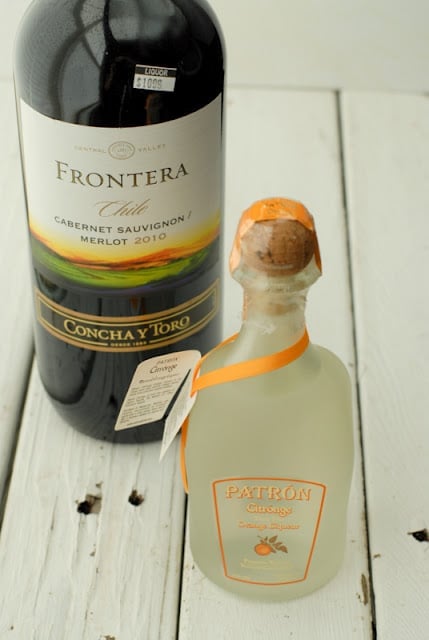 I'm not trying to be déclassé by leaving the price tag on the bottle of wine but the astounding price for the quality was a big winner in this recipe for me.
In case you are not familiar with Citronage, I did not want to use Triple Sec in this recipe as I find it too sweet and intended to Cointreau which is also an orange liqueur.

Citronage is in the middle of the two, offering a clean orange flavor more affordably than Cointreau.
I have been fortunate to garner ready attention and collaboration with my mixology pursuits at each North Boulder Liquors and Liquor Mart in Boulder for locals. This particular purchasing trip was to North Boulder Liquors where they recommended a perfect wine for this Sangria. I used a Frontera Cabernet Sauvignon/Merlot 2010 (Chile, Concha Y Toro). It provided a smooth flavor profile for the Sangria and was a whopping $10.99 for a 150ml bottle. They assured me despite the affordable price did not imply a lower quality and they were spot on.