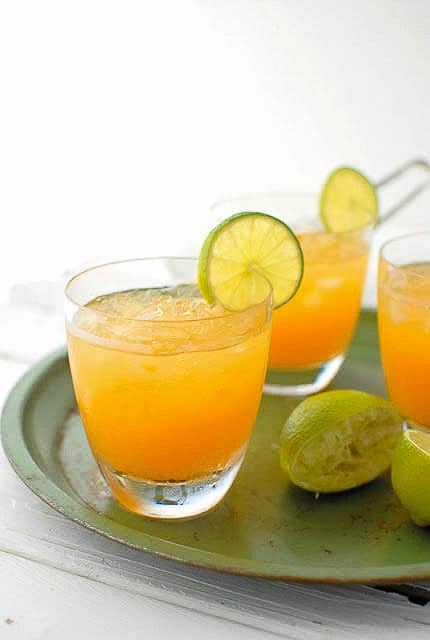 The idea for the cocktail came through unexpected means.

I had finished taking photographs of the Grilled Peach and Corn Salsa I posted last week.

I had a slew of things to return to the kitchen from my photo set so called my kids in to help me schlep.

They had not tasted the salsa yet so I let them go at it when my 9 year old declared 'now all you need is a margarita!'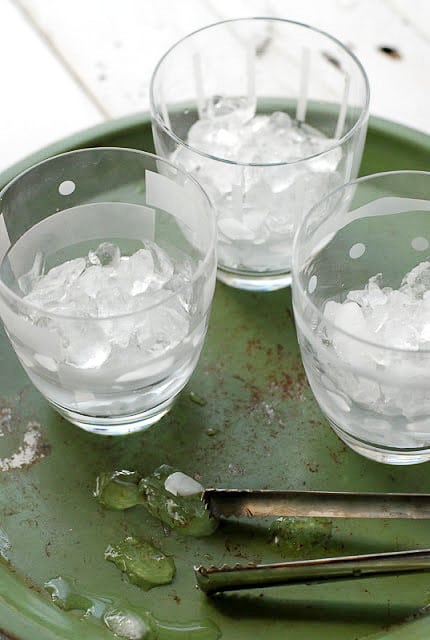 I have no idea why that popped to mind for him.

I don't swill Margies every time I have salsa.

I do not drink cocktails daily, in the middle of the day potentially signaling him that it was 'cocktail time for Mommy'.

He does not drink Margaritas that I'm aware of so the Pavlovian association was beyond me.

However my next thought WAS to come up with a Fresh Peach Margarita recipe.

So despite the circuitous path I'll chalk it up to one's muse working in mysterious ways and leave it at that.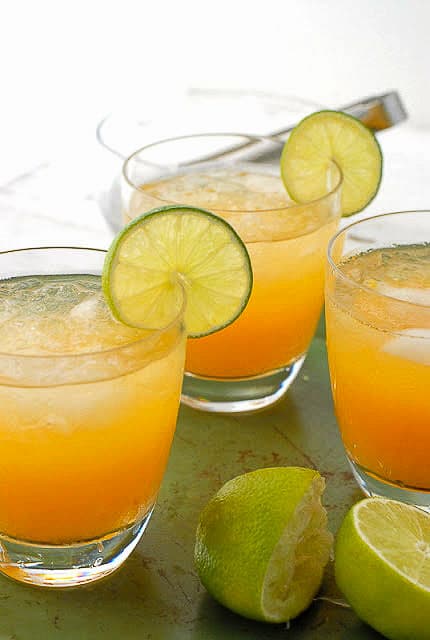 I've never had a peach margarita but have become a fresh margarita convert this summer.

I find the simple approach which strips out the sweetness-laden extra ingredients is much more refreshing and 'real' tasting to me.

With Colorado peaches being in full season there are not enough things I can think to make to enjoy them.

The cocktail keeps the peach center stage and rather than masking it with other competing flavors it blends to smoothly sip like high summer!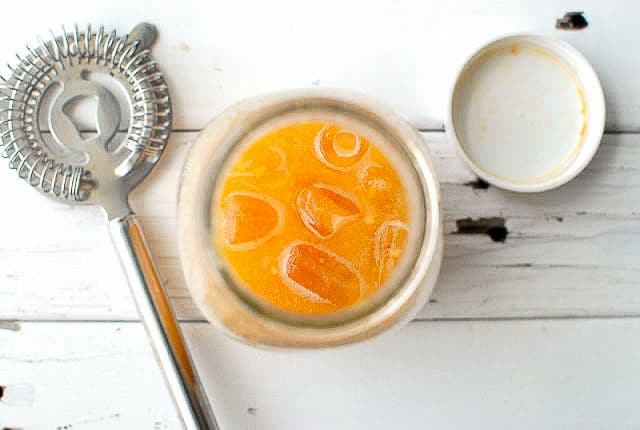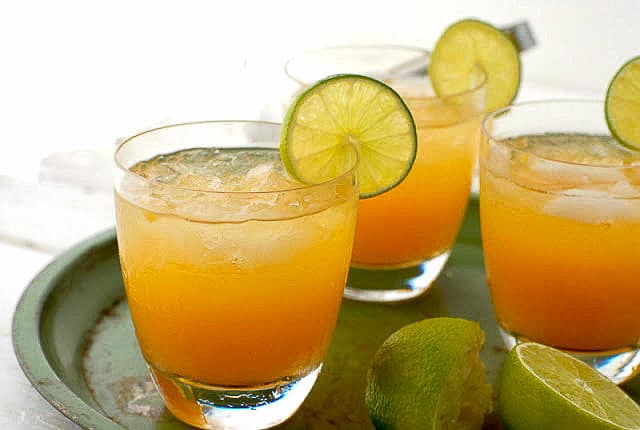 When I returned from my weekly farm CSA pick up this week I was endowed with even more delicious peaches.

It was over 90 degrees.

I'd been running around all day and was parched.

I did not want a cocktail but was dying for something non-alcoholic with peaches.

I came up with this Fresh Peach Spritzer that I loved (as did those in my household).

It's a great way to 'drink your fruit', quench your thirst, enjoy the flavors of summer and it's healthy too!