Slow Cooker Carne Asada with Oven-Baked Fries is a super easy comfort food recipe perfect for cooler weather. It's a healthy dinner option all will love! Sharing a cool new recipe and meal planning service too.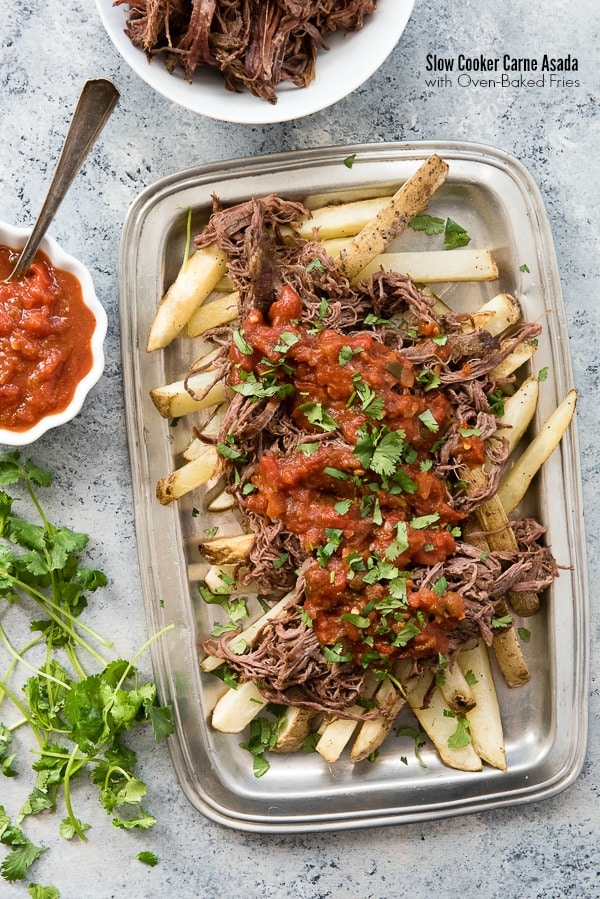 This post is sponsored by PlateJoy, a healthy meal planning and recipe service everyone can use (even those with food allergies and food preferences)! All opinions are my own.
I have a new find that I'm super excited to share with you!! It is not uncommon that I'll get to that time of the day when I should be starting dinner and realize I have not thought about what to make; like, at all. I don't love trying to make dinner on the fly (hard with busy kids too), it feels like being on a spazzed out game show and one where I'm losing, hard. At the same time the idea of planning weekly for meals is a level of rote tedium I also can't bear.
I have been curious about the meal delivery services that started popping up within the past few years. In my fantasy mind everything would be delivered prepped to pull together a simple yet dazzling, healthy meal. When I looked into it however I learned most were very pricey, certainly for a family of four, could not easily accommodate gluten-free eaters like us and the quality of ingredients were suspect with some services. Back to the drawing board.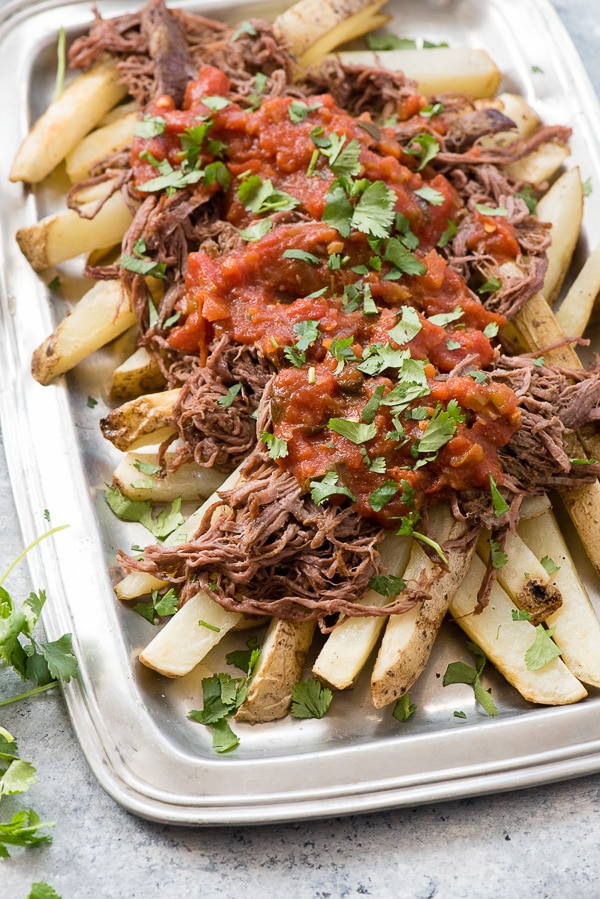 A few weeks ago I met a new service. The PERFECT service. The service I need. Really it's the thinking that is hard for me, the planning. The pulling together a 'meal plan' for more than, um, one meal at a time (I go to the grocery store a lot). PlateJoy is a new meal planning service that incorporates all the important things about how you eat and rolls that into a meal plan (with recipes provided) to meet your needs and supplies a grocery list. #NoThinkingRequired. In some areas they are also connected with Instacart so you CAN have your groceries delivered to your plan as well.
Use the special Promo Code BOULDER for a 10% discount on PlateJoy subscriptions!
I don't mind cooking. I don't mind grocery shopping. Thinking through what to make and generating a shopping list is the bane of my existence. I decided to try PlateJoy, candidly a bit dubious that it would really meet my needs. Here's how it goes. First thing you set up an account and take a simple but lengthy quiz. It took me about 5 minutes.
The quiz covers everything from how many diners you are serving, to whether you like to chop your own vegetables or buy them prepared, to food preferences and allergies. It takes speedy inventory of what's in your pantry so you know what you need to buy vs. what you have already (managing food waste and keeping a fresh, clean source of ingredients is high on their hit list).
I learned things about myself by taking the quiz. Do you like to prepare meals with the intent of having leftovers (which PlateJoy will incorporate in your menu plan)? Do you mind having the same food for breakfast a few times a week or do you want a new menu item daily? How often do you like to eat different types of meat (or do you prefer no meat at all)? How many times a week do you want to shop? Is anyone on a weight loss plan? Do any kids eat adult portions (mine both do)? How do you feel about seasonal ingredients (like, are you opposed to eating things out of their natural season or are you flexible)? All things I plan for but don't THINK overtly about.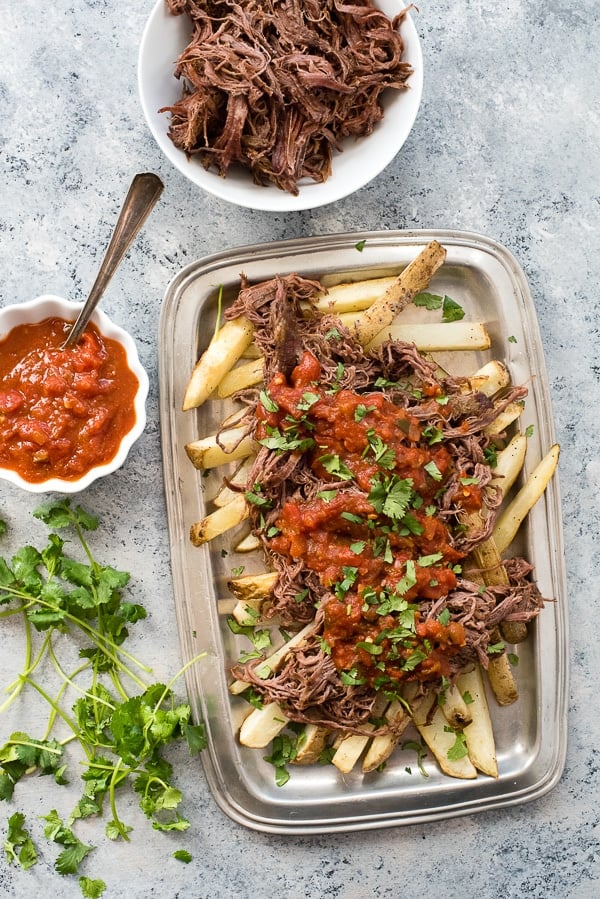 After compiling my information (lickety split) PlateJoy generated a menu plan with corresponding recipes for me to review (cue the sound of angels singing on high). They've taken into consideration how long I want to spend making a meal (for me I marked the very fastest interval possible), and what cooking methods I prefer. I was able to thumb through the recipe suggestions for a few days which included Breakfast Bento with Mixed Berries, Trail Mix and Hard-Boiled Egg, Roasted Turkey Sausages with Apples and Butternut Squash, Asian Salmon Salad on Rice Crackers and Mixed Greens, Beef and Mushroom Stuffed Acorn Squash, Baked Tilapia with Beet and Apple Salsa and a Roll.
When I generated a menu it took 30 seconds and I saw a note that PlateJoy was minimizing food waste while maximizing variety ('variety' is key for me personally; I get bored easily). About a week after I started with PlateJoy I got an email from 'Chef Emily' who had checked in on my choices and added a few other recipes ideas to the mix based on what seemed to be working for me.
I particularly loved that there are different cooking methods I can select from. PlateJoy includes slow cooker recipes as an option and to really test the chops of their recipes I made Slow Cooker Carne Asada with Home-Baked Fries for my family as a sample run and to share with you today. The recipe was easy and straight forward. It was filling and fresh-tasting. The recipe definitely got a thumbs up and 'yes' to whether they'd like me to make it again.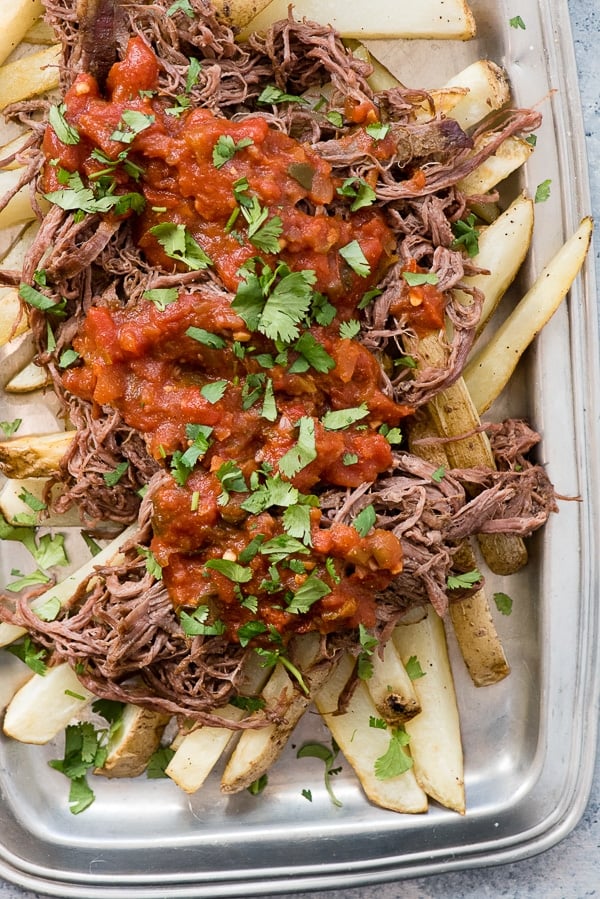 I've already passed PlateJoy along to multiple friends because I feel it addresses a gap that other meal-related services don't address; the thinking, planning AND flexibility for those with food allergies or food preferences. The more of these food exclusions, the trickier meal planning usually becomes. With PlateJoy all of this goes into your quiz and pops out the other side in the form of recipes you can make. You can update the info at any time and generate a new plan too. If you have a recipe on your plan that you don't love, you press a button and other options are made available. It truly could not be easier.
Interested in checking it out? Platejoy subscriptions are $59 for six months and $89 for a year (averaging out to $8-10 a month). AND as a BoulderLocavore.com reader, you can use the Promo Code BOULDER for a 10% discount!