Homemade tortilla chips and Pico de Gallo are two basic Mexican recipes that are a cinch to make. Salted and seasoned corn tortillas are baked until crispy, then served with fresh Pico de Gallo salsa for dipping. These easy gluten-free appetizer recipes are perfect for snacking!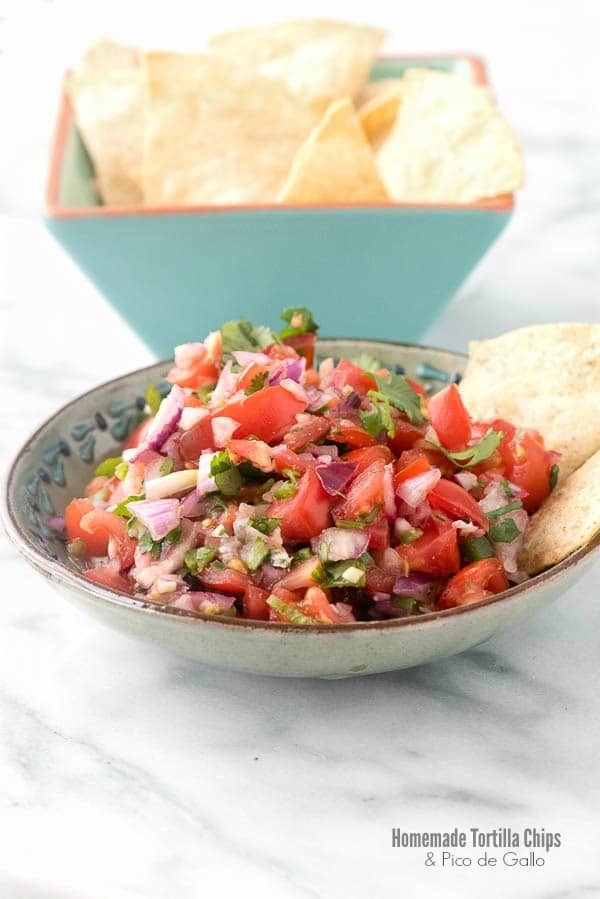 I've been traveling over the past few weeks, with a portion of that in New Mexico. I tend to eat chips and salsa often when there, partially because tortilla chips and salsa are naturally gluten-free. Partially because they are just so darn good! Each time I travel there, it reminds me how easy it is to make tortilla chips at home as well as pico de gallo; a fresh salsa that's very popular and so easy to make. Both of these things have seemed so easy to make that doing a blog post about them seems silly. At the same time, I recall my own 'a ha' moment when beginning to make them and am forging ahead to share the recipes today.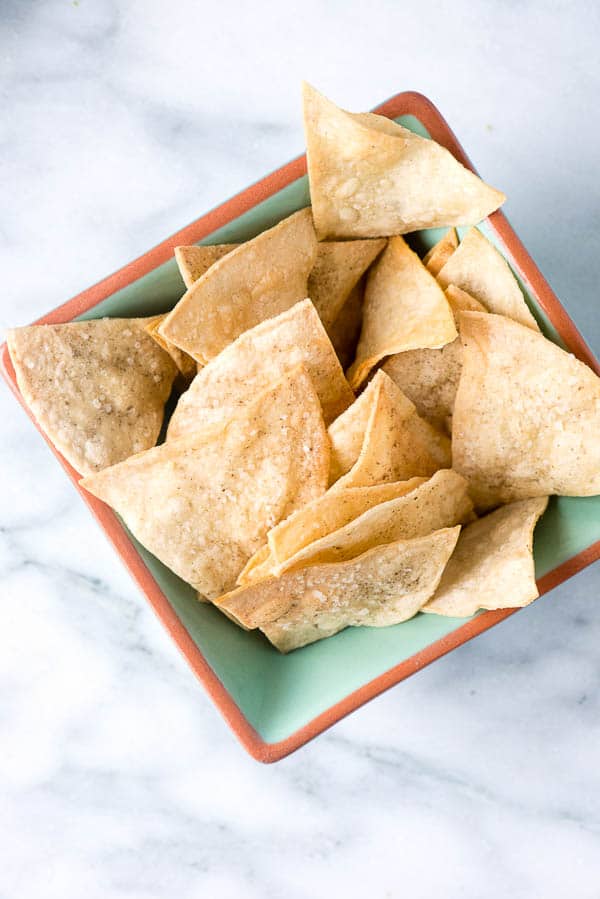 How to Make Homemade Tortilla Chips and Pico de Gallo:
Making corn tortilla chips is not only fun and easy but offers a chance to change up the seasonings too. All that is needed are some gluten-free corn tortillas, vegetable or olive oil, salt, a knife and baking sheet. I like to vary the flavor by sprinkling a bit of chili powder along with some salt, or maybe some smoked salt giving the chips a smoky flavor. The homemade tortilla chips are ready to eat in about 20 minutes start to finish, making them a great option for meals, gatherings or even at the last minute when there are no chips in the house. My husband is a big chip eater so having this method for making homemade tortilla chips up my sleeve is a good one in the event we've run out of chips unexpectedly.
Pico de gallo is best known as a fresh style salsa made up of tomatoes, onion, garlic, cilantro, jalapeno or serrano pepper with a bit of lime. It's often served at Mexican restaurants with other types of salsa or as a relish of sorts. It has saved me many a time when landing at a restaurant that uses green or red chile sauce with flour in it. It makes a bright, fresh option to top meat or omelets.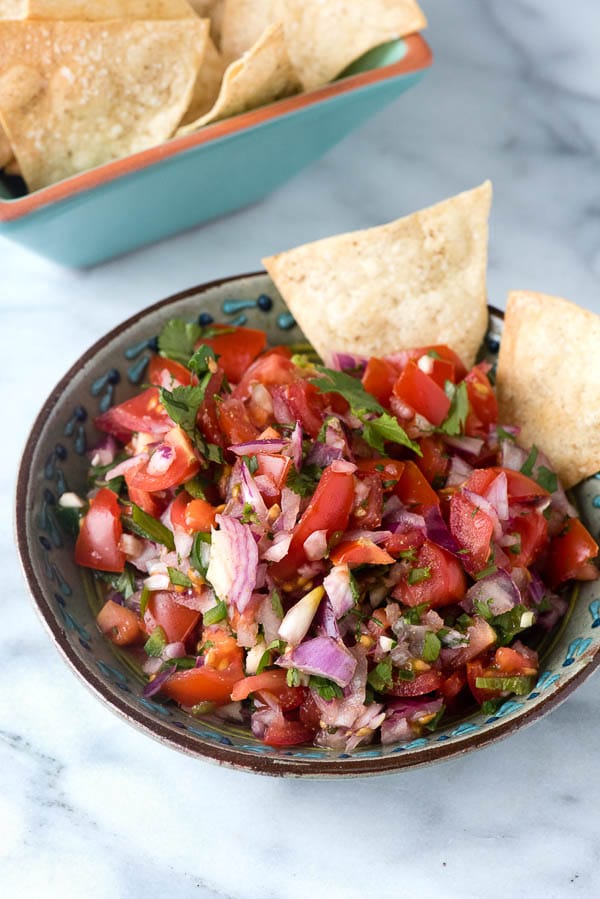 When I took a salsa making class in Santa Fe last year, the chef reminded us that salsa does best when given time to sit after being prepared. Though it can be eaten right away, I like to give it at least a few hours (or overnight) for the flavors to blend.
Tools Needed to Make Homemade Tortilla Chips and Pico de Gallo: