Homey, tangy Gluten-Free Goat Cheese Dill Mini Biscuits are easy to make and have the flavor of spring. These two-bite biscuits are a great side dish for a bowl of soup, salad or with dinner in place of rolls.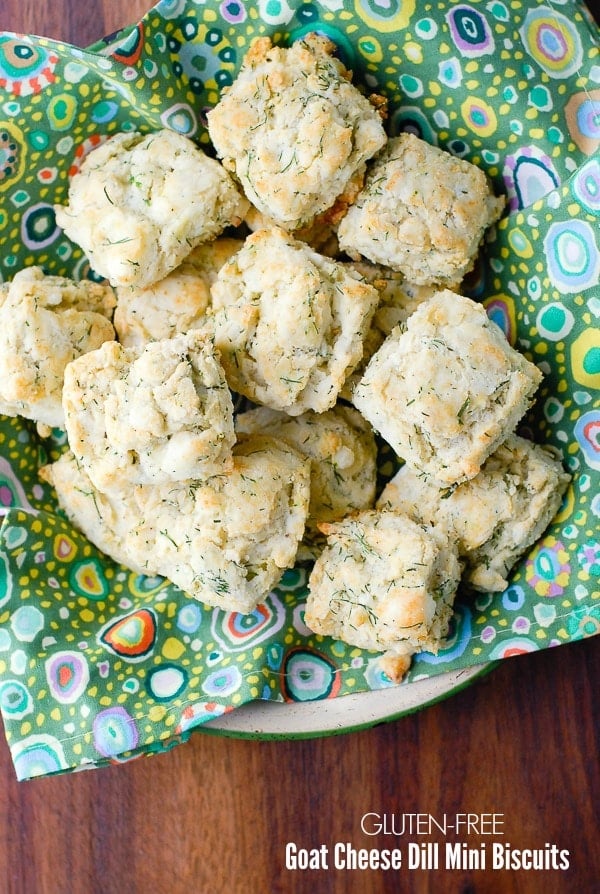 With spring seemingly in full swing, I've been making recipes with favorite flavors of the season. Fresh dill always tastes great in the spring to me. I love its fresh green feathery appearance and its signature flavor. Pairing dill with salmon is a classic combo and I like putting it on a piece of salmon on the grill like this Charred Cedar Plank Salmon with Lemon and Dill.

The best known use for dill would be in dill pickles. I love to make Dilled Beans which are crunchy, tangy and fantastic on their own or in a Bloody Mary cocktail. Adding dill to this Dill Green Onion Cheese Ball appetizer gives a light, fresh spin on what can be a more heavily flavored appetizer (it's irresistible too).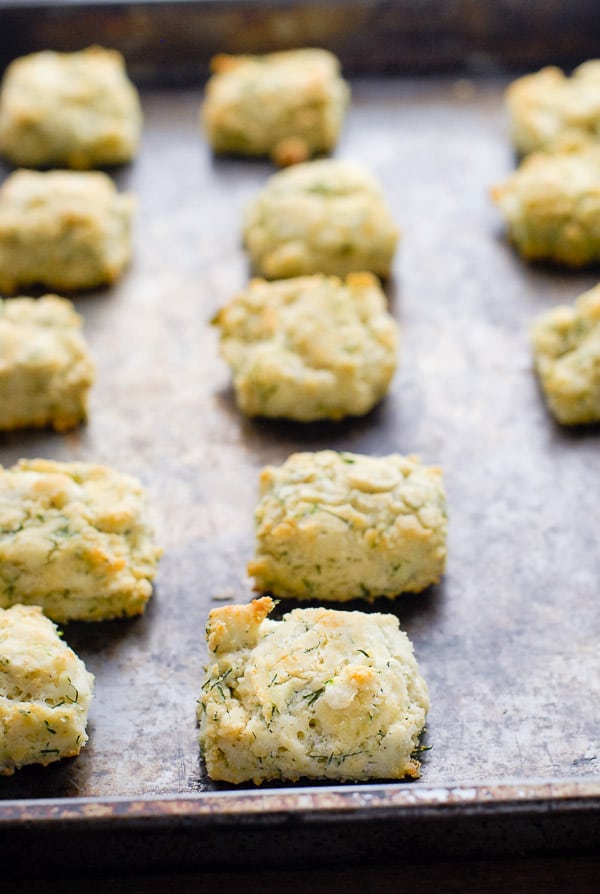 A few years ago I'd had the idea to create a goat cheese dill popover recipe. The sensitivity of popovers at altitude proved too much with the goat cheese included due to the added moisture. After 20+ test batches I settled on Gluten-Free Lemon Herb Popovers instead which I love.
Still determined to create a homey baked good using goat cheese and dill, I launched out on a biscuit mission. When baking at altitude and with gluten-free flours, I always buckle my seat belt. It is more of a chemistry experiment with some magic thrown in to get the right balance and I'm over the moon with these gluten-free goat cheese dill mini biscuits!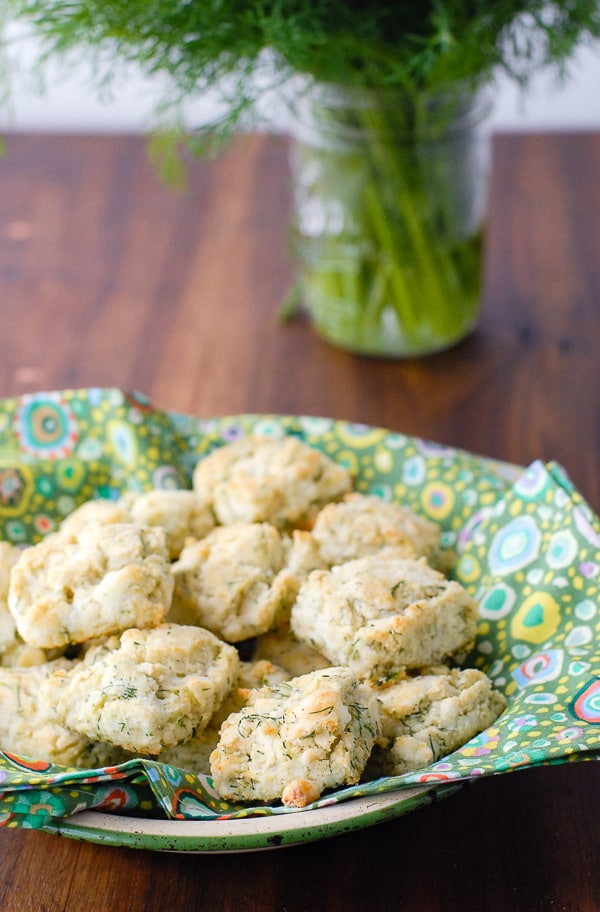 The tangy flavors of the gluten-free goat cheese dill mini biscuits taste like spring. A spring meal should be light and flavor-packed as we exit the comfort food season. Instead of making full size biscuits the dainty square biscuits a mere 1 inch by 1 inch in size. A bit more than a bite, large enough to convey the tang of the goat cheese and signature dill but not enough to occupy too much room in one's stomach! Of course seconds and thirds are certainly allowed and encouraged!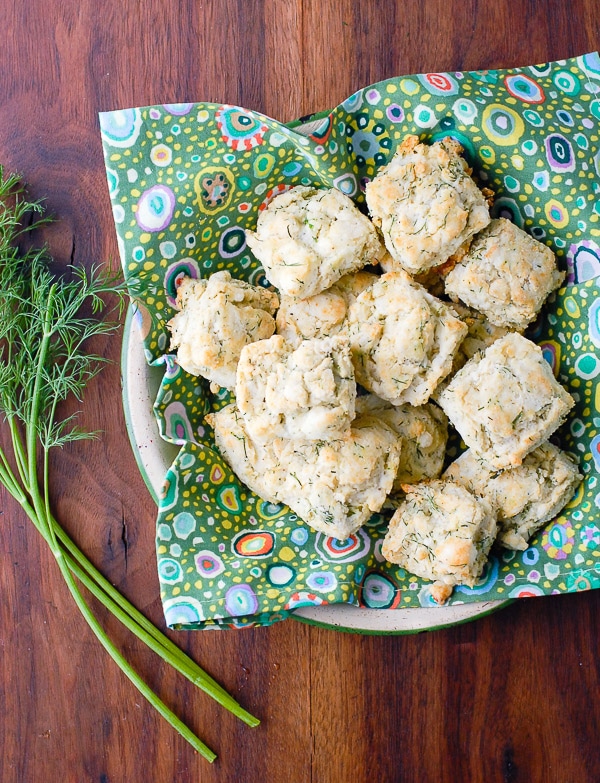 I want to connect with you! Leave a comment and follow me on Facebook, Twitter, Pinterest & Instagram!