Summer desserts should be as relaxed and simple as are the lazy days. Buttermilk Peach Buckle is a one skillet dessert recipe that is a snap to make and everyone will love it. Perfect with a scoop of vanilla ice cream on top. Gluten-free or regular depending on the flour used.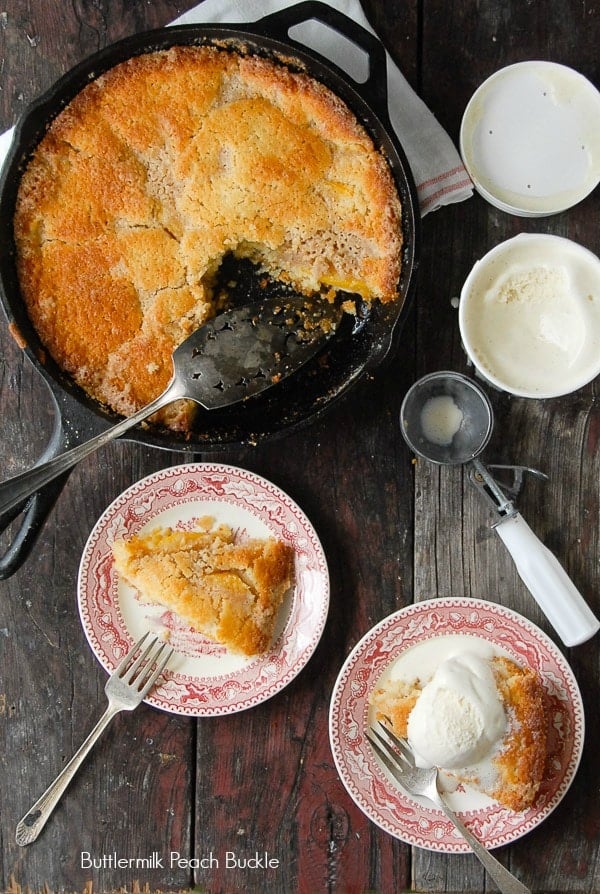 This time of the summer is always so exciting as fresh, ripe peaches begin to roll in. We are fortunate in Colorado as peaches are a star crop of our Rocky Mountain Western Slope. I had the chance while on a trip touring Colorado's wine country (yes there is such a thing) a few years ago to sample peaches from the same region and to say they melt in your mouth is an understatement. They truly taste like nectar of the gods!
Generally, you don't find peaches in very high brow desserts. They are conducive to more relaxed, homey recipes such as the Buttermilk Peach Buckle dessert I'm sharing today. The effort is low on this dessert and the return high. It feels like the dessert you'd enjoy from your Grandmother's table on a Sunday afternoon, doesn't it?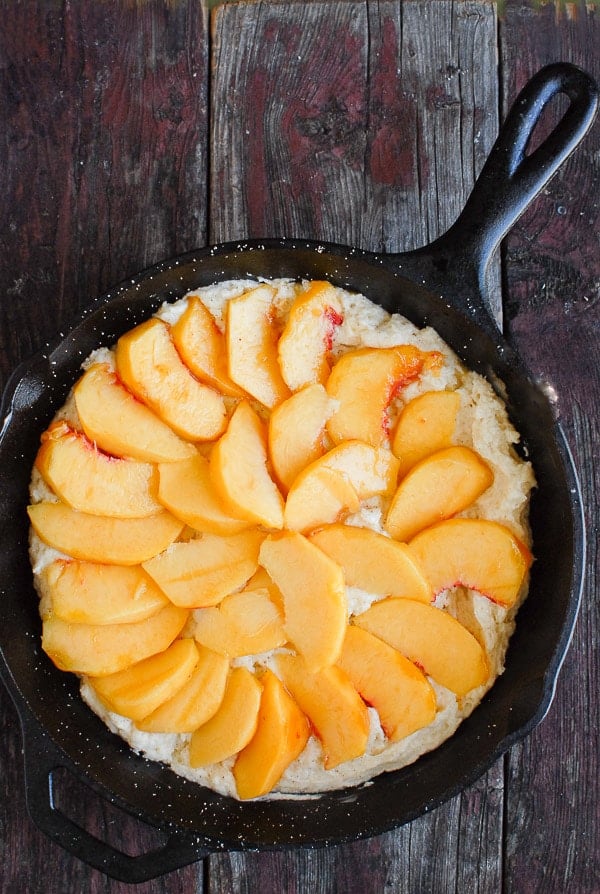 Using peaches in a cobbler is certainly a summer mainstay however I decided to make a buckle.
What is a Buckle dessert?
A buckle is close to a coffee cake with fruit and it is very common to find it made with blueberries.
The fruit is layered on top of a cake batter then topped with a streusel mixture allowing the cake to envelop the fruit when baking.
The streusel melts, forming a crisp, sugary top crust.
It is oh-so-simple to make and would be as welcome on the breakfast table as it is to end a casual meal.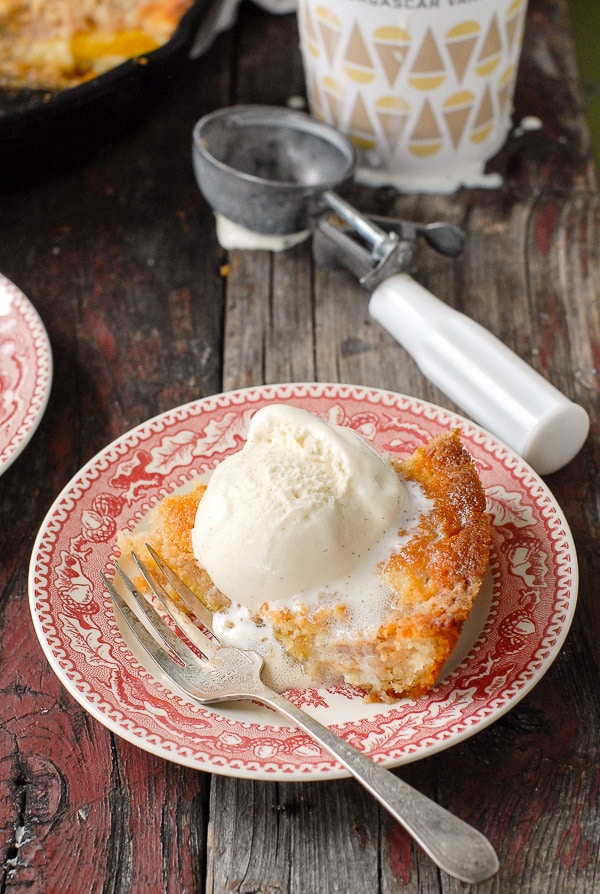 If you are like me, once you dip your toe into the Americana dessert pond, you'll find yourself hooked on making them!
These rustic, approachable desserts add a welcoming feel to the end of dinner, begging one to sit and chat for awhile rather than rushing off to complete a To Do list!
And they are so simple to make.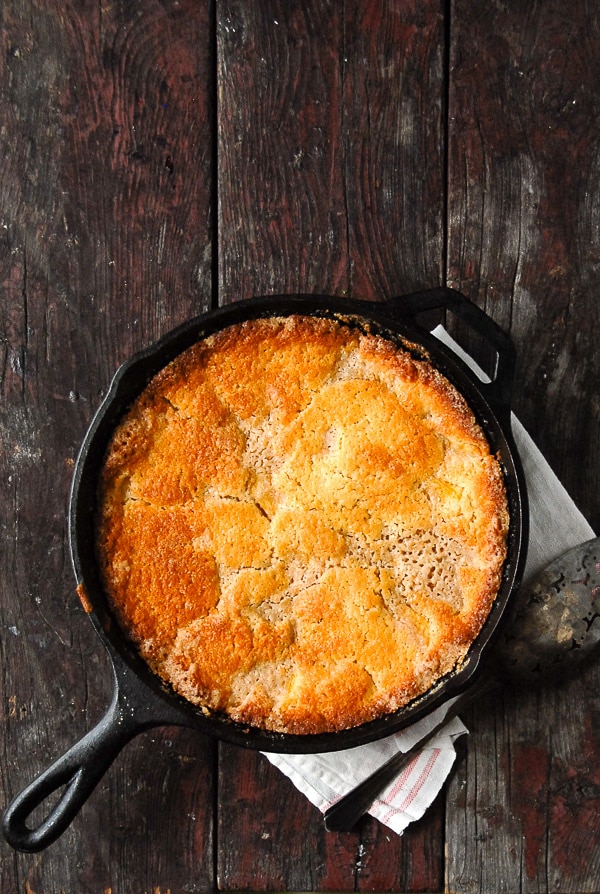 Some other favorites of mine include: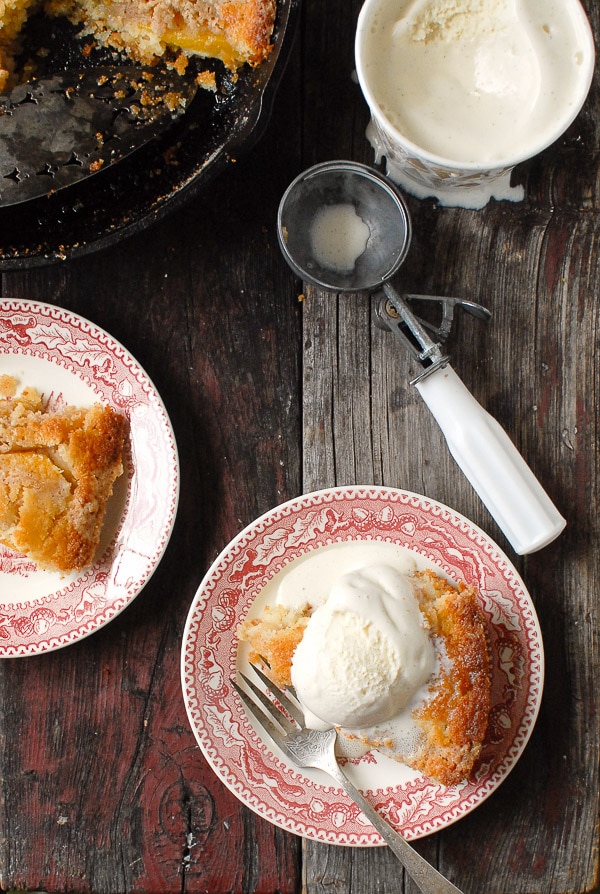 Try these Peach Recipes too!
As for peaches, the recipe opportunities abound!
Did you make it? Please RATE THE RECIPE below!
Please SUBSCRIBE and FOLLOW ME on FACEBOOK , TWITTER , INSTAGRAM and PINTEREST !
This delicious recipe was originally published in August 2013 and has been updated in 2016.