Need a simple, homey dessert that is easy to make? Raspberry Pandowdy features fresh raspberries, sweetened and cooked with a flaky pastry topping for a rustic dessert you'll love! The topping may be made with either gluten-free or with gluten flour.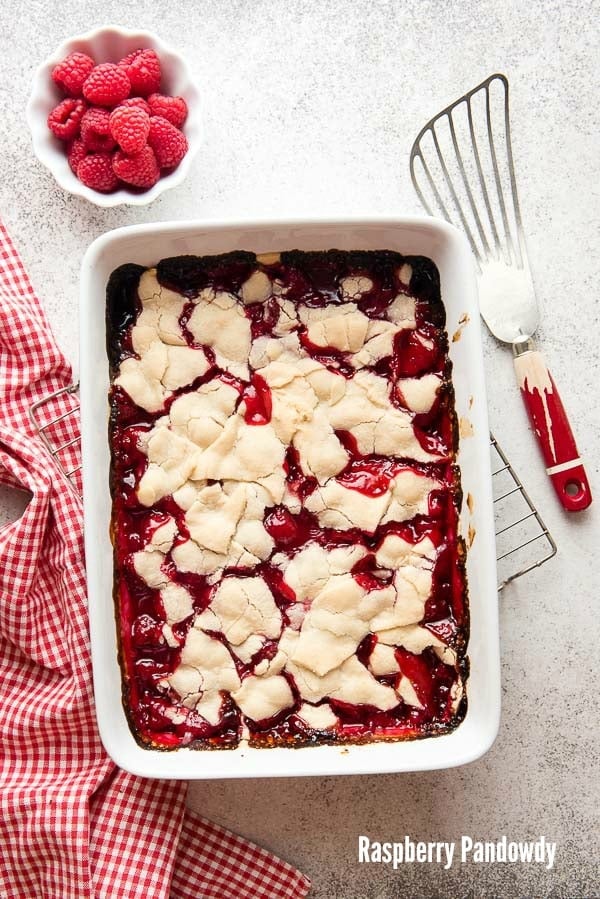 There is nothing more delicious than naturally ripened berries in summer, is there? I could happily eat them raw every day but finding recipes to showcase their goodness is part of my summer kitchen fun. The recipes must be easy as I quickly lose interest in slaving in the kitchen during the hottest months of the year. Raspberry Pandowdy is one of the classic Americana recipes I love and I think you will too!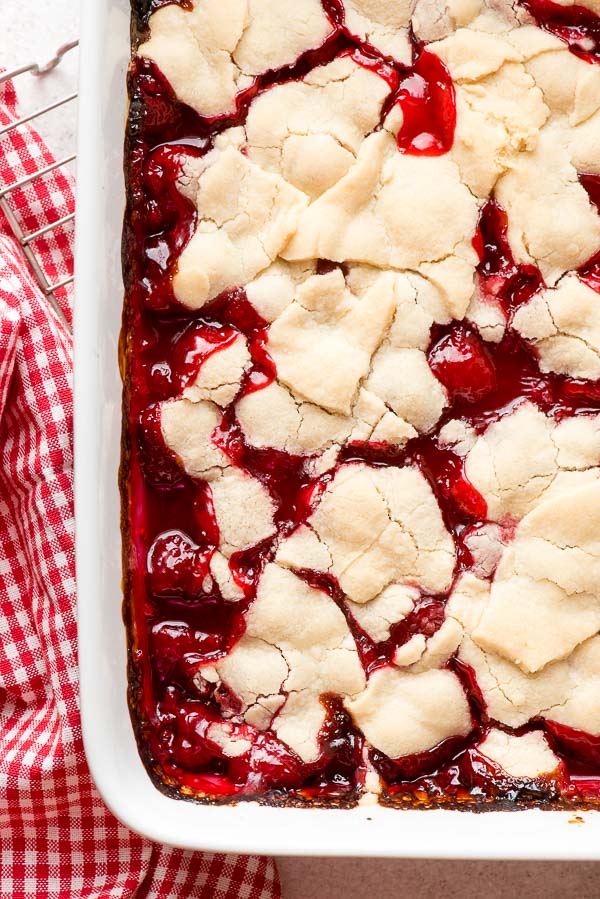 RASPBERRY PANDOWDY
If the name of this dessert does not strike your fancy I'm not surprised. There's really nothing about it that gives a hint to what it even is! A Pandowdy is part of the Crisp and Crumble family of desserts. Like cobblers and crisps, it's very basic and simple to prepare. It's a homey comfort food with sweet berries cooked with a pastry topping making a relaxed summer dessert.
In this case I wanted the raspberries to shine and not fight for flavor attention with heavy dough or overpowering ingredients. A pandowdy is almost an upside-down pie in concept though with a format like a Crumble. It's very simple; fruit on the bottom, crust on top in a very rustic form. It is not a fussy dessert by any means but rather a flavorful and simple celebration of seasonal fruit.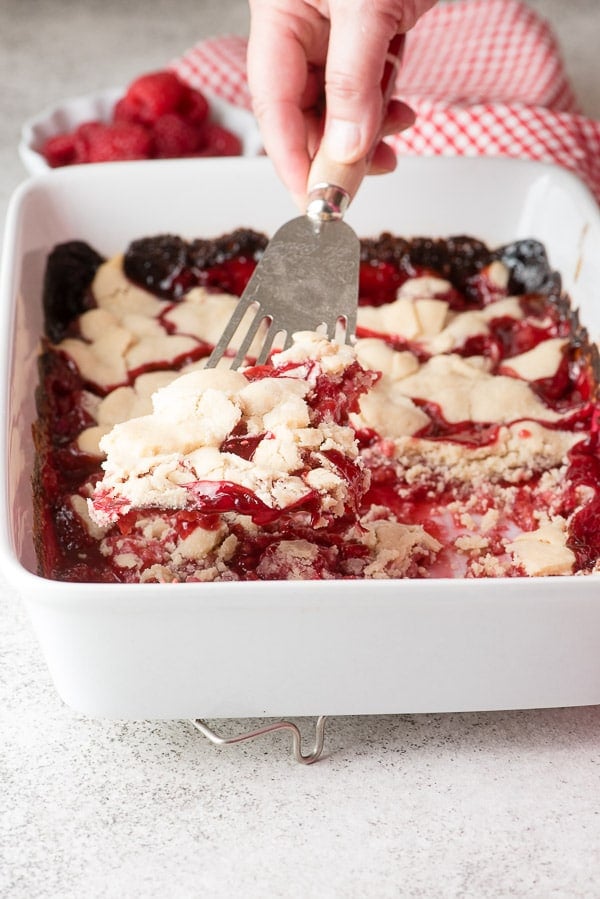 Raspberry Pandowdy is a scoopable dessert so though the size of the pan will determine how deep the recipe is, a serving is more the volume of your scoop! Typically I've found making the recipe in an 8-inch by 11-inch baking dish is about right (refer to photo in recipe below for the depth), though even a 9-inch by 9-inch pan would work well. The Raspberry Pandowdy in the photos above was cooked in a 9-inch by 13-inch pan which leaves it a bit thin.
I adapted one of my Great Grandmother's pie crust recipes that is light and flaky for the topping. It was originally a gluten pie crust but it works wonderfully with gluten-free flour, so can really be made to suit your needs. If you are feeling lazy you can even use a store-bought pie crust especially since it's broken into pieces when added to the top to allow steam to escape. Add a scoop of vanilla ice cream and it's heaven!