Olive Oil Ice Cream with Peach Ripple is a light and fruity ice cream recipe. This frozen treat tastes like summer! The olive oil adds a creamy texture and only the slightest hint of flavor that completely compliments the peaches in the best way.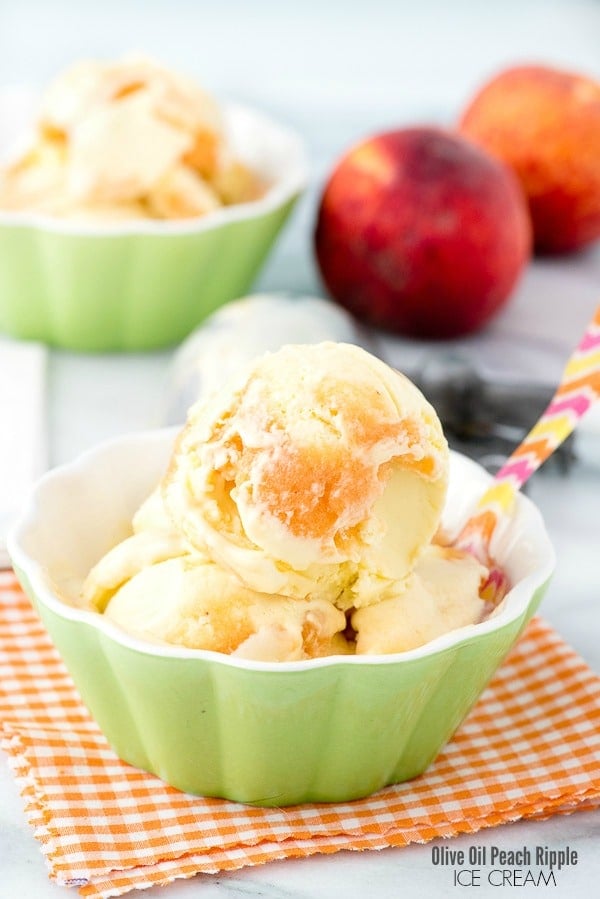 This delicious summertime recipe is sponsored by Sprouts. All opinions are my own.
Wait, wait, wait! I'm sure in reading Olive Oil Ice Cream with Peach Ripple you have your noses wrinkled and are about one nanosecond from closing this blog post to head over for something less scary like Best Hummingbird Cake or Taco Meatloaf. Before I share the back story, I want to say I think this may be the best ice cream I've ever made. Seriously.
When I first started Boulder Locavore it took me awhile to really hone down what to focus on. Originally if it had to do with food it was fair game to blog about. However, I realized I really loved creating unique recipes especially with seasonal ingredients.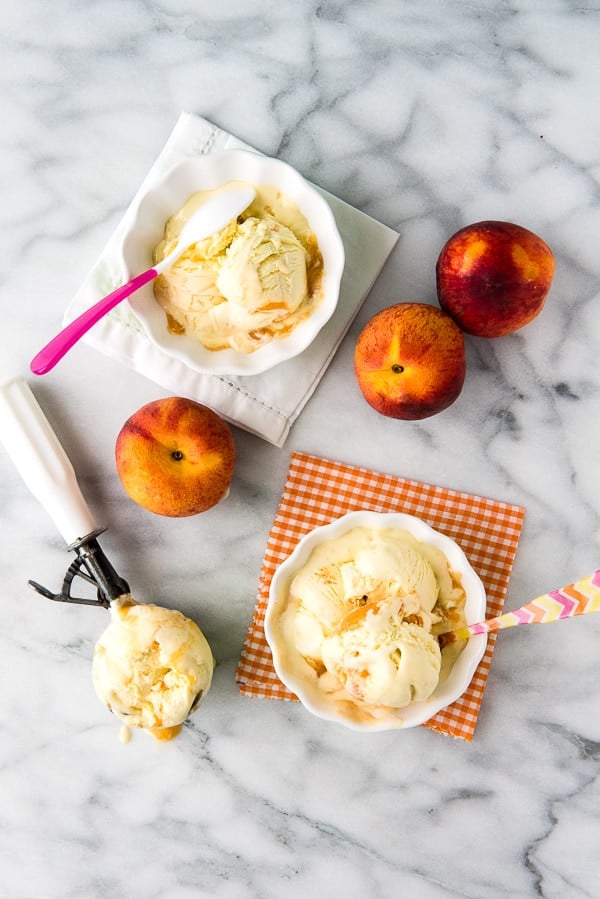 Before I landed there firmly I thought it would be super fun to try to make all the ice cream recipes in David Lebovitz's 'The Perfect Scoop'. I don't remember why but it just seemed fun. My expanding waistline eventually put the brakes on trying to do the whole book but what I learned in the meantime was how to make ice cream. It gave me a platform to begin to experiment with unusual ingredients always with great results.
Quality Olive Oil for the Best Olive Oil Ice Cream
When my friends at Sprouts Market contacted me asking if I'd like to work with them to create a recipe with their Sprouts Signature Olive Oil, I jumped at the chance, loving to find inspiration through an ingredient as I mentioned before. The first thing that popped to mind was to make Olive Oil Ice Cream, and being almost summer peaches seemed a fun thing to ripple through it. Thus Olive Oil Ice Cream with Peach Ripple was born. Trust me, you want to keep reading!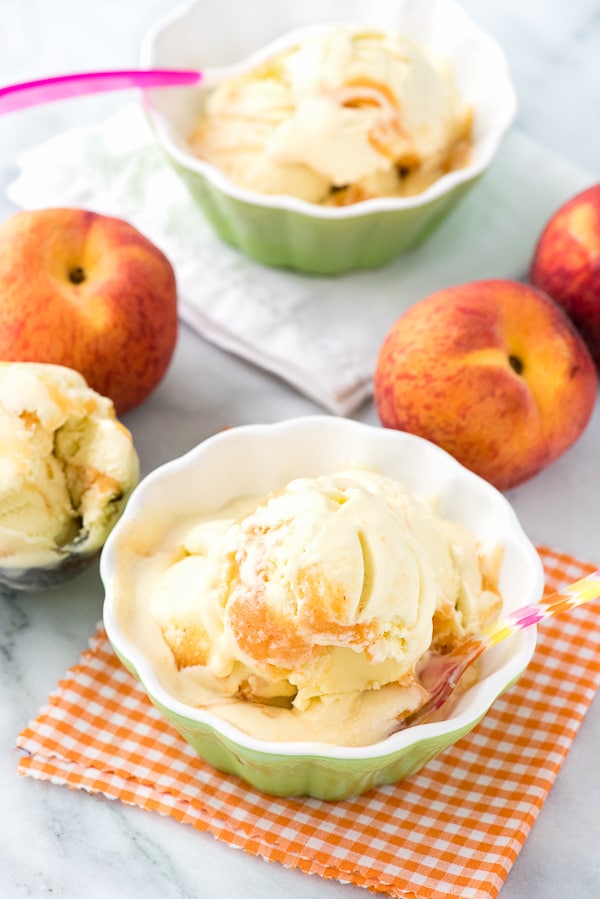 Having not tasted the olive oil, I was hoping it was a fruity variety (which it is!). Olive oil bears a range of flavors from very fruity to almost peppery with heavy olive taste. As you can imagine the latter would not be a great ice cream.
After making and tasting the olive oil ice cream base made with the Sprouts signature olive oil, I was over the moon. It truly was the best ice cream base I can recall making. The fruitiness of the olive oil almost makes it taste like peaches even before adding the ripple. Of course with that woven it, a favorite new summer dessert was born. Olive oil ice cream with peach ripple is creamy with flavors of vanilla, peach and a light note of olive oil that makes it interesting and fun!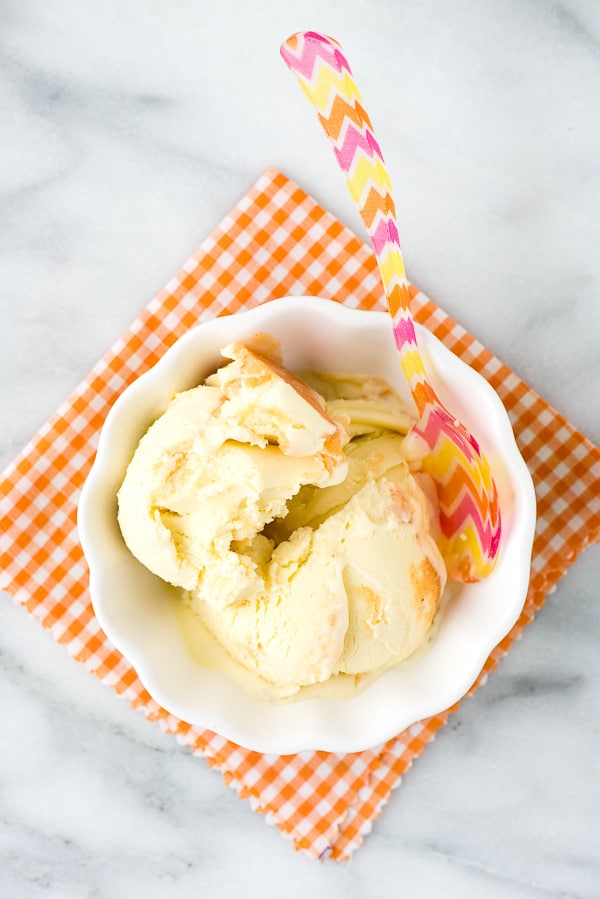 I'm often emailed about is what type of ice cream maker I use. I have had a Cuisinart 1 1/2 quart ice cream makerfor a number of years and love it! It is very simple to use.