Rustic, homey, relaxed desserts are always a summer favorite especially using ripe fresh fruits. Add that to a small Mason jar and there is nothing more cozy-feeling. Fruit Crumble Jars feature fresh strawberries and peaches for an individual serving dessert everyone will love and that's very easy to make!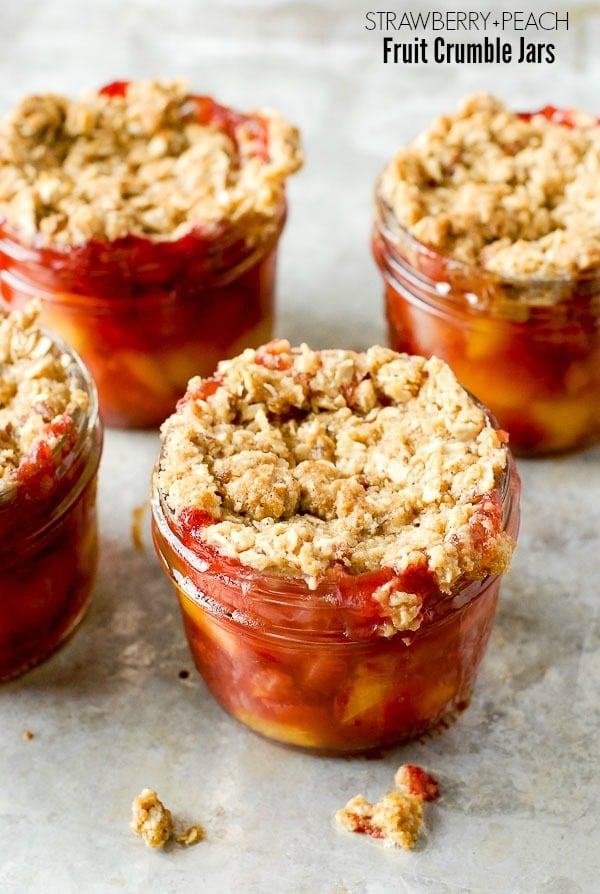 The bounty of summer fruits always leaves me with a packed refrigerator and the drive to whip up relaxed, rustic Americana style desserts like cobblers and crumbles. They truly are a very easy dessert to make and I think their humble presentation is perfectly matched with summer and my hot weather lazy cooking style. Pair that with 1/2 pint Mason jars for individual servings and Fruit Crumble Jars will become your new favorite dessert.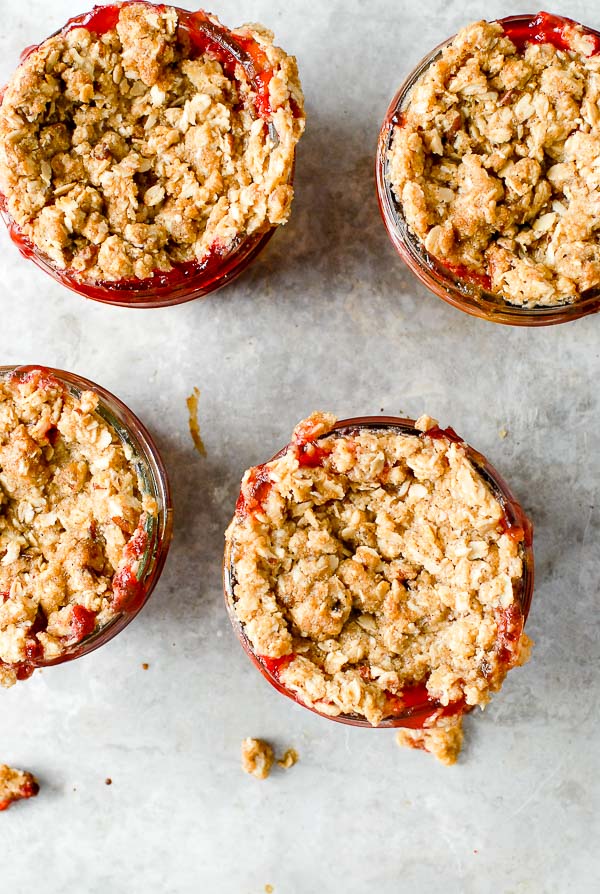 If you haven't made crumble before this is the start of a new love affair I feel sure! Any fruits may be combined for this sweet, cooked dessert with oat streusel topping. For this recipe I chose fresh peaches and strawberries. Peaches and strawberries are two of my favorite summer fruits and together they make a beautiful color combination as well.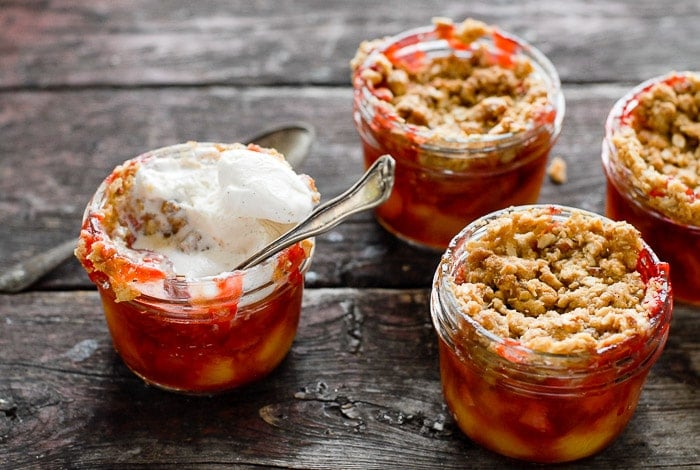 In addition to loving the casual presentation of the Fruit Crumble Jars, they are portable. Each 1 cup serving may be sealed with a canning jar lid (either the ring with insert or a white lid designed for open canned Mason jars), refrigerated and toted along on picnics, cook outs, or family gatherings. I love the dessert served both warm out of the oven or cold; and a scoop of vanilla ice cream is always perfection on top!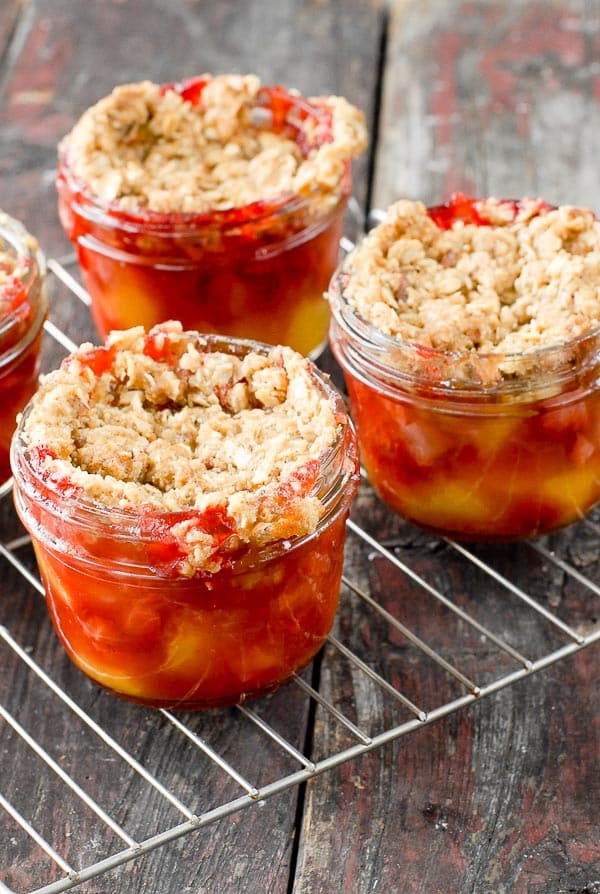 If you are a strawberry lover you'll want to try Strawberry Cake too!