Amazing burger recipes and hot dog creations, sure to be a welcome addition to any cookout, game day party, or weeknight dinner!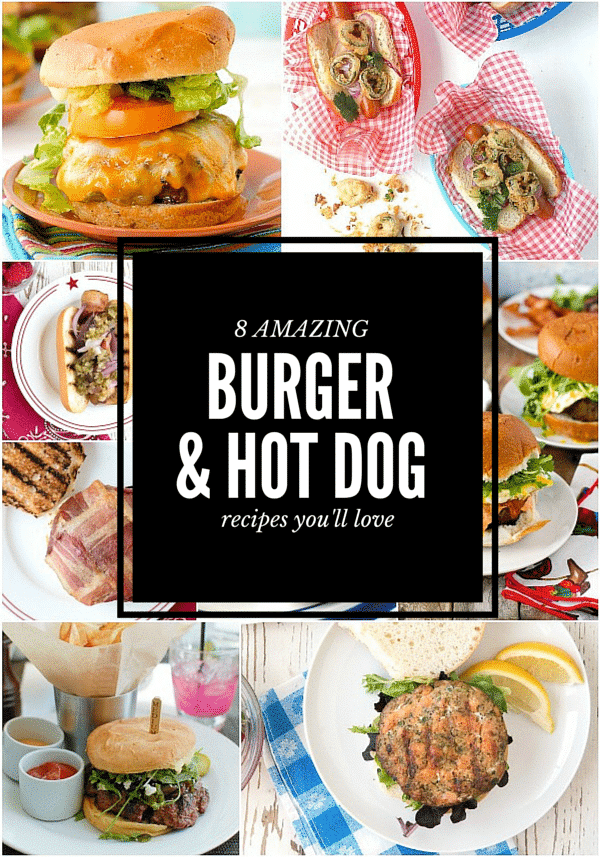 It seems odd to be writing about 8 Amazing Burger and Hot Dog Recipes You'll Love in the midst of a three-day snow storm but candidly I almost love the flavor of grilled burgers and hot dogs more in the winter.
Set to a backdrop of freezing temps, I think the best tasting grilled burgers I've had in my life have been mid-mountain on a great ski day for a lunch break. The smells from the grill are intoxicating and the flavors seemingly more pronounced.
Regardless of the season or weather, grilled burgers and hot dogs are a truly American pastime all year round; using the Ultimate Burger Grill Guide will have you grilling burgers like a pro. They celebrate summer, and are a great option to feed a crowd.
With the Super Bowl upcoming sharing a collection of some of my personal favorites from Boulder Locavore seemed perfectly timed. They would be great for a football party at home or tailgating. Pair with gluten-free or regular buns and everyone can partake!
Amazing Burger and Hot Dog Recipes
FIRECRACKER HOT DOGS: Why have a regular hot dog when you can amp it up with a melted slice of Pepper Jack cheese, grilled or sautéed red onion slices topped with crispy, gluten-free beer-battered deep-fried jalapeno peppers for a kick?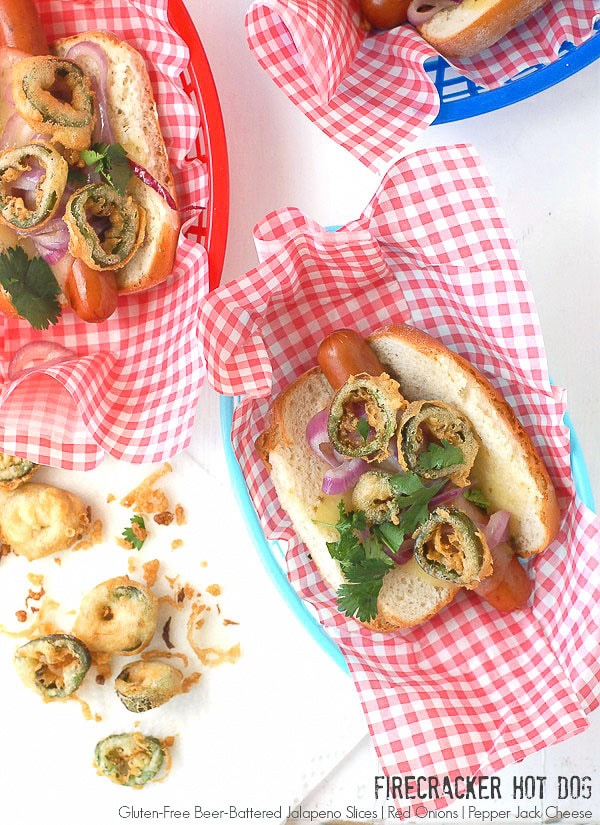 GRILL-SMOKED GREEN CHILE BURGERS IN A BACON WEAVE: After attending Steven Raichlen's Barbecue University last summer I'm devoted to the bacon weave. It is easy to make, looks fantastic and adds a bite of bacon in every mouthful. These green chile burgers are woven into the bacon weave and grilled with some smoking done in a simple method on the grill with foil and some wood chips. No fancy equipment required. Big flavors as a result!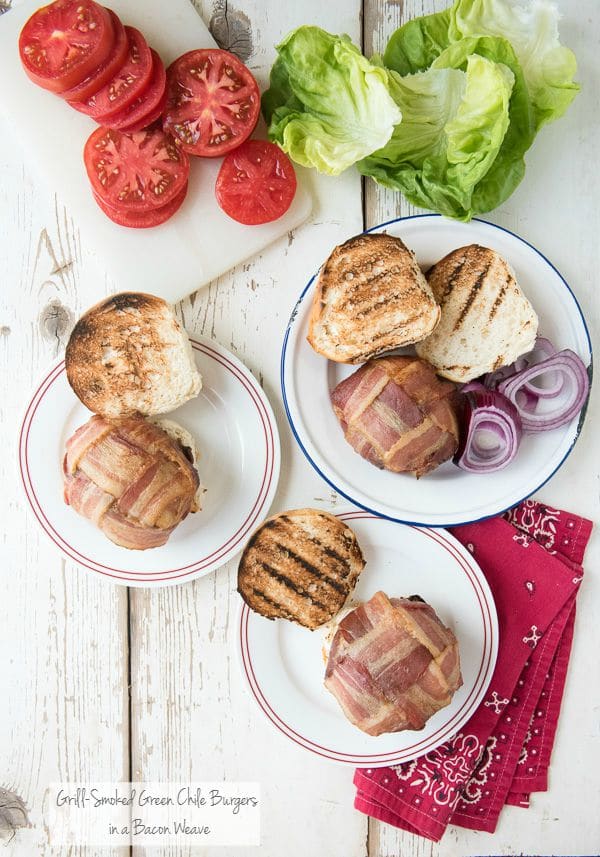 STUFFED TACO BURGERS: Love a good taco? Take all the ingredients an add them inside a burger! It's definitely the best of both worlds.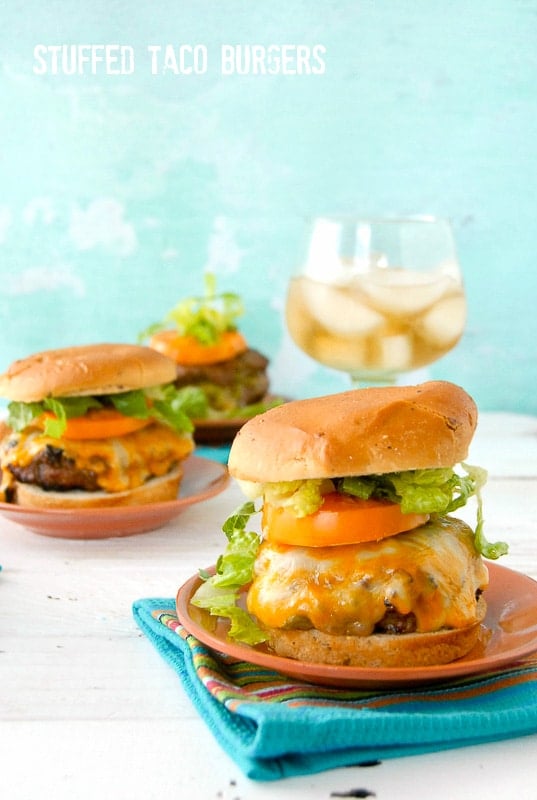 HAY-SMOKED SALMON BURGERS: This amazing burger may be the one option that would not be great for tailgating unless you want to smoke-blast your neighbors out of the parking lot. This multi-step process hay-smokes salmon burgers then grills them to cook them through. It's fun and a great show. The burgers are light and tasty.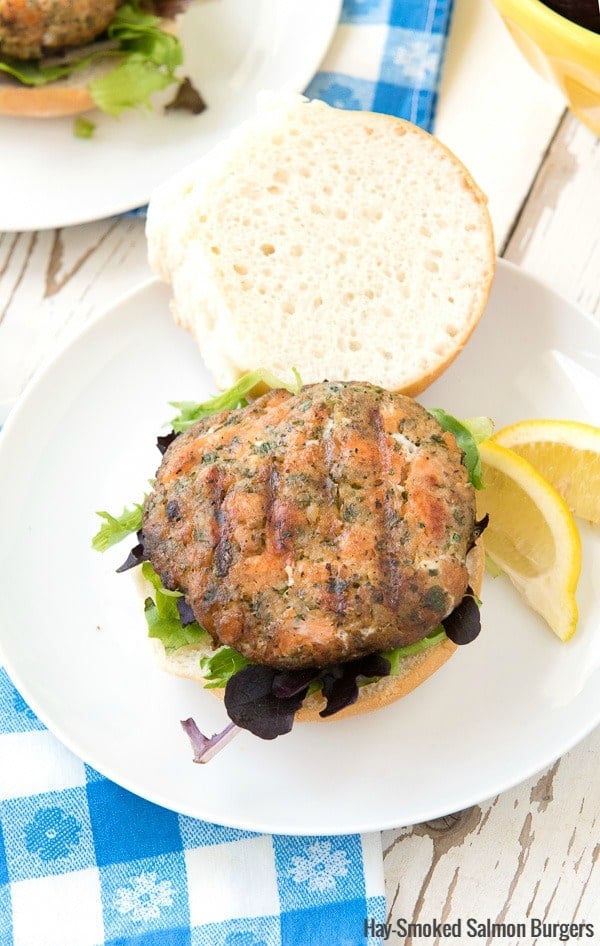 MESQUITE-SMOKED JALAPENO CHEESE BACON-WRAPPED HOT DOGS: Similar to the bacon-weave burgers, these hot dogs have a lot going on! The hot dogs are stuffed with cheddar cheese and jalapeno slices, wrapped in bacon to be grill-smoked and topped with grilled red onions.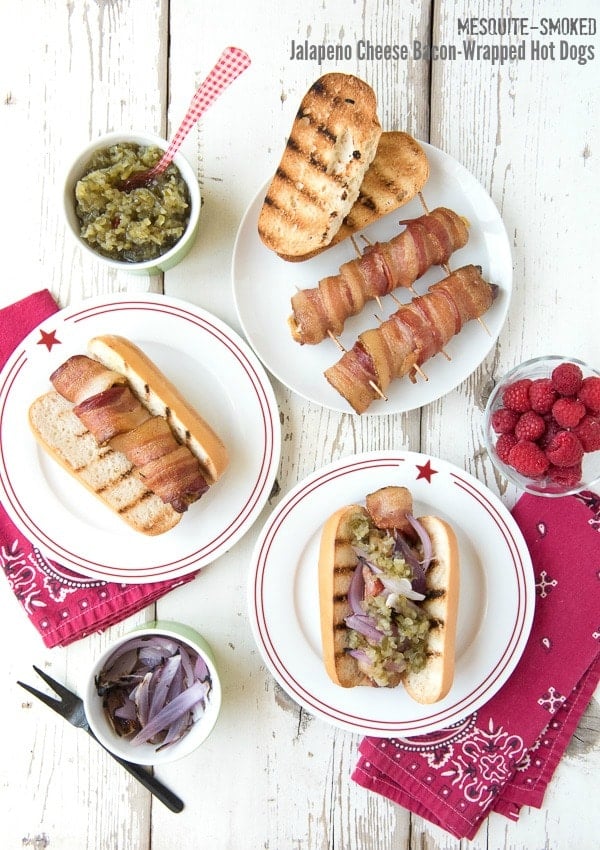 THE BEST BISON BURGER: This amazing burger recipe comes courtesy of the JW Marriot Dessert Ridge in Phoenix. I lunched there over a spring break and enjoyed this fantastic burger and an accompanying Prickly Pear Margarita (which has been pinned thousands, literally, of times on Pinterest). The burger is juicy and delicious with a chance to change up the meat to bison, which is more lean than beef still with great flavor.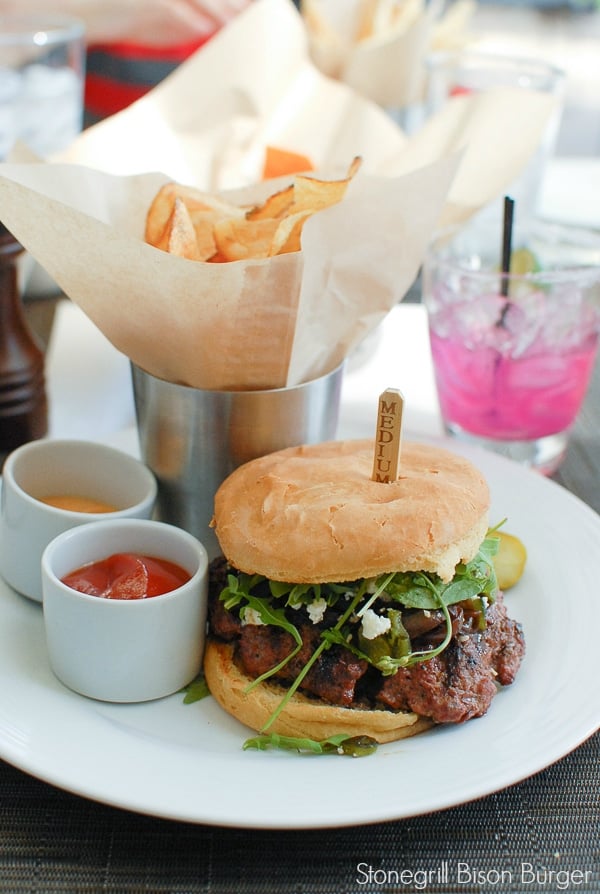 JUICY BACON-AND-EGG CHEESE BREAKFAST BURGER: For those chomping at the bit to get the party going at the crack of dawn, this burger is for you. Topped with slices of bacon, a fried egg, Sriracha Sour Cream and some arugula for a kick, it definitely starts the day out on a robust note!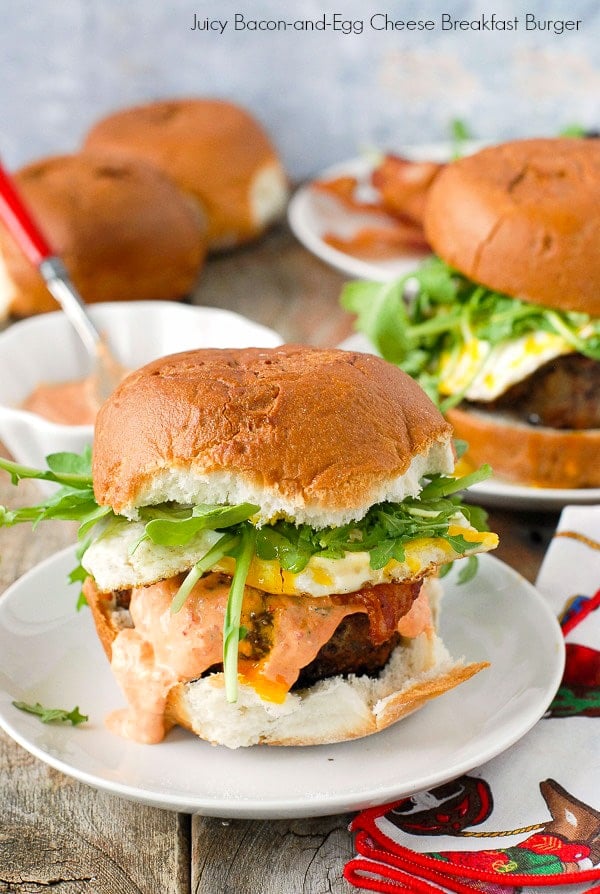 SOUTHWEST BACON CHEESEBURGERS: Ground beef, chorizo, green chilies and cheese all combine to make an amazing burger bursting with flavor that is topped with grilled red onions and bacon slices. Also tips for making the perfect burger!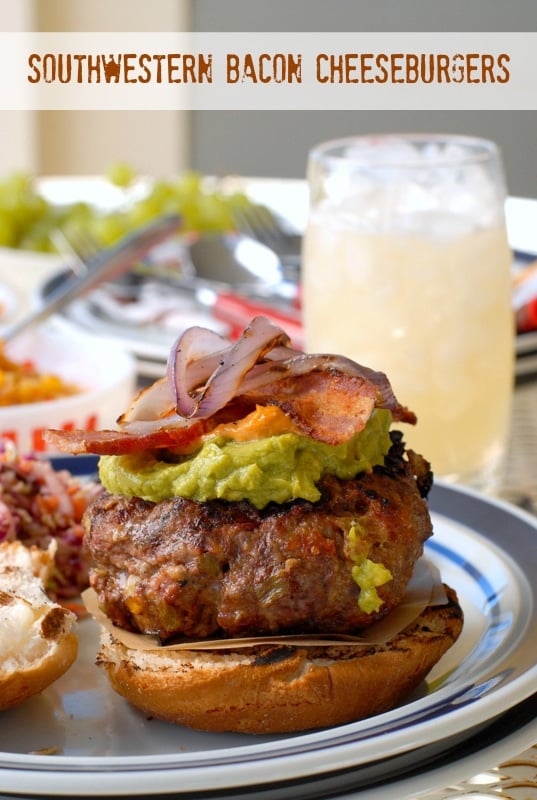 Disclosure: This post may contain affiliate links. To learn more check my Disclosure page.