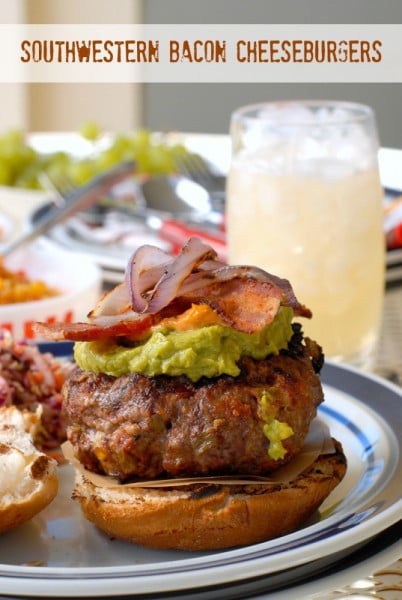 With Father's Day coming this weekend my mind turns toward all things manly: meat, grilling, fishing, meat, camping, meat, sports, after shave and meat. I'm not sure why men are pegged with desiring 30 ounce steaks and portions fit-for-four but it does lend itself to the opportunity for indulgent foods to grill.
We typically get out into nature for Father's Day. We've taken fishing picnics, gone on hikes and always do some good cooking. I have to say the most memorable for me in my family was two years ago when my son was 8. He's very creative and always an instigator of great games and fun he makes up himself for holidays.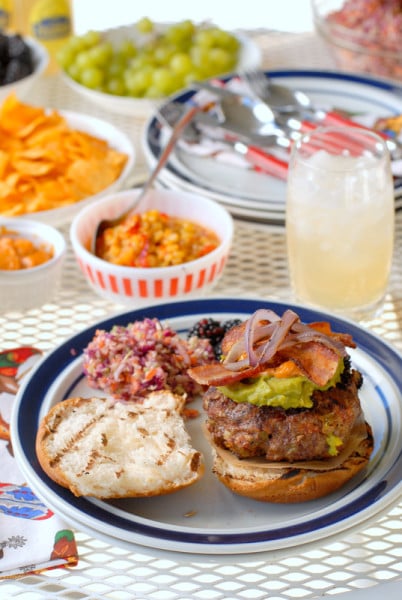 Note: if you happen to work for Social Services, I feel quite confident this post will not be of interest to you and you can stop reading now.
On this particular Father's Day he came up with a game in which my husband would be blindfolded and taste test about 20 beverages. If he named them correctly all was good; if incorrect he had to drop and do 20 pushups. No pressure.
The drinks ranged from chocolate and strawberry milk to Jagermeister and other airplane bottle liquor, to prune juice. It was a rigorous course of beverages which my husband took in stride, with great spirit and humor and I'll note mastered without many pushups (not sure what to conclude from that triumph).
This year I expect will be a bit less eventful on the hydration front but plans for grilling already have commenced. Though we don't eat a great deal of meat nothing hits the spot better than a big, juicy grilled burger.
Loving spicy flavors of the southwest, a full loaded Southwestern Bacon Cheeseburger seems just the ticket. Instead of piling everything on top, the green chilies and cheese are mixed in with the grass-feed beef and chorizo for a kick!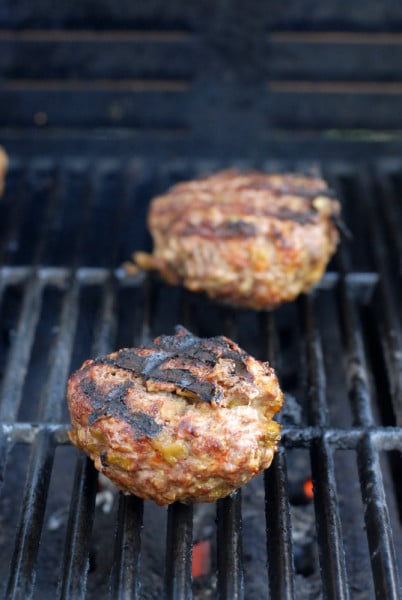 TIPS FOR GRILLING THE BEST BURGERS:
Check out our Ultimate Burger Grill Guide for tips to make the perfect burger!