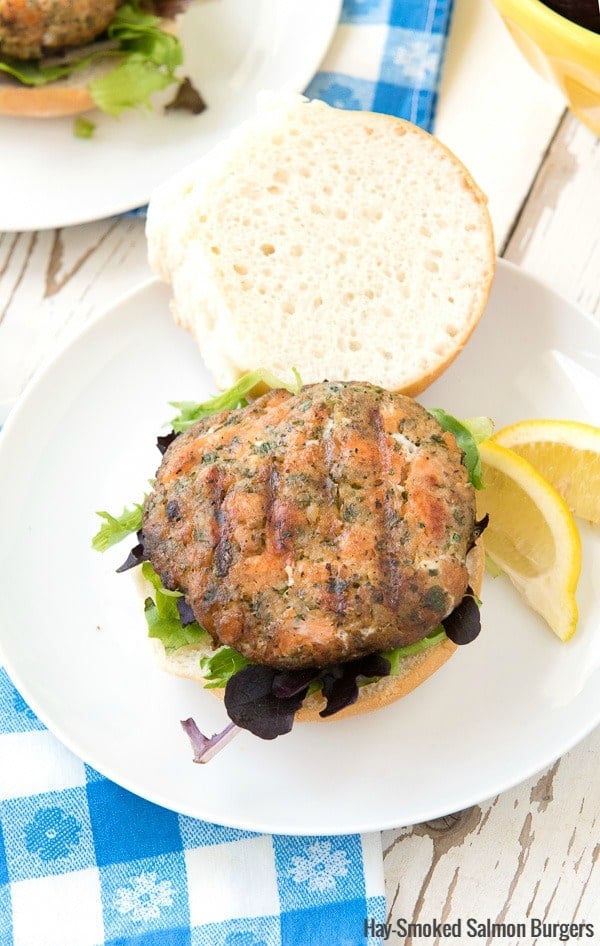 After three straight days of 8-13 recipes per day at BBQU with Steven Raichlen, a few things really jumped to the forefront to pique my curiosity. Hay smoking was at the top of the list.
The structure of the class provided the class received overall instruction on prepping and grilling/smoking each recipe for the day until we peeled off in pairs to master a specific recipe.
Though we all were able to walk around the grill deck learning and seeing the progress on different dishes it wasn't possible to watch every recipe start to finish. Classmates who had become grill mates, filled each other in so we all walked away up to speed on all recipes.
On the third day classmate Leslie from Chicago and I volunteered for a simple Cambodian Corn dish. We confessed to each other we picked it as it was a more simple option allowing us to pay attention to the other dishes being prepared that day.
The corn was lightly grilled then slathered with a coconut milk based sauce and grilled again further embedding the flavors into the deeply sweet corn. Fortunately for us this took a whopping 10 minutes leaving us lots of time to observe other grilling stations and prepare and elaborate styling for our last group meal.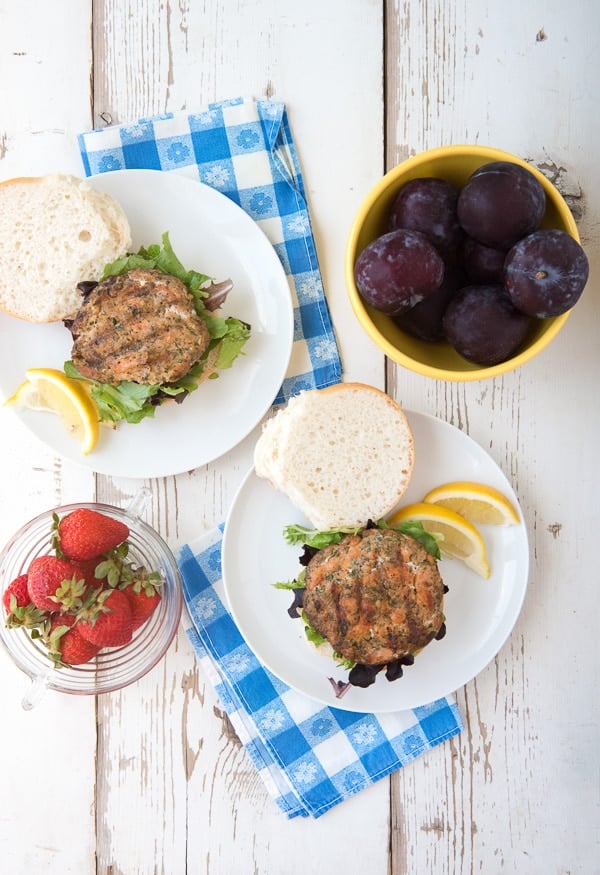 An element about BBQU that probably was a bit of a surprise was Steven Raichlen's dedication not only to the recipe preparation but to the plating. He wanted clean, well-presented plates which were also well garnished.
The mention of pine needles or pine cones on the first day as a means to stretch one's approach from slapping meat down on the plate and calling it a day, probably was out of the comfort zone for many at the class.
This aspect was completely relatable to me as a food blogger. We eat with our eyes first and eating off a clean plate with the food nicely laid out and well garnished simply is more appealing. The class rose to the challenge and by the last day were garnishing with the best of them. More on that later.
While Leslie and I heated our grill I was eagle-eying the hay-smoking going on a few grills down. It was exciting and novel. I knew I'd have to try it at home. It's a simple and fast way to smoke, with the hay having a light, sweet flavor.
By the time all the dishes were served up for lunch I tasted part of a hay-smoked burger however being a more subtle flavoring and my palate already being saturated by more seriously seasoned dishes from the morning I did not fully take in the end result of the smoking. Yet another reason to give it a go at home.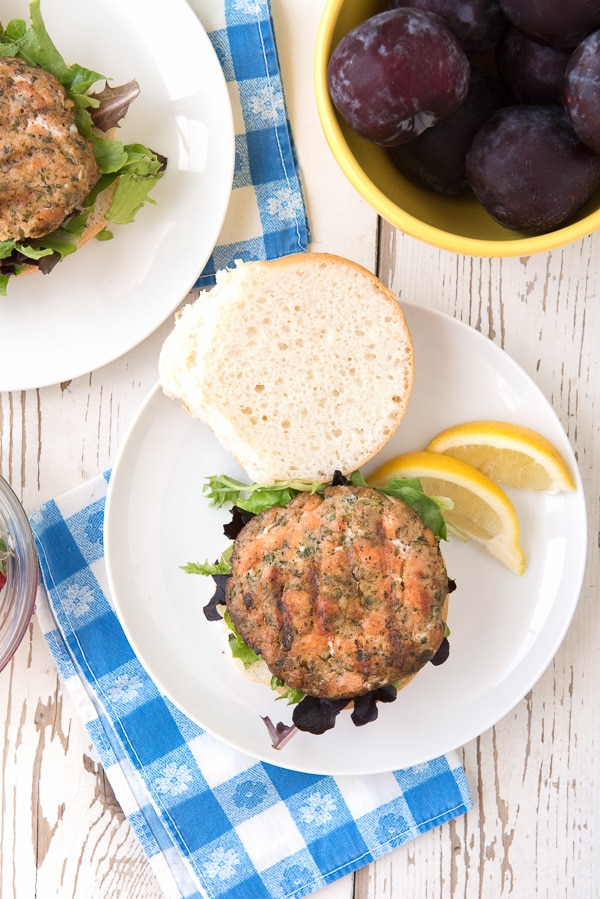 Instead of beef burgers (use the Ultimate Burger Grill Guide for making perfect beef burgers) I decided to try hay-smoking on salmon. It gave me the opportunity to develop a salmon burger recipe to share as well as being salmon season it's a readily available option.
I thought being a lighter flavored protein it might receive the hay smoke flavor well. I was able to purchase ground salmon at Whole Foods which made it very quick to put the burgers together however if that isn't available in your area, taking a salmon fillet with skin and bones removed, processed through a food processor will allow making of ground salmon at home.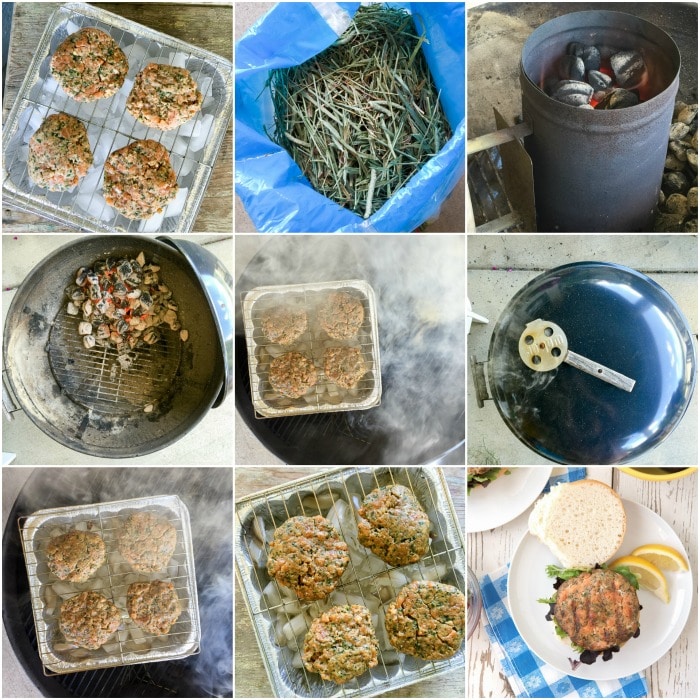 Find the full recipe at the bottom of the post!
I would be remiss not to share the breadth and exquisite fabulosity of the food prepared at BBQU 2015. I found myself snapping iPhone shots whenever I could, ever amazed at Steven Raichlen's ingenuity and creativity. He does not repeat recipes at BBQU so alumni are always starting fresh with a new batch.
Everthing you need to know about a Bacon Weave (including step-by-step photos)! One of the best things I learned at BBQU.
I mentioned before the special garnishing for the Cambodian Corn prepared on the last day by my partner Leslie and I. Trying to stretch, motivated by the flavors in the recipe and I suspect suffering a bit of smoke inhalation from the three days produced 'Helene'.
Constructed from hay, papadum leaves, a lemon head and bay leaf earrings, she stood proud over our nicely charred corn holding court at the serving table.
Her striking presence even evoked a whisper from a classmate that we were trying to get the 'Best Students in the Class award' (which of course there wasn't one). It was a humorous note on which to end BBQU 2015.
Steven Raichlen's lastest TV series Project Smoke will begin airing this coming week. Check your local listings for show times!