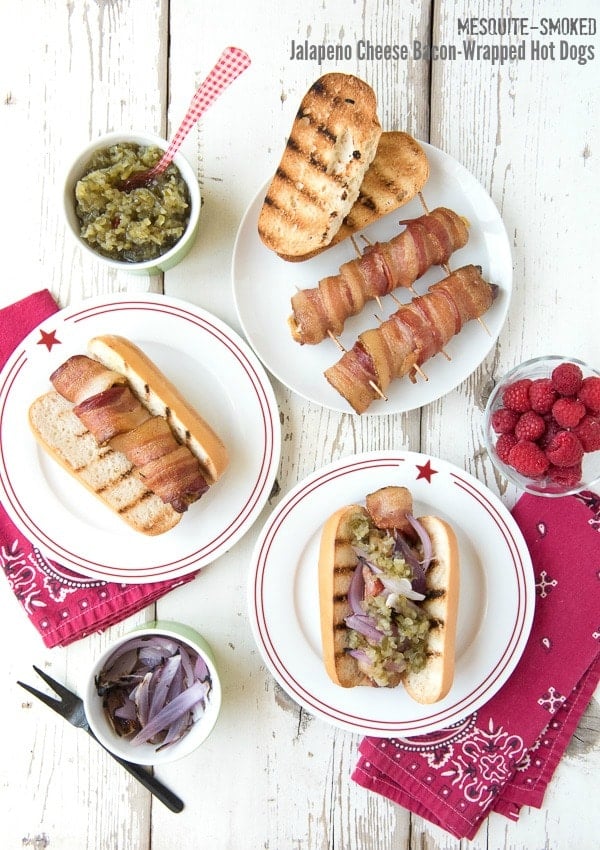 Since my recent ascension to being a grill warrior I've had some realizations. For experienced smokers (on the grill) this will be like a kindergartener declaring the sun sets every day, but for mainstreamers not dealing in the smoking aspect of the grill, perhaps not. Smoking is a great way to cook food while imparting flavor. I always thought it was the art of imparting more flavor while grilling only. Not so. I also thought one needed to own a dedicated smoker to employ this method; also not true. Lastly I thought when using wood on a traditional gas grill, special devices were required; my last 'not so' of this post.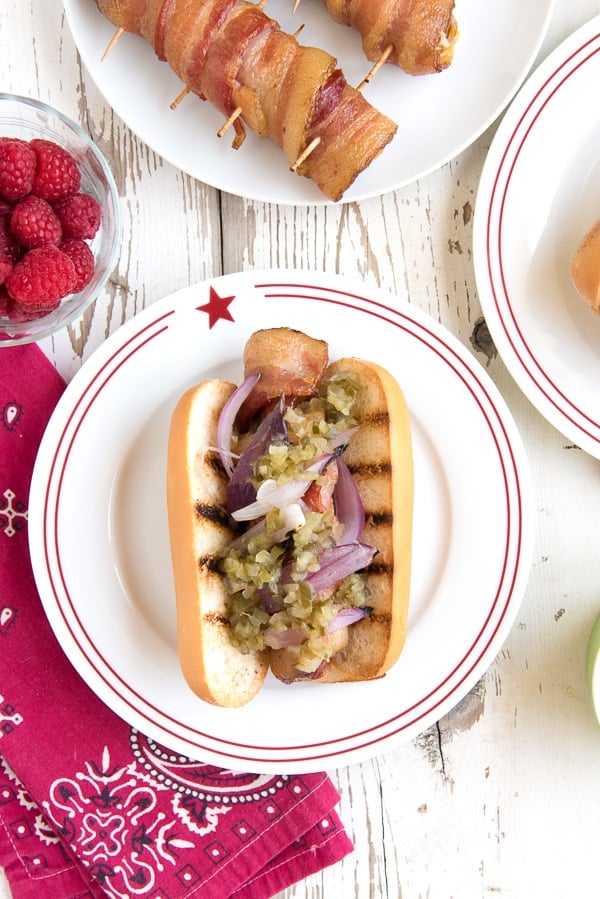 I'm not sure where the idea of a stuffed hot dog wrapped in bacon came from but it's been on my mind for a few weeks now. I've been mulling over how to do it so the rendered fat doesn't set a flame leaving the wieners blackened like S'more-bound marshmallows left unattended over a fire. How to deal with the cheesey stuffing not completely seeping out of the dogs while on the grill (again causing a flare up or exiting the wrapped frankfurter leaving the equivalent of a Cracker Jacks box with no prize).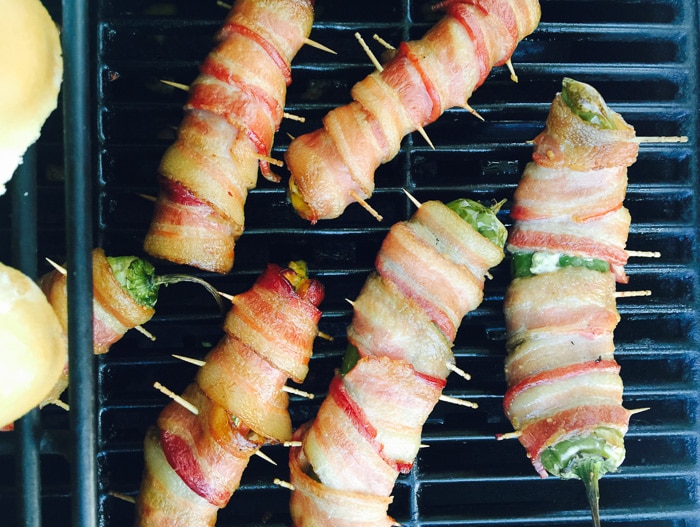 After some research I landed on a plan that produced the most mouthwatering cheese and jalapeno stuffed hot dogs wrapped in bacon smoked with mesquite wood. Sounds so exotic doesn't it? And maybe hard to do? And maybe so fatty you could have a coronary just making them? Perhaps 'yes' to the first one but easy to make and actually the flavors blend perfectly to leave a flavorful dog that does not taste fatty.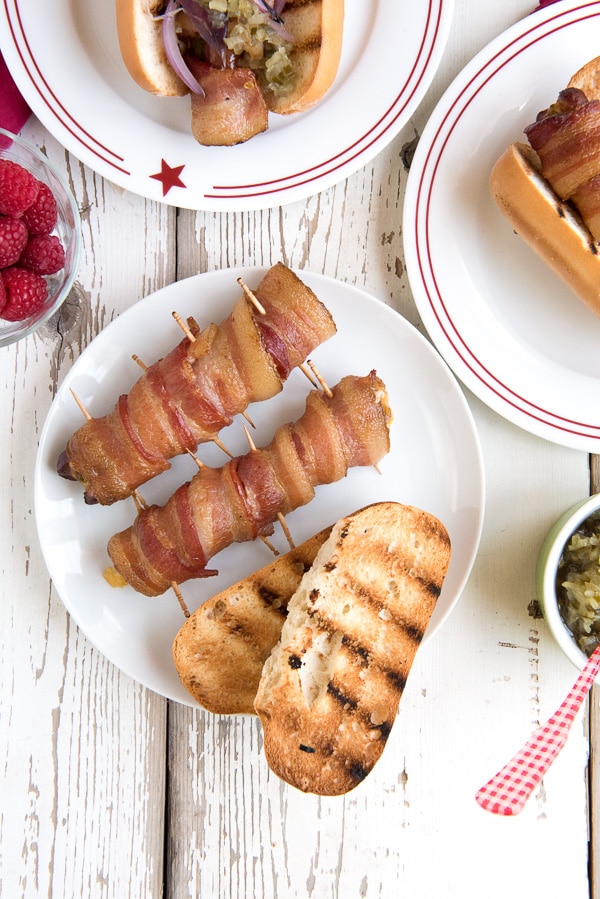 Those with smoking boxes for the grill can certainly use them but for the rest of us, a simple sheet of heavy foil works perfectly. I used a gas grill for mine bringing the grill up to 300 degrees to clean one side where I'd grill the hot dogs and then dialing back to one outside burner set to medium-low to maintain the smoke on the opposite side of the grill. A drip pan or pan made from heavy duty foil placed underneath the grate (on the side of the grill which is not on) addresses any rendered fat from the bacon and drips from cheese seeping from the hot dogs. Extra wood chips are added during the 30 minutes of cooking to keep the smoke going and that's it. The bacon becomes crisp (though not like when it's fried in a pan; it's firm and fully cooked) and I dare say these may become your favorite summer recipe!