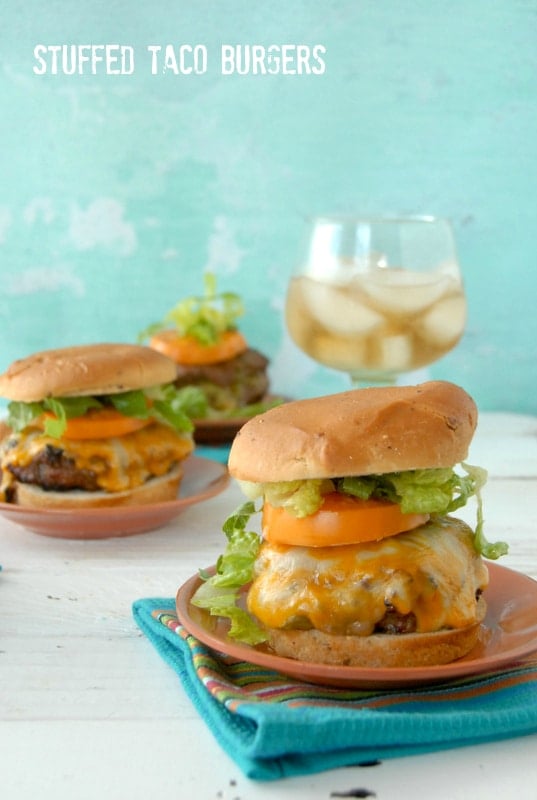 Am I the only one who is in denial that this weekend is the last exhale of summer in its truest form? The end of sunscreen-filled days doing whatever suits one's fancy? The season where the first thought about dinner starts with what one can grill? I may wear white shoes next week in protest.
Though grilling can really be done all year long, picking something to celebrate the end of the season seemed just the ticket. One of my favorite food genres is Mexican food, loving the bold, spicy heat that tells-it-like-it-is. And though I did grill a version of Mexican food in Smoked Chorizo Soft Tacos with Grilled Peach-Corn Salsa, traditional Mexican food does not play exactly to the grill menu.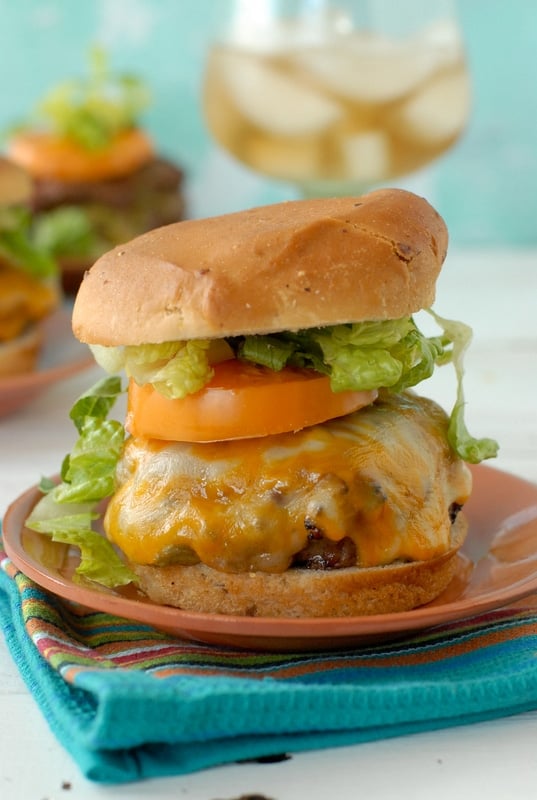 Well, not to most people. As I vacillated between burgers and Mexican food for the weekend menu then I had the idea to combine them (I'm a Gemini; I like diversity and can't bear to pick only one if two are possible). I loved the Bacon Southwestern Burgers (which also includes tips for making perfectly grilled burgers) I made recently loaded with green chilies and guacamole and decided to do a Stuffed Taco Burger. They have everything we love in a taco (minus the corn shell which certainly could be eaten in chip form on the side) packaged in a burger.
Use our Ultimate Burger Grill Guide to grill the perfect burger!
Juicy, perfectly grilled burgers stuffed with refried beans with green chilies, guacamole, cheese and salsa. Dressed on top with the requisite shredded lettuce and fresh, seasonal tomato slices. If you are addicted to cheese like I am, another slice of gooey cheese on top of the burger is perfection. Such a fantastic surprise when biting into the burger to find what awaits in the middle!
These burgers could not be better. The flavor signature of a taco in the package of a burger. A perfect match to send the summer off with a hearty bang!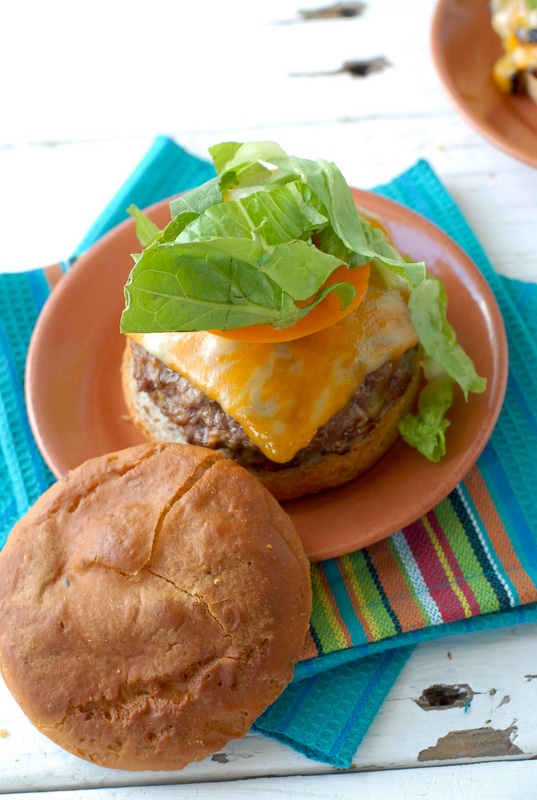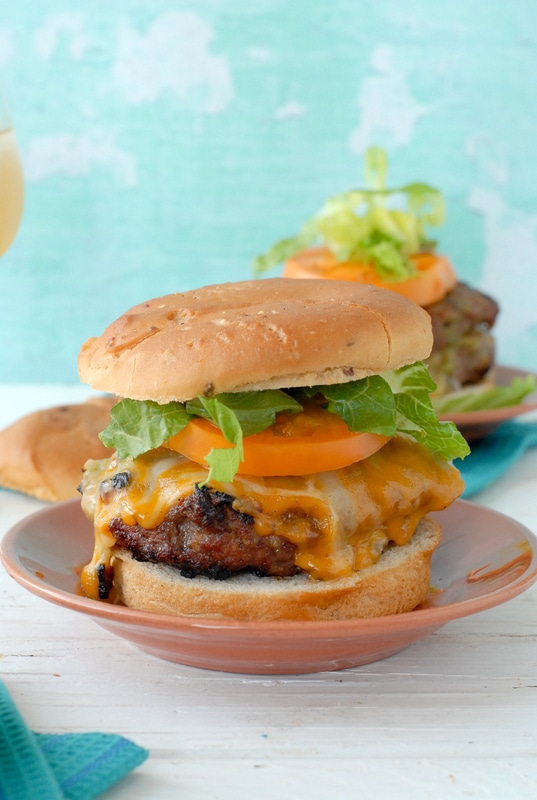 Other burgers you might enjoy:
The Perfect Burger Recipe {Bobby Flay via The Food Network}
Bacon Wrapped Jalapeno Popper Burger {Closet Cooking}
Frito Chili Cheeseburger (A Spicy Perspective}
Grilled Asian Pork Burger {Heather Christo}
Quinoa Veggie Burgers with Pickled Red Onion {Love and Olive Oil}
Aloha BBQ Sliders {Tidy Mom}
Blue Cheese Burgers {Pinch My Salt}