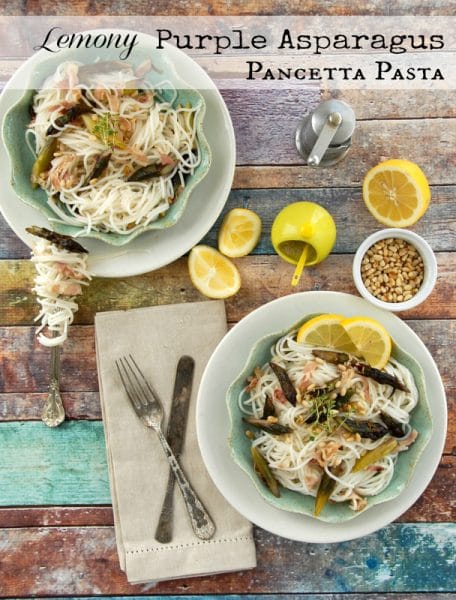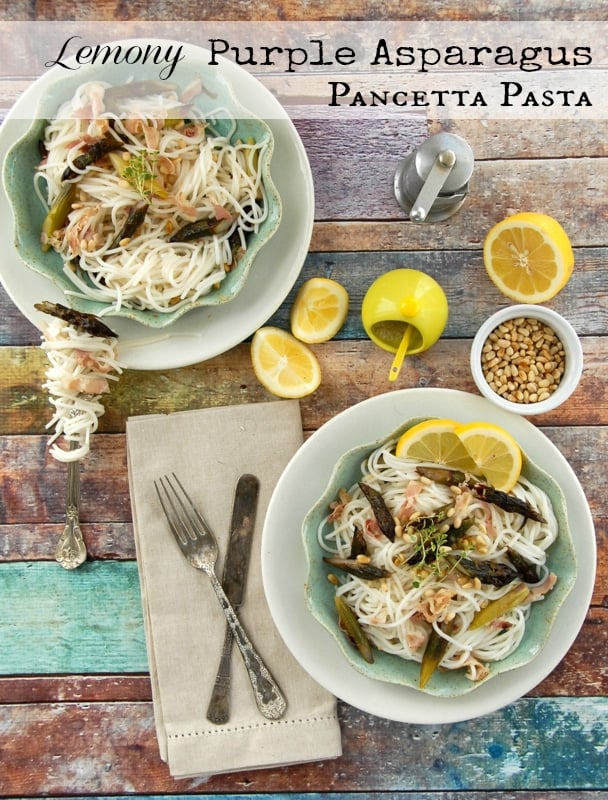 I find it so fascinating when the weather changes how our taste for what we want to eat does as well. It's almost a digital switch. We've been enjoying balmy spring temps (visited by a day of cold rain and snow here and there) for the past two weeks. Lighter, brighter foods are naturally appearing on our dining table without much conscious thought.
We've been loving the fresh seasonal asparagus and this week I experimented with what I'm sure is now my favorite asparagus: Purple Asparagus. The color is irresistible as is the flavor. It's sweeter and milder than green asparagus (the only way to describe it is that it's less 'asparagus-y'). It's incredibly tender when cooked and my all time benchmark of success: my kids will eat it willingly!
Purple asparagus is beautiful and I'm the first to go for the novel produce liking to keep things interesting visually in the kitchen. After some research I opted to peel the lower section since it has the greater chance of being tough and woody. The purple exterior gave way to a brilliant green core and the visual contrast of the two colors is sublime. I decided on a quick roast which softens the asparagus but not to the point of it being mushy; it merely makes it friendly to eat and brings out the sweetness. Brushed gently with olive oil, lightly salt and peppered it becomes irresistible in flavor. It only takes about 10 to 15 minutes as well.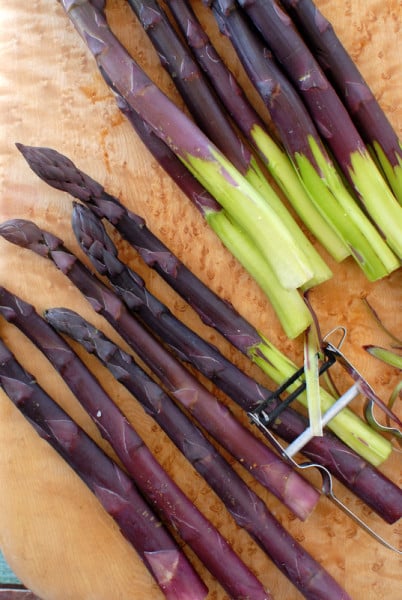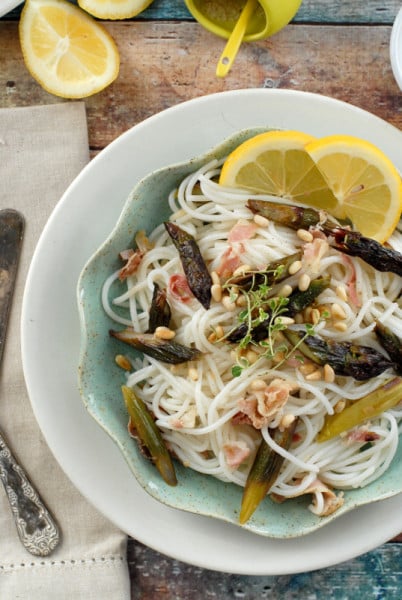 I wanted to create a light spring pasta dish using bright flavors with some interest and veered toward lemon. I received some Moroccan or Pickled Lemons in my Christmas stocking (I often get unusual things I've not cooked with before; Santa understands my passion for learning and experimenting with new foods!) and it seemed a perfect time to give them a whirl. Though lemony (my goal) they are also very salty so I used them sparingly merely to deepen the flavor of the oil used for the last quick sauté to combine flavors before tossing into the pasta.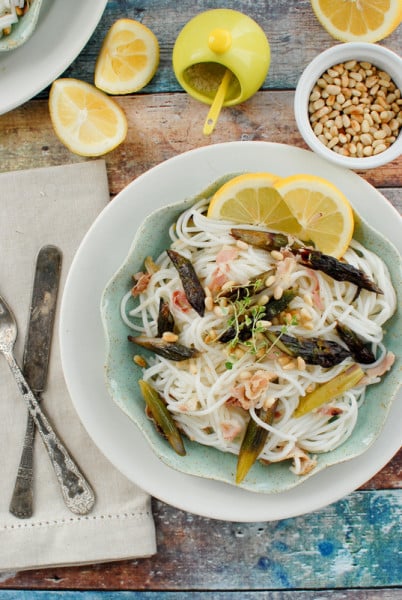 The resulting pasta surpassed my hopes. It was light, fresh, lemony, punctuated by pieces of the sweet roasted asparagus and salty pancetta. It could be eaten warm or chilled for a perfect celebration of spring!