Here is a super easy trick to rev up your Halloween party. A frozen juice 'hand' floating in 'Off With Your Hand' punch or any drink with keep things cool and delight your guests!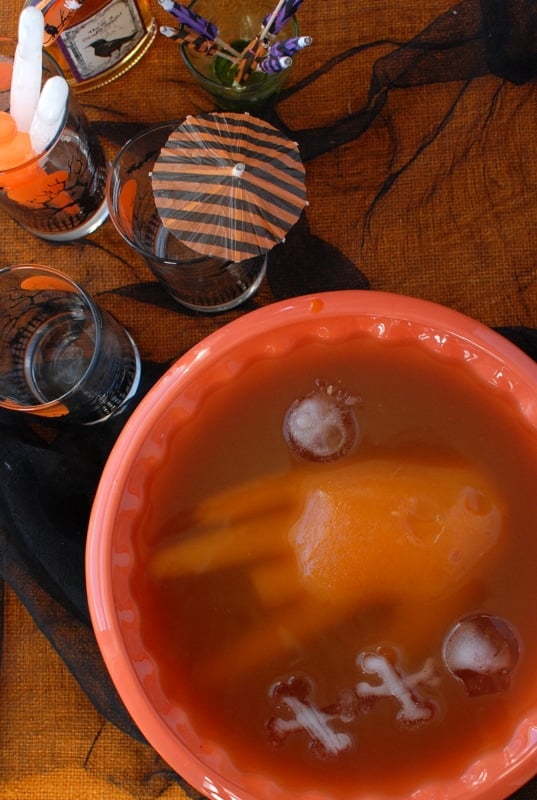 As the seasonal whimsy continues to abound, I have one more quick, fun Halloween treat to share; 'Off With Your Hand' Halloween Punch (title credit to my 9 year old). Over the years we've cultivated some Halloween favorites for home celebrations or school parties. Graveyard Cupcakes, Rustic Mini Pumpkin Cakes and Great Pumpkin Pinata Cake are certainly favorite sweets that are loads of fun.
My not-so-secret M.O. is always high impact with ease. This favorite was inspired after a surgery when being sent home with a mutated ice pack fashioned of a filled, frozen surgical glove.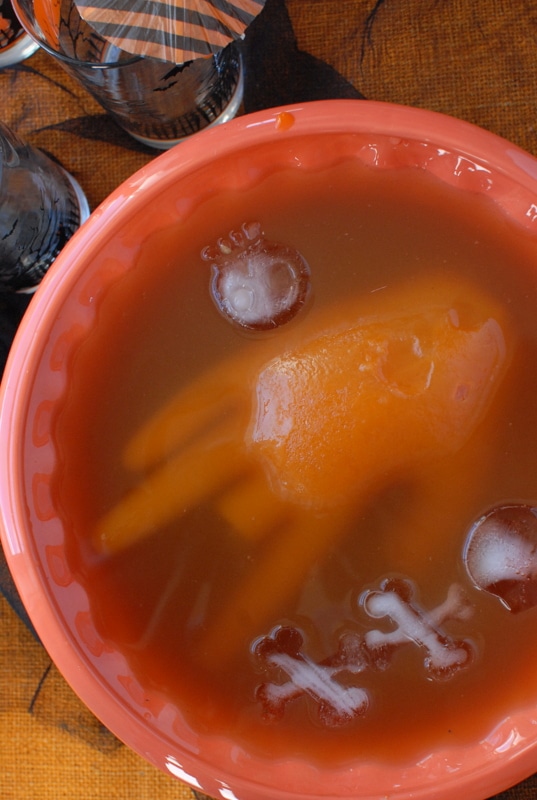 It's simple. Vinyl medical gloves (available at any mainstream drug store or online) filled with juice of your choice (preferably a juice with complimentary flavor to the punch you make), secured with a rubber band and frozen to function as the ice in your festive punch but also an eerie reminder of Halloween! Be sure not to use any gloves with powder in them. You can use any punch recipe though I'm sharing one we whipped up with seasonal flavors. You can make a frozen hand with water too however as it melts it will dilute the punch and I've found they melt faster than a juice hand.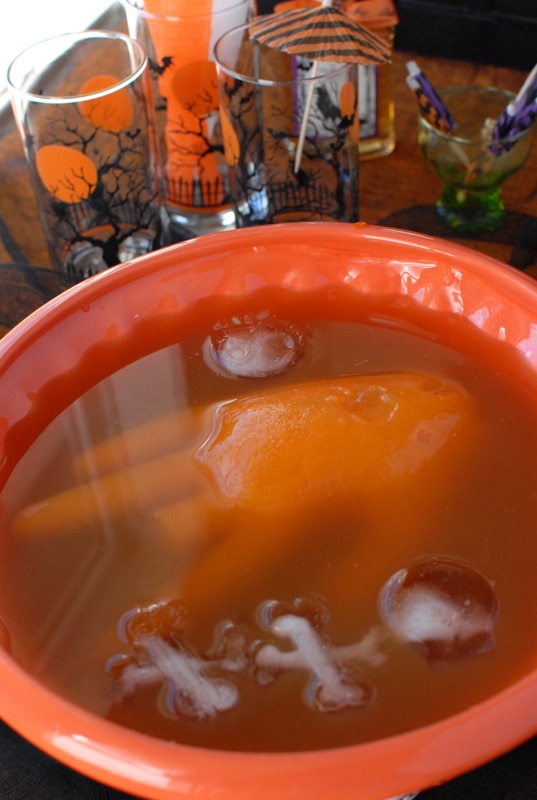 When removing the glove use a sharp pair of scissors. I could not find mine when needing to remove this glove and used a sharp knife which ended in a finger loss. I liked the creepy effect in the end but suggest using the scissors to ensure your hand keeps all its digits! If making this punch for an adult party, it certainly could be spiked (ensure there are no little ghouls or goblins around who might accidentally take a scoop!). If your party will span several hours, creating more than one frozen hand beforehand works great to swap in when the first one had melted!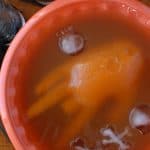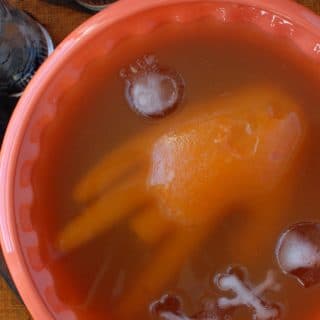 Severed Frozen Hand
Ingredients
Vinyl Medical Gloves

, non-powdered

Juice

(about 2 cups per glove)

Rubber Bands

Sharp scissors
Instructions
Fill a glove with juice of choice, careful to leave room to secure the glove closed. Ice expands so over filling can lead to the glove breaking.

Twist the top of the glove closed and secure with a few rubber bands to ensure no leakage.

Place the glove in the freezer flat to freeze overnight.

When ready to serve punch, cut the glove off of the frozen hand with sharp scissors by cutting from the glove opening up the palm and carefully down the length of each finger, then peel the glove off. Place in the punch bowl for a ghoulish surprise!