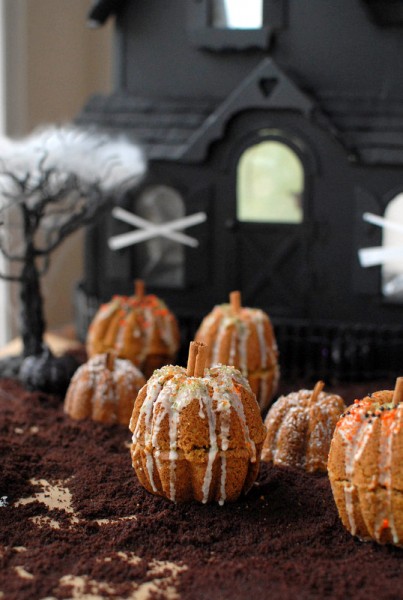 I can think of no other holiday with as much whimsy as Halloween.  Being the lead off to the long holiday season I find Halloween is embraced with all the orange and black people can muster.  After all who does not enjoy the idea of assuming a new personae for a day?  I myself dress up annually and my costumes have ranged far and wide.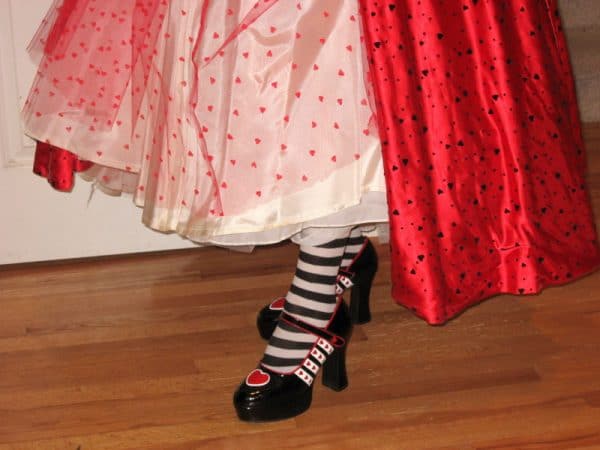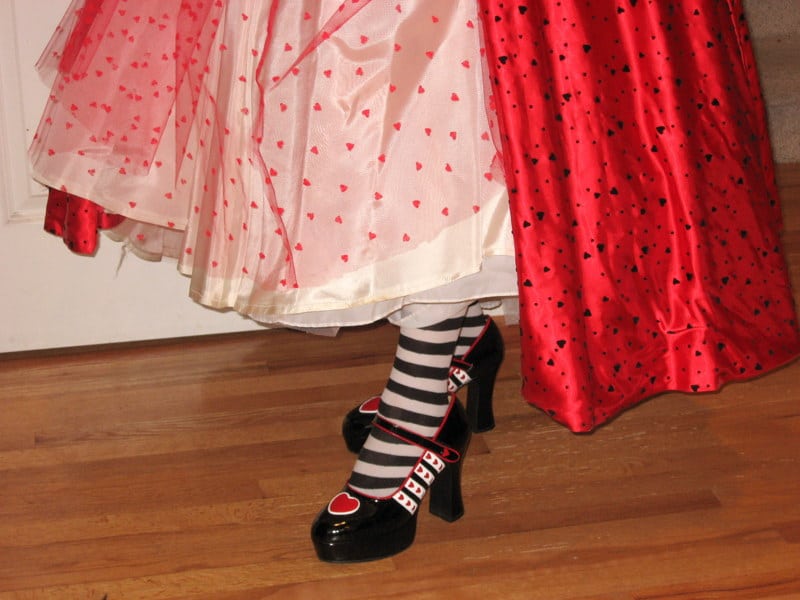 When my family first became gluten free, I felt I'd be baking a lot from scratch.  No more ordering birthday cakes from a local bakery.  And with that I wanted to make sure the occasions were as festive as when we did eat gluten.  Decorative cake pans did a lot of that for me until I discovered so many gluten free options in recipes and mixes (though I still love the novelty of the unique baking pans!).  I frankly had no idea there were so many selections available from either Nordicware or Wilton (the latter perfect especially for younger children's birthday parties).
The first holiday that befell us after my children and I became gluten free was Halloween.  I did not bake Halloween cakes when we did eat gluten but the variety of pumpkin pans were irresistible to me.  This Pumpkin Patch Pan has been in high rotation over the years, turning out a variety of cakes with this recipe being a favorite and one synonymous with the Halloween season (though it's great for Thanksgiving too).  It's a simple, moist pumpkin spice cake; light and singing the flavors of the season!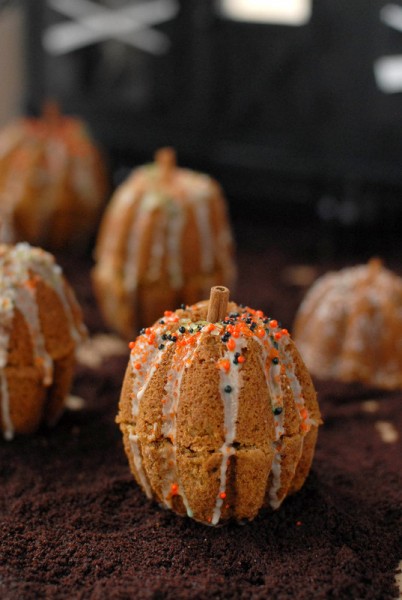 Should you not want to invest in the specialty pan, these can certainly be made as regular cupcakes, perhaps frosted with your favorite frosting (or this Orange Cream Cheese Frosting) and a little candy pumpkin; or simply glazing as I have here with seasonal decorating sugars.  They make an unusual treat, and one enjoyed by children and adults alike.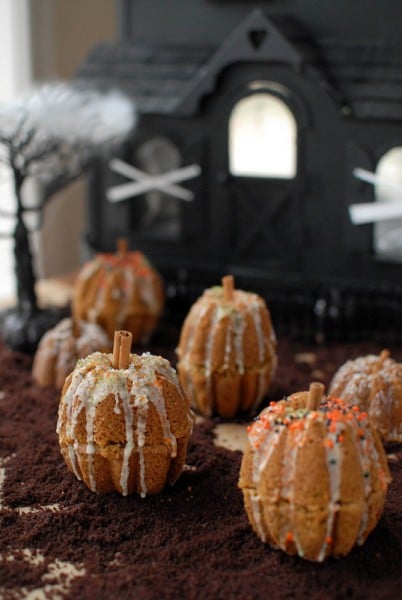 Rustic Mini Pumpkin Cakes
These irresistable mini pumpkin cakes are a delight for children and adults alike! The pumpkin, spice cake is light, moist and tastes like fall.
Ingredients
1 ½ cups plus 2 tablespoons flour (gluten free or with gluten)
1 ½ teaspoon baking powder
½ teaspoon baking soda
1 1/8 teaspoon salt
2 ½ teaspoon ground cinnamon
1 teaspoon ground ginger
1 teaspoon nutmeg, preferably freshly ground
½ teaspoon allspice
1/8 teaspoon ground cloves
7 tablespoons butter, softened/room temperature
3/4 cup light brown sugar, packed
¾ cup granulated sugar
2 eggs, room temperature
½ cup milk
¾ cup pumpkin puree
Instructions
Preheat the oven to 350 degrees. If using Pumpkin Patch pan, prepare the cake wells with cooking spray or by greasing and flouring them. If making cupcakes, prepare the wells with cupcake papers.
Sift together the dry ingredients: flour, baking powder, baking soda, salt and the five spices. Set aside.
In the bowl of a standing mixer (or in a large bowl using a hand mixer) beat butter until smooth. Add the brown sugar and granulated sugar; beat until fluffy, scraping sides of mixing bowl if necessary.
Add eggs to butter-sugar mixture, allowing each egg to be fully combined before adding the second egg.
On low speed, add the flour mixture and milk; starting and ending with flour. Beat until fully combines. Scrape bowl if necessary.
Add the pumpkin puree and beat until fully combined.
Fill cake wells 2/3 full and bake for approximately 20 minutes until a toothpick inserted comes out clean. Allow cake pan to cool on cooling rack for 15 minutes. If using the Pumpkin Patch pan (not making regular cupcakes), use a serrated/bread knife to cut off any cake that has rise above the top of the pan before removing them from the pan. Place the knife on its side flat on the top of the cake pan, gently slice back and forth, keeping the knife flush with the pan to create a flat bottom for the pumpkins. Turn cakes out of pan and allow them to cool to room temperature before decorating.

To Make Mini Pumpkins

: If using the Pumpkin Patch you will note there is a leaf design on the top of half of the cake wells. To make a full mini pumpkin, find the corresponding size top and bottom and place them together in the correct orientation. After glazing, frosting or simply sifting with powdered sugar, insert part of a cinnamon stick as a stem making sure it's removed before eating! Half pumpkins are cute too; just use one of the cakes and decorate as you choose.
Notes
Recipe adapted from Williams-Sonoma
https://boulderlocavore.com/rustic-mini-pumpkin-cakes/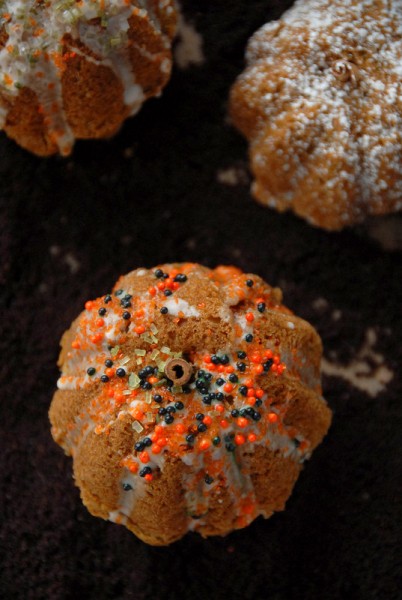 [mpprecipe-recipe:87]