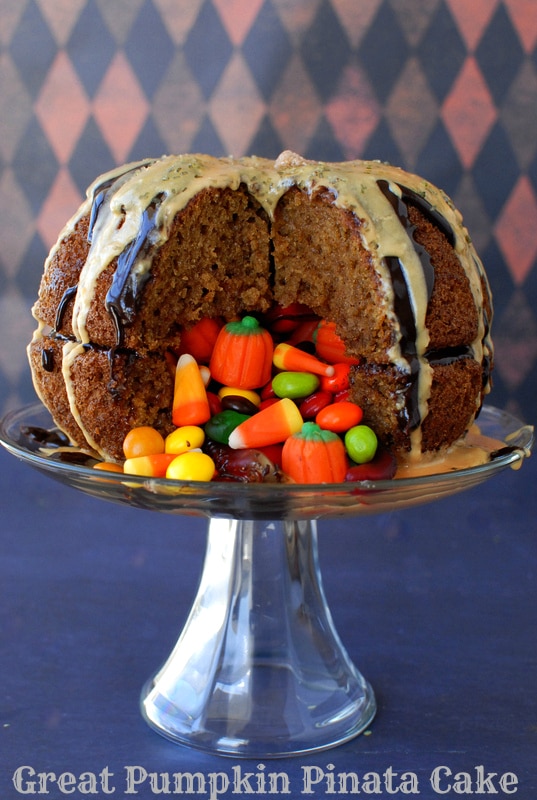 Though I love tradition as much as the next girl, I strive to come up with a new surprise dish every holiday. Something that will really 'wow' my family and friends, and be unexpected. I love a good surprise and finding a treasure so the idea sprang to mind to hide something inside a pumpkin cake!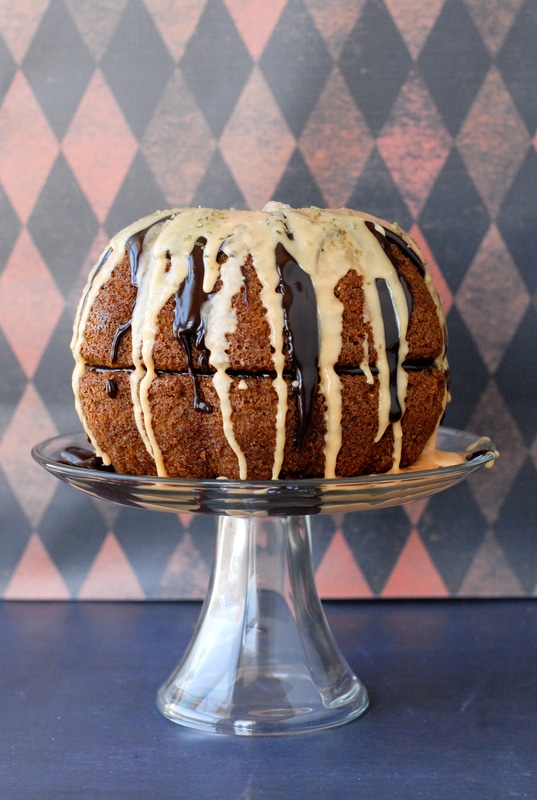 When we became gluten-free over 8 years ago I purchased a number of specialty cake pans. Gluten-free cakes were not to be found at local bakeries and there truly weren't gluten-free cake mixes readily available either. Since I'd be making all my kids' birthday cakes I found myself with a great supply of whimsical pans from both Wilton (great themed pans for birthday cakes) and Nordicware. Nordicware makes loaf pans, sheet cake pans with designs and eccentric themed Bundt style pans. Some of the first I purchased were for Halloween when I bought mini Pumpkin Patch cake pans (the volume of a cupcake shaped like a pumpkin) and a Great Pumpkin Pan.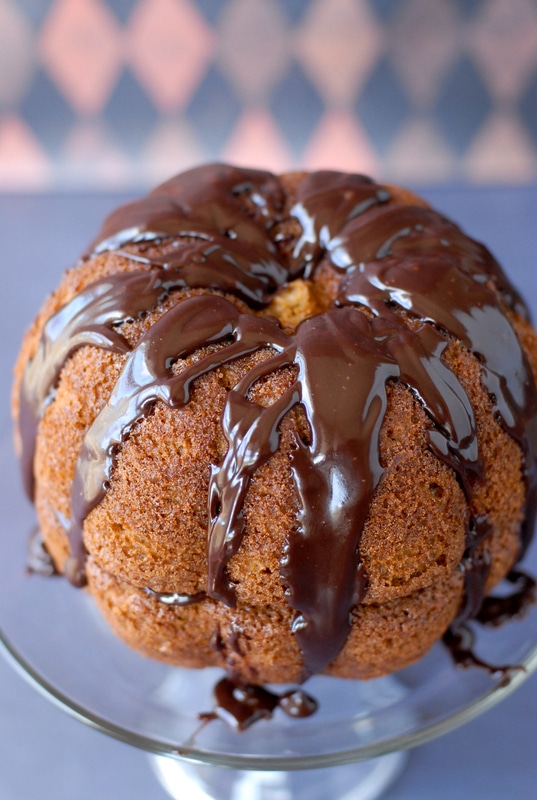 I could imagine my kid's faces when cutting into the Great Pumpkin cake to find it spilling with Halloween candy! I love to engineer these types of baking projects, thinking through every step and testing to my 'hypothesis'. Early this year I made a Hidden Heart Valentine's Cake and Hidden Rainbow Easter Egg Cake that were great fun. Now I'll be adding this Great Pumpkin Piñata Cake to the holiday mix!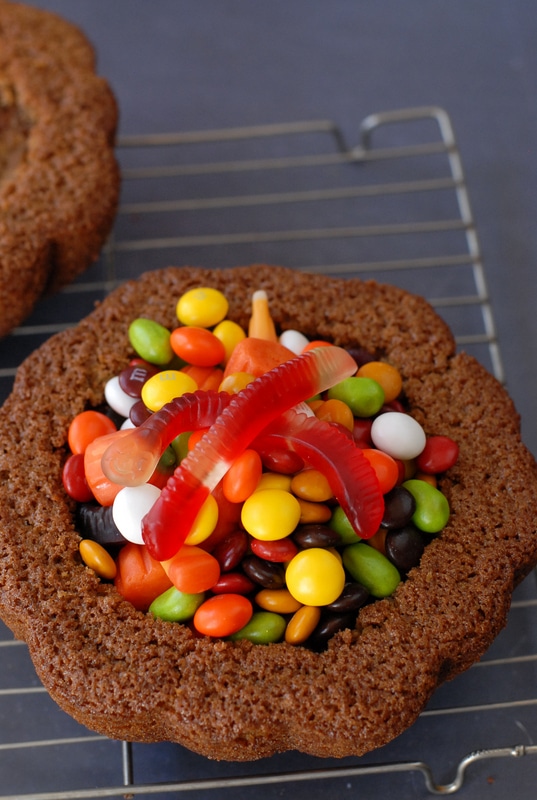 This cake is easy to make. It uses a normal recipe or box mix for a 2 layer cake to fill the pumpkin pan halves. The steps to stuff it are easy as well. I think the most difficult challenge you'll have is picking a mix from all the Halloween candy available! Also should you not wish to purchase this cake pan, I did see a cute pumpkin cake on Pinterest that was supposedly made using cake baked in two ridged Bundt pan. If using Bundt pans do not use the type with a large hole in the middle as you won't easily be able to close them off to hide the candy safely inside.