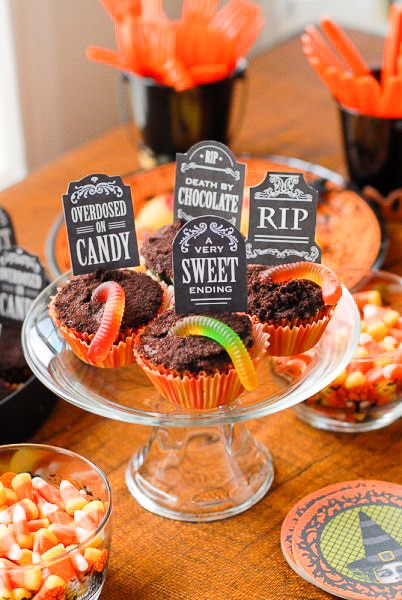 I love Halloween. I forewarned a few weeks ago there would be a pause in my usual simple, healthier cuisine to post some unexpected fare and projects honoring this ghoulish season. The Halloween Trick-or-Treat Wreath and Candy Corn Martini were a sampling!
This is a big decorating holiday at my house as well. As with many things, I don't like to go mainstream. A number of years ago I learned about a craft of primitive folk art, or 'Prim' that celebrates this holiday like none other. Their projects are often made from muslin fabric dyed with black tea, papier mache in imperfect forms of skeletons, black cats and witches. You can find these wares on eBay or Etsy and their rustic form is perfect for the holiday.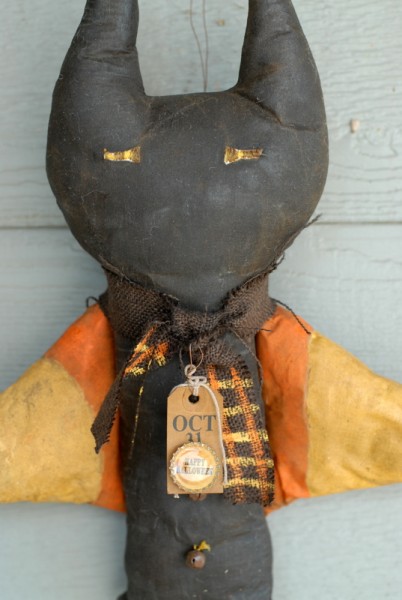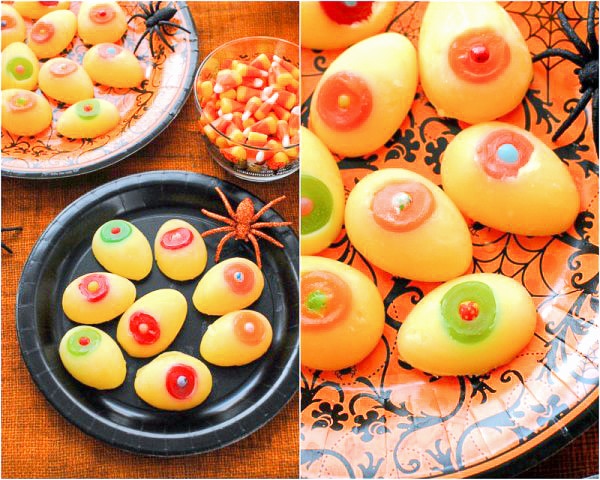 Halloween gatherings are always fun. I find however as much as I'd like to delve into extensive preparation I rarely have the time. There are some fun foods that mark the holiday and don't take hours of preparation. A favorite for us is Graveyard Cupcakes. Using your favorite cake and frosting mixes, they can be made by older children or adults. Presenting like little dirt graveyards, complete with creepy worms, they are a great treat for a school or personal party, or an unexpected surprise.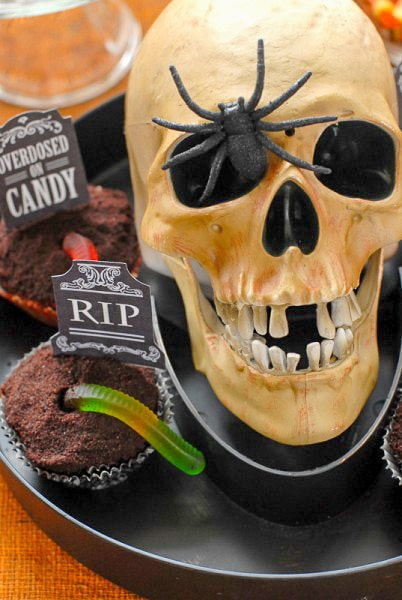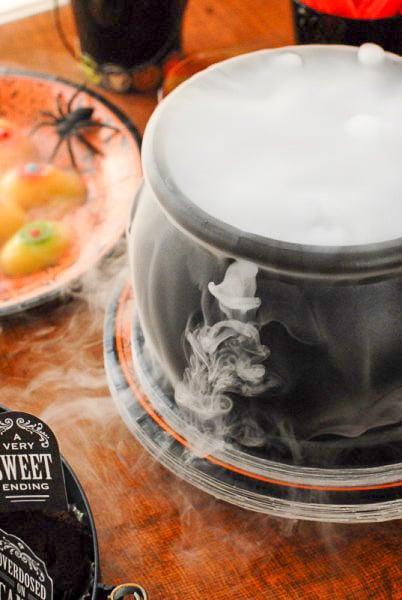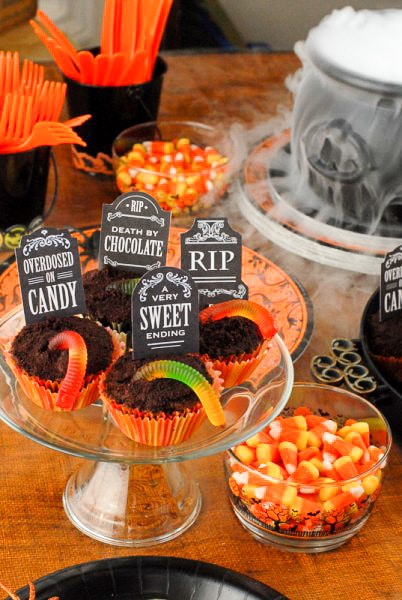 As much as I love baking from scratch, I just can't always manage it. Being gluten free, my personal favorite mixes by far are from Pamela's.  Available widely in stores and online at Amazon.com, I find they are not only delicious but with an indistinguishable end result from gluten products. For those at altitude, they bake without flaw. I've tried many mixes during my gluten free tenure, many of which have disappointed; and there is nothing worse than experimenting with a new mix and having it fail. Not only do the Pamela's mixes bake as you'd expect, but the flavors are rich and well rounded. I'm not a spokesperson or advertiser for Pamela's but want to share my consistently positive experience with their products for all gluten free bakers out there in the event you have not tried them.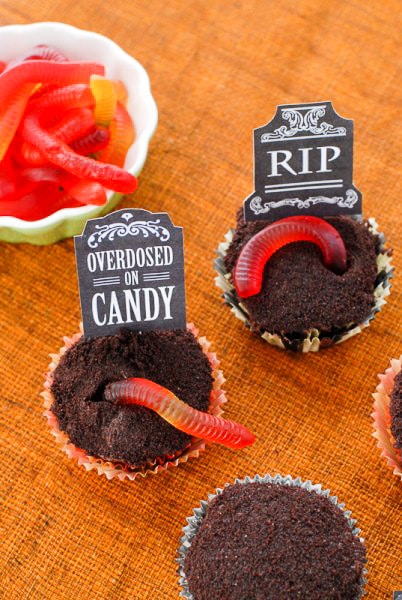 The printable cupcake topper link is included in the recipe below!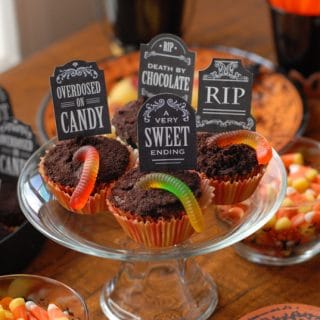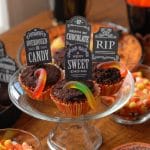 Graveyard Cupcakes
These cupcakes are very simple, delicious and bring a Halloween festivity whenever they are served! A key step with this recipe is frosting each cupcake and dipping it into the cookie crumbs one at a time to allow the 'dirt' to adhere to the frosting.
Servings
12
cupcakes (can be adjusted as needed)
Ingredients
12

chocolate cupcakes

(preferably baked in Halloween themed cupcake papers)

1

batch

chocolate frosting

Chocolate cookies/wafers

, processed in a blender/chopper/food processor to yield 1/2-3/4 cups

1-2

pieces

white cardstock

Lollipop sticks

(note: I used 6 inch sticks, cut in half and each half worked great)

Tape

Gummy worms

(one package)

Chopstick

(or other implement the width of a gummy worm to make a hole in the cupcake)
Instructions
Using this link, print the tombstones on the white cardstock. Cut out the tombstones and tape a lollipop stick to the back, ensuring when inserted into the cupcake the paper tombstone sits flush with the top of the cupcake.

Place ground cookies crumbs in a small bowl.

Frost the cupcakes one by one. When frosted, place the frosted top of the cupcake in the cookie crumbs. Gently turn the cupcake until the top is covered and no frosting is showing.

Insert a tombstone in the cupcake. With the chopstick make a hole in a desired location and insert one end of a gummy worm into the hole.
Nutrition Facts
Graveyard Cupcakes
Amount Per Serving
Calories 303
Calories from Fat 99
% Daily Value*
Fat 11g17%
Cholesterol 0mg0%
Sodium 209mg9%
Potassium 114mg3%
Carbohydrates 48g16%
Protein 2g4%
Vitamin A 20IU0%
Vitamin C 0.1mg0%
Calcium 59mg6%
Iron 1.2mg7%
* Percent Daily Values are based on a 2000 calorie diet.