This Gift Guide includes well loved small appliances, kitchen tools and kitchen gadgets proven in the Boulder Locavore kitchen! Great gift and stocking stuffer ideas for all who love to cook (and want it to be easier)!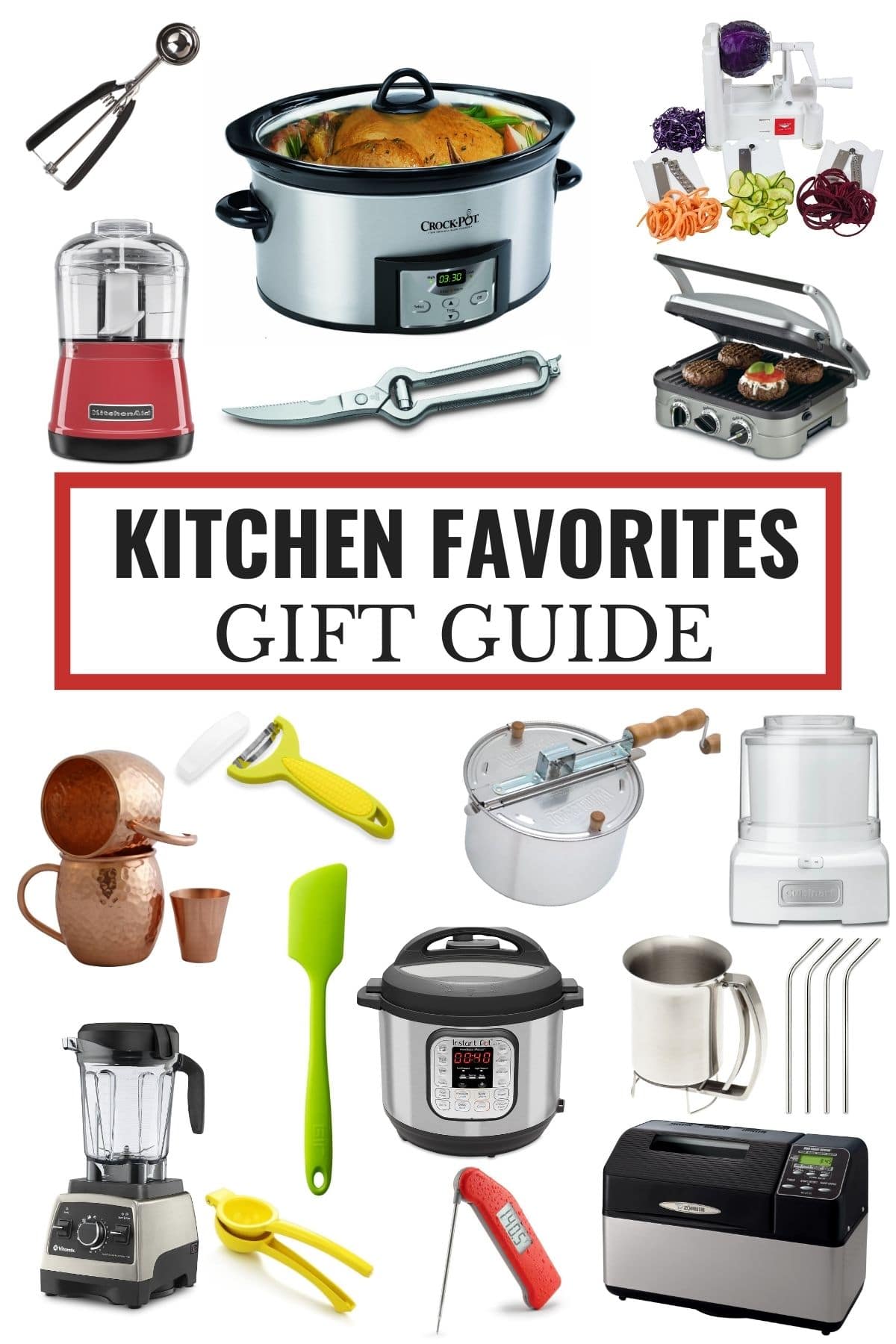 Each year I'm asked to share my favorite kitchen tools. I get hundreds of emails from readers asking for my favorite brands and what I'm using on specific recipes.
This year I'm jumping in front of the shopping season to share what I use and the kitchen tools I love and couldn't live without.
They are all quality made and proven to make cooking easier.
With Amazon Prime Days being Tuesday October 13 and Wednesday October 14, 2020 I'm getting the list out for some early shopping.
Best Kitchen Tools List
For each kitchen tool there is a link in the name that goes to Amazon.com. Whenever possible I've linked to the specific kitchen utensil I have personally.
You'll find items in every price point, and from little less expensive gadgets to small appliances.
If I've missed anything please let me know and I'll be happy to help you find something you are interested in.
Have any questions? Leave a comment below and I'm happy to answer.
Don't miss our 10 MUST HAVE Kitchen Tools for Less Than $20 too. There is some overlap with this list and other new affordable ideas too!
Lifesaving Small Kitchen Appliances
Mini Chopper: I have a great set of knives but I'm a bit lazy with my prep. My chopper does most of it. I keep it on the counter and it is used multiple times a day. They last forever too.
Griddler: I LOVE the Griddler. I bought it a few years ago and since have given them as gifts and for giveaways. It is a griddle and panini maker as well as has waffle plates available to purchase. They make a mean indoor burger, grilled cheese sandwich, hot dogs; can open to use flat for bacon and eggs and so much more.
Instant Pot: An Instant Pot is a brand of multi-cooker device. Several different types of cooking can be done in this little space saving pot from making yogurt to pressure cooking which is really its claim to fame. They have taken off like gangbusters with a devoted user base with good reason.
When using the pressure cooking function, recipes cook much faster and retain more nutritional benefit being cooked in an enclosed device.
The sizes available are 3-quart, 6-quart and 8-quart. Most online recipes are developed using a 6-quart device. If you have a larger family an 8-quart might better meet your needs. This is the Instant Pot I have and have given many times as gifts too.
For recipe ideas here is my Instant Pot Recipes collection with these Easy Instant Pot recipes perfect for new Instant Pot owners.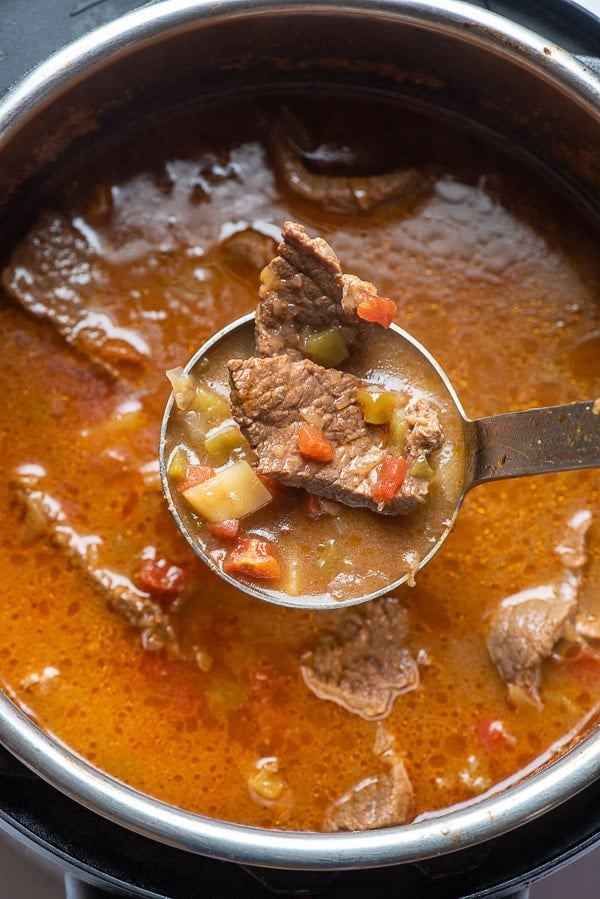 Cuisinart Ice Cream Maker: another treasure I've given away multiple times on Boulder Locavore. So easy to use and we use ours all year round. The sky is the limit on what you can make (and take a peek Here is our ice cream recipes collection for your inspiration).
Crockpot Slow Cooker: I use two slow cookers but this is my go to. It's a 6-quart programmable slow cooker. You select the temperature and the time on the machine. This model also has a locking lid which is handy if you plan to transport the crockpot (the lid should not be locked when cooking). The larger size can accommodate almost any slow cooker recipe size.
If you are looking for a recipe suggestion you can find all my Slow Cooker recipes here. Right now mine is full of this apple cider recipe.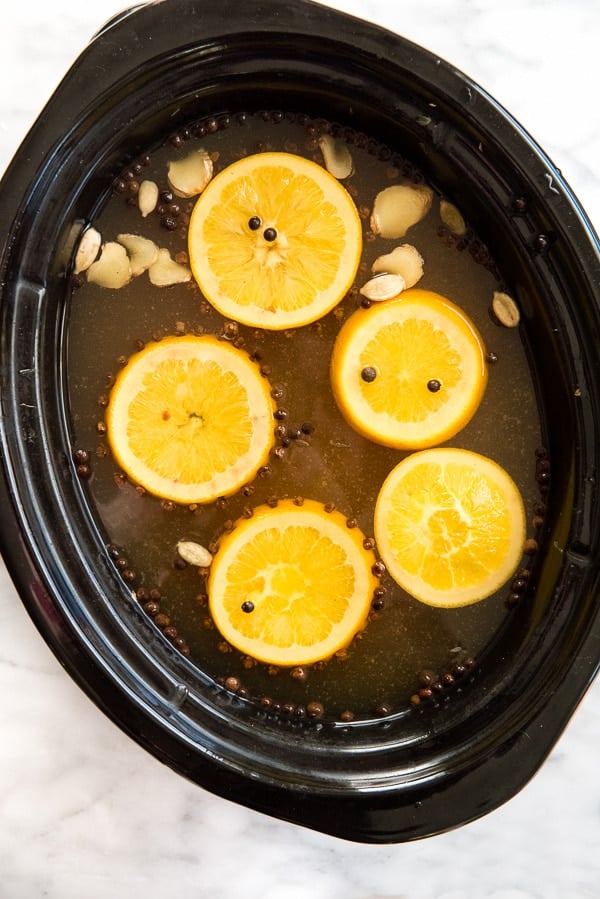 Vitamix Food Prep machine: When my husband bought this as our Christmas gift a few years ago I secretly felt like it was insanely expensive for a blender AND how much do you need a blender to do anyway. It's not a blender. It does blend (I make smoothies in it regularly) but it does so much more. It can turn a liquid mixture into sorbet or soup with a specific setting. It has a cleaning function. It can blend things more robustly than any blender I've owned. It is an investment but one that won't let you down. Many people also like Blendtec and Ninja brand (the latter is more moderately priced but still has more features).
Zojirushi Bread Maker: Definitely a top of the line bread machine but one that has been cranking out gluten-free bread for us for over 15 years (at a rate of a loaf or more a week). We've never had an issue with it and there are multiple settings for all sorts of bread. We also own a Zojirushi Rice Maker and love it too.
'Couldn't Live Without It' Kitchen Tools & Utensils
Oxo Cookie Scoops: I never thought a cookie scoop could make cookie baking much easier but they do. In three sizes you can scoop equal amounts of cookies (muffin mix, ice cream, etc) and with a squeeze the batter is dropped out of the scoop onto a baking sheet. Easy peasy. They make things go much faster with less mess.
Poultry Shears: My husband bought a pair by Wusthof years ago and we use it every time we roast a chicken, cut up a carcass for making stock or any time a heavy duty meat/bone cutting task comes up. They come in multiple price ranges and make quick work of cutting up chicken in a way a knife just can't.
Instant Read Thermometer: Another life-changing tool, an instant read thermometer can make the difference in pulling meat from the oven or grill at exactly the right temperature or making candy or marshmallows perfectly. No waiting for it to come to temperature. It is the one sure way to test if meat is cooked and can be used when making candy too.
Kitchen Scale: many recipes require a weight measurement for ingredients and that makes a kitchen scale invaluable. Digital models are small and handy. I have an OXO kitchen scale with the digital read out able to be pulled out from the scale. When measuring a large mixing bowl or meat on a dinner plate I can pull out the read out to see it easily.
Potato Ricer: A potato ricer is a squeeze handled device that mashed cooked potatoes through a small disk. They come with multiple disks each with different size holes. I truly believe they make the smoothest mashed potatoes ever!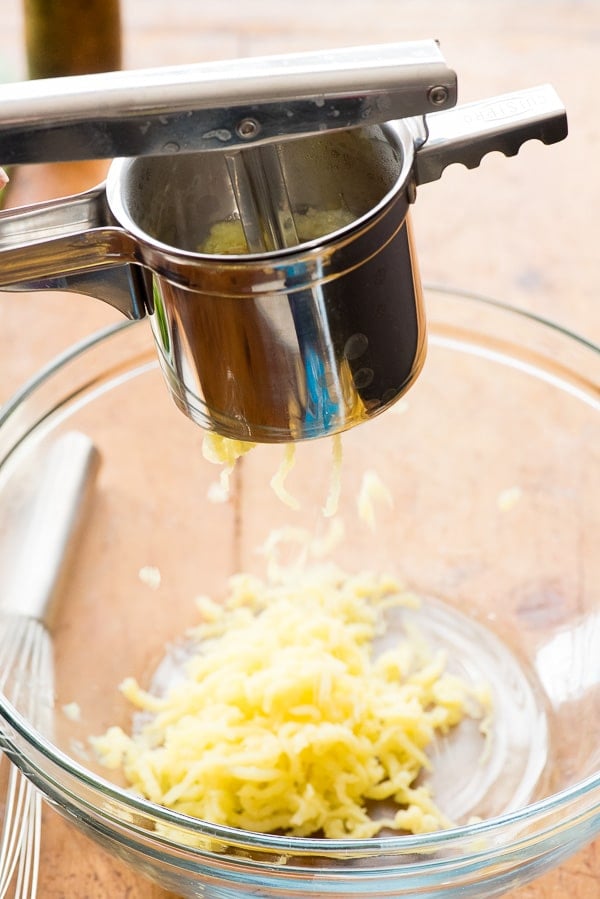 Gir Spatulas: I mentioned these in a gift guide last year and I'm still madly in love with them. They have the perfect tension and flexibility ratio and come in a gazillion great colors. You wouldn't think a spatula could be life-changing but these are.
Citrus Squeezer: I have owned three of these, one for limes, for lemons and for oranges. Since I bought mine they have creatively combined the lemon and lime squeezer putting two sizes of plates in one squeezer. Having an orange squeezer too is handy. I have three of these and use them when I juice citrus for smoothies, recipes or cocktails almost daily. They are easy to use and affordable.
PRO TIP: before juicing place the whole citrus fruit in the microwave for 10 seconds. This helps release more juice.
When using a handheld juicer squeeze the fruit half on both sides. Put it in the cavity rounded side down, juice. Flip the fruit over, juice again. You'll get the most juice this way.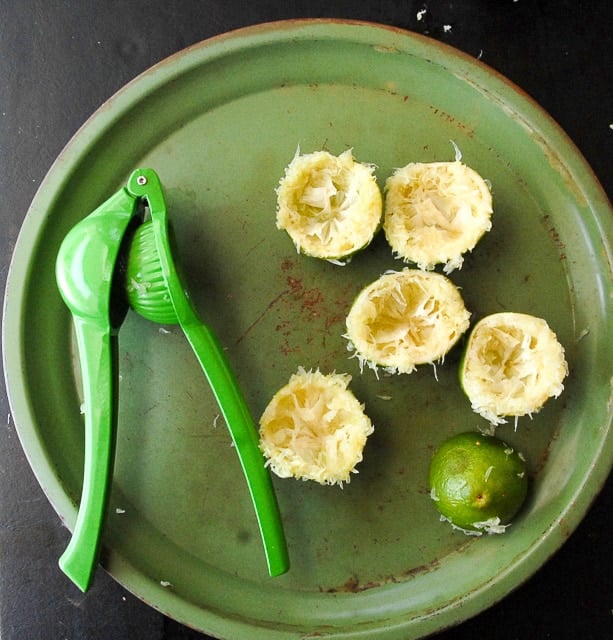 Favorite Kitchen Gadgets
Spiralizer: Spiralizers are small gadgets that come with interchangeable plates or disks that allow 'noodles' or ribbons to be made with vegetables and fruits. It's a great way to create alternative 'pasta' and get more fruits and vegetables into your diet.
Recipes like Butternut Squash Noodles or delicious vegetable ribbons as in this Mediterranean Salad. It's great for whimsical food too like this Halloween Salad.
When I bought mine a few years ago I fully expected it be one of those gimicky things I'd really never use (sort of like buying sarongs on a beach vacation to realize once at home you will never wear them). So wrong. One of my most popular recipes is a sprializer recipe for good reason. They are a perfect way to create simple, fresh, flavorful dishes and they are very affordable too.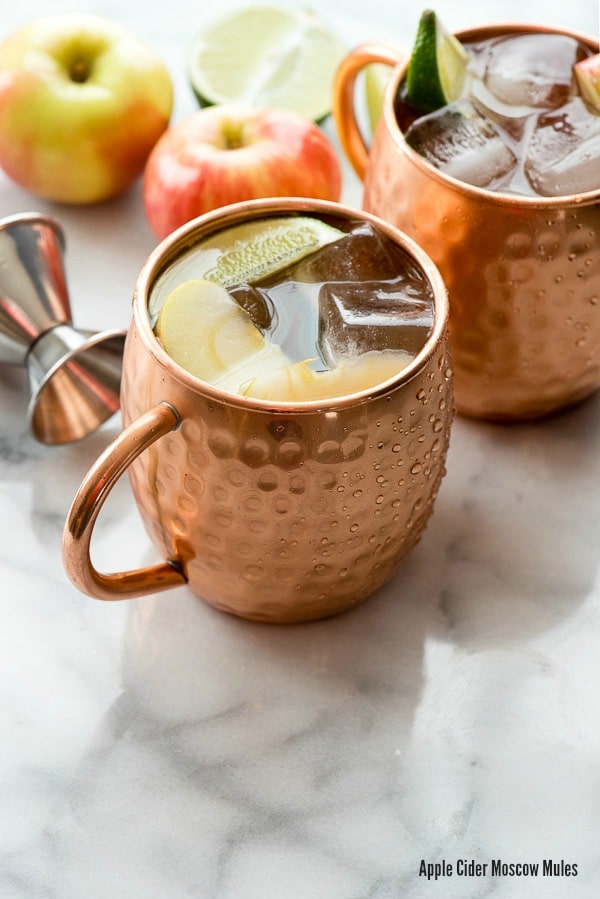 Copper Moscow Mules mugs: I received so many emails asking me about these mugs and where to buy them after posting a these Apple Cider Moscow Mules! The history of Moscow mules and copper cups is a long one and with the cocktail back in vogue this is a great set and well priced.
Corn Zipper: a must have to remove corn from the cob. It truly feels like cutting through butter and the kernels come off intact in a jiffy. The kernels can be removed from a cooked ear of corn or raw. It takes them off in minutes with no effort. This remains on the top of my gadget list after years of using and giving it for gifts.
Whirley Pop Stovetop Popcorn Popper: If you love popcorn you need this. It makes perfect popcorn every time. It pops the corn on the stove top but with a sweeping arm controlled by crank handle to prohibit 'old maids' (my kids think that is the saddest name for unpopped kernels ever) and burning.
Better Zester: Zesters are used to remove the outer skin from citrus fruits. I never imagined one could be so much better than others but this one is. It zests like a dream. Everything feels like zesting butter. It only removes the outer skin, never the bitter white pith underneath. It also has a removable back cover with measurements so if zesting a specific amount, it will display how much you've zested.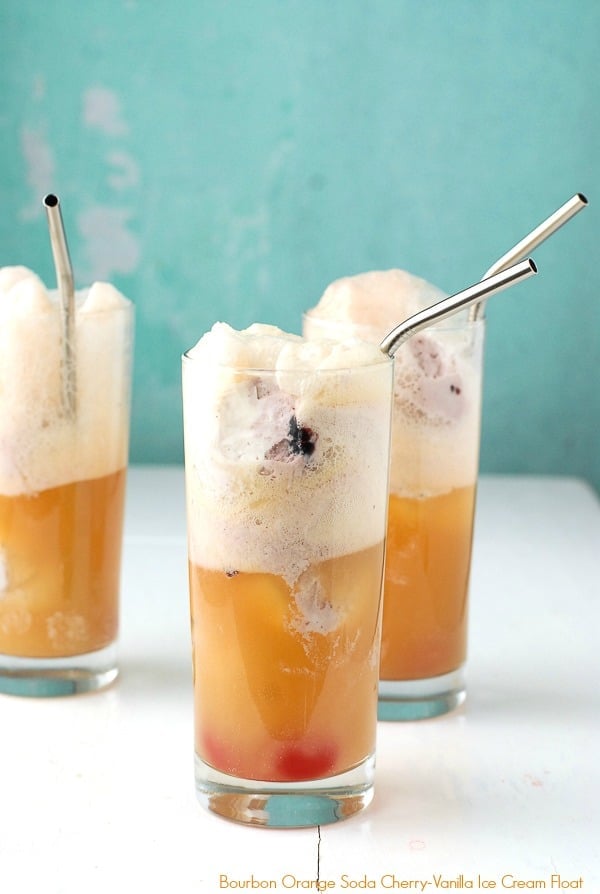 Metal Straws: You wouldn't think a straw could make a drink more refreshing but I maintain these do. We have multiple packs and love that they are chic and easy to clean too (they come with a tiny brush).
Pancake Batter Dispenser: great to measure out pancakes one handed AND to fill cupcake or muffin molds without getting batter all over the pan. Little home chefs love using it too!
More You'll Love!