Kitchen Favorites Gift Guide for well loved small appliances, tools and gadgets proven in the Boulder Locavore kitchen! Great gift and stocking stuffer ideas for all who love to cook (and want it to be easier)!
Mouse over any item below for more information or link to the product page! Mobile users may need to use the links below the collage to access more information.
Oxo Cookie Scoops  |  CrockPot  Slow Cooker  |  Sprializer  |  Kitchenaid Chopper  | Poultry Shears  |  Griddler  |  Copper Moscow Mule Mug and Shot glass set  |  Corn Zipper  |   Stove top Popcorn Popper  |  Ice Cream Maker  |  Metal Straws  |  Pancake Batter Dispenser  |  iCoffee Single Cup coffee maker  |  Gir Spatulas  |  Vitamix Food Prep  |  Citrus Squeezer  | Instant Read Thermometer  | Zojirushi Bread Maker
I called a longtime friend yesterday who lives in Santa Fe. While I was slowly driving to avoid an accident in single digit temps and new falling snow, she was describing a festive wrapping station in her living room where she was preparing gifts to ship and holiday cards (she really makes THE best cards) to mail. It felt so fun and so far from my reality. I need to jump on my gift purchases and thinking you might to I'm sharing my Kitchen Favorites Gift Guide.
I just received an email from a reader thanking me for doing the legwork for her on kitchen product recommendations. She is busy and doesn't have the time to comb through websites let alone go to stores and wonder what the good brands are to buy. I'm a bit of a resource-a-holic and am always happy to share what is working in my kitchen. I get comments or emails weekly asking about particular appliances I use and try to include links in my blog posts. It seemed a perfect time to share some of that in the list!
The list is a wide-ranging mix of what I'd call investment products (those that will last for years) and others that would be stocking stuffers; little items that make working in the kitchen easier and someone would love in their Christmas Stocking.
You can either click on the product in the photo collage above OR the product name in the links below it. They both go to Amazon.com to the product pages.
Oxo Cookie Scoops:  I never thought a cookie scoop could make cookie baking much easier but they do. In three sizes you can scoop equal amounts of cookies (muffin mix, ice cream, etc) and with a squeeze the batter is dropped out of the scoop onto a baking sheet. Easy peasey.
Crockpot Slow Cooker:  If you are a regular reader you've watched my Slow Cooker recipe section grow and this is the slow cooker I use. I love that it's programmable; set it and forget it. The larger size is flexible for any size recipe you want to make. Right now mine is full of this.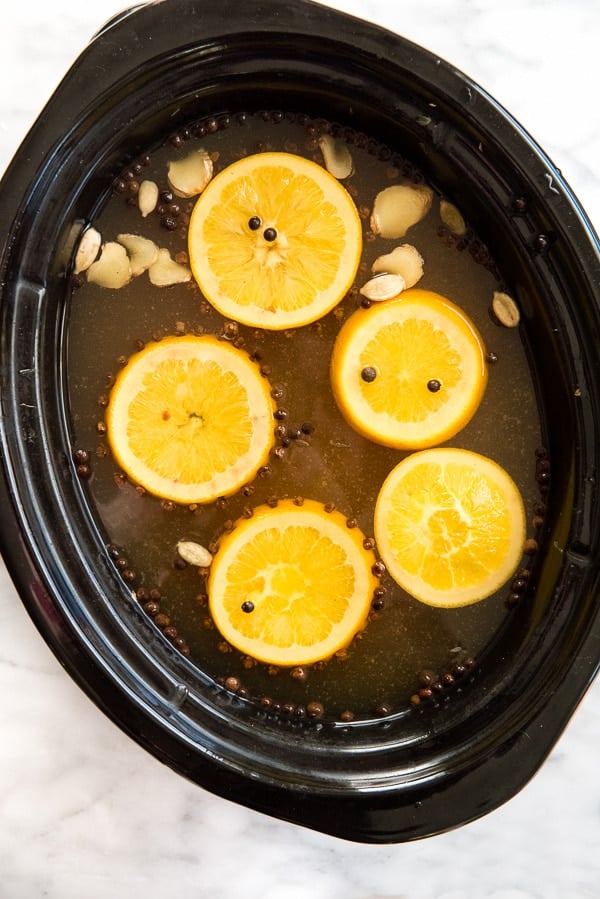 Spiralizer:  When I bought mine a few years ago I fully expected it be one of those gimicky things I'd really never use (sort of like buying sarongs on a beach vacation to realize once at home you will never wear them). So wrong. One of my most popular recipes is a sprializer recipe for good reason. They are a perfect way to create simple, fresh, flavorful dishes and they are very affordable too.
Kitchenaid Chopper:  I have a great set of knives but I'm a bit lazy with my prep. My chopper does most of it. I keep it on the counter and it is used multiple times a day. They last forever too.
Poultry Shears:   My husband bought this pair years ago and we use it every time we roast a chicken, cut up a carcass for making stock or any time a heavy duty meat/bone cutting task comes up.
Griddler:  I LOVE the Griddler. I bought it a few years ago and since have given them as gifts and for giveaways. It is a griddle and panini maker as well as has waffle plates available to purchase. They make a mean indoor burger, grilled cheese sandwich, hot dogs; can open to use flat for bacon and eggs and so much more.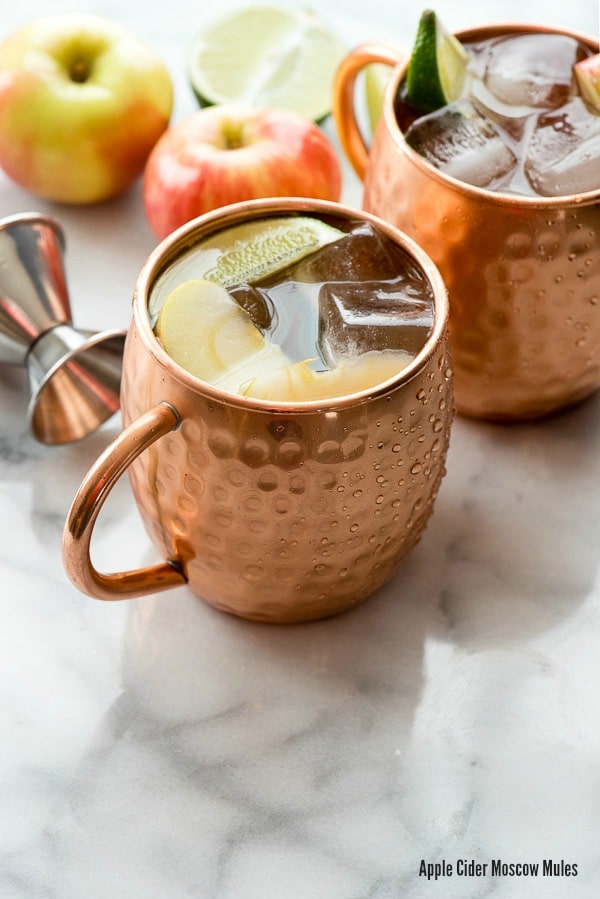 Copper Moscow Mules mugs:  I received so many emails asking me about these mugs and where to buy them after posting a these Apple Cider Moscow Mules! The history of Moscow mules and copper cups is a long one and with the cocktail back in vogue this is a great set and well priced.
Corn Zipper:  a must have to remove corn from the cob. It truly feels like cutting through butter and the kernels come off intact in a jiffy.
Whirley Pop Stovetop Popcorn Popper:  Another true love and one I've given away multiple times on Boulder Locavore. It's the fun of old school popcorn popping on the stove but with a sweeping arm controlled by crank handle to prohibit 'old maids' (my kids think that is the saddest name for unpopped kernels ever).
Cuisinart Ice Cream Maker: another treasure I've given away multiple times on Boulder Locavore. So easy to use and we use ours all year round. The sky is the limit on what you can make (and take a peek here is you need inspiration).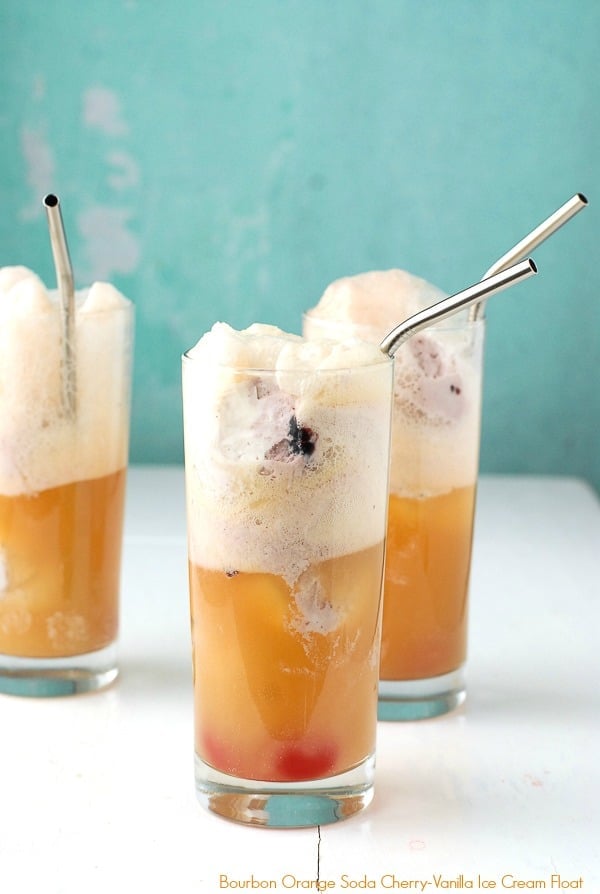 Metal Straws:  You wouldn't think a straw could make a drink more refreshing but I maintain these do. We have multiple packs and love that they are chic and easy to clean too (they come with a tiny brush).
Pancake Batter Dispenser:  great to measure out pancakes one handed AND to fill cupcake or muffin molds without getting batter all over the pan. Little home chefs love using it too!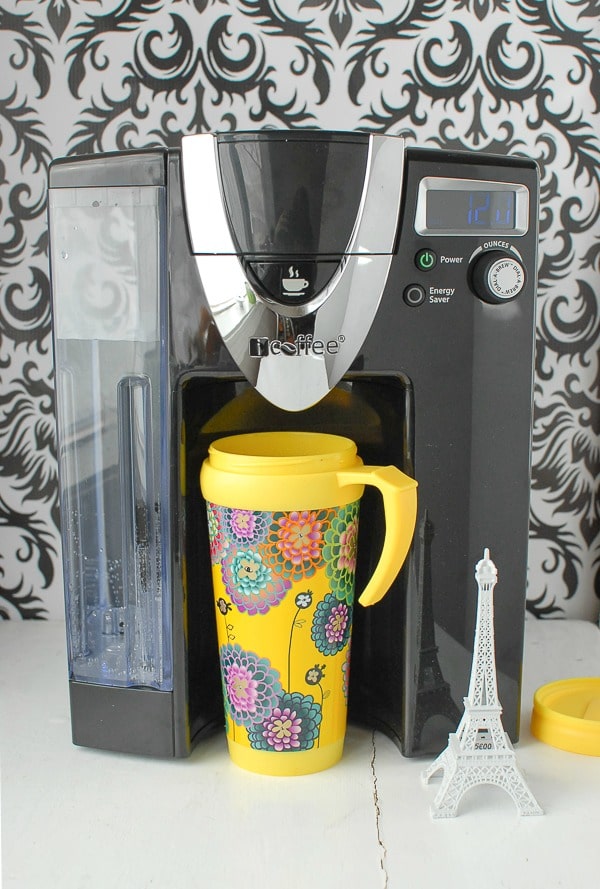 iCoffee Single Cup maker:  this was the stand out kitchen device of the year when I first got mine a few years ago. My coffee (and tea and apple cider and hot cocoa) drinking life changed permanently. It uses any brand of K-cups and has some cool features like a power saving mode. It could not be easier to use.
Gir Spatulas:  I mentioned these in a gift guide last year and I'm still madly in love with them. They have the perfect tension and flexibility ratio and come in a gazillion great colors. You wouldn't think a spatula could be life-changing but these are.
Vitamix Food Prep machine:  When my husband bought this as our Christmas gift  a few years ago I secretly felt like it was insanely expensive for a blender AND how much do you need a blender to do anyway. It's not a blender. It does blend (I make smoothies in it regularly) but it does so much more. It can turn a liquid mixture into sorbet or soup with a specific setting. It has a cleaning function. It can blend things more robustly than any blender I've owned. It is an investment but one that won't let you down.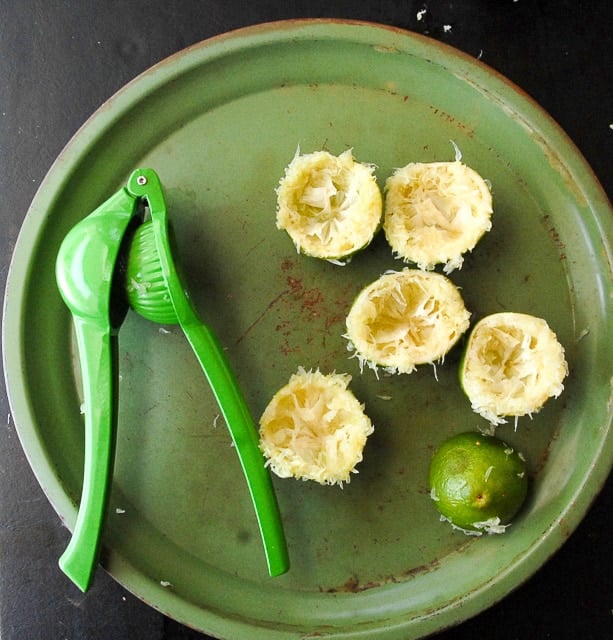 Citrus Squeezer:  I have three of these and use them when I juice citrus for smoothies, recipes or cocktails almost daily. They are easy to use and affordable.
Instant Read Thermometer:  Another life-changing tool, an instant read thermometer can make the difference in pulling meat from the oven or grill at exactly the right temperature or making candy or marshmallows perfectly. No waiting for it to come to temperature. I have two by ThermoWorks; this instant pen and a larger one that I could not live without.
Zojirushi Bread Maker:  Definitely a top of the line bread machine but one that has been cranking out gluten-free bread for us for over 10 years (at a rate of a loaf or more a week). We've never had an issue with it and there are multiple settings for all sorts of bread.