Orange Soda Bourbon Cherry-Vanilla Ice Cream Floats are an adult cocktail everyone will love. Super easy to make. Makes any event a party!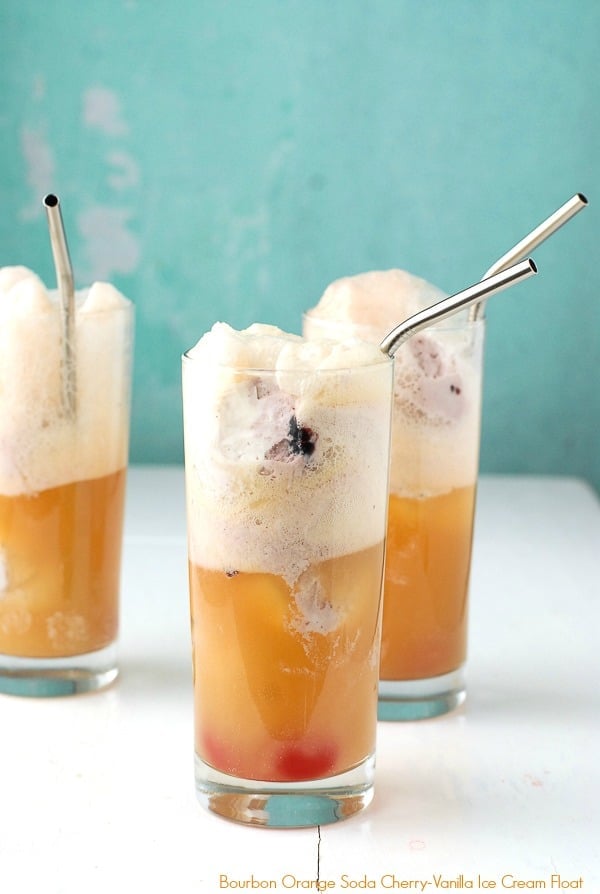 The Super Bowl is this weekend, have you noticed?! The preparation and verve around it really does warrant unofficial holiday status. Menu suggestions have been flying around the internet for a month. The big brand commercials have been released for early viewing to hype everyone up (the Budweiser puppy and horse commercials get me every time).
I've heard multiple stories on NPR about the coaches' polar opposite personalities and even a spoof on Saturday Night Live about 'Deflate-gate'. America is primed and I have a cocktail-meets-dessert to add to your party menu: Orange Soda Bourbon Cherry-Vanilla Ice Cream Floats. The name is a mouthful and the floats are fantastic.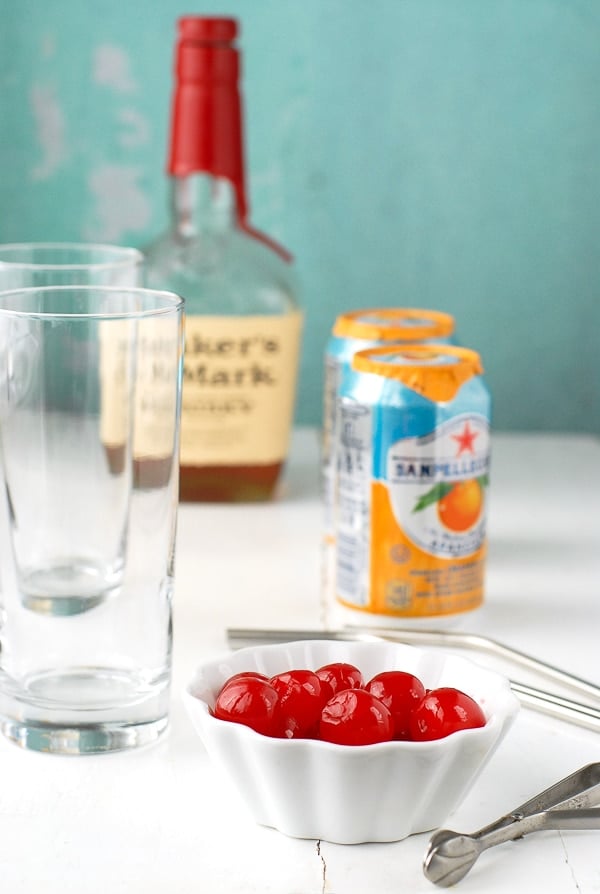 I wanted to think of an unexpected treat adult-style and have loved the boozy milkshakes I've shared on Boulder Locavore (so have readers based on the number of times they've been pinned!): The Purple Pin (Eau de Violette Liqueur and Gin Milkshake) and Double Irish Trouble (Bailey's Irish Cream and Irish Whiskey Coffee Shake) and Grasshopper Pie Milkshake (Creme de Menthe).
Ice cream floats are too often left in our A&W Root Beer childhood memories and an ice cream float and pairing bourbon with Cherry-Vanilla Ice Cream and Orange Soda seemed just the ticket. It's easy to prepare making and freezing balls of the ice cream beforehand leaving only a few minute creation when the time arrives. Simple recipes make for easier hosting too!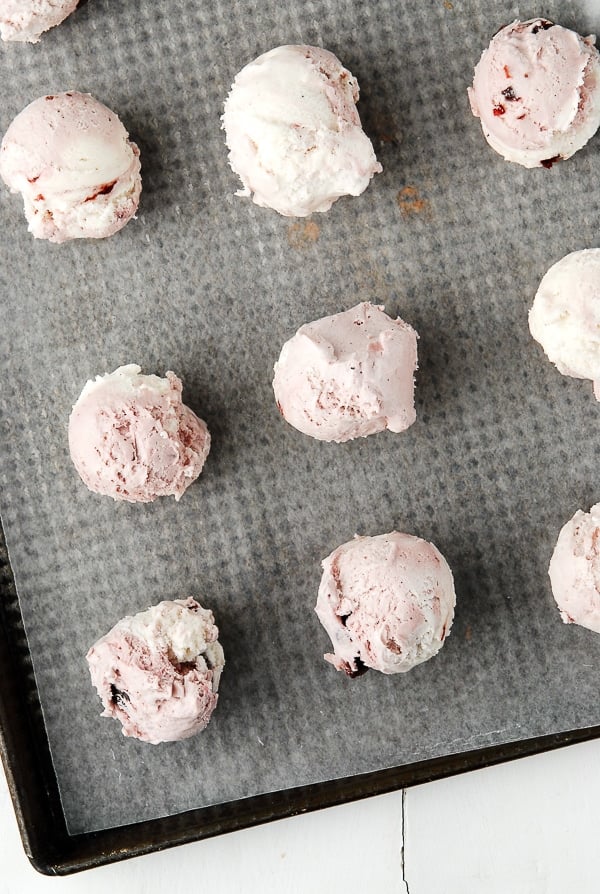 How to Prepare Bourbon Orange Soda Bourbon Cherry-Vanilla Ice Cream Floats
Are they hard to make? NO WAY! Here's my for-adults-only photo series to show you everything! Make sure you have plenty of maraschino cherries and a Collins Glass on hand!
STEP 1: Pour Bourbon into the Collins Glass.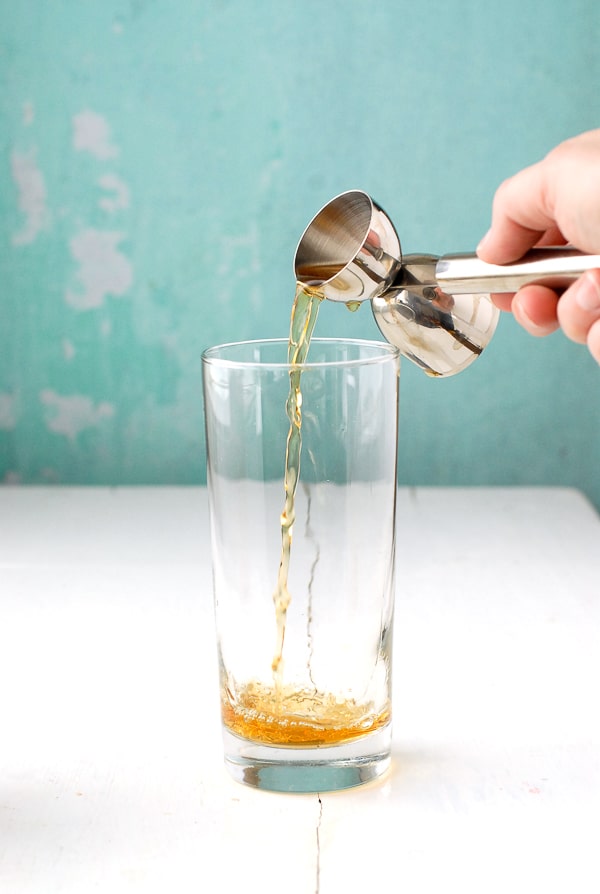 Be sure to make enough for friends…..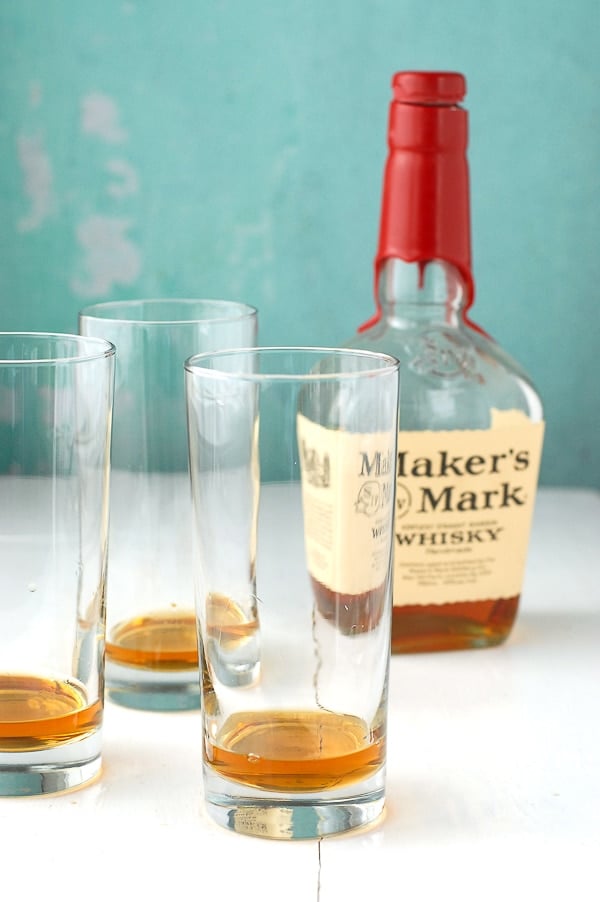 STEP 2: Add Maraschino cherries.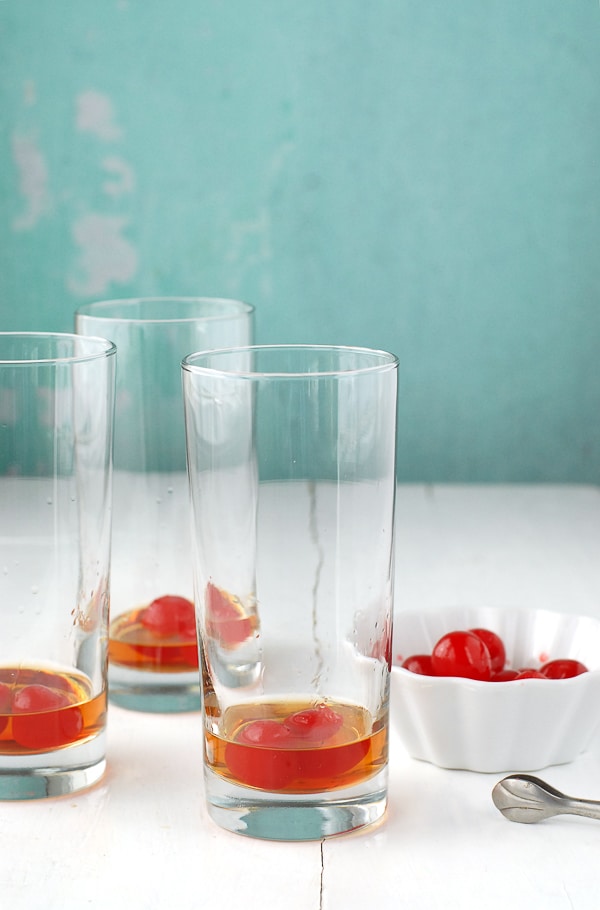 STEP 3: Add pre-frozen Cherry-Vanilla ice cream balls (instructions on pre-freezing in recipe instructions).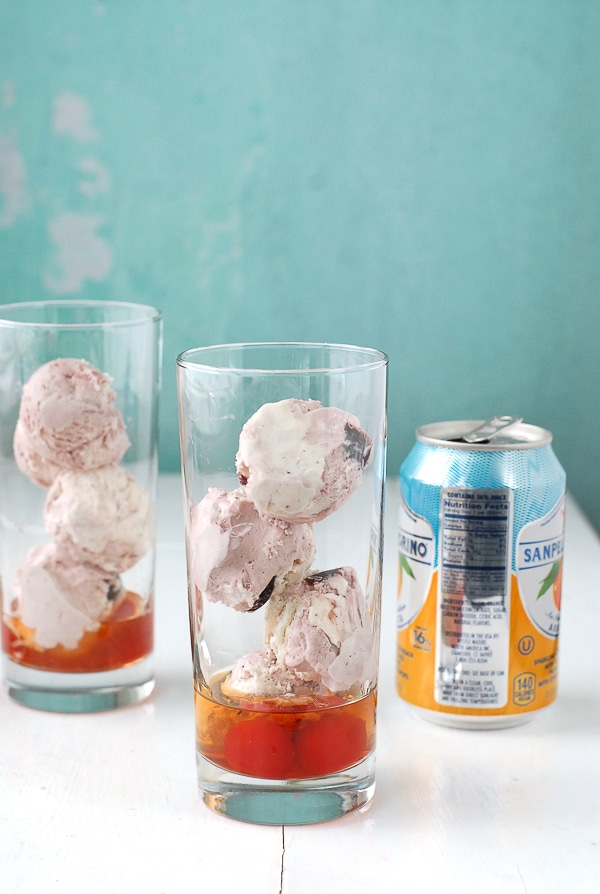 STEP 4: Fill with Orange Soda (I love San PellegrinoSparkling Orange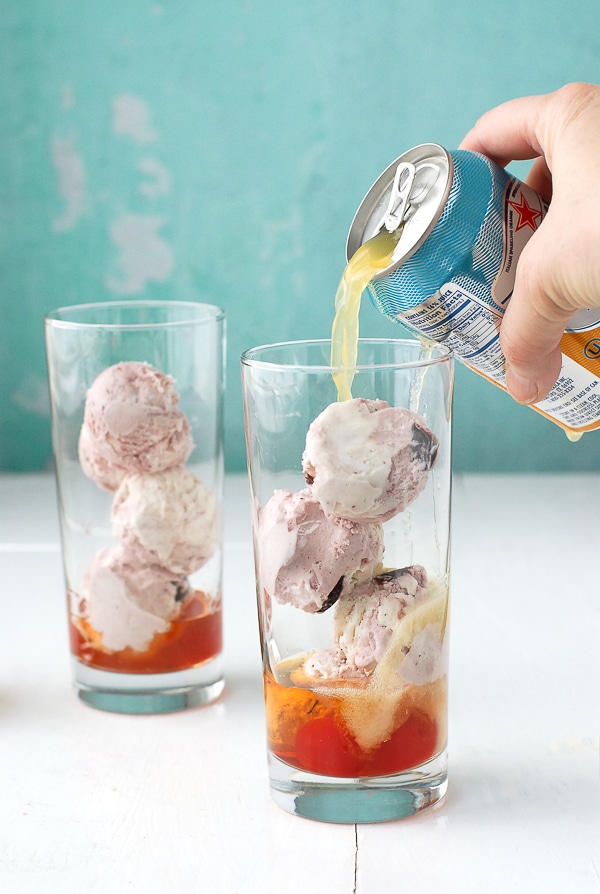 Fill a bit and wait for the fizzing to subside….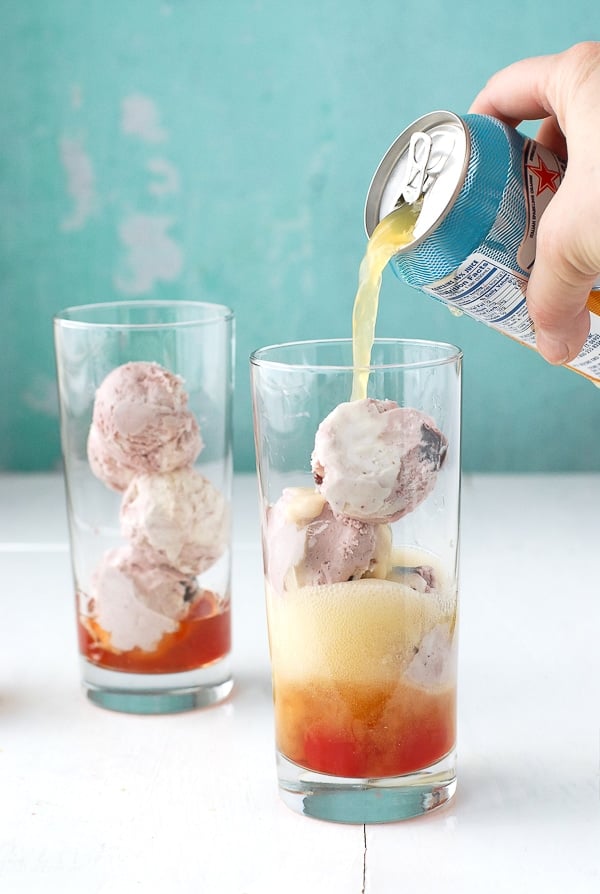 And fill some more…..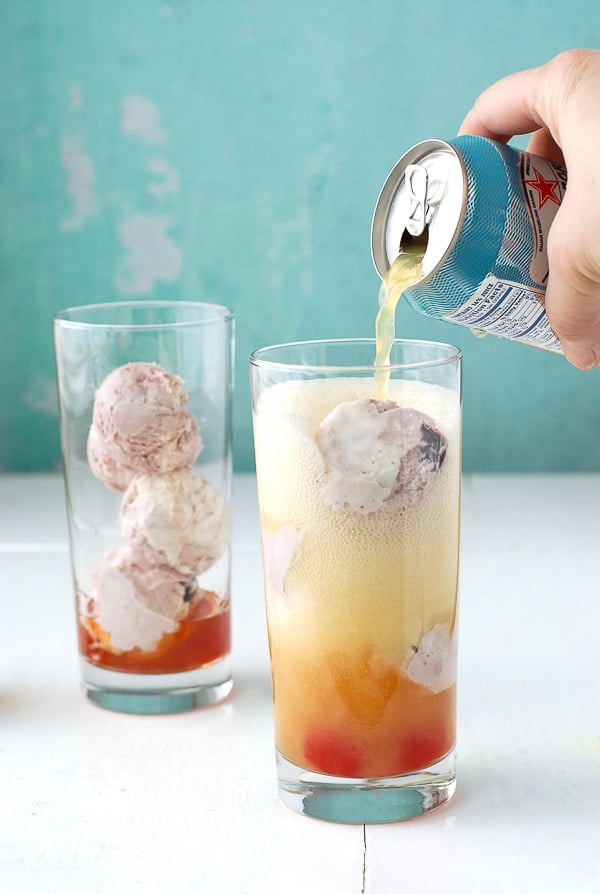 Until the glass is full….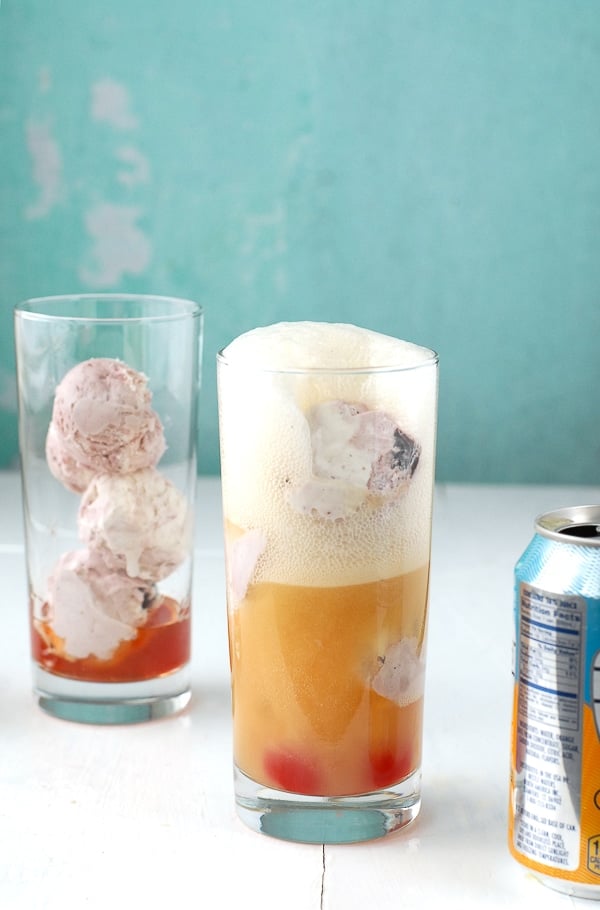 If you've tried this Orange Soda Bourbon Cherry-Vanilla Ice Cream Float recipe or any other recipe on BoulderLocavore.com please don't forget to rate the recipe and let me know where you found it in the comments below, I love hearing from you!
You can also FOLLOW ME FACEBOOK, TWITTER, INSTAGRAM and PINTEREST to see more delicious food and what I'm up to!
This recipe intended for those of legal drinking age. Please drink responsibly!
Bourbon Orange Soda Cherry-Vanilla Ice Cream Floats Recipe:
Nutrition Facts
Bourbon Orange Soda Cherry-Vanilla Ice Cream Floats
Amount Per Serving
Calories 311
Calories from Fat 63
% Daily Value*
Fat 7g11%
Cholesterol 29mg10%
Sodium 76mg3%
Potassium 131mg4%
Carbohydrates 43g14%
Protein 2g4%
Vitamin A 280IU6%
Calcium 84mg8%
* Percent Daily Values are based on a 2000 calorie diet.