A light citrus vodka is easy to make yourself at home instead of spending money to buy it. Homemade Lemon-Infused Vodka is one of my very favorite home infusions and one that works in so many cocktails.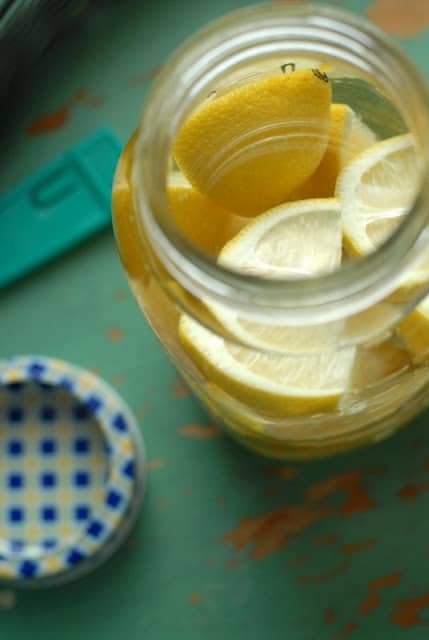 I love making infusions.  I really love any project I can do myself, approaching them with a bit of HGTV spirit and the staunch determination that where there is a will there IS a way, especially when it comes to innovating cocktails.  Anytime I experiment with a successful end result I am very satisfied, I suppose feeling somewhere deep down were I ever shipwrecked on a deserted island, given any vessel, fermented liquid and pretty much anything with flavor, I could be making my own cocktails in a week or so.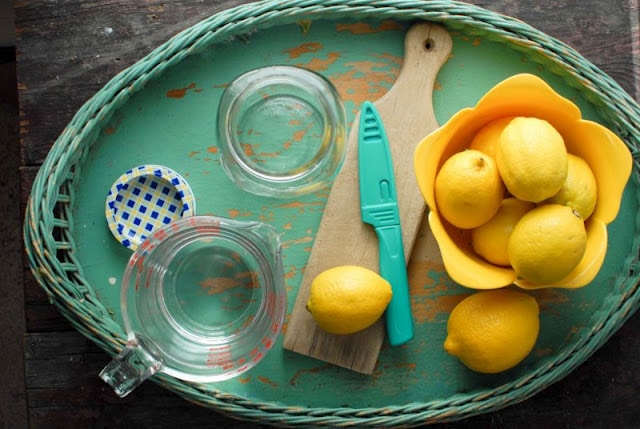 Spring has sprung.  The clocks have moved forward and we actually are enjoying the light and temperatures of a 'normal people's spring' we rarely experience in the Rocky Mountain West.  We scoff at Easter dress ads on TV with sleeveless females frolicking outdoors with nary a goose bump.  Sloppy wet snow generally defines our spring, though this week we've had temps in the 60's for three days running, promising to hit 70 by mid week.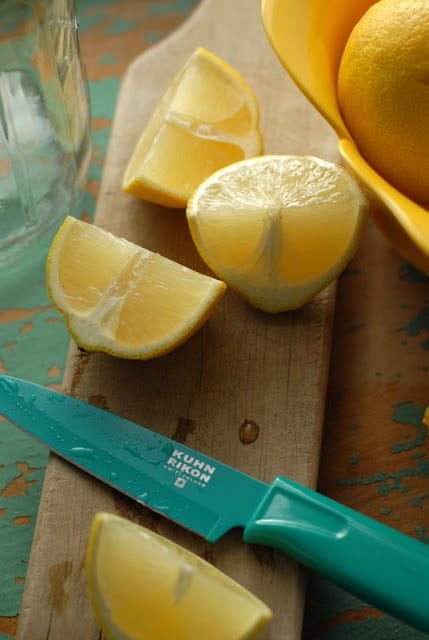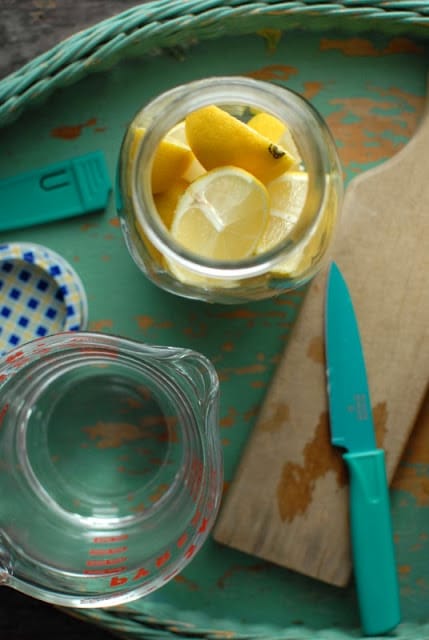 Our recent meteorological turn unfolds a perfect backdrop for my latest, and what I feel in hindsight, my most obvious infusion.  Of all flavored vodka that I buy Lemon Infused Vodka is the most frequently replaced.  It seems to fit with anything and there truly is no brighter nor more refreshing cocktail than a simple Lemon-infused Vodka Tonic.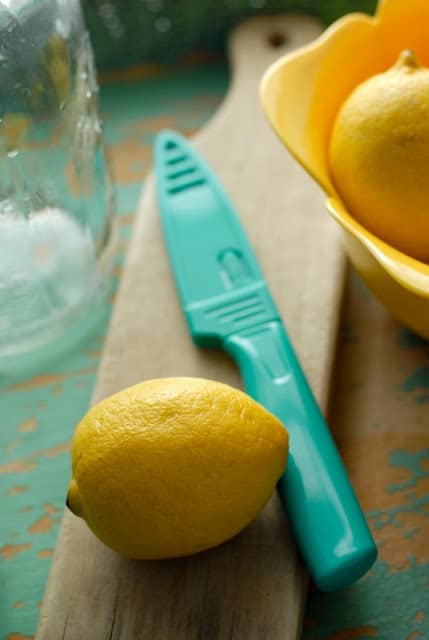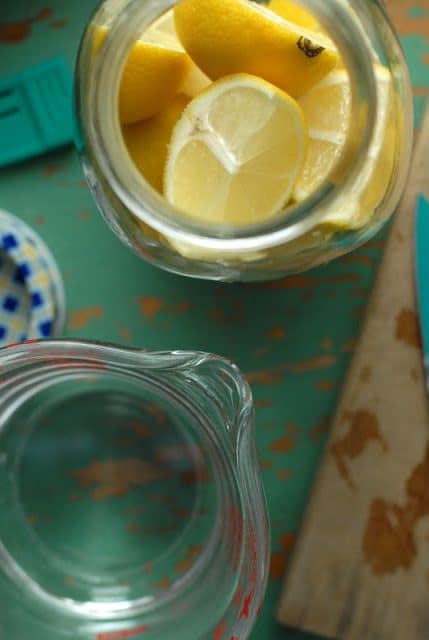 As I spent my winter infusing exotic things such as Goji Berry Vodka and Ginger-Infused Vodka it dawned on me I was ignoring what was right in front of me; infusing Vodka with Lemon.  I now have and will be making several more batches to enjoy all through the sultry summer months.  With lemons now in season it is the perfect time to whip up a batch…..or two!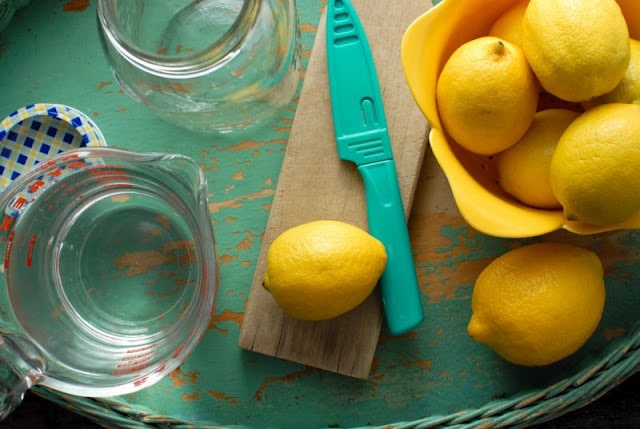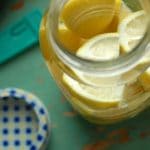 Homemade Lemon-Infused Vodka
I could taste the lemon in the vodka after a week but chose to leave it for 3 weeks before using. When I opened the jar lid I was overwhelmed with the most gorgeous aroma of lemon filling the air. Completely intoxicating. The vodka takes on the most perfect shade of light yellow as well.
Servings
2
cups infused vodka
Ingredients
Homemade Lemon-Infused Vodka:
2

cups

vodka

(neutral flavor)

3

medium

lemons

, rinsed well and quartered

Quart

size Mason jar with lid

(or any jar with a sealing lid)
Instructions
Place lemons and vodka in the jar; seal. Place in a dark, cool place.

Test for flavor after one week. Continue to taste until vodka has taken on the depth of flavor you prefer; remove and discard lemons, seal jar and enjoy!
Nutrition Facts
Homemade Lemon-Infused Vodka
Amount Per Serving
Calories 554
% Daily Value*
Total Fat 0g 0%
Cholesterol 0mg 0%
Sodium 2mg 0%
Total Carbohydrates 0g 0%
Protein 0g 0%
* Percent Daily Values are based on a 2000 calorie diet.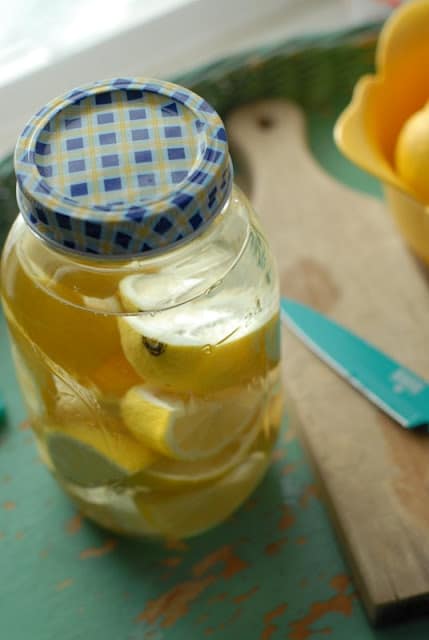 Now what to do with it!

 

I looked back through the cocktails I've posted and found 4 that include Lemon Vodka.

 

I'll share those links below as well as a simple, satisfying favorite: Lemon Vodka Tonic.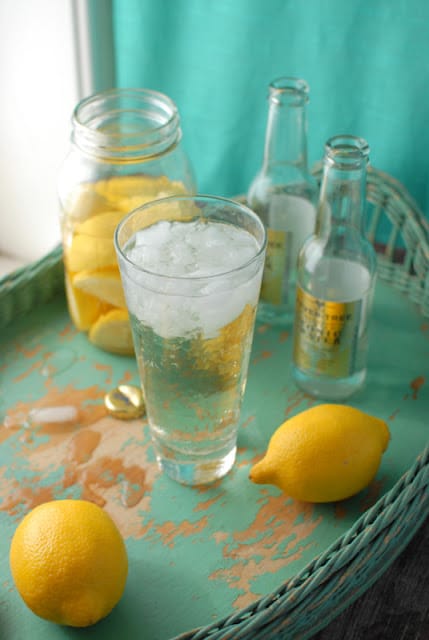 ·        
1 ½ ounce lemon vodka
·        
Tonic water (I personally love Fever Tree)
Fill a tall glass with desired amount of crushed ice.

 

Add lemon-infused vodka and fill with tonic water.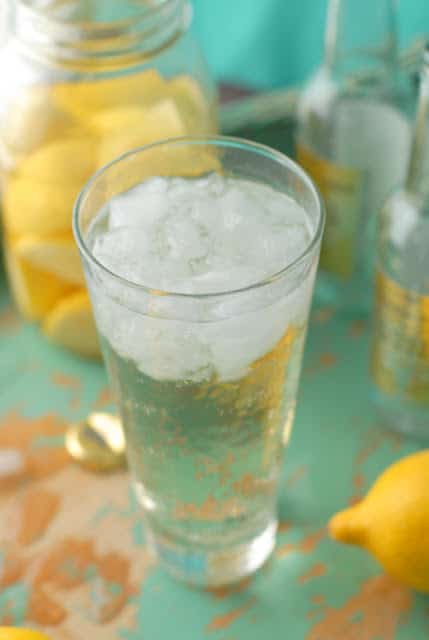 Other Boulder Locavore cocktails using Lemon Vodka: