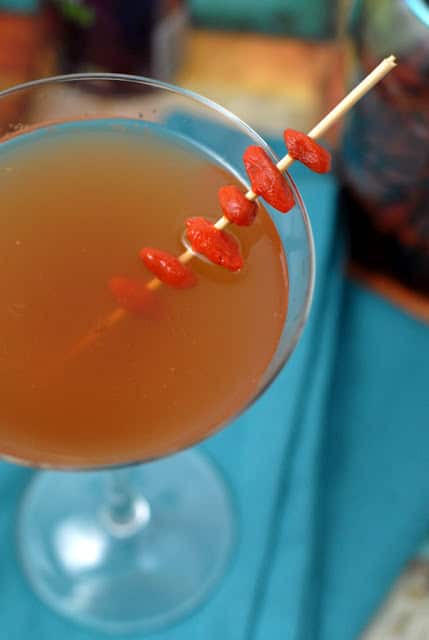 No, goji berries do not grow in Colorado. However being one that likes her antioxidants as much as the next girl, and being game to infuse anything (hide your children and your pets) the idea of infusing vodka with goji berries popped to mind awhile ago.
With anti-oxidants being all the rage, infusing some into vodka for 'power cocktails' (wink) seemed a great choice! Easy Goji Berry Infused Vodka is a fun spirit to make. Perfect for citrusy Goji Berry Vodka Martinis!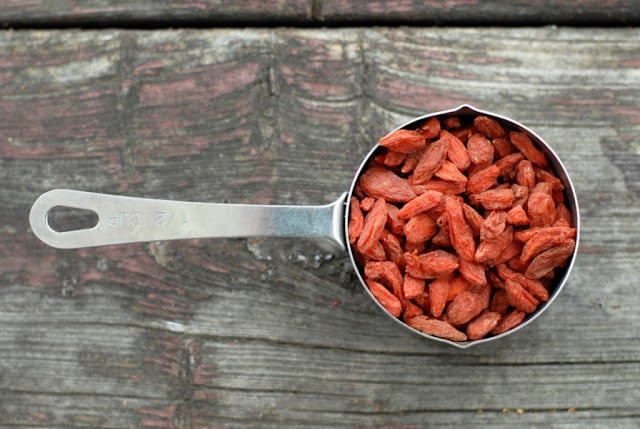 Though I'm not infusing something local or seasonal as is my culinary persuasion, I am using favorite vodka from a local company, Altitude Spirits. Vodka 14 has a beautiful clean flavor which I'm sure is highly influenced by the water.
This is something all my distiller friends have continued to beat into my head when illustrating the mathematical proportion of water in a bottle of spirits, thus making the water quality very important and Colorado's spirits particularly gifted in that regard. Altitude Spirits is a Boulder-based company and distills Vodka 14 at the foot of the Teton mountain range in Idaho.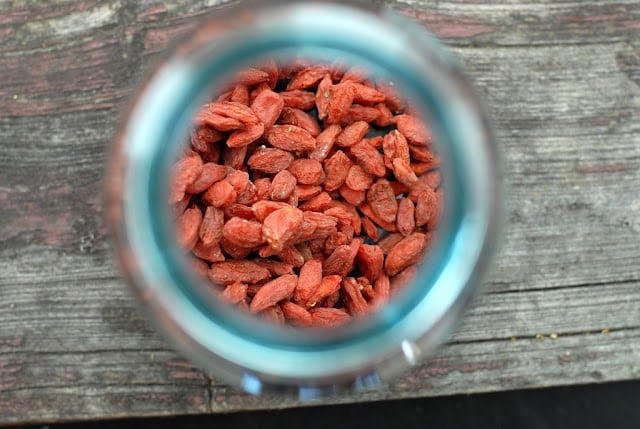 Before leading you down the primrose path I will say goji berries have a distinct flavor. They are sweet but not completely.
Goji berries are purchased dried so I'm sure that affects the flavor; if this were a Creative Writing class assignment I'd flunk out as I do not know how to articulate their flavor. It is unlike anything else I've tasted and a taste like it's doing something for you; not medicinal, but a bit serious, and herbal.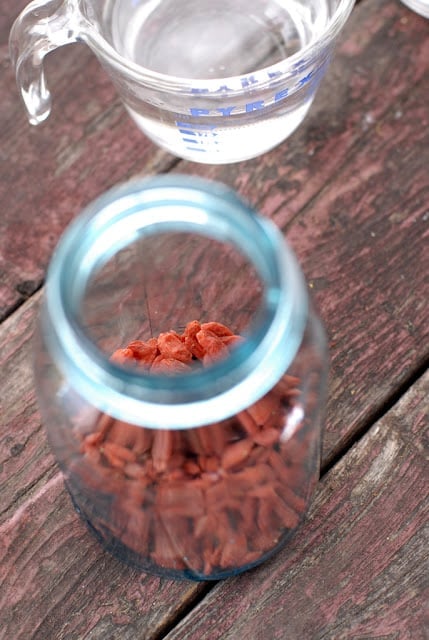 Pleasant but something to grow accustomed to. If I grew up in the Himalayas, their origin, I'd probably taste that way too. I'm sure to survive there the plants get down to business and are dense with nutrients.
When infusing the vodka the berries plump up right away and are a gorgeous shade of bright red. I found when eating the reconstituted berries they were quite delicate versus their usual leathery dried selves.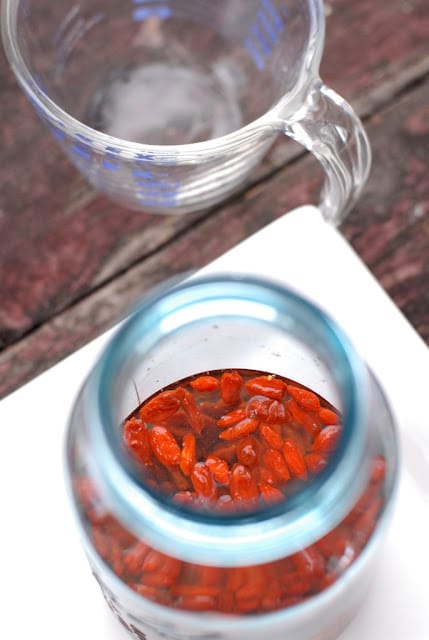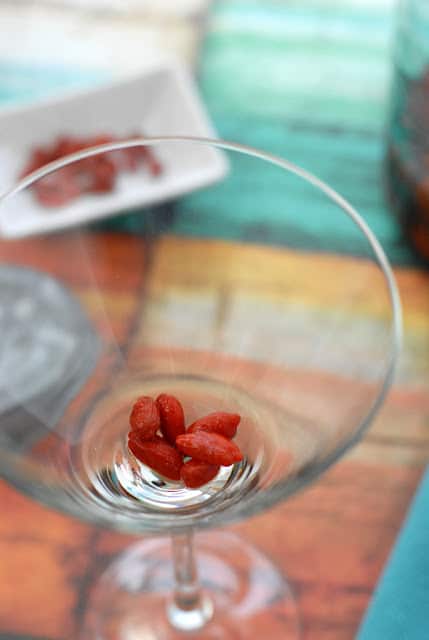 Goji Berry Vodka Martini
It seemed apropos when considering incorporating the vodka into a cocktail to go full on 'Super Food'.
Instead of traditional 'mixers' I've included Brain Toniq and a fizzy version of Acai juice, sure to leave you looking 10 years younger and 10 years smarter for the drinking.
Brain Toniq, billed at the 'clean and intelligent think drink', has a light, floral flavor with light carbonation. It has 'no fake anything' just herbs, agave nectar and natural compounds.