Spicy Shrimp Creole is a fast and easy gluten-free recipe great to spice up a busy weeknight OR to serve when entertaining. The hearty Louisiana dish of thick, spicy tomato-based sauce and loads of perfectly cooked shrimp is definitely a recipe to keep on the dinner menu rotation.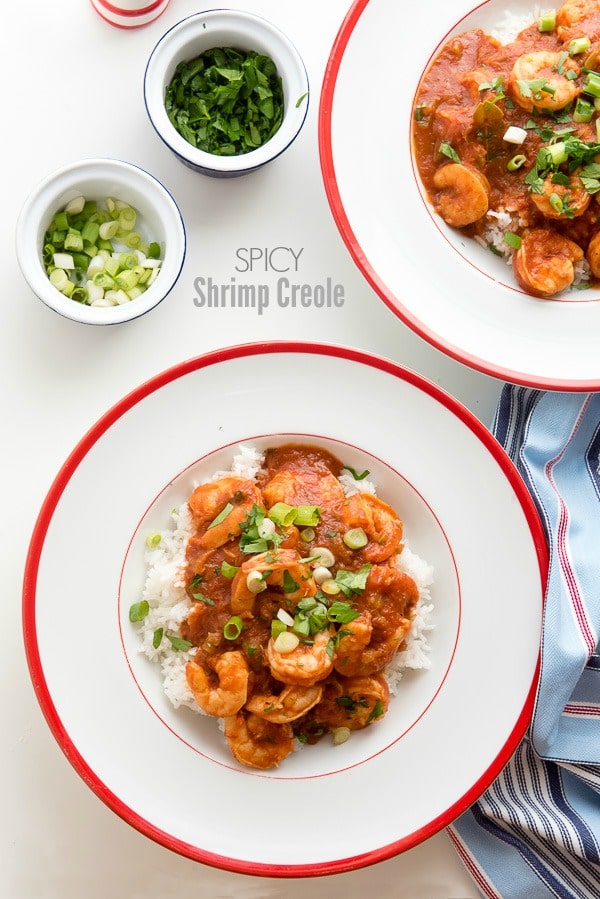 Our weather is unbelievable this weekend. It's that type of weather that makes you want to live outside. Though I always love great food, my draw to the out of doors heightens my passion to create fast, easy gluten-free meals to celebrate the food and not spend hours in the kitchen. Today's recipe for Spicy Shrimp Creole is no exception. I even have a trick to prepare it in approximately two 15 minute sessions over two days!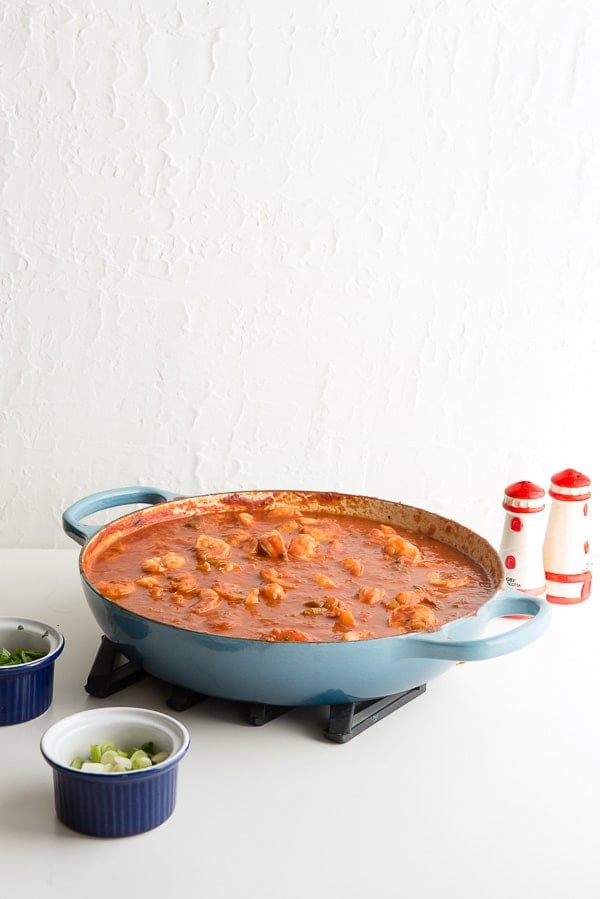 My friends at Le Creuset reached out to ask my help in sharing an upcoming event they are holding in their Denver store to roll out two more delicious colors to their line: Marine and Oyster. It got me thinking 'nautical' and of seafood recipes to make that fit my fast and easy mode of dinner recipes. They sent me a Buffet Casserole pan (in color Marine) that is great for preparing one pot meals and I love that it has a glass lid so I can see what's going on without removing it.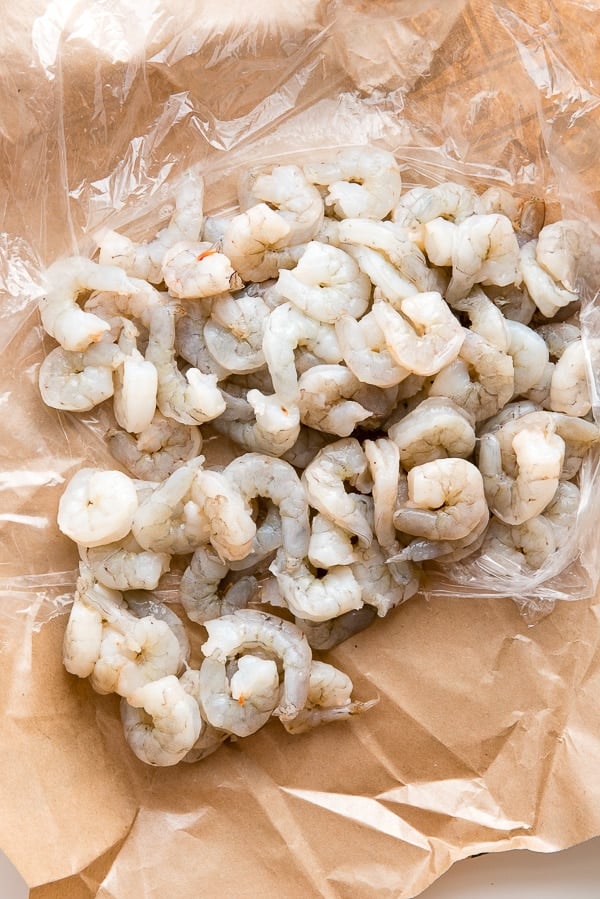 The idea of Spicy Shrimp Creole popped to mind, loving the spicy tomato base the shrimp are cooked in. It's a hearty dish served over rice (which I cook quickly in my rice maker or Instant Pot). I love the relaxed vibe of the recipe, making for a casual but delicious dinner recipe. True confessions? My son ate a big portion for breakfast while we chatted outside on our deck (again, is it really only March?!).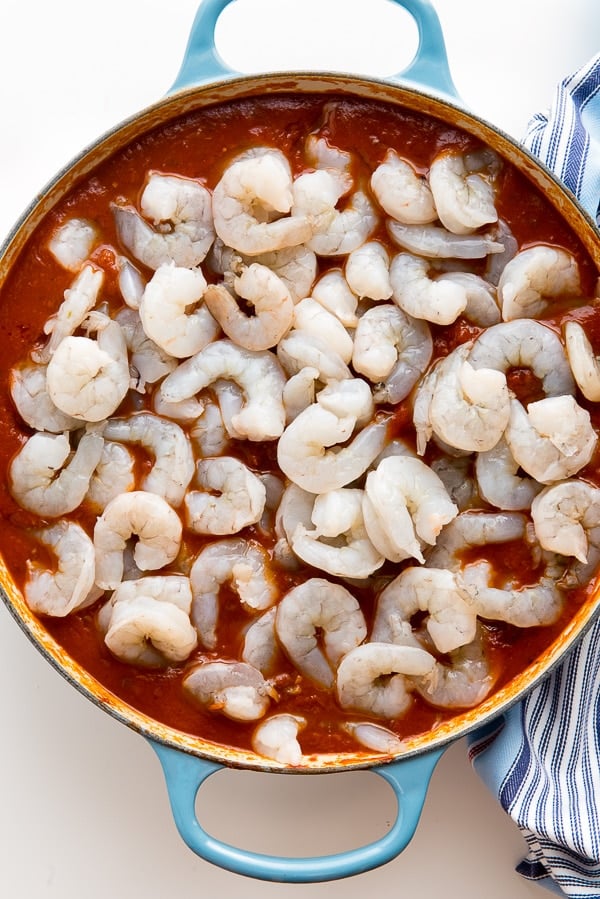 The ingredients in the Spicy Shrimp Creole are mainly spices so if the ingredient list looks long it's not going to take you preparation time. The only real prep is chopping some vegetables (which doesn't feel like prep to me because I always throw them into my mini chopper), Italian Parsley, slicing some scallions.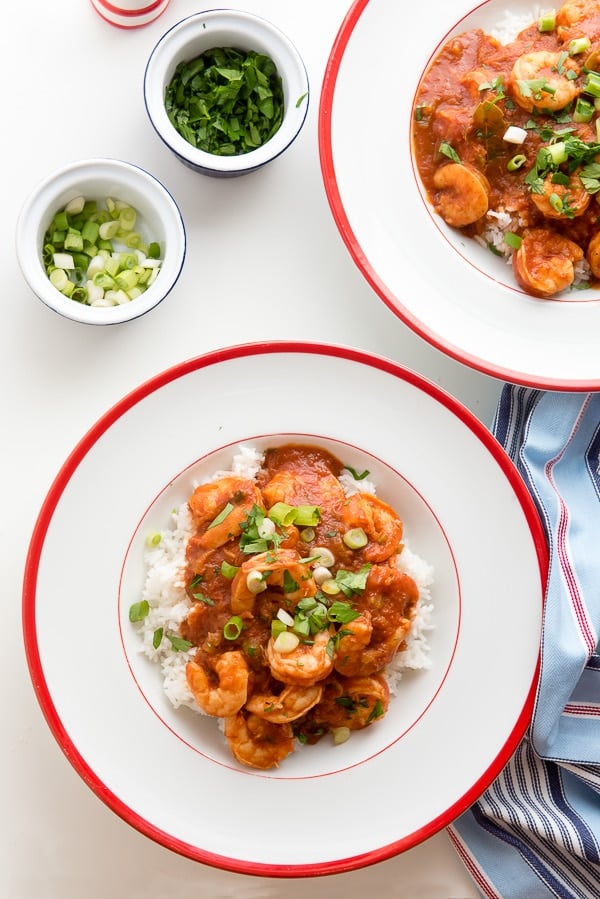 The thick spicy sauce is rich with flavor and a slow heat that follows each bite. It's not overly spicy but just enough to give the recipe some character. Shrimp cook so quickly and should be over cooked or they will become rubbery.
If you want to make it even quickly, you can prepare the sauce the night before you are serving the meal, refrigerate it, bring it back to a simmer the day of serving it and cook the shrimp. That leaves you with a very short lead time to heat, finish and serve the dish for a memorable dinner!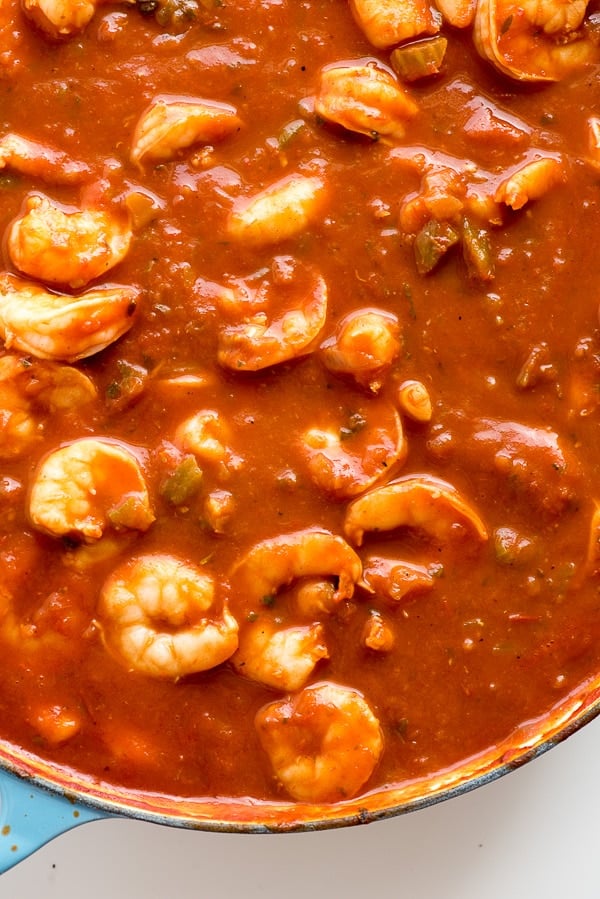 I want to connect with you! Leave a comment and follow me on Facebook, Twitter, Pinterest & Instagram!

Disclosure: This is not a sponsored post. I was provided a Buffet Casserole pan for the purposes of making this recipe. All opinions are my own.