Salsa lovers take note! Roasted Pineapple Salsa is an easy way to change up your salsa game with sweet, spicy flavors you'll for for dipping, or a relish with grilled chicken or fish!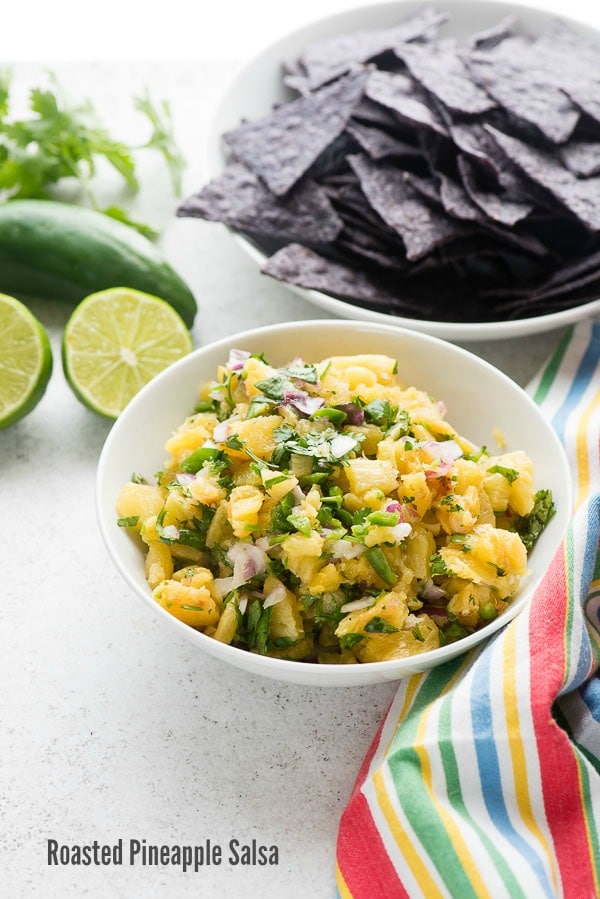 My daughter is now a college freshman and as she winds her way through on campus dining, it has given inspiration for today's recipe: Roasted Pineapple Salsa. No, that's not what you can expect in the dining halls (although they do offer much more exciting, inspired options than when I was in college).
Last week, after eating at the dining hall three times a day for three or so weeks now, my daughter confessed to early burn out. She's gluten-free which always makes for more of a dining recon situation trying to scope out 'safe' options, how to get enough protein, balancing fruits with the special gluten-free treats served daily.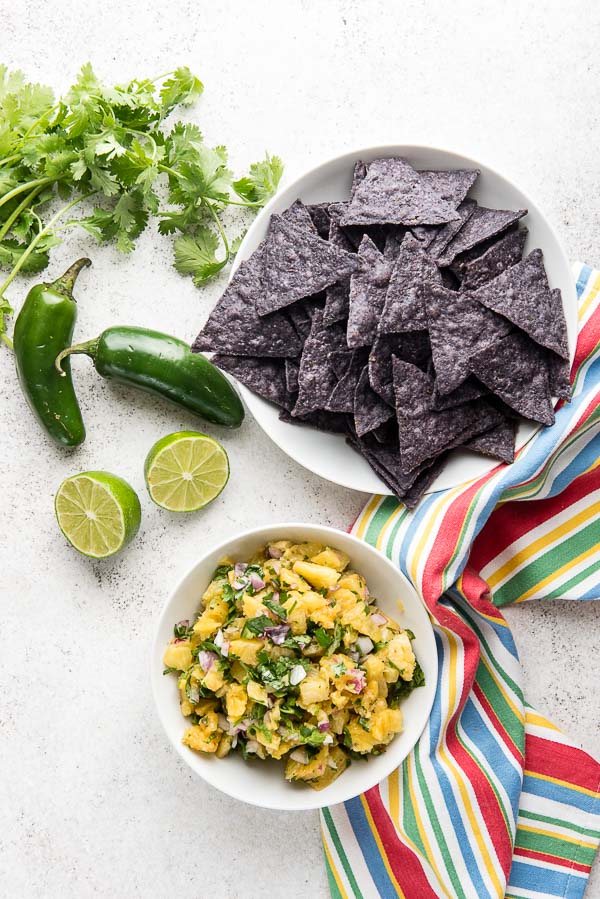 We headed off campus for lunch and then to our local Whole Foods to do some shopping to stock her dorm fridge offering food options should she want to skip a meal at the dining hall. The fresh guacamole, pico de gallo and salsas were popular and something that could be shared with other dorm friends during late night study sessions.
She grabbed some Roasted Pineapple Salsa that we both thought sounded fantastic. The combo of sweet and spicy on a salty chip really is a great spin on traditional tomato-based salsa. It served as a memory jog that I thought I had posted a recipe for regular Pineapple Salsa way, way back when Boulder Locavore was just starting. Sure, enough I had as a combination with a simple supper idea for Chipotle Chicken Soft Tacos, Pepper Jack Quesadillas, Pineapple Salsa and Slaw (and yes that is the full blog post title!).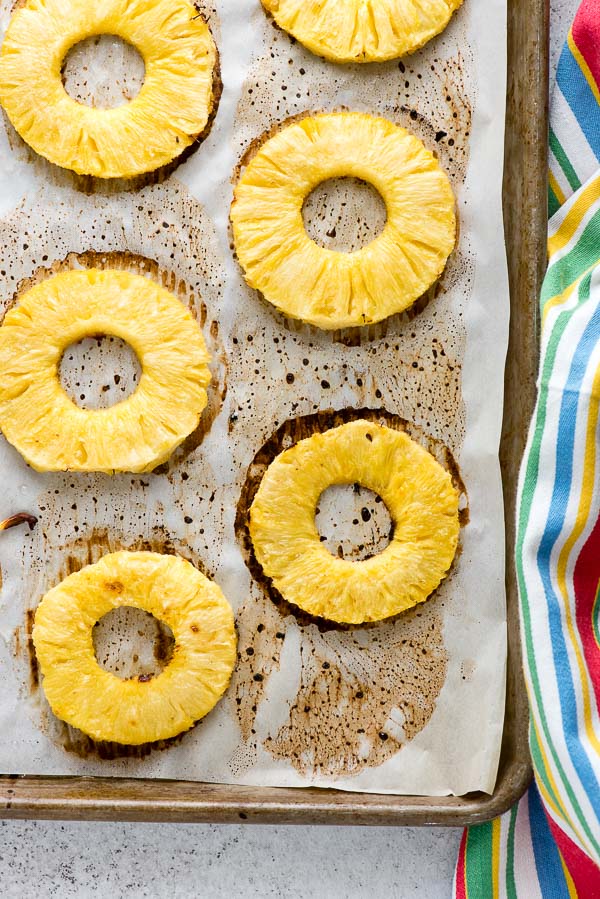 I did not buy any of the roasted pineapple salsa to bring home but when the texts started coming in about how great it was I decided to reprise my pineapple salsa recipe from long ago! Roasting pineapple allows the sugars to caramelize, developing a sweet depth of flavor that pairs wonderfully with spicy jalapeno, lime juice, cilantro and onion. The salsa is irresistible!
I will admit to taking the laziest prep route possible, buying a cored pineapple (already peeled) which is ready for slicing. The size is perfect to yield about 2 cups of chopped roasted pineapple. Of course, buying a pineapple, cutting away the outer skin and slicing it is fine too. It does not need to be cored before roasting but do remove the woody core before chopping the fruit.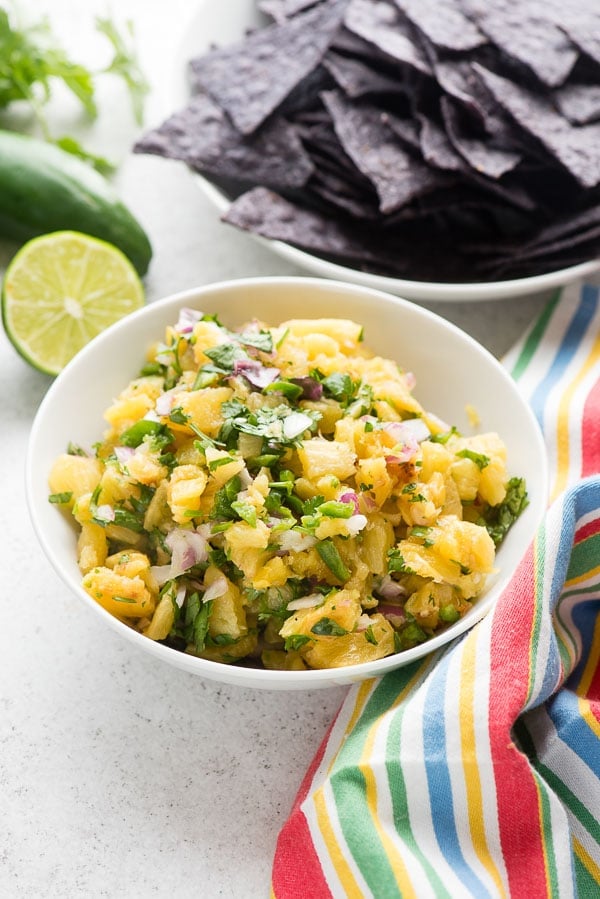 When the pineapple is roasting you'll smell the difference as the sugars begin to caramelize. It starts to smell a bit like brown sugar. The fruit becomes a more golden color as well. Once it has roasted, let it cool before chopping. After combining the salsa ingredients, it can be eaten immediately or if possible allow it to sit in the refrigerator for a few hours so the flavors can blend. I think you'll love this recipe and will find many occasions to enjoy it!
How to Make Roasted Pineapple Salsa: