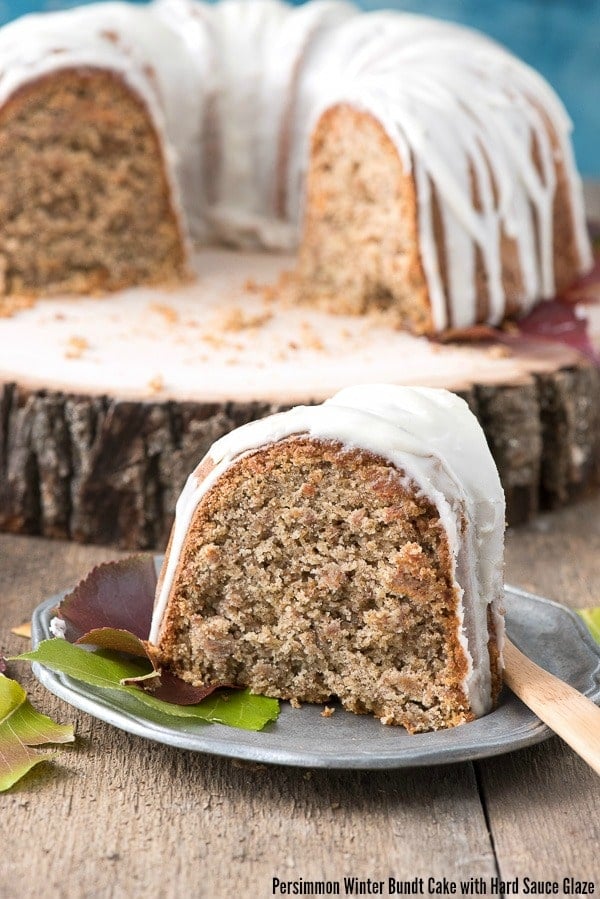 Being November, it's all about pie. I'm not quite sure why the requisite Thanksgiving dessert is pie, but it is. Even deviating from the standard choices of pumpkin or pecan feels like selling out on the roots of the holiday.
I'll confess we do make a pumpkin pie each year but have a family tradition of making a Grasshopper Pie too. The latter is prompted by my kids who absolutely love it. In case you haven't enjoyed one, it has a chocolate cookie crumb crust and a creamy Crème de Menthe filling that is frozen so tastes like an ice cream pie. It's very easy to make gluten-free as well.
Though I do love pie, I'm more apt to make cake. At this time of year I love deep, soulful spices and using seasonal ingredients for cake that's perfect eaten wrapped up in a blanket by a warm fire.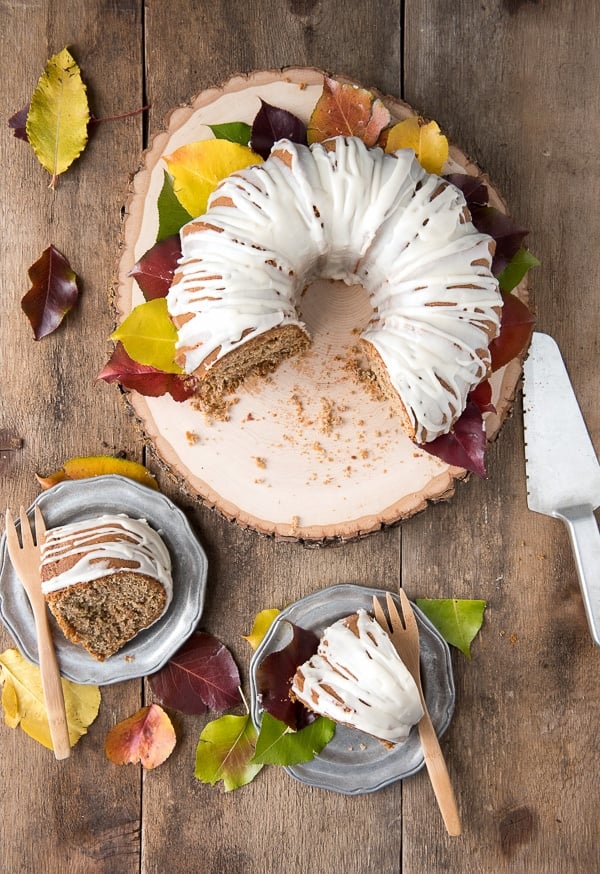 A favorite (of ours and yours from the kind emails I've received) is Pumpkin Spice Buttermilk Bundt Cake with Dark Salted Caramel Glaze. It had beautiful warm flavors and lots of goodies sprinkled on top for a captivating look and taste.
I'm really loving persimmons right now. After mixing them in margaritas, adoring their flame-orange flesh in a puree, I wanted to give them a cake of their own. And a cake which would stand rightly at the holiday table with no shame about not being a pie.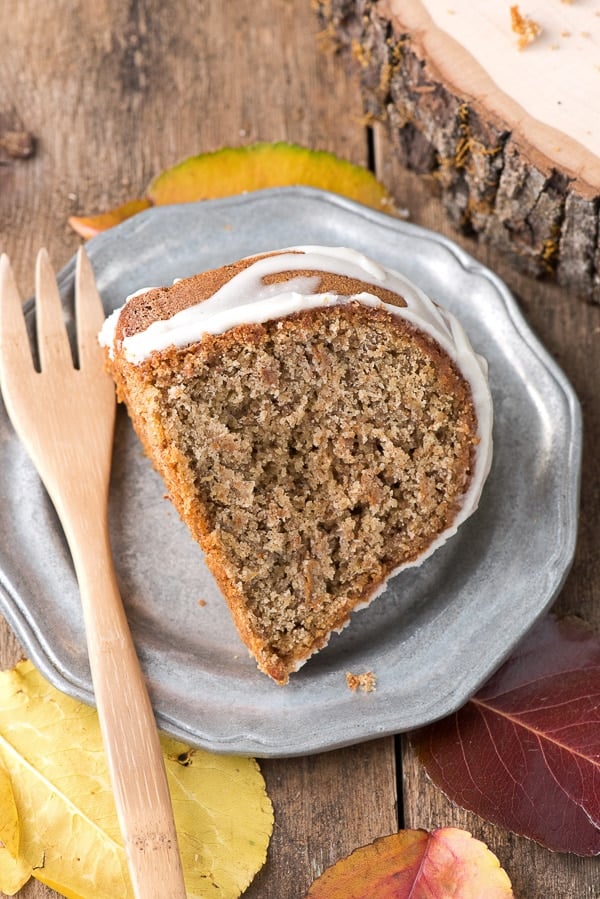 Persimmon Winter Bundt Cake features the sweet, ripe flesh of Hachiya persimmons and warming spices of ginger, cinnamon and allspice. I reprised a recipe from my Grandmother's recipe box a few years ago for Persimmon Pudding, which is a baked dish, not what most think of as pudding these days. It's topped with a boozy Hard Sauce that seemed a wonderful option thinned to a glaze for this cake. If you aren't familiar with Hard Sauce, it's a luscious topping made of butter, sugar and usually brandy or run.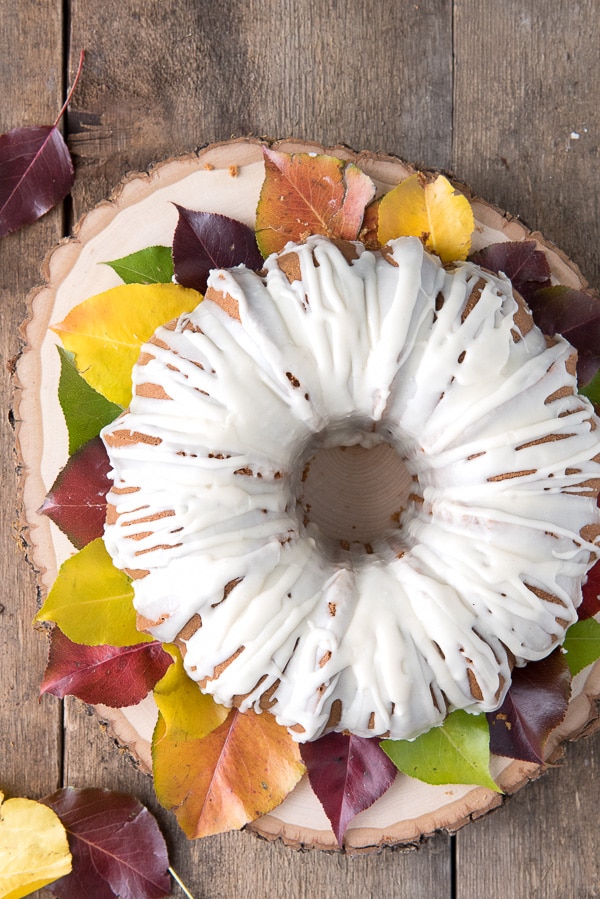 The cake tastes like the indoor warmth of the winter months to me. The joy of the fireplace after cold noses and toes have spent more time outside than they should have. It's wonderful with a cup of coffee and a chat with a friend.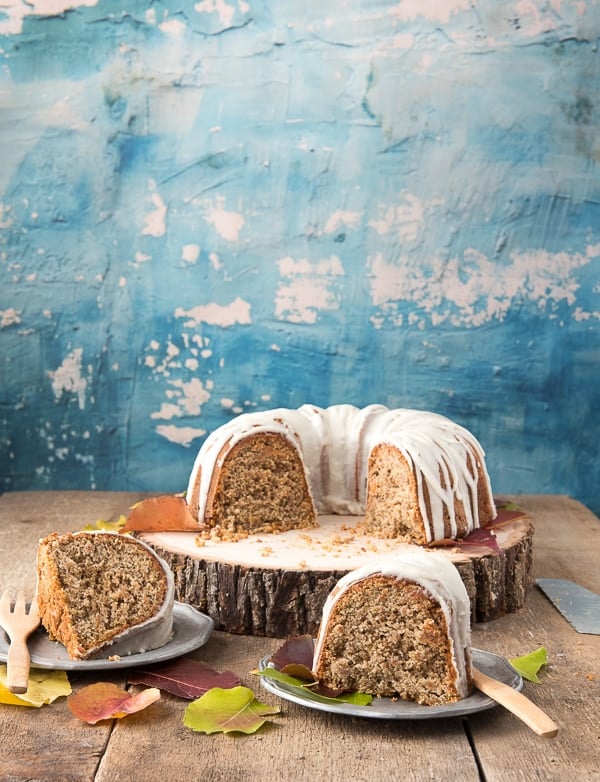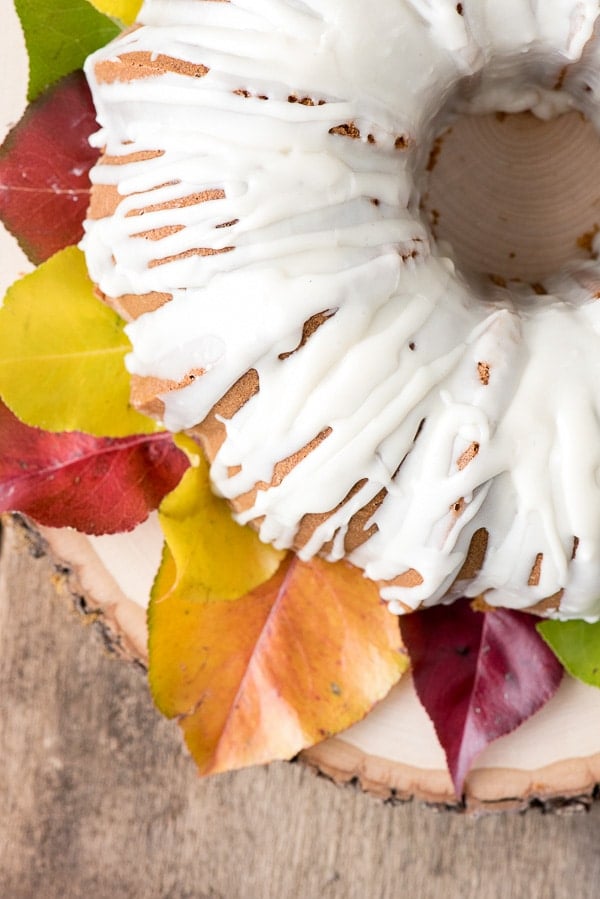 More cake you'll love (click the photo for recipe):