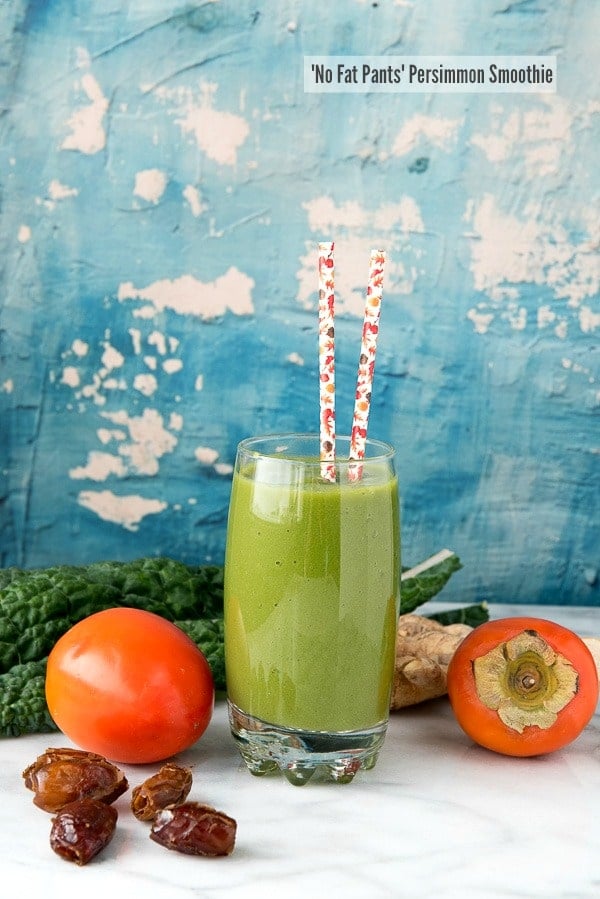 Maybe I'm writing this post just for me. I suspect not however.
We've turned the corner. Thanksgiving is staring us in the face. In the Boulder Locavore kitchen holiday recipe development has begun with lots of sugary taste testing. I'm not complaining mind you, but feel confident if it continues at this clip, I'll be wearing double Spanx to all holiday parties.
Here's the thing about eating sweets I've found. Once it begins my palate shifts gears and it becomes a complete sugar fest. Sugar begets sugar. I can look into a fridge of fresh produce, shut the door and reach for more fudge without skipping a beat.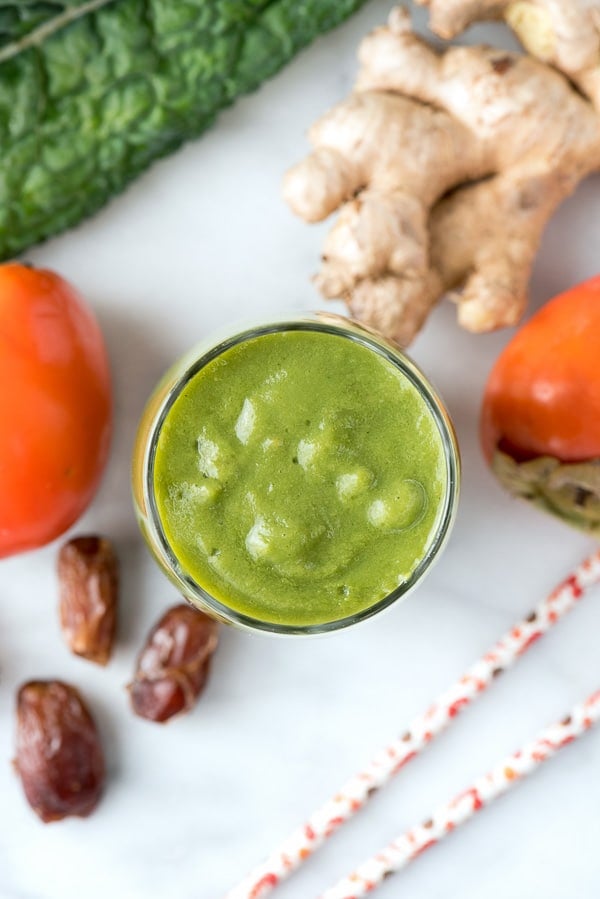 But this year I don't want to 'pull out my fat pants'. I want to enjoy the seasonal foods without it becoming a full gorge-a-thon landing me in January with pounds to shed and a full dietary retraining.
I have a little trick that I'm going to share with you to help get over the holiday hump, keeping good, tasty nutrition going while addressing the proclivity for sweets. This No Fat Pants Persimmon Smoothie is my secret weapon. It harnesses a fantastic in-season antioxidant-rich fruit, the persimmon.
Naturally sweet when ripe, persimmons are a great source of antioxidants, vitamins, fiber (which help the digestive system stay in top shape) and B-complex vitamins which help stabilize the metabolism.
Other powerhouse fruits in the smoothie include pineapple and papaya which have powerful enzymes that help with digestion. Ginger also helps settle the stomach.
Ever hear of drinking ginger ale for an upset stomach? It's the ginger that is the trick. Kale is a superfood I find doesn't have a strong flavor in a smoothie unlike some of its super green counterparts.
Adding a few dates sweetens the smoothie up naturally (be sure they contain no pits before tossing them into the blender).
This No Fat Pants Persimmon Smoothie is full of flavor, thick and rich, and only made with filtered water so no extra calories from added juice. Natural sweetness helps to curb the processed sweets cravings for me and I think it will for you too! Sprinkle in some chia seeds to add more protein to keep you full longer too!
More smoothies you will love: