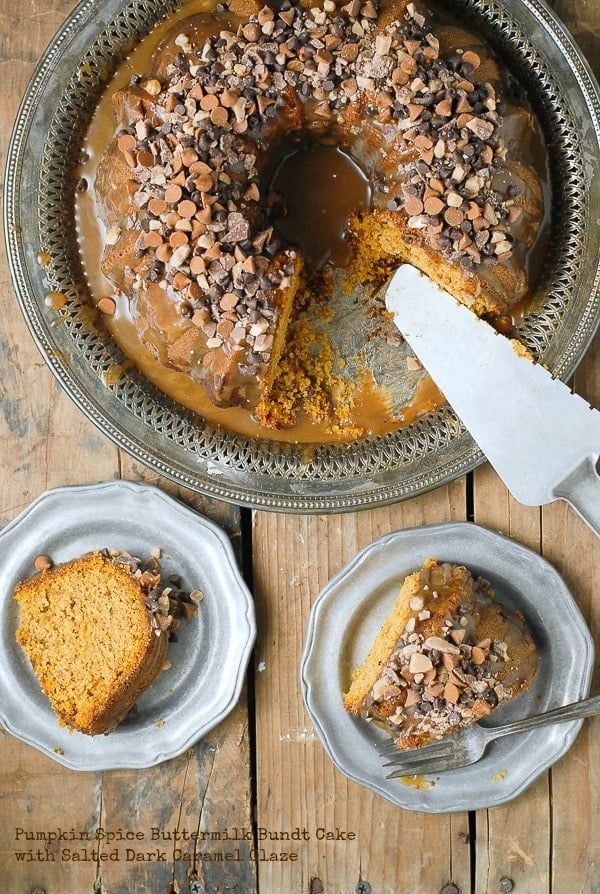 I hope wherever you are in the Northern Hemisphere you are enjoying as beautiful a fall weekend as are we. At the end of a veeeeeeeery long week last week, I was remarking to my very sleepy kids on route to school that I was really done with the 85 degree temps; that it's time for fall. My teen (who I can say unequivocally is a nice variety teen girl) quietly suggested that I should contact Mother Nature and let her know she had left her summer on too long.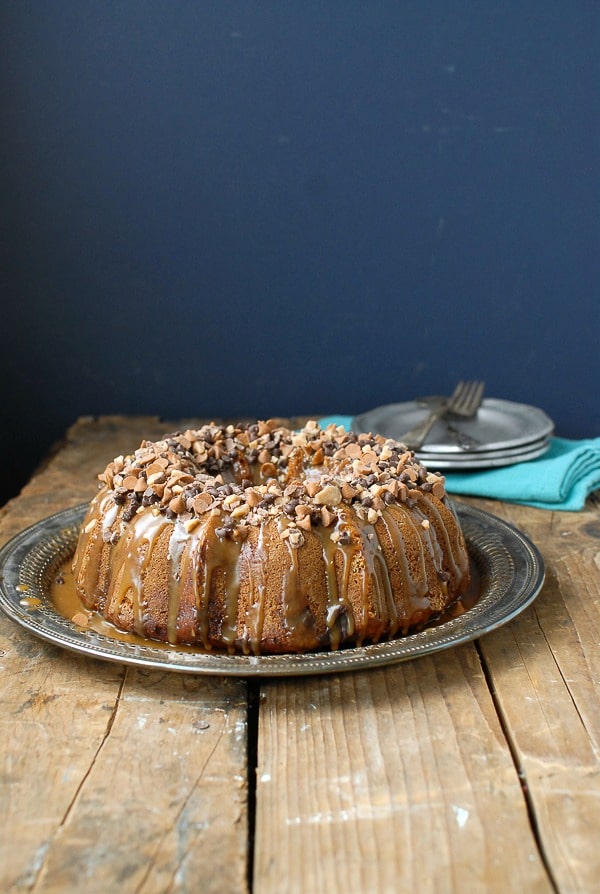 Mother Nature got the message because we've had our first freeze warning and are enjoying hospitable sweater weather. It's a beautiful time for taking walks with the light at a cozy warm angle in the sky. Brilliant crimson, gold, and peach leaves flutter in the breeze. Canadian geese are flying overhead. Halloween decorations are beginning to show up on front porches. Pots of rusty-orange, deep maroon and yellow mums keep company with uncarved pumpkins on front steps. Only one thing could make it more perfect: a cake.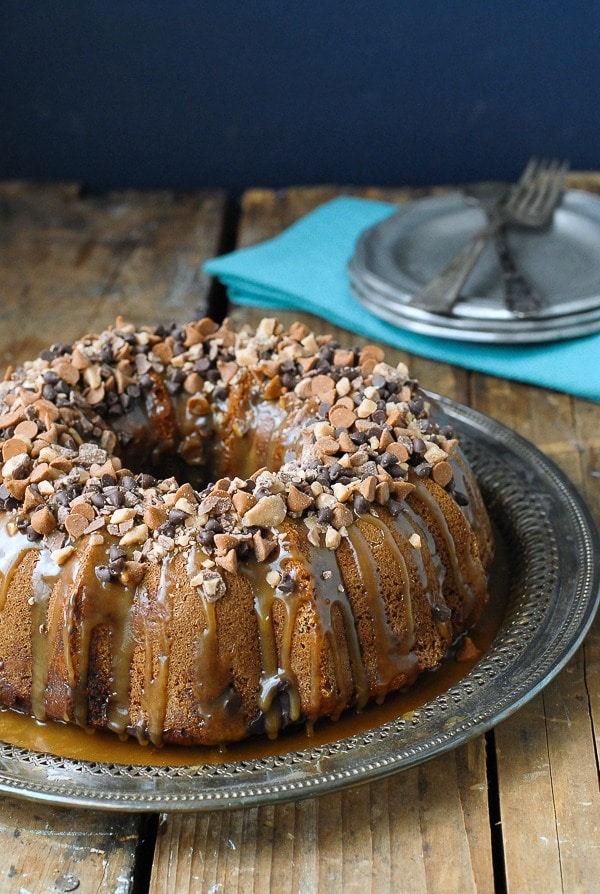 I remember when my mother got her first Bundt pan, in fact I think I have it now. It was a lemony-yellow with elegant curves in the thin metal. It was so odd really, with the cone in the middle; I couldn't quite figure out how it would work.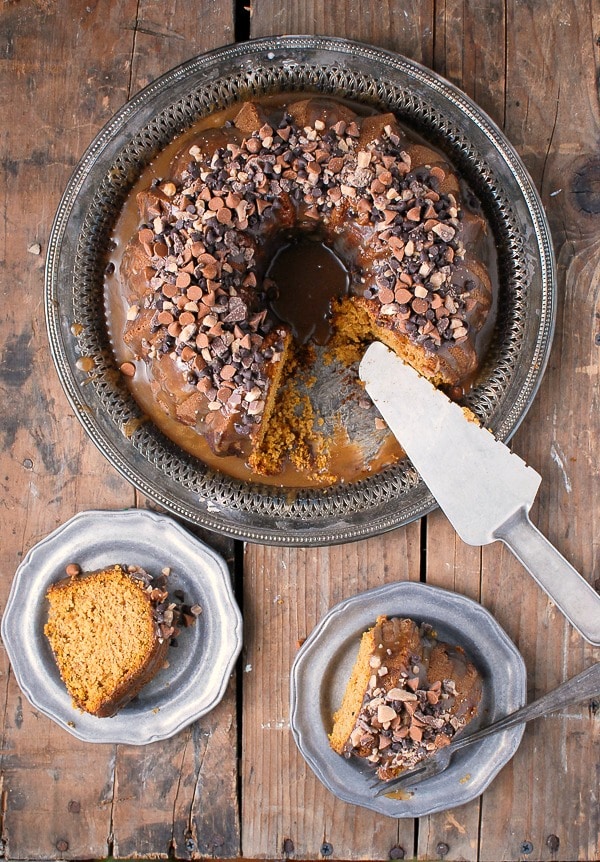 At the time I do believe Bundt cakes became very en vogue. There were dedicated Bundt mixes. I was always delighted when she's make one with something in the middle or marbling. There is nothing better than cutting into a cake to find something unexpected.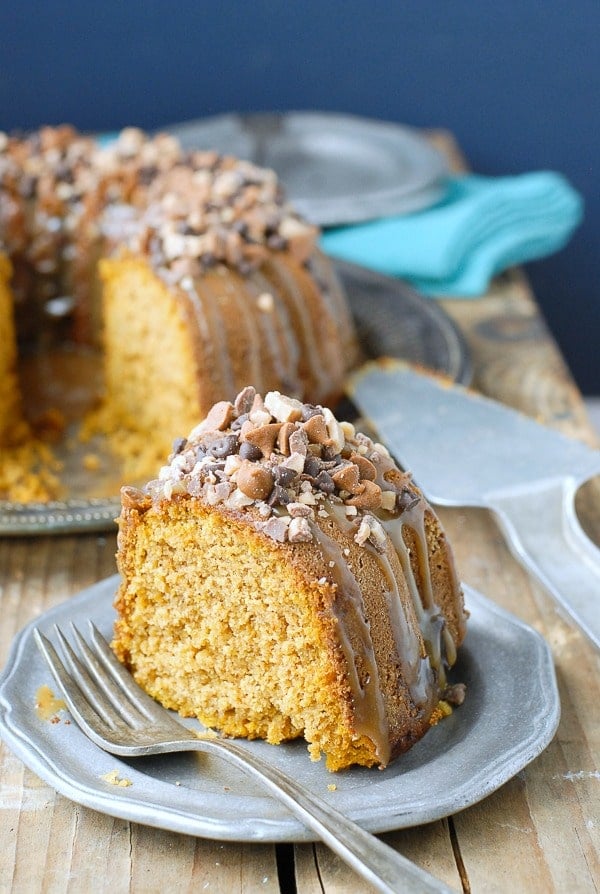 I don't make as many Bundt cakes as I should. For the novelty as well as the satisfying ability to know exactly where to cut the slices thanks to the pan design, they don't get enough play time. I actually bought a new Nordicware Bundt pan for this occasion. I have not discarded the vintage yellow pan but thought to bring my Bundt making into current day.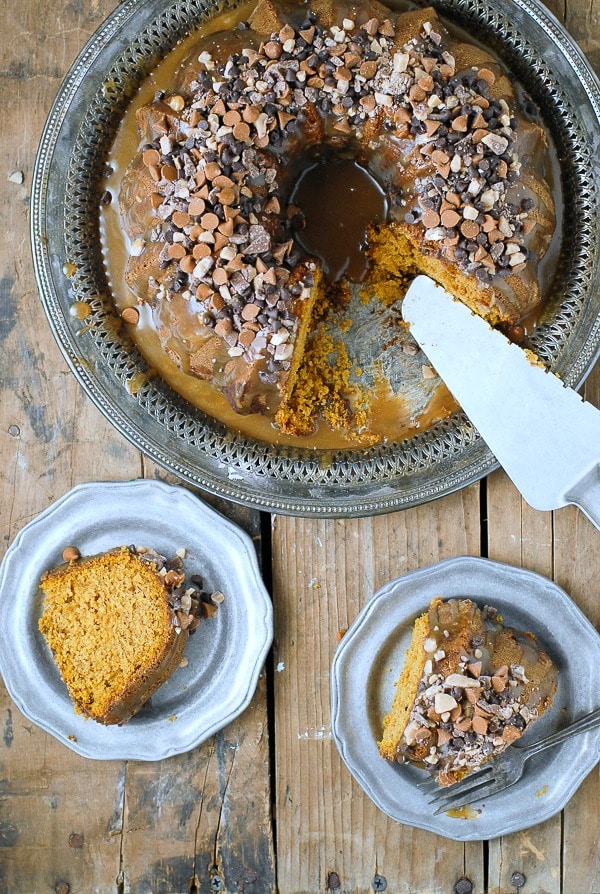 If fall were a dessert, it would be this Pumpkin Spice Buttermilk Bundt Cake. I know, I know; the name is a mouthful and sounds like those kids who have one too many middle names. It is glazed with a Salted Dark Caramel glaze that will have you licking the spoon when no one is looking….and most possibly when they are as well. I love the orange tone and the melding of pumpkin and caramel flavors. In case that is not quite enough it is topped with English Toffee bits (chocolate and caramel Heath Bar), cinnamon chips (something that just can't be used enough at this time of year) and mini chocolate chips. It is a beautiful dessert for any fall meal or just because.