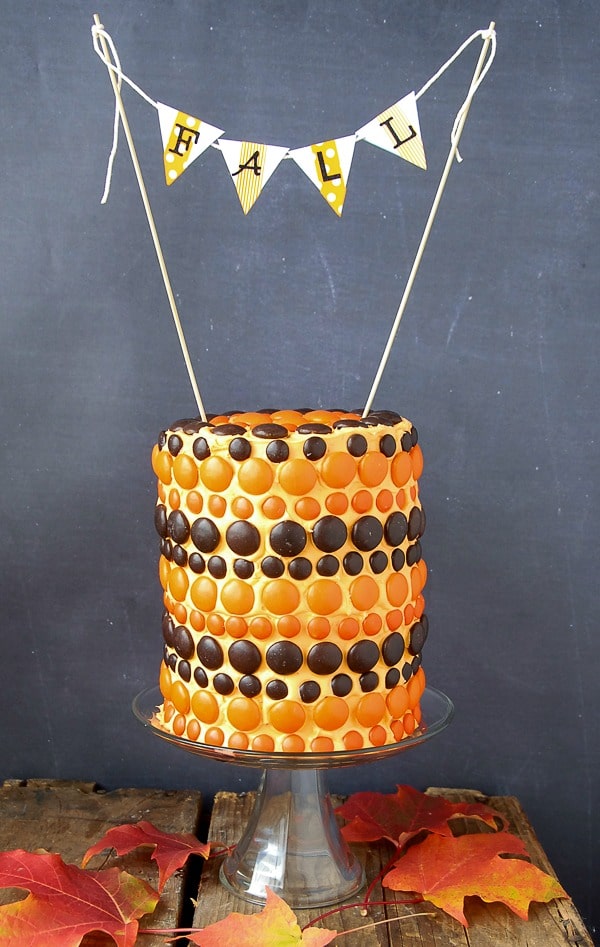 Sometimes you just need to make an unexpected cake. Nothing replaces one for brightening a day!
I always love a bit of whimsy and unpredictability in my food, especially when to comes to surprising my family. They all work very hard at what they do and a fun cake is a great way to take a break and celebrate that. I had originally imagined this cake as part of a Halloween party-scape but as it began to take on life, the colors of orange and brown appealed feeling quintessentially of fall.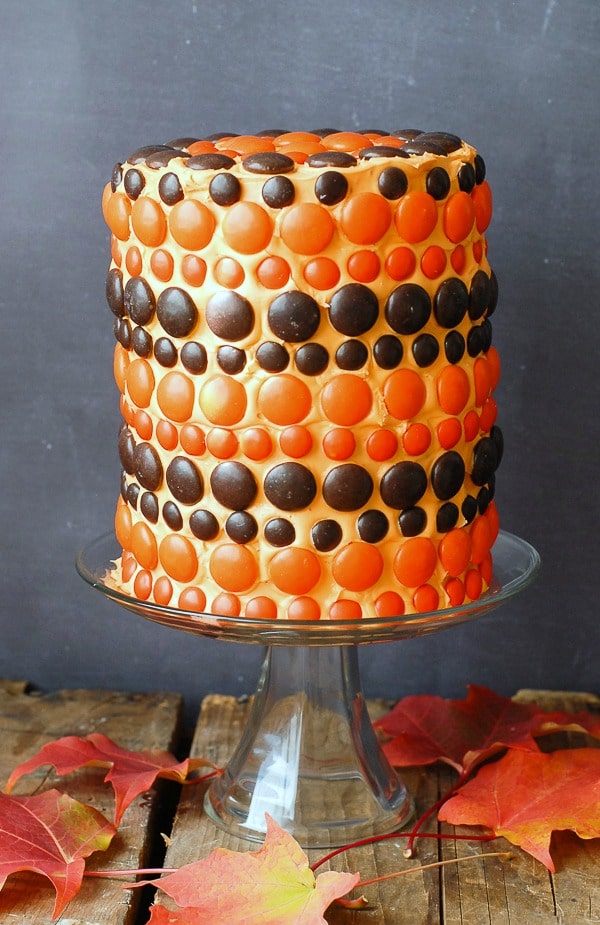 M & M's have expanded to include multiple different flavors as well as three sizes. I simply love the mega size feeling they look like perfect polka dots. Creating a pattern with multiple sizes is great fun and as I was separating the colors from buying bulk bags, so many fun color combinations came to mind for many occasions. If you prefer not to sort M & M's single colors are sold at many bulk candy stores in malls or online. I believe the mega size are only available in large bags at grocery and drug stores (as well as online I'm sure).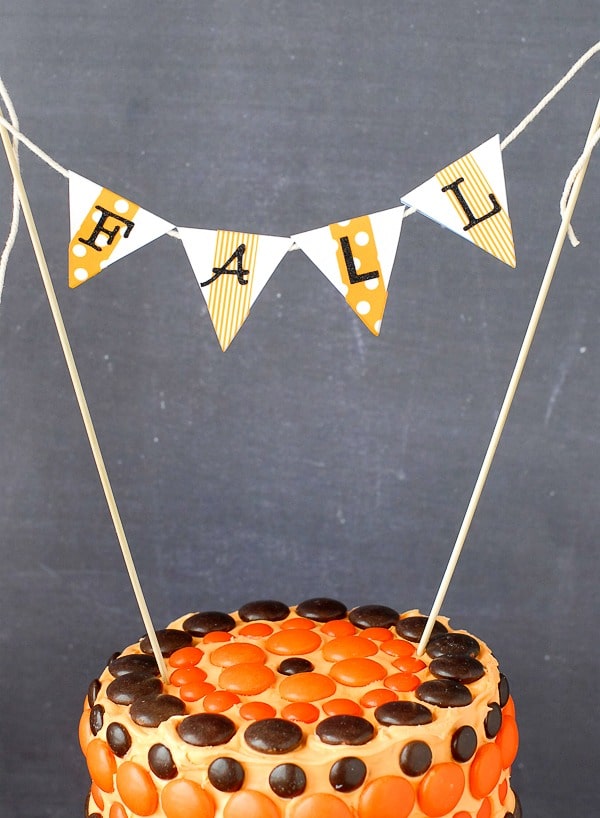 The time consuming part of this cake recipe is the placement of the M & M's however even that was not incredibly time consuming. The key is to ensure the cake is chilled so the frosting allows the candies to embed without becoming messy. You can make your favorite from scratch recipe for the cake and frosting or if short on time, use a trusted mix or even prepared frosting. Adapt the recipe for the time you have!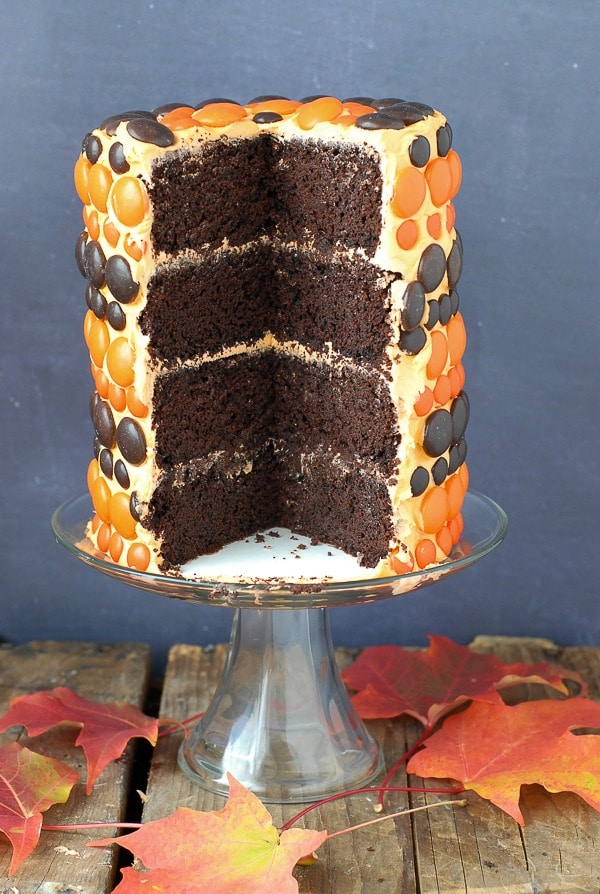 As you might imagine the cake was met with incredible excitement and was called an 'architectural masterpiece'. In some of the photos it appears a bit like the leaning Tower of Pisa though that is thanks to the vintage glass cake stand! The cake has stood erect and tall as it is whittled away in the Boulder Locavore refrigerator!
I loved the four tier 6-inch layer cake for the eccentricity of its appearance. You can adapt this to a regular two layer 8-inch or 9-inch layer cake, or to a shorter 6-inch layer cake too. However you make it, you are sure to make someone very happy! Happy fall!