Everything IS better with bacon and a bacon weave proves that! Great for grilling or oven cooking, used on it's own or wrapping a favorite meat, vegetable or fruit!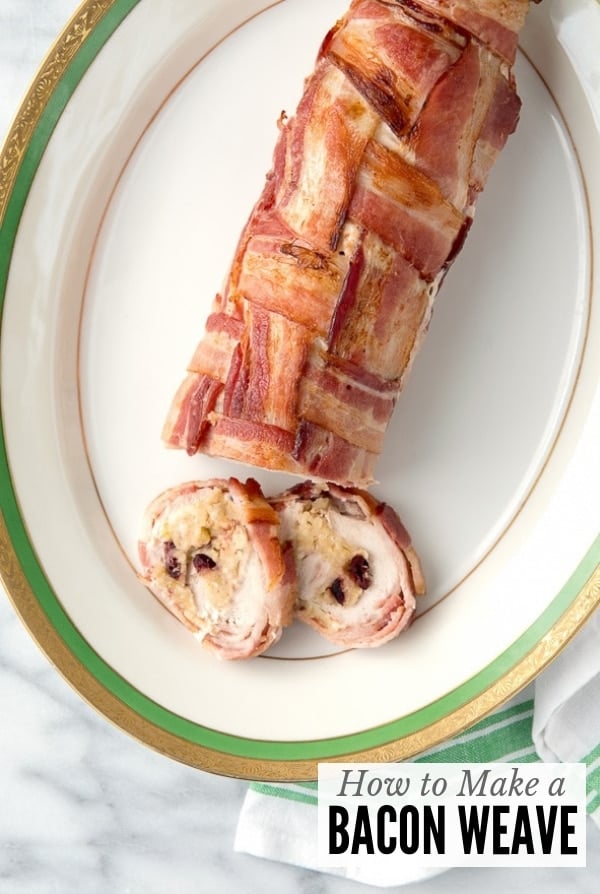 I learned how to make a bacon weave when attending a grilling intensive course a few years ago and have never looked back. There are so many ways to use a one and they are so impressive looking.
This is the first one I'd seen. To say it was love at first sight would be an understatement….
Once you see how easy they are to create you'll want to use them on everything!
What is a Bacon Weave?
As it sounds, strips of bacon are woven into a mat or lattice that is flattened and perfect for wrapping other foods like burgers, or roasts before cooking.
It looks great and adds fantastic flavor. A bacon weave cooks well on a grill or in the oven.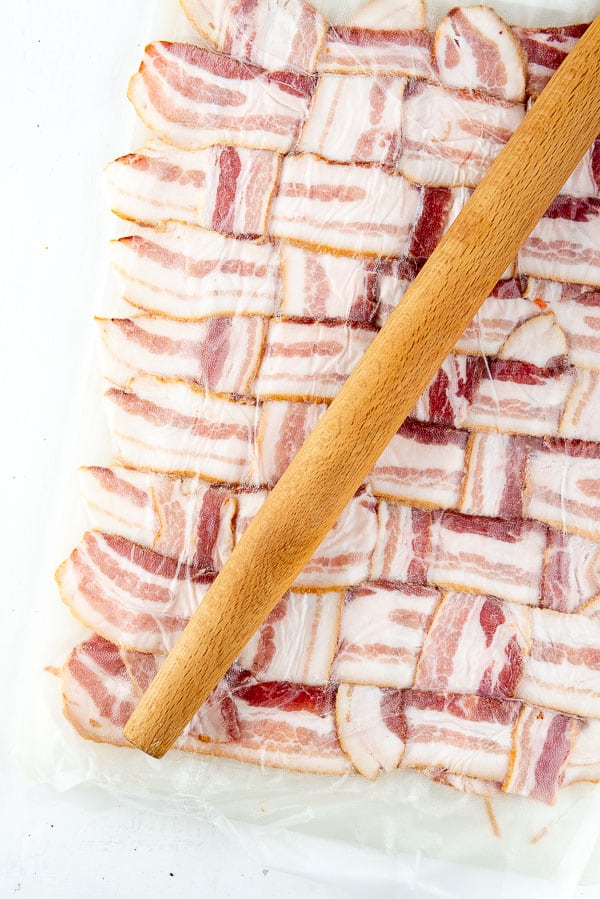 How to make a Bacon Weave?
Creating a bacon weave feels more like a scout camp project than a kitchen task! When looking at one finished and cooked, your diners will marvel at what you've created!
It's easier than you'd guess with some simple steps. These step-by-step photos illustrate a bacon weave the size to cover burgers.
These instructions can be used to make a weave of any size. Generally 8-9 strips of bacon by 8-9 strips of bacon (depending on bacon strip width) is the maximum size for one bacon weave to keep it taut when cooking.
I'll share a trick farther down about how to make a larger one if needed!
Making a Bacon Weave – Step-by-Step: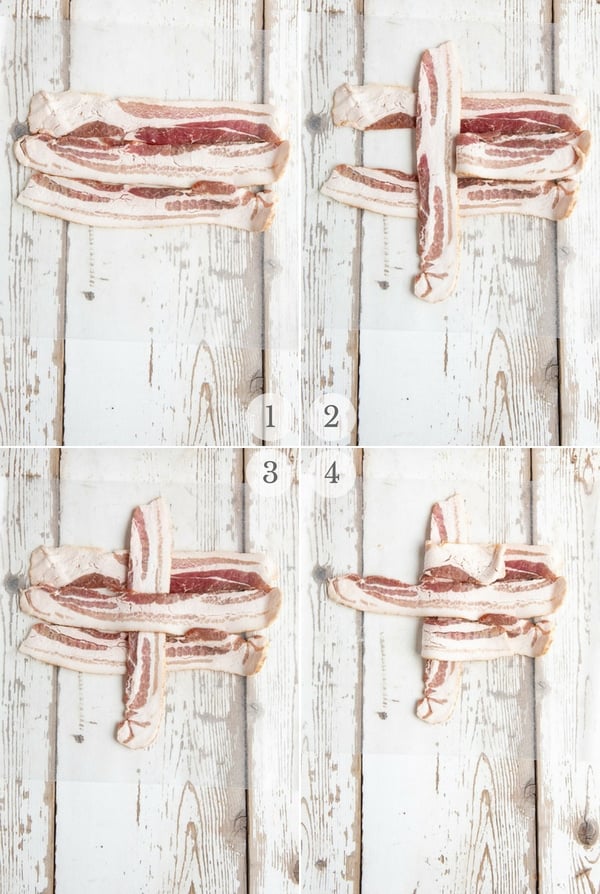 1. On a piece of
wax paper
,
lay three strips of bacon horizontally
with the long edges touching.
2. Fold the middle piece of bacon in half back onto itself. Place a fourth strip of bacon vertically across the top bacon slice, middle gap and bottom bacon.
3. Fold the middle piece of horizontal bacon back over the vertical piece of bacon.
4. Fold the left side of the top and bottom slices of bacon back over the vertical slice of bacon.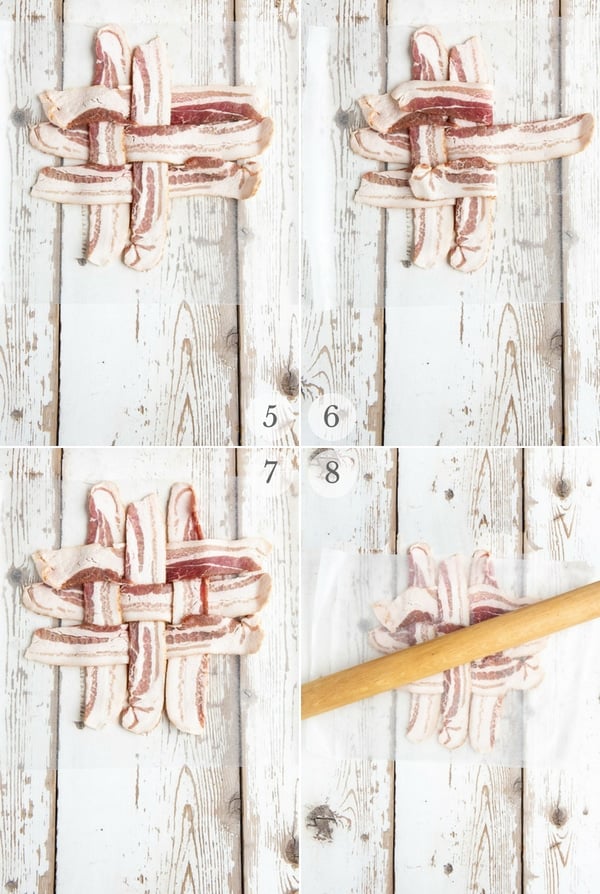 5. Place a fifth slice of bacon vertically over the top gap, middle bacon and bottom gap; fold the top and bottom horizontal bacon back over the fifth piece of bacon.
6. Fold the right side of the top and bottom pieces back over the vertical strip of bacon.
7. Place the last vertical strip over the top gap, middle bacon and bottom gap and fold the horizontal strips of bacon back.
8. Place a second piece of wax paper over the top of the bacon weave. Using a rolling pin, gently roll over the bacon weave to bring all of the edges together and create a uniform thickness. Remove and discard the top piece of wax paper.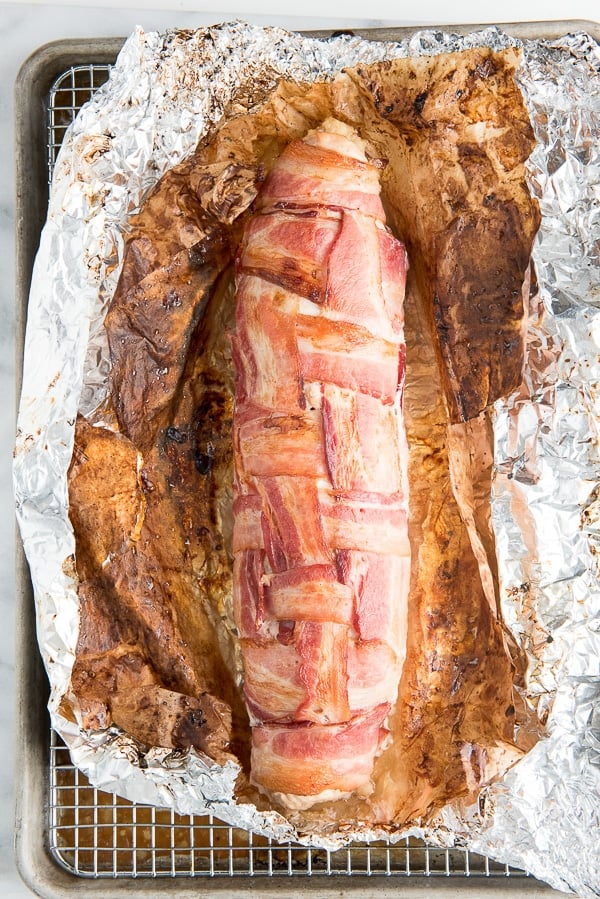 Making a larger Bacon Weave
If you want to wrap something like a turkey with a bacon weave you'll need to weave a larger mat.
Lengthen each bacon row by overlapping the ends of two pieces of bacon by 3-4 inches.
NOTE: The bacon will shrink when cooking so the overlap needs to be long enough so a gap isn't formed as they cook.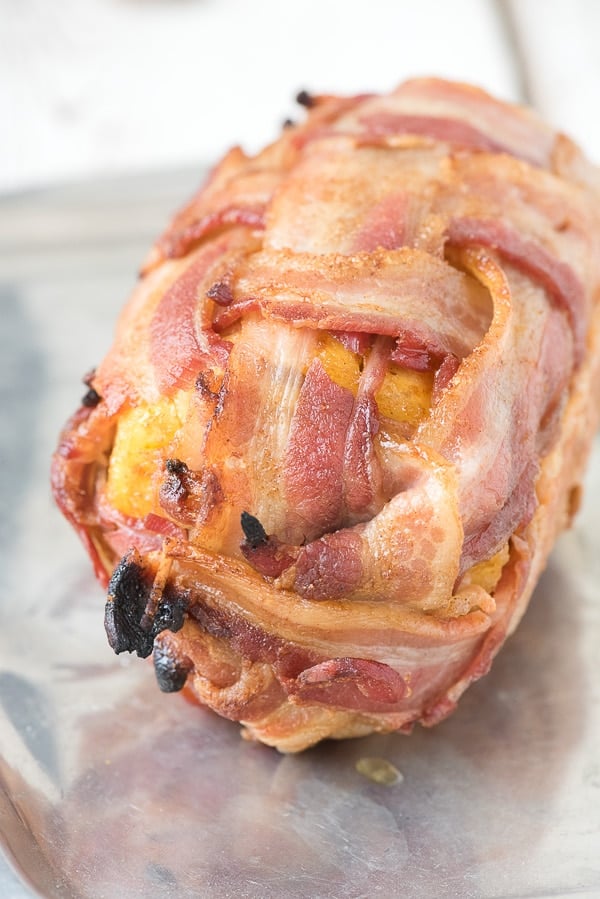 Tips When Cooking with a Bacon Weave
Select medium thickness bacon. It must be pliable enough to be woven and flattened but not so thin it will tear.
The bacon weave will render fat when cooking or grilling. Cooking the item wrapped in the bacon on a rack in a baking sheet or pan will help reduce the fat. It also allows air circulation so the bacon will cook more uniformly.
The bacon weave will shrink as it cooks so overlap the ends and secure with a toothpick if needed to fully enclose anything wrapped inside.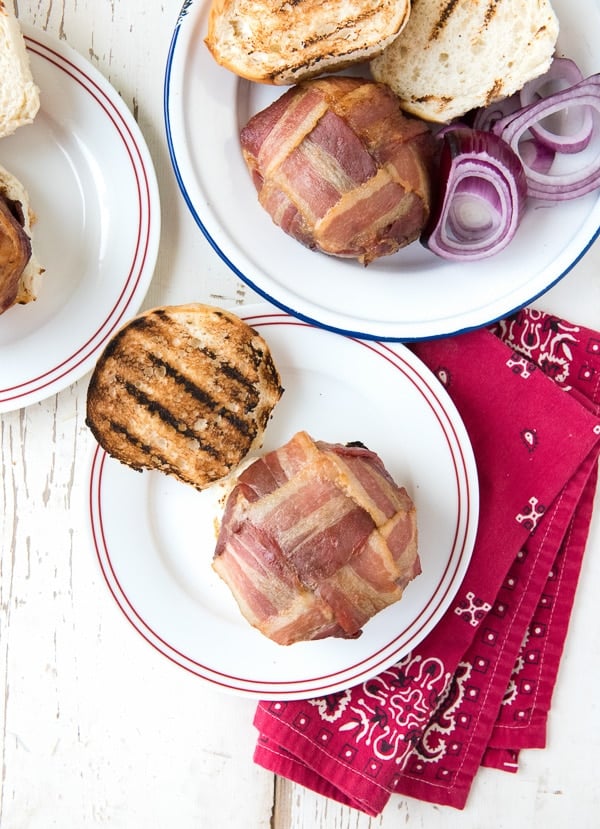 How to Cook a Bacon Weave
Most uses include wrapping the bacon mat around something else. However, if you want to make the most awesome BLT in the world (or anything else you can imagine) you can cook it solo.
Preheat the oven to 400 degrees.
Prepare the bacon weave to the desired size. NOTE: if using for a sandwich, cutting 3 bacon strips in half to create the weave is a good size.
Line a baking sheet with foil (for easy clean up) and place a rack inside the baking sheet.
Place the prepared woven bacon on the rack and bake for 15-20 minutes to desired crispness.
Drain on a paper towel (or pat excess fat with paper towels and enjoy.
Recipes Using a Bacon Weave
Once you master making this wonderful bacon creation, you'll think of so many ways to use it! Here are some of my personal favorite recipes and other ideas to try:
Grill-Smoked Green Chile Burgers: flavor-packed burgers wrapped in a bacon weave and smoked on the grill. No special smoking equipment is needed! The recipe includes an easy trick to get great smoked flavor on your grill.
Turkey Roulade with Apple-Cranberry Stuffing: this pretty dish is a great choice for Thankgsiving or Christmas, or when entertaining. Turkey is rolled with stuffing inside, then wrapped in a bacon weave and cooked. The slices are gorgeous and all the homey flavors of holiday meals are included.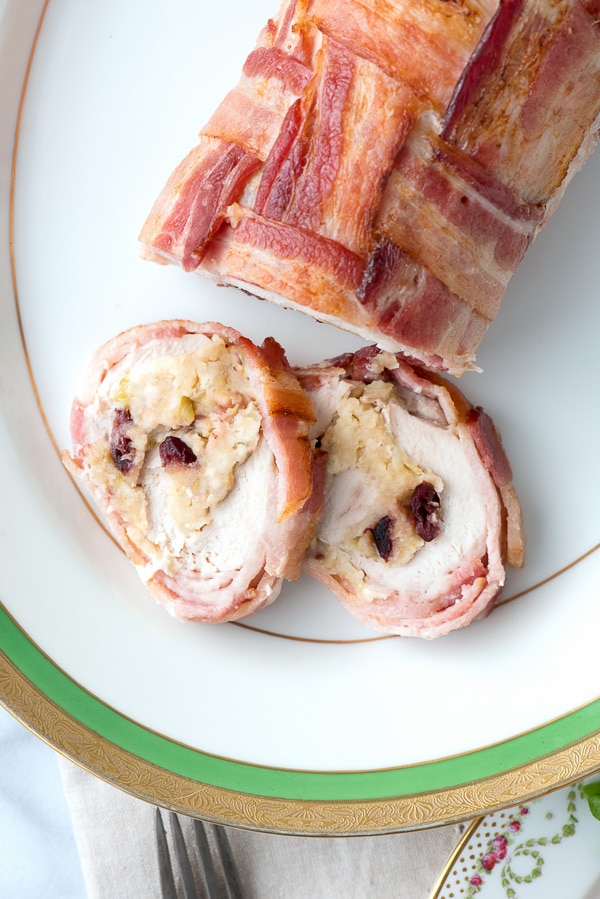 Spicy Grilled Whole Pineapple in Bacon: this easy recipe includes sweet, spicy and smoky flavors. Whole pineapple is rubbed with brown sugar and cayenne pepper, wrapped in a bacon mat and grilled!
Use a bacon weave on top of a Breakfast Pie (this one is even 'make ahead') or on this Apple Pie recipe!
Make the ultimate grilled cheese sandwich wrapped in bacon (some even use the bacon weave instead of bread on the outsides)
Wrap a turkey with this Bacon Lattice Wrapped Turkey recipe
If you've tried this recipe please RATE THE RECIPE below!
Please SUBSCRIBE and FOLLOW ME on FACEBOOK , TWITTER , INSTAGRAM and PINTEREST to see more delicious food, travel and what I'm up to!